How Does A Certificate Of Social Media Marketing Can Help Your Career?
Social media marketing has become increasingly important in many businesses' overall marketing strategies. Companies recognize the need to have a presence on social media platforms and utilize them to reach their target audiences. As such, it is becoming more essential for professionals in all industries to understand how to use social media effectively in their job duties.
A Certificate of Social Media Marketing can help you stand out from other candidates by showing potential employers that you possess the necessary skills and knowledge to succeed in this role. With this certification, you will be able to demonstrate your expertise in creating engaging content, managing campaigns, optimizing posts, measuring results, and much more. This certification will give you the edge over other applicants when applying for jobs related to a social media marketing or any other digital marketing position.
In this blog post, we will discuss how a Certificate of Social Media Marketing can help your career and provide some tips on how to get started. We'll also look at the advantages of having this certification, such as being able to land a job in the social media marketing or digital marketing more quickly. Read on and be ready for success!
What is a Social Media Marketing Certificate?
A Certificate of Social Media Marketing is a professional document that showcases the knowledge and experience you have gained in this field. It typically covers a variety of topics, from content creation to campaign optimization. By obtaining a certificate, you will be able to demonstrate to employers that you are knowledgeable about current trends and best practices in the industry.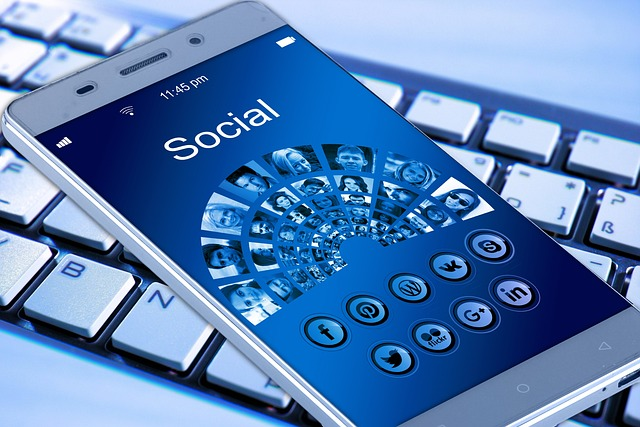 As businesses pivot to social media marketing strategies to help their businesses grow, they need social media professionals to run their respective social media strategies and social media marketing campaigns. This will enable them to leverage the technology to reach more people and of course, turn them into profit.
As such, this is where talented social media managers come into play. With a certification, you can make yourself stand out from the competition and increase your chances of landing a job.
Are Social Media Marketing and Digital Marketing The Same?
They are not. Social media marketing is a type of digital marketing that uses social networks to reach potential customers and promote products or services. This often includes content creation, optimization of posts, audience engagement strategies, analytics tracking, and more.
Digital marketing, on the other hand, is an umbrella term for all marketing activities done on the internet. It covers everything from search engine optimization (SEO) to content marketing, email campaigns, and even social media marketing.
Therefore, having a Certificate of Social Media Marketing will give you an advantage when applying for digital marketing jobs. This certificate will show potential employers that you understand the intricacies of running successful social media campaigns and have the necessary skills to manage such campaigns.
How can a Certificate of Social Media Marketing help your Career?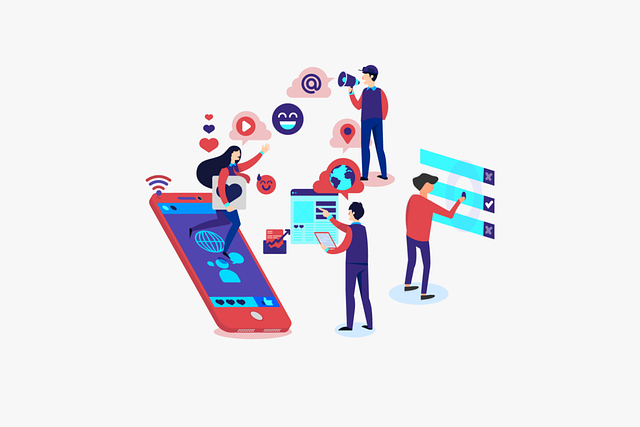 A Certificate of Social Media Marketing can be beneficial for aspiring social media managers in various ways. Firstly, it enables them to stand out in the competitive job market. Secondly, it allows employers to quickly assess a candidate's knowledge and experience in the field. Lastly, it helps to demonstrate a commitment to continued learning and furthering professional development. Here are the different benefits you can get for acquiring a certification from any of the reputable social media marketing courses, either online or face-to-face:
Credibility and Authority
The certification will give you the credibility and authority to become a successful social media marketing professional. Employers are more likely to hire someone with a certificate as they can be sure that the candidate has the skills and knowledge needed for the job.
Improved Hiring Opportunities
A Certificate of Social Media Marketing makes you stand out from other applicants. It shows potential employers you have the skills and knowledge required to perform successfully in this role. This can significantly increase your chances of getting hired for the job.
Increased Salary Potential
Certification can also help increase your salary potential as it is seen as an added qualification. Employers are likely to be willing to offer more money for someone with a certificate, so it's worth investing in the certification to increase your earning potential.
Better Tactics to Run Social Media Marketing Campaigns
By obtaining a Certificate of Social Media Marketing, you will be better equipped to run campaigns that maximize ROI and achieve the desired objectives. You will have access to tools and strategies to help you create effective campaigns that generate leads, increase sales, and engage customers.
Social Media Marketing Strategies Acquired in the Certification that You Can Use in Different Social Media Platforms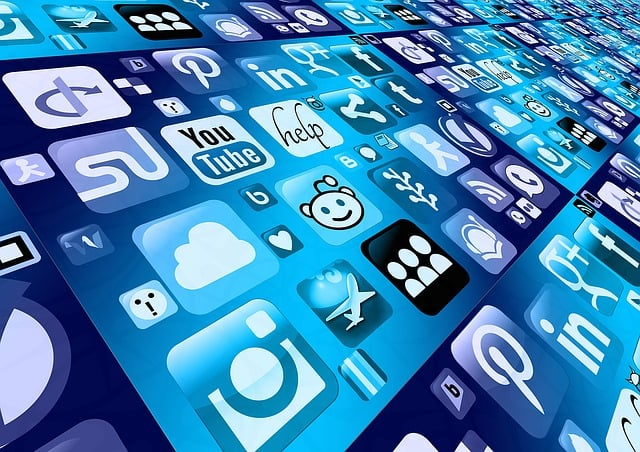 A social media strategy can help you take advantage of the different opportunities each social media platform presents. For example, if you have a Certification in Social Media Marketing, you can use content curation and influencer marketing strategies to increase visibility on Instagram. You can also use Facebook Ads to target potential customers based on their interests and behavior.
With various social media tools provided by social media companies, you can easily conceptualize a social media marketing strategy to boost your company's social media presence. To give you a hint, the following are the different strategies that you can use that are usually covered by a social media marketing course. A social media marketing certificate can really help!
Audience Targeting
Social media campaigns should be tailored to appeal to the specific audience you are targeting. This means that you need to find out who your target audience is and what content they would engage with. Facebook marketing, for instance, allows you to target audiences based on age, gender, interests, and more.
Content Development & Promotion
Creating engaging content that resonates with your target audience is the key to any successful social media campaign. You should also know how to promote your content across social media platforms to reach maximum reach. If your business has different social media platforms, you can very well increase your social media marketing skills to make them profitable. With a certificate, you can very well study consumer behavior and use social media metrics to help run ad campaigns. Your social media marketing efforts should in no time turn to powerful results.
Influencer Marketing
Influencer marketing is an effective way to increase brand visibility and gain more followers on social media. It involves working with influential people in various industries who have a large following and getting them to promote your brand or product.
Analytics & Reporting
It is important to track the performance of your social media campaigns in order to measure success and improve future strategies. You should know how to use analytics tools to track key metrics such as impressions, engagements, and conversions. Social media analytics can also help you identify which campaigns are working and where you need to make improvements.
Social Media Advertising
You should also be familiar with different social media advertising platforms and how to create effective ads that drive more traffic and leads. This knowledge is important for any business looking to increase its reach on social media.
Social Media Strategy
Once you have created a social media strategy, it is essential to execute it properly in order to achieve desired results. This requires skill and knowledge in implementing the different tactics and monitoring the performance of your campaigns. With a Certificate in Social Media Marketing, you can be sure that you have the skills and knowledge needed to carry out successful campaigns.
How to Choose the Best Courses to get Social Media Marketing Certification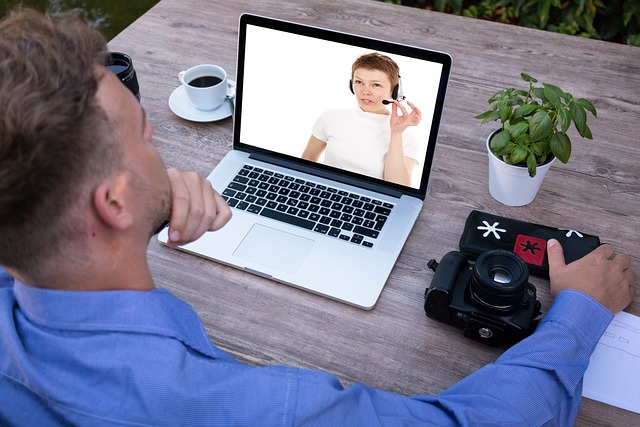 Now that you know why a Certificate of Social Media Marketing is important, you can start looking for courses available in your area or online. Here are some tips to help you choose:
• Look for courses that have been approved by industry experts or organizations.
• Make sure the course focuses on the latest trends and techniques in social media marketing.
• Ensure that you understand the topics covered in the course and whether they will be beneficial to your career.
• Check if there are any additional resources offered with the course such as case studies or industry guides.
• Consider the cost of the course and compare it with other similar courses available.
• Ask for references from previous students to get a better understanding of what to expect.
• Most importantly, make sure that you choose a course that is right for you!
Who Can Benefit from a Certificate of Social Media Marketing?
A Certificate of Social Media Marketing can help both individuals and businesses improve their social media presence. It is particularly beneficial for marketing professionals, entrepreneurs, small businesses, freelancers, and anyone looking to better understand how to use social media effectively. Here's why:
Marketing Professionals
Marketing professionals can use a Certificate of Social Media Marketing to better understand how to create and manage successful social media campaigns. This can help them become more knowledgeable in their field, stay on top of the latest trends, and increase their chances for promotions or better job opportunities.
Entrepreneurs & Small Businesses
Entrepreneurs and small businesses can use a Certificate of Social Media Marketing to learn how to leverage social media for their business. This knowledge can be used to increase brand visibility, reach new audiences, and create campaigns that drive more sales.
Freelancers & Consultants
Freelancers and consultants can also benefit from a Certificate of Social Media Marketing. It can help them gain the necessary skills to provide effective social media services to their clients and give them an edge over competitors when bidding for projects.
Overall, getting a Certificate of Social Media Marketing is important for anyone looking to increase their knowledge of this field and advance in their career. With these tips on how to choose the best courses, you can find the right program for you and start working towards a successful future.
Final Thoughts
Getting a Certificate of Social Media Marketing is essential for anyone looking to increase their knowledge and understanding of the field. It can help individuals and businesses create effective campaigns that drive more traffic, leads, and sales.
Without a doubt, acquiring one is definitely a good idea. Consider having one as an investment for yourself and for your business. I recommend this certification as it will help you boost your confidence in social media management!