Will You Make Money with An Entrepreneurship Degree?
Products are sprouting everywhere. From revolutionary devices to life-changing services, the world is buzzing with entrepreneurial ventures. Behind every product, there's a trailblazer who dares to dream, create, and make a mark on the world. If you've ever wondered what fuels the fire of these visionary pioneers, the answer lies in the transformative power of an entrepreneurship degree. It's the secret ingredient that turns ordinary individuals into extraordinary entrepreneurs, equipping them with the skills, knowledge, and mindset to navigate the complex world of business.
If you're looking for a thrilling journey of innovation, disruption, and boundless opportunities, read on about entrepreneurship education and how graduates with this degree fare in the real world.
What is a Degree in Entrepreneurship?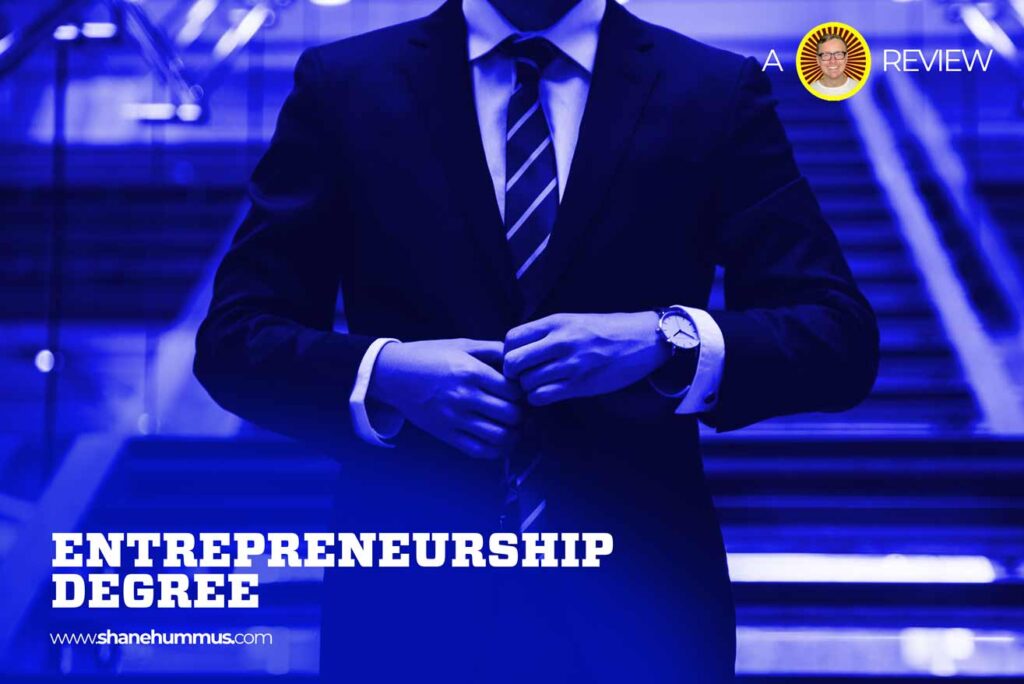 Entrepreneurship is a dynamic field that allows individuals to immerse themselves in opportunities that create and grow businesses. This degree equips individuals with the knowledge and skills necessary to start and manage successful businesses or work with existing organizations to pursue entrepreneurial goals.
An entrepreneurship program or degree specializes in teaching students the principles and practices of entrepreneurship. This includes business planning, opportunity identification, market analysis, financial management, leadership, and innovation. Basically, what this degree teaches is how a person can effectively manage his own business.
Through an entrepreneurship degree program, a student can gain a deep understanding of the entrepreneurial process, learn how to assess market trends, develop business models, and effectively execute business strategies.
Why Take BS Entrepreneurship Course?
Having an entrepreneurship course means you'll get to learn new things about how businesses work and how to grow them. However, those aren't the only things; let's dive deeper into what you can get when you pick this degree.
Here are the skills that a student can get after finishing a degree in entrepreneurship:
Critical thinking
Problem-solving
Decision-making
Communication
In every course, there are certain topics that are discussed. Here is a list of the most common courses within an entrepreneurship degree:
Entrepreneurial Finance
Marketing and Sales
Product Development
Business Law
Risk Management
Social Entrepreneurship
Aside from learning about these topics, pursuing an entrepreneurship major or degree also exposes you to opportunities that allow you to work on real-world projects, collaborate with industry professionals, and participate in exclusive internships that will help you gain practical experience.
Does Entrepreneurship Have a Master's Degree?
Entrepreneurship degrees can be pursued at different levels. This includes a bachelor's, master's, and doctoral degree, each offering their own depth of knowledge and specialization in this field. Finishing a graduate degree means that you have a particular specialization and have learned more advanced strategies in the field of entrepreneurship.
However, this isn't always the case. So, if you're planning to take up graduate studies, be sure to enroll in a credible school that really offers a specialized program.
Career Paths for Entrepreneurship Graduates
Graduates with entrepreneurship or business degrees can pursue different career paths. The path still depends on their interests, goals, and the opportunities available in the market. Here are some of the most common career paths for graduates with entrepreneurship degrees:
Startup Founder/Entrepreneur
A lot of graduates often choose to start their own business ventures to bring their innovative ideas to reality. As a startup founder, your main task would be to identify market opportunities and develop an innovative business idea. Once these two are in place, you can start creating a sound and effective business plan.
Having your own business venture isn't an easy career path since you'd be navigating through the intricacies of securing funding, building a team of experts, and executing their vision. You'll need a lot of skills for this path, like business acumen, leadership, adaptability, and resilience.
When you choose this path, you'll be responsible for all aspects of the business, from product development to marketing and financial management.
Business Consultant
When you graduate with an entrepreneurship major or degree, you'll get the chance to gain a deeper understanding of business fundamentals and entrepreneurial strategies. With these in your arsenal, you can work as a business consultant to provide guidance and advice for other entrepreneurs and businesses.
As a consultant, you are tasked with helping your clients with things that involve business development, market entry strategies, financial planning, and growth strategies. You may work independently, but you can also be a part of a consulting firm. If you choose to do so, you'll get the chance to work with excellent business consultants.
Small Business Owner
If you're still starting out, you can become a small business manager. With this career path, you'll be able to apply all the concepts you learned when you were studying. This is an excellent path if you're testing the waters since the risk involved isn't as big compared to when you'll be starting a full-blown business venture.
The path involves launching and operating enterprises on a smaller scale. You can start with retail stores, restaurants, service-based businesses, and even online ventures. As a small business owner, you'll have to handle product or service development, marketing, sales, financial management, and operations.
On this path, you'll be able to practice your entrepreneurial skills to easily adapt to the unique challenges of running a small business, such as limited resources and competitive markets.
Want to be an entrepreneur? Check out thees college degrees for entrepreneurs:
Job Outlook for Graduates with a Degree in Entrepreneurship

There isn't an official number from the Bureau of Labor Statistics that covers the demand for entrepreneurship graduates. However, that doesn't mean that the industry won't grow. According to Zippia, the demand for entrepreneurs will increase by 6% from 2018 to 2028.

Average Salary of Entrepreneurship Graduates

According to Glassdoor, the average salary of entrepreneurs is around $110,000 per year. If you're a fresh graduate applying for an entry-level job, the salary you can receive is around $60,000 per year. For senior positions, the salary is around $198,000 per year.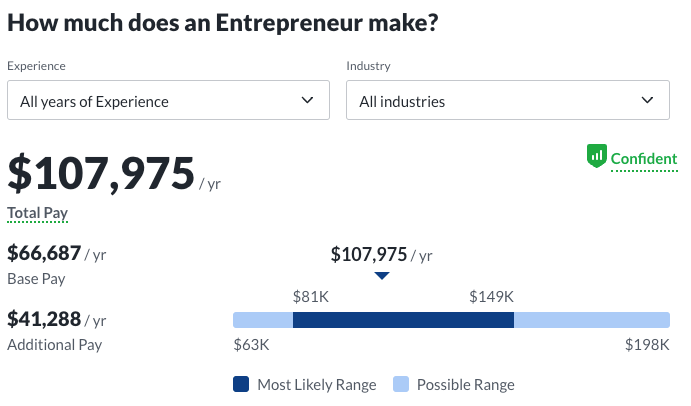 Job Satisfaction of Entrepreneurship Graduates

Career Explorer asked 4429 entrepreneurs or business degree graduates whether they were happy with their salaries. 19% mentioned that they were happy, but the majority of the respondents said that they were either okay with it or not happy at all.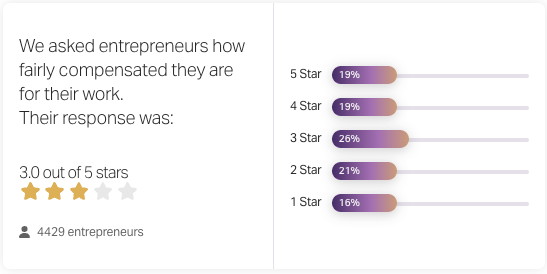 Career Explorer also asked around 4484 business degree graduates and entrepreneurs if they find their job meaningful. According to the survey, the majority of the respondents were happy with what they were doing.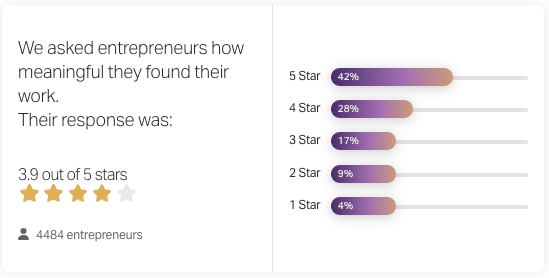 How Do Entrepreneurship Graduates Fare in the Real World?
There are a lot of things that you need to know when working in the real world and managing your own business as an entrepreneur or business degree graduate. To help you a bit, here are threads on Reddit that talk more about entrepreneurship:
What do you consider to be the most important qualities an entrepreneur should possess?
Here's the thread where the OP asked about the most important qualities of an entrepreneur:
Another OP also asked about the lessons entrepreneurs learned in this field:
What's the most important lesson you've learned as a business owner or entrepreneur?
Aside from questions, there are some people who share some of their perspectives. Here's an example where he talked about his experience as a small entrepreneur:
Small Entrepreneur
If you're wondering how much the salary for entrepreneurs or business degree holders is, this is the perfect thread for you:
It's time for another blunt and honest Entrepreneur salary post. How much do you make a year and what from?
In another thread, the OP wanted to know when it was the right time to become an entrepreneur. Here's the thread about it:
Timing is everything. When did you know it was the right time to become an entrepreneur?
Entrepreneurship isn't all about fun. There are instances when an entrepreneur loses enthusiasm in this field. Here's a thread where the OP asked about how he can have fun again as an entrepreneur:
How to Regain the Fun of Being an Entrepreneur?
Is an Entrepreneurship Degree for You?
Selecting the right educational institution plays a crucial role in shaping your entrepreneurial skills. Here, I discuss key factors to consider when choosing a school for your degree in entrepreneurship:
| | | |
| --- | --- | --- |
| | YES | NO |
| INTEREST: Do you have a genuine interest in entrepreneurship? | | |
| JOB PROSPECTS: Are there good job opportunities in the field of entrepreneurship or business degree? | | |
| REQUIRED SKILLS: Do you possess the necessary skills to become an entrepreneur? | | |
| CURRICULUM: Is the entrepreneurship or business degree curriculum something that you would like to pursue? | | |
| COST: Will the cost of pursuing this degree fit within your budget? | | |
| TIME COMMITMENT: Are you willing to commit the required amount of time to complete this degree program? | | |
| PREREQUISITES: Have you completed the prerequisite courses necessary for the program? | | |
| ACCREDITATION: Is the program accredited by the relevant authorities? | | |
| FACULTY: Do you believe the quality of the faculty teaching the business degree is satisfactory? | | |
| CAREER GOALS: Does obtaining this degree align with your long-term career goals? | | |
Choosing the Best Place to Study Entrepreneurship Degree
When choosing a school for your bachelor's degree, there are some factors you need to consider. This includes curriculum, accreditation, and faculty quality. You need to look for business schools that can offer hands-on learning opportunities and access to internships.
Curriculum
Knowing the curriculum of an entrepreneurship degree before enrolling is important. This allows you to know what subjects you can take, and which specializations are available for you.
Knowing the curriculum also helps you carefully tailor the course you're taking, which means you'll get to pick the business major that perfectly aligns with your interests.
Accreditation
Another factor to consider is the accreditation of the school you're going to. You'd want to pick business programs with accreditation from reputable organizations. This means you're getting into a school that has passed the rigorous requirements of accrediting organizations.
Faculty Quality
In addition, you also need to check out the faculty's quality. A strong faculty would be a team of business consultants or specialists that specialize in business concepts. You'd also want to check out the credentials of the faculty to ensure that they really know what they're teaching.
Cost of Education
The cost of education is another crucial factor that will affect your decision. If a university offers expensive courses but their faculty quality, accreditation, and curriculum are not up to your standards, then you should immediately cross that school off your list.
When deciding which school to pick, always ensure that the cost aligns with the curriculum offered, current accreditations, and faculty quality. This is to ensure that you get what you paid for.
Pros and Cons of an Entrepreneurship Degree
Every degree comes with its own set of advantages and challenges. This section will examine the pros and cons of pursuing an entrepreneurship degree, helping you make an informed decision.
Pros:
Entrepreneurship programs offer students knowledge and business skills for starting and managing a business.
Networking opportunities with like-minded individuals and industry professionals.
Practical experience through internships and real-world projects.
Development of problem-solving and critical thinking skills.
Cultivation of an entrepreneurial mindset.
You are prepared to manage your own business.
Cons:
Uncertain outcomes and inherent risks.
Limited focus on specific industries or business models.
The potential financial investment required for starting a business.
Competitive nature of the entrepreneurial landscape.
Challenges in balancing academic coursework with practical entrepreneurial pursuits.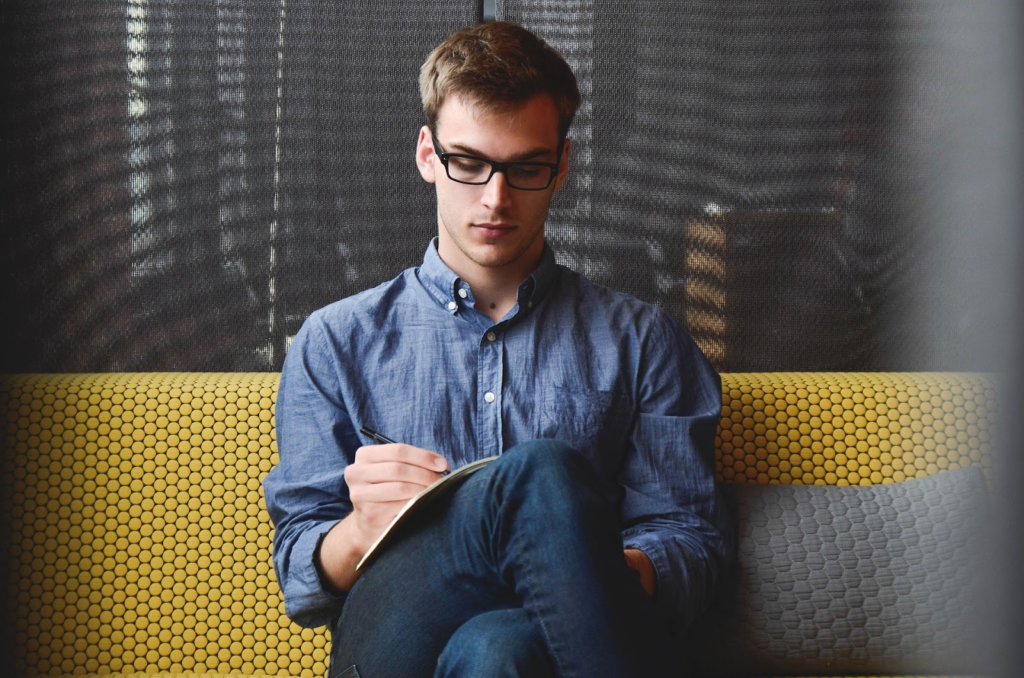 FAQs About the Entrepreneurship Degree
Here, I answer the most common questions about entrepreneurship degrees.
Which degrees are best for entrepreneurs?
The best degree for entrepreneurs is an entrepreneurship major or degree. However, you can also take a degree in business, marketing, finance, economics, or communications. These are degrees that will touch on the same courses as an entrepreneurship degree but with a greater focus on the main degree.
What is the major in BS entrepreneurship?
The major in BS entrepreneurship is designed to provide students with a comprehensive understanding of the principles and practices involved in starting and managing a business. The curriculum aims to cultivate an entrepreneurial mindset and equip students with the knowledge and tools necessary to identify opportunities, take risks, and create successful ventures.
Does BS entrepreneurship have a board exam?
Unlike some other professions that require licensure or board exams, BS entrepreneurship typically does not have a specific board exam. The focus of entrepreneurship education is often on practical skills, real-world experiences, and the development of an entrepreneurial mindset rather than standardized testing. This means you can immediately start your own business after graduating.
Is BS entrepreneurship worth it?
The worthiness of pursuing a BS in entrepreneurship degree depends on individual goals and circumstances. It can be a valuable choice for individuals who have a passion for innovation, creativity, and taking ownership of their own ventures. This is worth it if you have plans to build your own business in the future.
What is the difference between an entrepreneur and a businessman?
While the terms "entrepreneur" and "businessman" are sometimes used interchangeably, they have distinct differences in their roles and approaches. An entrepreneur is an individual who identifies opportunities, takes risks, and creates innovative solutions to meet market demands.
On the other hand, "businessman" typically refers to someone who manages and operates existing businesses. They often work within established systems and frameworks to maintain stability and maximize efficiency.
Final Verdict
Salary: 9/10
With a median annual wage of around $105,000, entrepreneurship degree graduates can expect a competitive salary. However, you need to know that for entry-level positions, the salary is about $63,000 per year. Because of this information, I gave it a score of 9 out of 10.
Satisfaction: 7/10
According to Career Explorer, entrepreneurs are quite satisfied with their jobs. There were some who rated their satisfaction as 2 or 1 star, but the majority of the survey participants rated the field with 3 or more stars. So, I gave it a score of 7 out of 10.
Demand: 7/10
Since there wasn't an official number from the Bureau of Labor Statistics, I based my score on the demand that Zippia released. They projected that the demand for this field would grow by 6% from 2018 to 2028. This is the reason why I gave it a score of 7 out of 10.
X-Factor : 8/10
The x-factor for entrepreneurship graduates is that they have resilience, adaptability, and creativity. In addition, they often possess strong problem-solving skills, a passion for learning, and a willingness to take initiative.

Moreover, having a strong sense of self-motivation and the ability to handle ambiguity and uncertainty are essential qualities for entrepreneurship graduates to navigate the ever-changing business landscape. This is the reason why I gave it a score of 8 out of 10.
Final Score for Entrepreneurship Degree | Score: 7.75
Overall, a business or entrepreneurship degree in this field has huge potential for job growth, salary, and job satisfaction. This makes it a perfect choice for people who are highly interested in changing the lives of others and in business ownership.
Alternatives to an Entrepreneurship or Business Degree
If you're looking for something different that is similar to an entrepreneurship degree, these business degrees might be an excellent option for you:
Management
Innovation and Design
Small Business Management
International Business
Strategic Management
Project Management
These are degrees or programs you can use to learn business skills and build your own business, work for consulting firms, or become an entrepreneur.