Is A Statistics Degree Worth Pursuing?
Upon graduating high school, you might frequently ask yourself what college degree you should take. One of those degrees you might consider is a degree in Statistics. You might want to make an informed decision before risking a pile of student loans for this degree.
There is a demand for skilled data analyst and statisticians work who are equipped with statistical techniques, statistical knowledge, and statistical analysis. There are a range of opportunities you can have in this field. Thus, this degree is worth considering when choosing your future career.
This article will present students interested with an informative guide to a degree in Statistics that will help your decision on choosing the right degree. This will provide accurate information about what is a degree in Statistics, what careers you can pursue, what skills a Statistics graduate has, and how it can present you with better opportunities in the future. Embark on this data-driven path and let us help you decide whether a Statistics degree is right for you.
What Is a Statistics Degree?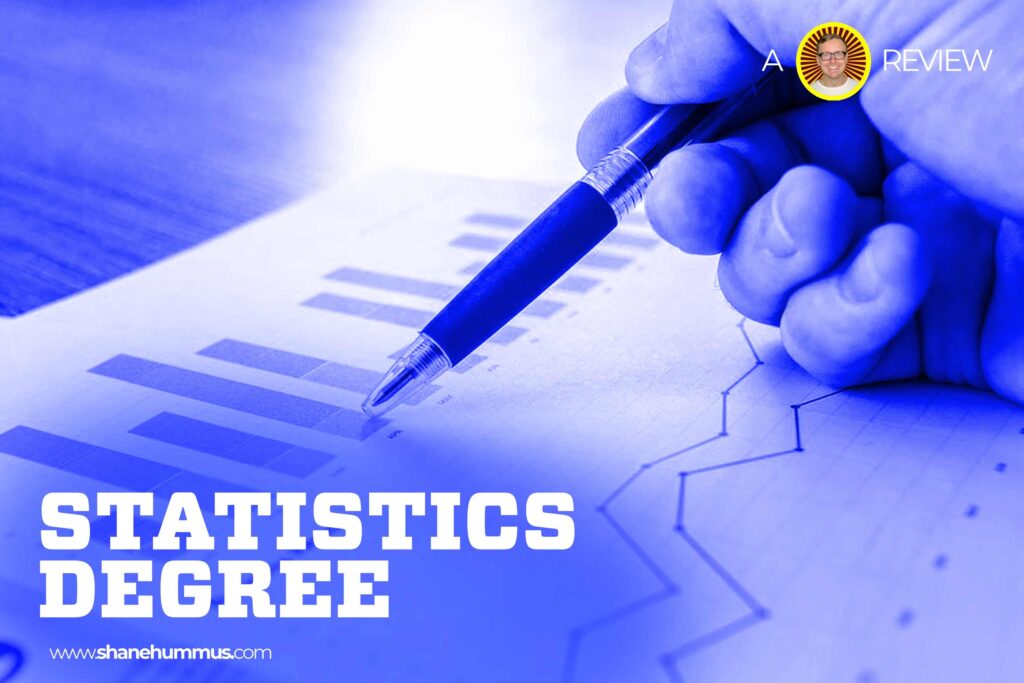 In a nutshell, a Statistics program is all about learning the skills needed to work with data, including how to collect, do data management, analyze, and interpret it. Companies use this collected data to determine accurate goals and expectations and make decisions based on those data.
That is why statistical skills are highly sought after by big firms and businesses, provided that you are equipped with the right statistical methods. In modern times, several statistical tools are already being used and Statistics students are expected to know about the statistical theory behind it.

How Long Will It Take To Finish a Statistics Degree?
The time you are willing to invest in this degree will determine how long it will take for you to finish this degree. Students interested in enrolling full-time and following a standard course schedule will take four years to complete a bachelor's degree in Statistics, provided you don't fail any subject.

Career Paths and Job Market Demand for Statistics Graduates
General Score for Career Path and Job Market Demand: 8/10
Students interested in Statistics will be met with the demand for Statistics jobs that are on the rise as more industries are using data to make informed decisions. According to the Bureau of Labor Statistics, the employment of statistics majors is expected to grow 33% from 2021 to 2031, which is a lot faster than other occupations.

What Jobs Can You Get With a Statistics Degree?
There is a broad range of jobs that Statistics majors go on. The majority of these jobs are in demand in the market today, and all are offering valuable pay to fix real-world problems. If you are one of the students interested in complex, here are the careers that you can possibly end up with in the future:
Data Analysts
Data Analyst is one of the most common jobs for a Statistics majors. They engage in data mining, collecting and analyzing complex data to help organizations make better decisions in fields like marketing, finance, or healthcare using tools like Excel or Tableau.
Statistician jobs
Statistics majors are bound to design experiments, collect data, and use methods to analyze data and interpret results in fields like research, healthcare, or government.
Data Scientists
A data scientist's job is to analyze large datasets and uncover insights that can help businesses make informed decisions using programming languages like Python or R. Most data scientists have backgrounds in computer science.
Actuary
A Statistics major can pursue Actuarial work which involves using mathematical methods to analyze risk and help organizations make financial decisions.
Market Research Analyst
Market research analyst scours data and collects and analyzes it about markets, customers, and competitors to help businesses make strategic decisions.
Operations Research Analyst
Operations research analysts conduct research, and use mathematical methods to solve complex problems and optimize processes for businesses or government agencies.

Job Outlook After Completing a Statistics Degree
General Score for Job Outlook: 8/10
By 2031, it is projected that there will be 45,300 job employment for statisticians and about 4,100 openings each year on average, representing a 33 percent growth overall, according to the BLS. With this data, we can fairly say that the job outlook for the next decade for a Statistics major is indeed growing.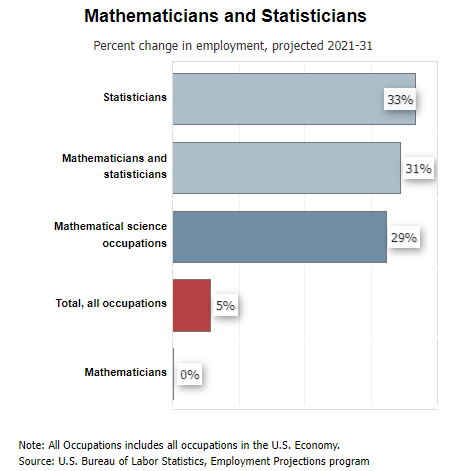 How Much Do Statisticians Earn?
General Score for Salary: 9.5/10
With the skills that would affect business decisions, a statistics major is in high demand and of great value to companies. In turn, they are probably among the highest-paid jobs in the United States today. With their limited number accompanied by high demand, it is no secret that they are earning well enough.

As of May 2021, the median annual wage for statisticians in the United States was $95,570, according to the Bureau of Labor Statistics (BLS). The lowest 10% earned less than $49,350, while the highest 10% earned more than $157,300.
Statisticians

Data from the government are one thing, but data from real experiences is king. According to Glassdoor, the total most likely pay of a statistician is 84,207 USD which is slightly close to what is provided by the BLS.
Data Scientist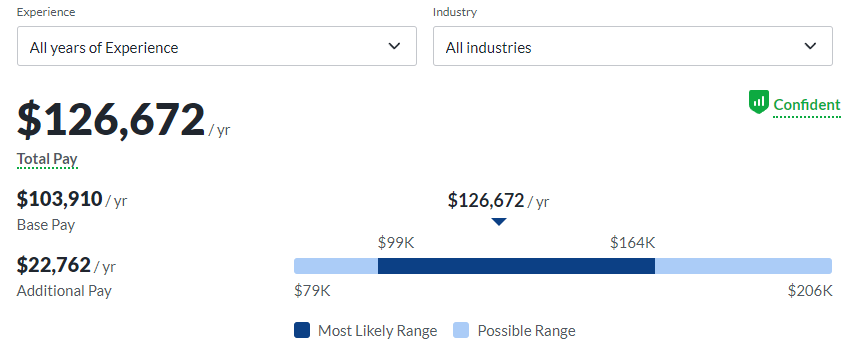 Data Scientist with advanced degrees in Statistics enjoys a whopping 126,672 USD in total pay every year according to Glassdoor.
Are Statisticians Fulfilled and Satisfied at Work?
General Score for Job Satisfaction: 7/10
According to the survey conducted by CareerExplorer, statisticians have a fairly high job satisfaction rating of 3.7 out of 5, indicating that most statisticians find their work fulfilling and satisfactory and that they enjoy the intellectual challenge and problem-solving aspect of their work.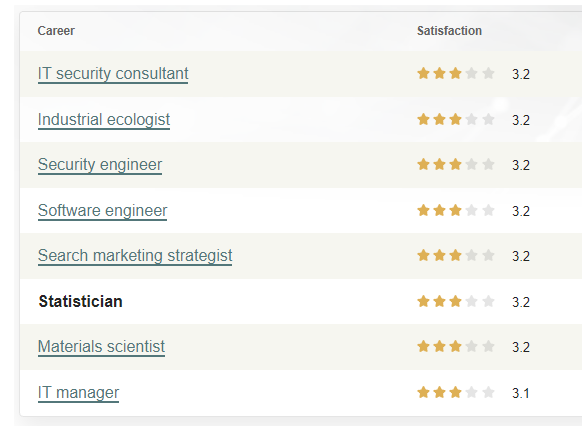 How Do Statisticians Fare in the Real World?
Data and statistics can only get us an overview of the real thing. To delve into the realities of Statistics, I went to Reddit to find real-world examples of a Statistics major throwing two cents on the topic. The purpose of this is to see through the lens of someone who is in the business of statistics.

Academic Life
Possessing good mathematical skills and linear algebra can help you greatly in pursuing a statistics major. As statisticians focus on interpreting mathematical data and apply statistical methods to give decent advice to the industries they are working with. Statistics major prepares students to the realities of a data-driven world.
This guy's experience share to Reddit tells us that the hardest coursework for a Statistics major is all three series of Calculus just to satisfy the pre-requisites for the upper division Statistics. He even gives advice that a prospective Statistician should show future employers that they are well-rounded.
Job Opportunity
Statisticians are in high demand which translates to high-paying jobs. Let's look at what this particular Reddit user says on applied statistics.
This particular Reddit user is ecstatic about the high demand for statisticians. He is a social science researcher and a statistician who believes that universities don't matter. From his experience, the most important thing is demonstrating that you can solve problems.
What do they do, actually?
Commonly, statisticians interpret and also analyzing data of businesses and industries to help them come to correct decisions.
From this Reddit user, he imparts that an advanced degree is necessary and that students should do internships, and learn to program or even consider enrolling in a Computer engineering degree as an additional degree. One thing that you can explore is to learn about Computer Engineering degree if you are interested in advancing your skill in programming.
Is a Statistics Degree Right for You?
At this point, chances are you may have already decided to take delve into statistics. I advise you to hold off on that major decision and answer this sheet first:
CONSIDERATIONS
YES
NO
Interest
Are you interested in the field of Statistics?
Foundation
Do you have a strong foundation in mathematics?
Dedication
Are you willing to dedicate significant time and effort to completing a rigorous curriculum?
Comfort
Are you comfortable working with complex systems and data?
Problem-Solving
Do you enjoy problem-solving and critical thinking?
Continuous Learning
Are you willing to continuously learn and adapt to new technologies and advancements in the field?
Collaboration
Are you prepared to work independently and as part of a team?
Challenge
Are you willing to take on challenging projects and meet tight deadlines?
Aptitude
Do you have an aptitude for looking at large datasets?
Career Aspirations
Are you interested in pursuing a career in Statistics and willing to invest in higher education?
Factors to Consider in Choosing the Best School for a Statistics Degree
If you have decided that this would be your choice, one of your first and second major decisions are to select the best school that offers this degree. Here are factors to consider when choosing your school for your journey in taking Statistics:
Program Accreditation
Make sure that the Statistics program at the school you choose is accredited by a recognized organization. Accreditation ensures quality and rigor and the assurance that your degree will be recognized by potential employers in the future.
Curriculum
A preferred statistics major and curriculum should cover a wide range of topics which include probability theory, methods, data collection and analysis, and programming. You should also look out for schools that offer hands-on experience with real data-set s and projects, as well as a research collaboration with the faculty.
Faculty
Look for schools with experienced and knowledgeable professors who are involved in the field of Statistics. One thing you should also do is research the professor's academic background, publication history, and any research projects they may be leading.
Facilities
Check if the school has access to computer laboratories, statistical modeling software, and any other resources that can enhance your learning experience. Look if the school invests in state-of-the-art technology and provides students with hands-on opportunities to apply methods and concepts. Visiting the campus itself should be your priority.
Opportunities for Research and Internships
Look for institutions that offer research opportunities or have partnerships with industry partners that provide internship opportunities for applied statistics. This can provide you with valuable experience and help you stand out to potential employers after graduation.
Cost and Financial Aid
Every institution, university, and college has varying tuition fees that you might consider, as well as the living cost in the area. It will be wise to research all available financial aid to exhaust your options. Compare and contrast the cost and the available financial aid options for different schools to determine which is the best fit for your budget and financial situation.

Pros and Cons of a Statistics Degree
Pros of a Statistics Degree
I identified the advantages of a Statistics program, which boils down to the following:
High Demand for data analysts
The versatility of statistics majors
Problem-solving Skills and ability to analyze data
Opportunities for Research and statistical analysis
Potential for career advancement
Cons of a Statistics Degree
It is not always sunshine and rainbows in every degree, particularly in Statistics, there are also drawbacks which I identified below:
Challenging Coursework
Limited Job Opportunities Without Further Education
Can Be Highly Specialized
May require ongoing learning
May require long hours
FAQs about Statistics Majors
What is the difference between statistics and data science?
Statistics is a subset of data science that focuses on analyzing and interpreting data. Data science, on the other hand, is a broader field that encompasses a range of techniques and tools used to extract insights from data.
Is statistics a Bachelor of Arts or Bachelor of Science?
The BA in this degree offers flexibility and the chance to pursue a wider range of interests than the Bachelor of Science degree allows. It also offers students the possibility of expanding the interdisciplinary aspect of the program by completing a second major.
Is Statistics a good degree?
Yes, Statistics is a good degree as proven by the vast majority with a bachelor's in statistics having a growth rate that's higher than the average for all jobs, based on US Bureau of Labor Statistics (BLS) data.
Is a college degree in statistics a hard course?
The difficulty of a college degree in a Statistics program can vary depending on an individual's aptitude, study habits, and prior mathematical background.
Final Verdict for Statistics Degree
Considering all the circumstances, here is my final assessment of the degree in statistics:
Salary: 9.5/10
Salaries for Statisticians are quite competitive and can range from entry-level up to very experienced professionals that have further studies. It is expected to grow as years will go by, thereby choosing by taking such a degree for college as a good endeavor.
Satisfaction: 7/10
Statisticians are among the deeply-satisfied employees in the industry today. Their workload is somewhat heavy but bearable, and they have a lot of opportunities to move up in their career.
Demand: 8/10
The demand for job roles for Statisticians continues to go up the curve and new technologies always find the need for such professionals. This degree is a great choice for those who are looking for great career opportunities.
X-Factor: 10/10
This degree offers a wide range of fields and areas of graduate study to explore such as data analytics applied statistics and probability theory. It also allows students to pursue further studies in the form of specialized concentrations and research areas.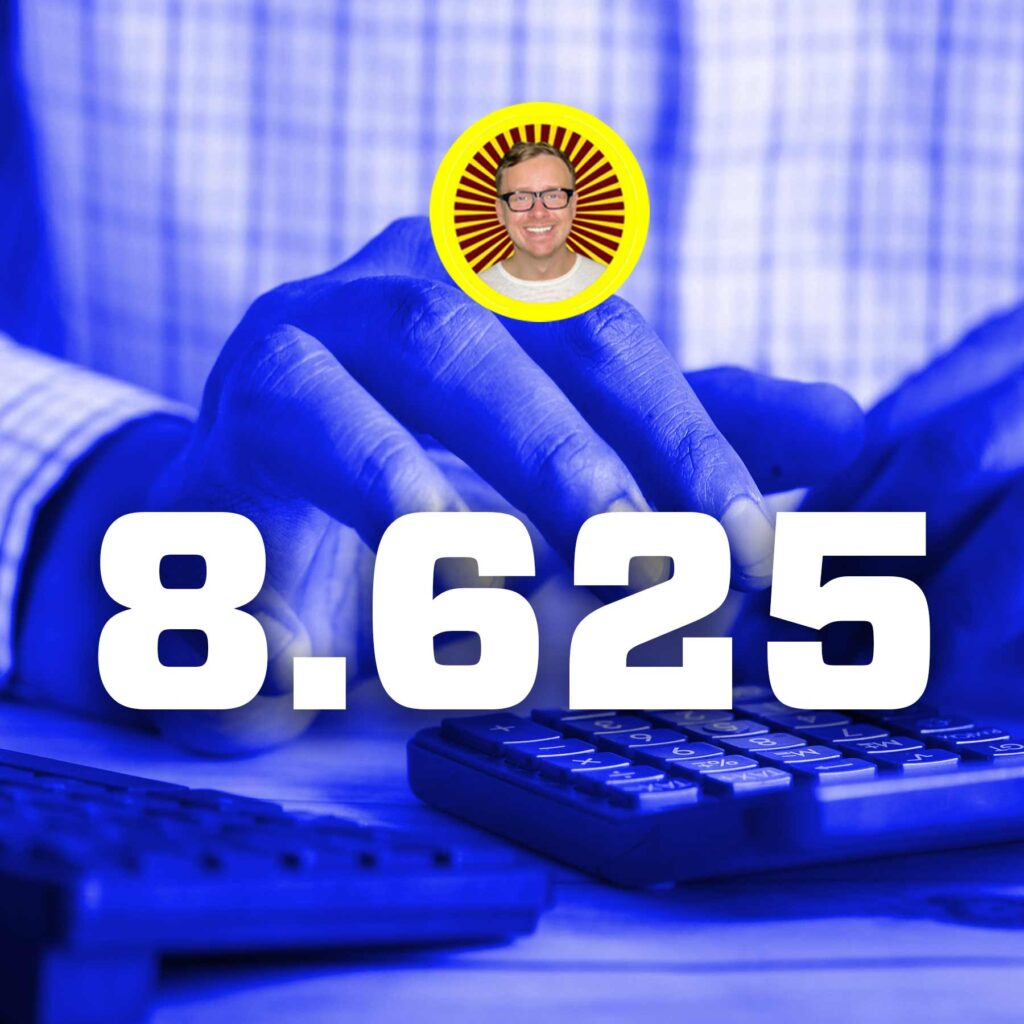 Final Score for Statistics Degree: 8.625/10
All in all, this degree offers a wide range of career opportunities and is becoming increasingly valuable in our data-driven world. With a final score of 8.625/10, This is a solid investment for those interested in pursuing a career in data analytics, research, or other related fields.
Is a statistics degree really worth it?
Alternatives to a Statistics Degree
This degree is worth pursuing for those wanting a career in data analytics and research, but other alternatives provide the same opportunities. Some examples include data analysis, mathematics, computer science, economics, and business analytics. All these degrees can provide further specialization studies which all depend on the student's interest and grit. Other alternatives include:
Online Courses and Certificates
There are a variety of online courses and certificate programs available that offer training in statistical methods and data analytics. Many of these programs are self-paced, flexible, and affordable.
Bootcamps
Statistics majors boot camps are intensive, short-term programs that provide hands-on training in statistics, data analysis, and other data-related skills. These programs are designed to be immersive and often lead to job opportunities in the field.
Self-Study
There are many resources available online for those interested in self-study in statistics and data analysis. Websites like Coursera, edX, and Khan Academy offer free online courses, tutorials, and resources that cover various topics in statistics.
Internships and Entry-Level Positions
Some employers may offer internships or entry-level positions that provide on-the-job training in statistics and analysis. This can be a good way to gain practical experience and learn more about the field.
Continuing Education
Courses, workshops, and seminars can be a good way to stay up-to-date on the latest developments in statistics and analysis. These courses can also be useful for professionals looking to develop new skills or advance in their careers.