What Are The Job Prospects For Finance Degree Graduates? (Important Questions Answered)
If you're considering majoring in Finance, whether you're a recent high school graduate, a working professional, or just someone planning to make a career change, a degree in finance can equip you with a piece of extensive knowledge in financial principles, analytical skills, and various career opportunities.
The competition in various industries for finance majors continues to move at a fast pace and having this degree can be beneficial to help you be unique from other candidates and position you for success.
In this article, we'll explore the pros and cons of having a finance degree, the diverse finance career opportunities and paths you can pursue, and the skills you will develop to achieve your goals.
What is a Finance Degree?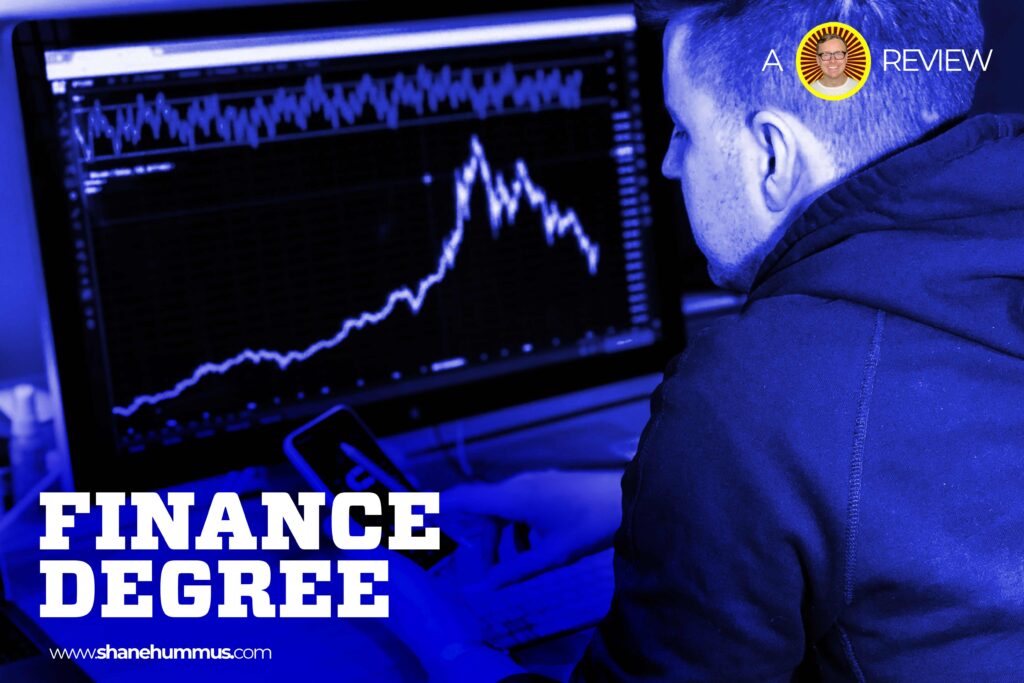 Before we can unpack what a Finance degree is, first we need to understand what Finance is. Finance is the process of bringing in, managing, and analyzing money and investments. Yes, commercial banking is included, and so is credit and debt, but it doesn't stop there.
Now that we know a bit of context of what Finance is, a Finance degree will give a person the skills and understanding of how banking, trading, and how economics works as a whole. An individual with an associate or bachelor's degree in Finance can work with the government, corporations, and companies that need assistance with budgeting, analysis and a whole lot more.
How Long Does It Take To Finish a Major in Finance?
A total of four years is required to undergo and complete a bachelor's degree in Finance. It can be shorter if one chooses to take some subjects during the summertime. If you're looking to pursue a Master's degree, an additional one to two years is needed to finish that and another two to four years to have a PhD.
Is Finance a great degree?
Career Path and Jobs for Finance Degree Graduates
General Score for Career Path and Jobs Demand: 8/10
Finishing a major in Finance opens avenues for in demand careers in its field. According to the Bureau of Labor Statistics, financial analyst positions alone are projected to grow by 9% by 2031. But remember, with such pretty opportunities like these, it is most likely that the competition for Finance graduate jobs will be fierce.
There are two career paths a Finance graduate can chase after: financial management and financial planning.
Financial Management
Financial managers may work for corporations as financial analysts. They can also serve as someone who manages the budgeting and analyzes the spending of a government body.
Financial Planning
Financial planners, on the other hand, are known to work with individuals and families personally. They could be employed to handle taxes, debt management, and other personal financial planning.
Who Are The Finance Professionals? (Career Prospects)
Financial Analyst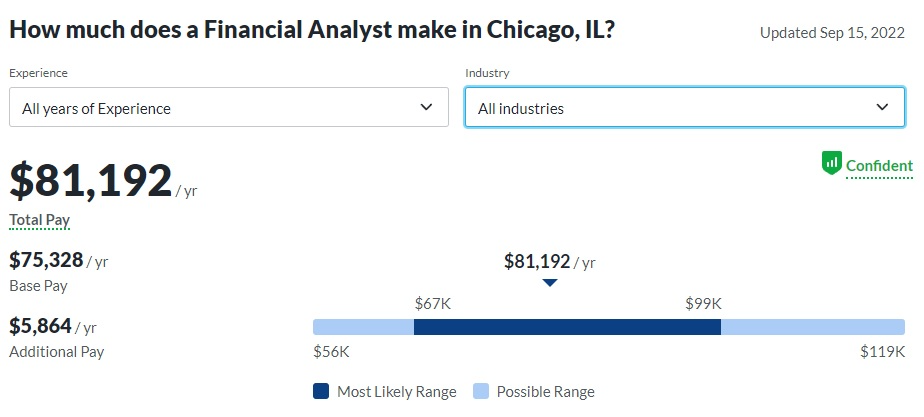 Financial analysts aid both businesses and individuals in their financial health and in making informed investment decisions. They evaluate the performance of various investments, such as stocks, bonds, and other assets, with the target of further investment opportunities and maximizing returns for their clients and employers.
Personal Financial Advisor
Personal financial advisors provide advice on investments, insurance, mortgages, college savings, estate planning, taxes, and retirement planning, with the goal of helping their clients increase their wealth and plan for their future.
Loan Officer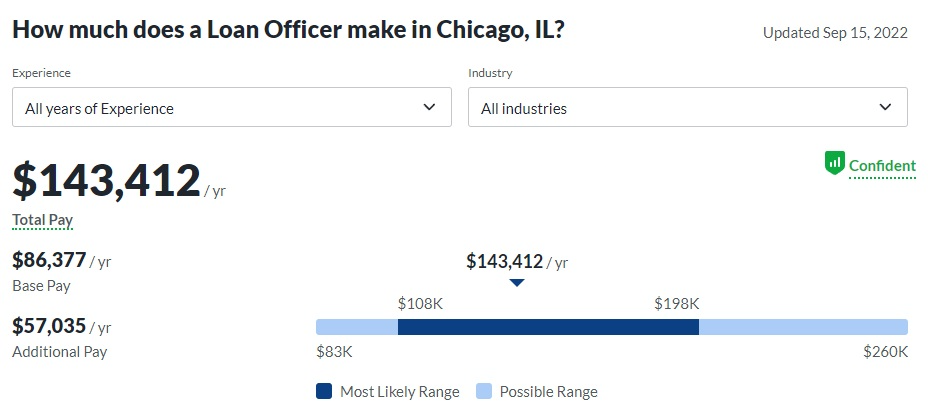 A loan officer's role as financial manager is to investigate, approve, or recommend loan applications for individuals and businesses. By examining borrowers' financial histories and creditworthiness, loan officers help check whether to approve or deny loan requests. This is done to ensure that the lending institution's risk is minimized while borrowers receive the financing they need.
Budget Analyst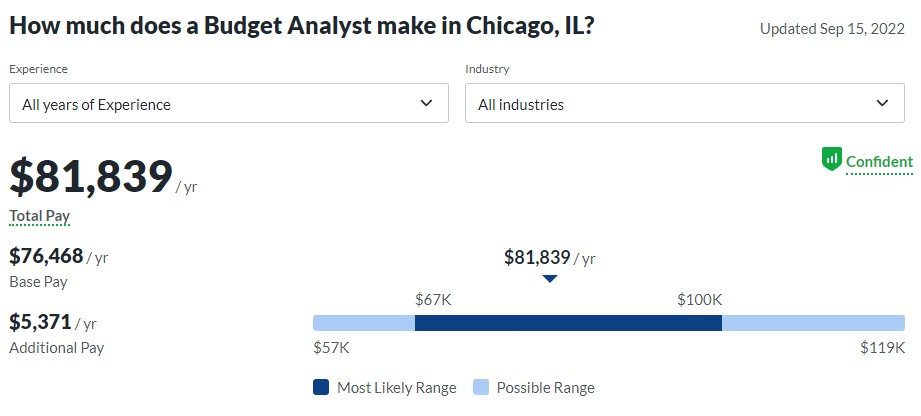 Budget analysts are financial consultants who make financial reports to assess the financial impact of institutional spending. By monitoring financial activity and identifying areas for improvement, they analyze financial data to help organizations and financial professionals make informed decisions that maximize their resources and achieve their financial goals.
Financial Services Sales Agents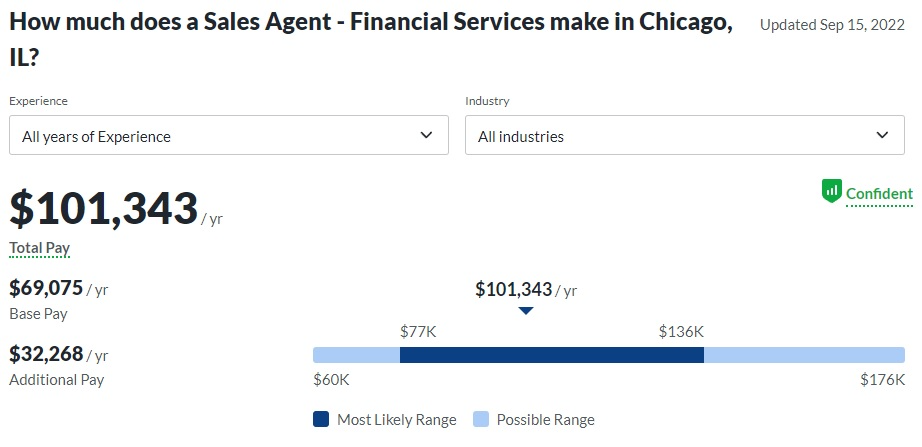 Financial Services Sales Agents help speed up the process of the buying and selling of securities, provide investment advice to companies seeking investors, and do the trades on behalf of their clients. Their expertise and market knowledge allow them to navigate the ins and outs of financial markets, making sure that financial transactions are done efficiently and that clients receive the best possible outcomes.
Note: People tend to confuse financial managers, financial planners, and personal financial advisors with one another. Certified financial planners typically handle financial statements, plan the financial future, and do financial analysis for both individuals and organizations. The responsibilities of a financial manager includes, but not limited to,  handling of finances of organizations such as government agencies. Personal advisors, on the other hand, are responsible in the supervision of finance of individuals such as families to help them grow their wealth.
Here are the highest-paying finance careers ranked:
Job Outlook After Completing a Finance Degree
General Score for Job Outlook: 10/10
Bachelor's degree Finance graduates are expected to have a good chance of being employed, as the anticipated development of all available occupations combined is likely to create a demand for their skills. Finance degree holders have a variety of career options and an extended room for growth, so they generally continue working in the field longer compared to people in the workforce with other degrees.
To have a better understanding of the data collated by the US Bureau of Labor Statistics, here's a graph showing the projected job growth outlook of Finance professionals:
| | |
| --- | --- |
| Occupation | Job Outlook (present – 2031) |
| Financial Analysts | 9% (faster than average) |
| Personal Financial Advisors | 15% (Much faster than average) |
| Loan Officer | 4% (As fast as average) |
| Budget Analyst | 3% (Slower than average) |
| Financial Services Sales Agents | 10% (Faster than average) |
Source: US Bureau of Labor Statistics
From the data provided by the government, it's clear that going for a Finance degree is a worthwhile investment.
How Much Do Finance Degree Holders Earn?
General Score for Salary: 9.5/10
In general, the starting salary for Finance graduates tends to be higher compared to a lot of other degree holders. However, there are also variables that need to be considered such as location and industry when it comes to checking out the average income a Finance professional can earn.
According to PayScale, as of April 2023, the median starting salary for a Finance graduate holder in the U.S. is at $57,000/year. This is slightly higher compared to graduates who have degrees in marketing, management, and human resources.
To better appreciate this data, here's an example of how much entry level positions for Finance graduates on a highly urbanized area (like Chicago, IL) earn according to Glassdoor.com:
Financial Analysts
Financial Analysts in the Chicago, IL area receive a median annual salary of $75,328. Additionally, an estimated $5,864 per year is expected for them to receive as gratuity pay from bonuses, commissions, tips, and profit sharing.
Personal Financial Advisors
Personal Financial Advisors in the state of Chicago report a median annual salary of $74,231 and are eligible for an additional estimated pay of up to $35,946 per year. This could include commissions, bonuses, or could come from other sources. As a whole, a total of $110,177 annually can be earned from this career path.
Loan Officers
Loan Officers in the State of Illinois have a base pay of $86,377 and earn as much as $57,035 as bonuses or commissions. That's a total of $143,412 annually.
Budget Analysts
Budget Analysts in Chicago, IL receive a median annual salary of $76,468. Additionally, they are anticipated to receive an estimated $5,371 per year in additional pay, which may include cash bonuses and/or profit sharing. That's a total of $81,839 in yearly income.
Financial Services Sales Agents
Financial Services Sales Agents in Chicago, IL expect to receive a total of $101,343 yearly with a base pay of $69,075. An additional pay of $32,268 comes as a bonus, commissions, tips, or profit sharing.
Are Finance Degree Holders Happy and Satisfied At Work?
General Score for Job Satisfaction: 7/10
According to the paper published by the Bureau of Labor Statistics (BLS) about job satisfaction of Finance graduates who completed their degrees between 2010 and 2016, 73% of the respondents said that they were "very satisfied" or "somewhat satisfied" with their jobs. It was also found that the job satisfaction levels of employees were heavily motivated by salary, work-life balance, and opportunities for advancement.
Here's the tabulated data as presented by the research:

Source: Bureau of Labor Statistics

Real-World Examples: How Finance Degree Graduates Fare in the Real World?
To check if a degree in Finance really works and if it really pays well, I explored the internet for real-world testimonials of Finance professionals who succeeded post-graduation. What I found is really interesting and can promote a boost in confidence if you're thinking of pursuing a degree in Finance.
Work-Life Balance
This user highlighted that work-life balance while being a Finance professional is doable.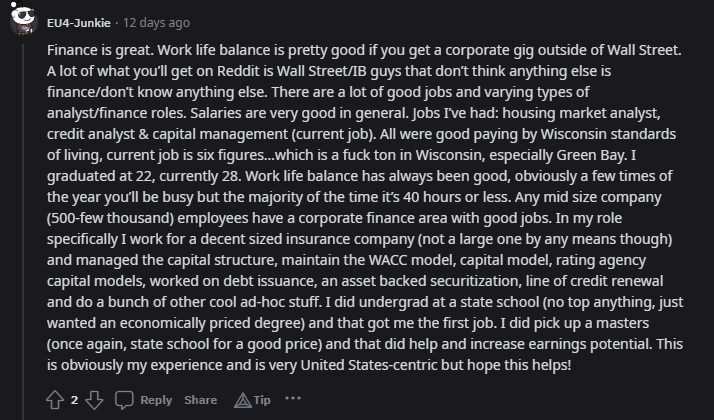 Although there might be days that the user might need to work more than 40 hours a week, what kind of career that has a lot of growth potential won't demand such a thing?
Pressure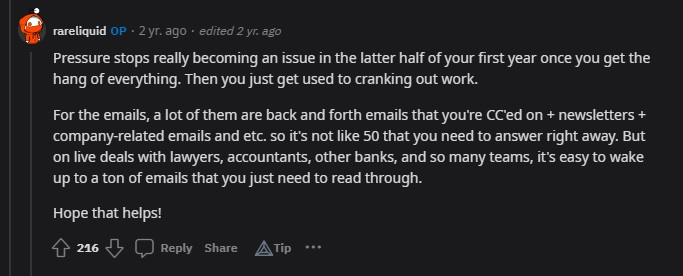 Finance degrees open vast opportunities and with such a sweet fruit, comes in grunt work. It's okay to feel the pressure, you're just starting out. But tough times don't last, tough people do.
Accounting vs Finance
These users provided insight about the difference between working in accounting and Finance.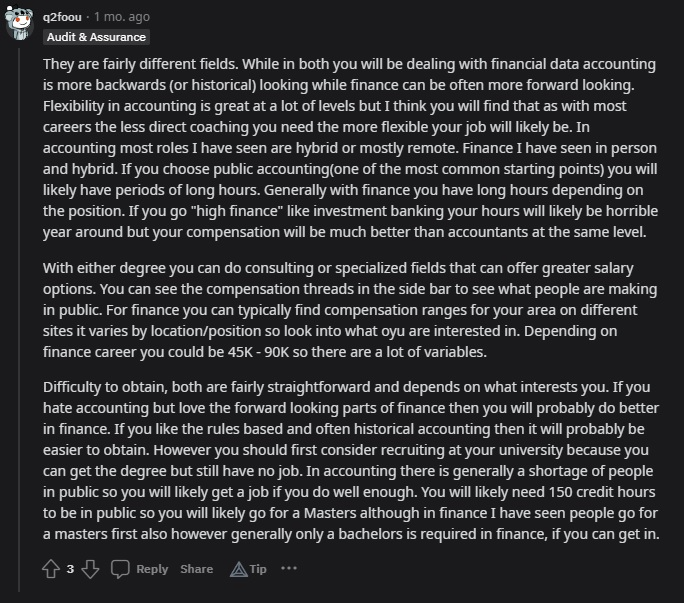 This user shared that it's two different ball games. If you like digging into the past, you'll probably be good at accounting. If you like projecting or financial planning, a career in can help you get your fix.
Both fields share long hours of work, but Finance careers like investment banking can reward you better money wise compared to an accounting position. Additionally, the user also said that both are difficult to obtain – and that's what to expect if you choose a career where you crunch numbers all day.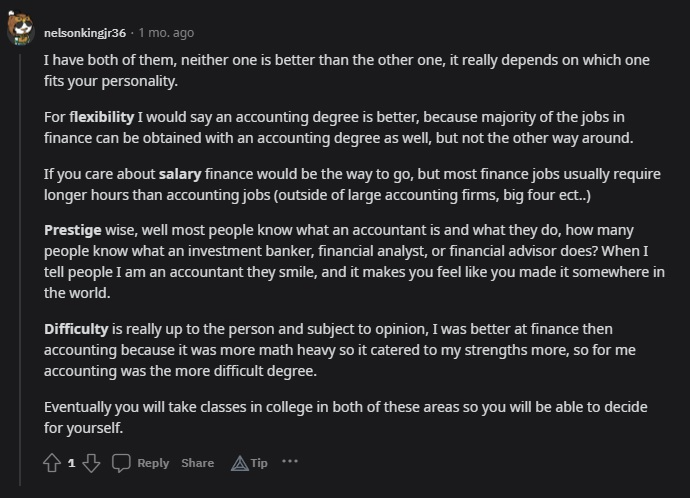 Meanwhile, this user shared that your success in these fields depends on your personality. Careers in Finance don't provide much room for flexibility but the pay is going to be great as shown on the data above. If you're not giving much thought about what most people think about what you do (as long as it's legal), then you won't have a problem following one of the career paths Finance can provide.
Career Path Flexibility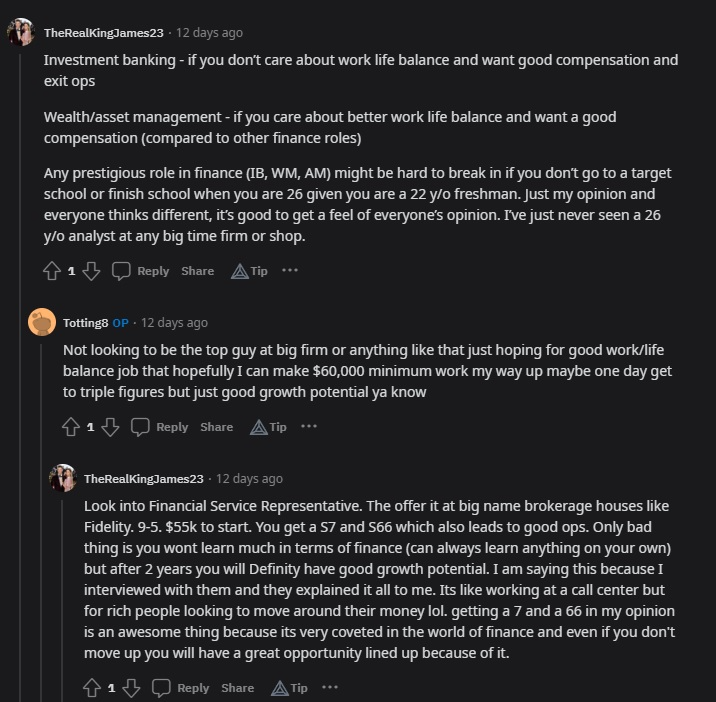 Here, this user reiterated that it might be difficult for you to start making your mark on any of the lucrative careers in Finance that's available if you don't finish school. The original poster replied saying that he's not planning on climbing up the corporate ladder, that he's just looking to land a job with great job potential – the user then suggested another career path that has everything that the original poster wanted. That's total flexibility!
Is Getting A Finance Degree For You?
For you to get the full benefit of this article, I came up with a cheat sheet that you can use as a guide whether to go through a degree in Finance or not.
Yes
No
Career goals
Can you see yourself moving to the top of the corporate ladder where you can demonstrate the skills you've learned or running your own team to show your passion and inspire others?
Financial Investment
A degree in Finance can cost you an arm and a leg. Scholarships, grants, and financial aid may be available to help offset the cost. Is this something you need to consider?
Time commitment
Are you determined to invest the time needed to finish a degree in Finance?
Scope of curriculum chosen
Is the scope of the curriculum for the major you've chosen something you're interested in and will it be valuable post graduation?
Educational Foundation
Do you have strong mathematical and analytical skills?
Job Demand
In your area, or elsewhere, is there a great demand for Finance Degree finishers?
Internship Opportunities
Are there internship opportunities offered in the Finance degree program you're looking to apply to? Internships provide real-world experience that employers deem as an asset.
Internship Opportunities
Are there internship opportunities offered in the Finance degree program you're looking to apply to? Internships provide real world experience that employers deem as an asset.
Professional Certifications
Will the Finance degree program you'll be pursuing be able to prepare you for any professional certifications such as the Chartered Financial Analyst (CFA) designation?
Interest and Passion
Are you strongly interested in Finance and its related fields?
Choosing the Best School for your Finance Education
If you've already found yourself interested in starting a degree in Finance, that's good news! Expressing interest is the first step towards success. It's also important to remember that there are several factors that need weighing in when it comes to choosing the institution you'll be attending.
To ensure that you'll be getting the bang for your buck as well as making you feel that time you have invested in your studies is worth it all boils down to the quality of teaching your chosen school can deliver. Check to see if they have accreditations from the Association to Advance Collegiate Schools of Business (AACSB) or the Accreditation Council for Business Schools and Programs (ACBSP). Having these credentials along with well versed faculty members, and student services that pushes its students to be the best version of who they want to be are signs that you have a good school in your list.
Apart from that, look at how their internship programs work. Real world application of the things you've learned in class will not only enhance what you already know, but it will also help you build your network that will eventually help you land a job post graduation.
Pros and Cons of Finance Degree
It's only smart to consider both pros and cons of gaining a diploma in Finance. It's practically self help! Here are some points to consider when brewing the decision of pursuing a Finance degree:
| | |
| --- | --- |
| PROS | CONS |
| High Starting Salary | Competitive Job Market |
| Versatile Career Paths | Long Hours |
| Career Advancement Opportunities | Stressful work environment |
| Stable Job Opportunities | Requires constant learning |
FAQs About Finance Degree
Q: What skills do I need to succeed in a Finance degree program?
Answer: To succeed in a Finance degree program, you'll benefit from having strong skills in analytical thinking, problem-solving, communication, attention to detail, mathematical proficiency, and a solid grasp of principles in economics and accounting.
Q: Is a major in Finance a good investment?
Answer: Yes, although the earning potential of a Finance major graduate can vary depending on the career path they have chosen.
Q: Do I need to have strong math skills to succeed in a Finance program?
Answer: Not necessarily. Although having a strong foundation in mathematics and being comfortable around numbers can make it easier for you to understand Finance concepts and execute financial analysis.
Final Verdict
Here's my final assessment for getting into any Finance careers:
Salary 9.5/10
The salary on entry level jobs for Finance degrees is of considerable amount. They are higher on average compared to most other degrees. The data shown above can help materialize the idea that a career in the Finance field really pays well.
Satisfaction 7/10
People in the Finance industry are pretty satisfied with their jobs because of the competitive salaries and benefits they receive. Additionally, Finance professionals enjoy the intellectual challenges they receive everyday – they understand that these trials will pave the way for career growth and development.
Demand 8/10
Professionals with Finance degrees are sought after not only by Wall Street companies, but also financial institutions and companies that seek to maximize growth potential. Although there might be states in the US that don't have available jobs for bachelor's or master's degree Finance program holders, it's safe to keep in mind that you must go where you are wanted. Like, New York!
X-Factor 10/10
Being versatile is the x-factor of being a professional in the Finance industry. It is expected that one can develop strong analytical and communication skills because interpreting data includes discussing it with company or team members that may not have a background in Finance. Apart from that, the enhancement of problem-solving and the development of excellent time-management skills is inevitable – you can only get better if you face complex financial challenges that require creative and effective solutions everyday thus making you efficient and deliver the needed results in a timely manner. Lastly, Finance professionals often take on managerial roles to achieve financial objectives. A career in corporate Finance, is a constant training to make somebody a chief financial officer.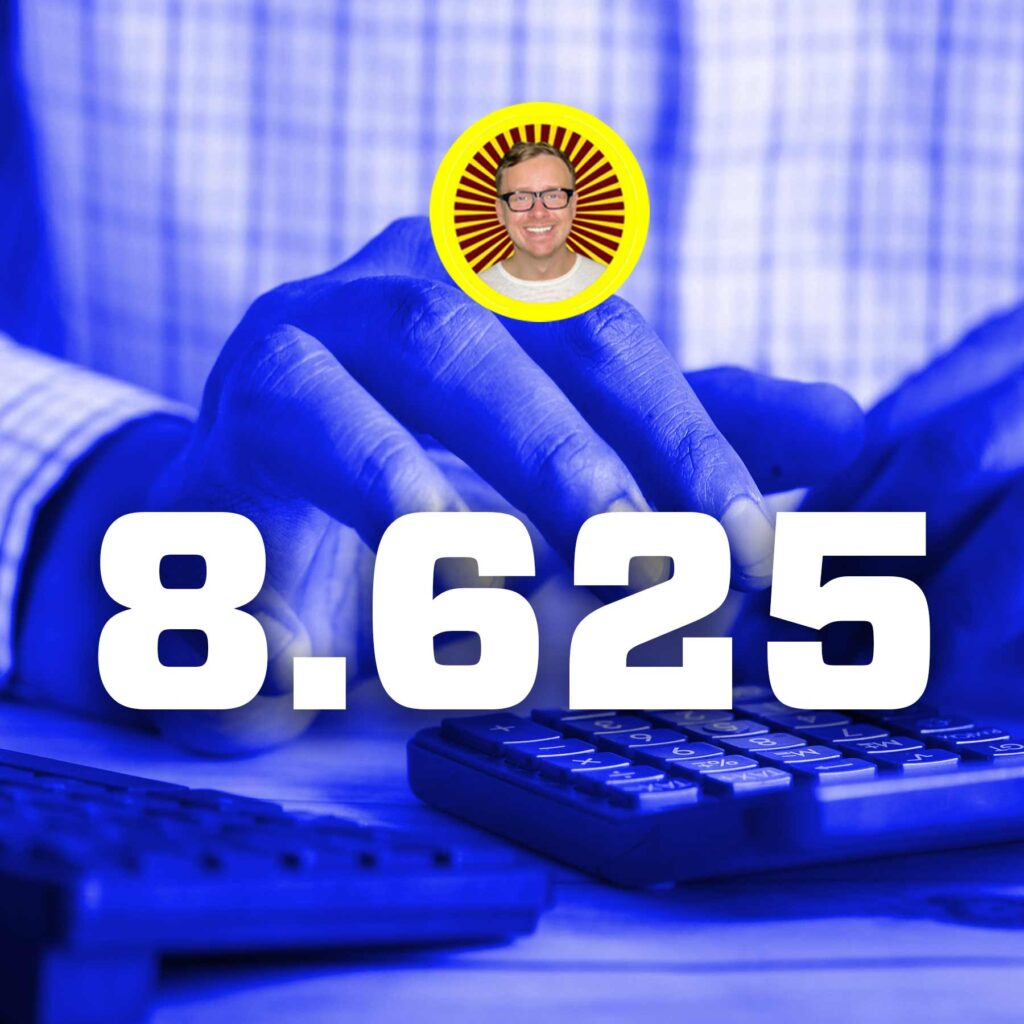 Final Score for the Finance Degree: 8.625/10
Having a bachelor's or master's degree in Finance is an excellent choice for anyone who's conservative with the options presented to them. If you're passionate about crunching numbers, problem-solving, and interpreting data then by all means, go for a major in Finance.
With that said, if you're trying to find a field of study that widely branches out career opportunities, promotes work/life balance, pays great, and will give you a chance to make it big in any industry you prefer, then pursuing and being a Finance professional is the one for you!
Alternatives to a Finance Degree
With the flexibility Finance degrees can provide, it's no wonder that a lot of prospecting students go for it. Careers in Finance are promising, but we also have to keep in mind that it's not going to be for everybody. The good thing is, there are alternatives that you can pursue in lieu of a bachelor's degree or creating a foundation for a Finance career.
Take a Shot at Financial Technology
In another perspective, if you're aiming for a big paycheck post-graduation, taking up Financial Technology (or Fintech) will work best for you. Research and Markets 2020 said that the global Fintech market is anticipated to grow by 26.87% by 2026 with an expected market value of USD 7301.78 billion. Apart from that, the rising demand for seamless digital payments and having government regulations that support the innovation proves that this major is going to be one of the most lucrative educational investments one can have.
Take a degree in Mathematics or Statistics
Mathematics and statistics degree holders are highly sought after by growing companies because of their problem-solving and analytical thinking skills that makes them the best at risk management. They are often employed in the Finance and healthcare industry because of their ability to gather data to analyze trends in the market. These degrees are another way to get into Finance – it's just the scenic route.
Take a degree in Accounting
Being a public, government, or corporate accountant isn't the only career path an accountant degree holder can pursue. You can work with law enforcement agencies and law firms and serve as their forensic accountant and put bad guys into justice. Be a financial analyst for financial institutions and help their clients by providing recommendations on investments, stock, and other financial products.
Take a degree in Economics
Having a bachelor's degree in Economics will help you understand how individuals, businesses, and governments decide where and when to put resources. A degree in economics can land you a career in being an economist – analyzing economic trends, issues, and policies that can be integral for any growing company there is.
Take a degree in Business Administration
Apart from being an entrepreneur post graduations, business administration finishers can pursue managerial, marketing, and consultancy roles. If you're comfortable expanding your network and have a broad understanding of any business operations, you can be an indispensable part of any organization in many industries.
Take a degree in Computer Science
A computer science degree requires the same level of focus and commitment to finish and to be honest, pays way better than any Finance careers available in the market. The technical skills you can gain while pursuing any of the Finance degrees available can also be accomplished in Computer Science – problem-solving, collaboration, and communication. It could also help you land a career in FinTech which is projected to grow by 26.87% come 2026, making having a degree in Computer Science really worthwhile.
Are You Ready To Be A Part of Corporate Finance?
Whatever the case may be, Finance professionals will always be invaluable for established companies and growing businesses alike. Having the right financial knowledge provided by the school you've chosen to attend together with the willingness to put in the hard work, it won't be long until you see the changes you've made in any organization you choose to join. So go out there, those numbers ain't gonna crunch themselves!