Is A Degree in Human Resources All Worth It?
Have you ever thought about managing people within organizations? Or do you have a knack for creating positive working environments to ensure that employees are satisfied? If so, you're leaning toward the human resources field.
A degree in this field may be the key to unlocking a fulfilling and impactful career in the field of HR management. As a degree holder in this field, you are expected to play a huge role in shaping organizations and driving the success of the company and every individual in it.
From talent acquisition and development to employee engagement and labor relations, HR practitioners are vital in every step of these processes. It is crucial for them to know everything about these processes so they can ensure that individuals can thrive and businesses can be successful as a result.
In this comprehensive guide about the degree in human resources, we'll talk about what it is, the topics you'll encounter in the program, your potential salary, job outlook, job satisfaction, and other things you'll need to know to decide whether to take it or not.
What is a Degree in Human Resources?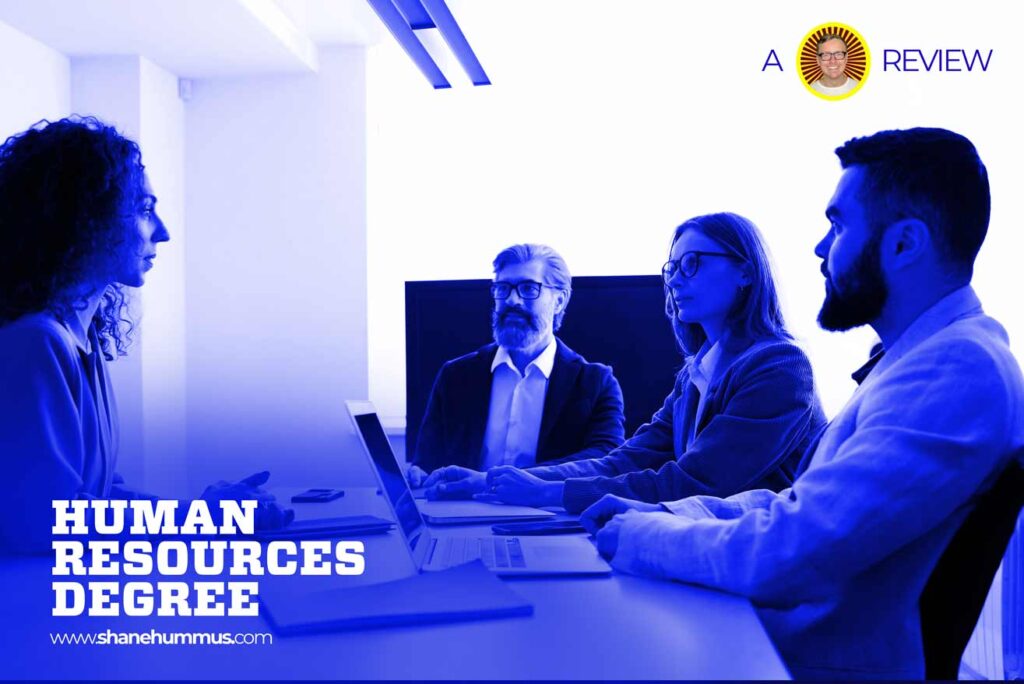 A human resources (HR) degree is an academic program that focuses on preparing students for careers in HR management and other related fields. When you take this degree, you'll gain the knowledge, skills, and competencies necessary to manage and develop the human capital within your organization.
This degree typically covers a wide range of subjects, including:
Organizational Behavior
Employment Law
Labor Relations
Recruitment and Selection
Training and Development
Compensation and Benefits
Performance Management
Strategic HR planning
Human Resource Management
By taking up this degree, students gain a solid foundation for understanding the role of HR in supporting organizational goals and fostering a positive work environment.

Since this program offers coursework, practical exercises, case studies, and internships, students will learn how to attract and retain top talent, promote diversity and inclusion, handle employee relations issues, design and implement effective training programs, manage compensation and benefits packages, and navigate legal and ethical considerations in HR practices.
The Field of Human Resources
Graduates with a degree in HR can pursue careers in diverse industries and organizations, including corporations, non-profit organizations, government agencies, consulting firms, and more. They may work as HR generalists, HR specialists (such as recruiters, training coordinators, or compensation analysts), HR managers, or strategic HR partners.

Human resource management is a dynamic field that touches on a lot of functions. Taking up a degree in human resources means you'll have the chance to work in the HR department and be responsible for recruiting and selecting the best-fit candidates, developing comprehensive training programs, and implementing performance management systems and employee benefit programs that foster employee growth.
A degree in human resources will also give you knowledge on how to oversee compensation and benefits programs, ensuring competitive packages that attract and retain top talent in the market.
What do human resources do?
When you work as a specialist in the HR department of an organization, you'll play a vital role in promoting employee well-being and maintaining a healthy work culture. As one, you'll address employee concerns, mediate conflicts, and foster inclusive practices that promote diversity and equality in the workplace.
Through effective communication and strategic planning, HR professionals contribute to the overall success of an organization by aligning human capital with organizational goals.
In an era of rapid technological advancements, HR professionals are at the forefront of using data analytics and technology to make informed decisions. They utilize HR information systems and tools to streamline processes, enhance efficiency, and provide data-driven insights that inform talent management strategies.
Career Paths for Human Resources Graduates
When you finish a degree in human resources, you'll have different career options to choose from. Here are the most common and popular ones:
HR Generalist
HR generalists are HR professionals who handle a broad range of HR functions within an organization or a human resources department. As one, you'll handle employee recruitment and onboarding, ensuring a smooth and efficient hiring process.
Aside from this, you would oversee employee relations, address any conflicts or concerns, and promote a positive work environment. In addition, an HR generalist will also work on performance management, including conducting employee evaluations and facilitating professional development, which would also fall under your purview.
HR generalists play a critical role in implementing HR policies and procedures, ensuring compliance with employment laws, and providing guidance to employees and managers on HR-related matters.
Recruiter
When you choose this career path, you'll work with the HR department and play a crucial role in finding and attracting top talent to fill job openings within an organization. You'll have to work closely with hiring managers to understand job requirements, develop job descriptions, and create recruitment strategies.
You will need to be familiar with various sourcing methods, such as job boards, social media, and professional networks. These are methods used to identify potential candidates. Once you've selected your candidates, you'll be tasked with conducting interviews, assessing the candidates' qualifications, and facilitating the selection process.
Aside from these things, you need to ensure that you're knowledgeable about negotiating job offers and handling the onboarding process for new hires. All in all, you need to have strong communication skills, interpersonal skills, and the ability to assess a candidate's qualifications and cultural fit for the role.
Training and Development Specialist
Training and development specialists also work with the HR department. As one, you'll have to focus on enhancing employee skills and knowledge to improve performance and productivity. They assess training needs within the organization, design and develop training programs, and deliver engaging training sessions.
These programs can cover a wide range of topics, including onboarding, technical skills, leadership development, diversity and inclusion, and compliance training. Training and Development specialists also evaluate the effectiveness of training initiatives, gathering feedback and making improvements as needed.
As a training and development specialist, you need to stay updated on industry trends and best practices to ensure training programs align with organizational goals and employee development needs.
Human Resources Manager
Once you've gotten enough experience and qualifications, you can pursue a career as an HR manager. In this role, you'll be overseeing the entire function of the human resource management department of an organization or managing a particular human resources department.
Human resources managers plan, develop, and implement HR strategies that align with your organization's objectives and support its overall success. You'll also get the chance to lead a team of HR professionals and provide guidance and support in the different areas of human resources.
One of the critical tasks of being a manager is that you'll have to collaborate with top management to drive organizational change, foster a positive work culture, ensure employee satisfaction, and supervise the HR department as it does its job of staying compliant with employment laws and regulations. Some skills you'll need to develop include strategic thinking, leadership skills, and managing complex HR initiatives.
After working for several years in an HR manager position, you can apply for a higher position, which is that of chief human resources officer.
Excited to become a human resources manager? Check out this video on how you can get a human resource management degree in 6 MONTHS!
Job Outlook for Graduates with a Degree in Human Resources

According to the Bureau of Labor Statistics, the job outlook for graduates with this degree is quite good. On the BLS site, the job outlook for this field is 8%, which is faster than the average.
Here's a screenshot of the information:
Average Salary for Human Resources Graduates

After graduating with this degree, you can expect to earn a decent salary. For entry-level jobs, you can expect an annual salary of around $37,000, but for mid-level jobs, the salary would be around $60,000. However, for senior positions, you can expect a salary of around $90,000 per year.
Here's a screenshot of the salary range from Glassdoor:
Job Satisfaction of Human Resources Graduates

I went to CareerExplorer to find out how satisfied human resources managers are with their jobs. Here are some screenshots of what I got:
According to CareerExplorer, human resources managers found their jobs meaningful, but there were around 44% who rated their jobs lower than 3 stars. For salary, most of the respondents gave a rating of 3 to 4 stars.
Real World Examples: How do Human Resources Graduates Fare in the Real World?
To give you more information about the real-world examples of HR, I got information from Reddit. Here are some topics that talk about this field
What is the real purpose of Human Resources ?
The OP for this thread wanted to know the real purpose of a human resources. Here's what Redditors have to say:
Is human resources a good major?
In another thread, the OP asked whether this was a good major or not. Check out the comments here:
Human Resources, or Marketing?
Another Redditor was asking his fellow Redditors for opinions about getting an HR or marketing degree. Here are their answers:
I am 34 years old, and I was just promoted to Director of Human Resources
Aside from getting more information about this field, I also found a thread where a Redditor shared his experience being promoted to Director of HR. Here's the thread about it:
Is human resources becoming the worst job?
Lastly, I also saw a thread where the original poster asked if this field was becoming the worst job. Check out the thread here:
Is a Human Resource Degree for You?
Are you sure that you align with a human resources degree? Here are some factors to consider to determine whether you're fit for the degree:
| | | |
| --- | --- | --- |
| | YES | NO |
| INTEREST: Do you have a genuine interest in human resources? | | |
| JOB PROSPECTS: Are there good job opportunities in the field of HR? | | |
| REQUIRED SKILLS: Do you possess the necessary skills to become a human resource specialist? | | |
| CURRICULUM: Is the human resource curriculum something that you would like to pursue? | | |
| COST: Will the cost of pursuing a human resource degree fit within your budget? | | |
| TIME COMMITMENT: Are you willing to commit the required amount of time to complete a human resource degree program? | | |
| PREREQUISITES: Have you completed the prerequisite courses necessary for the human resource program? | | |
| ACCREDITATION: Is the human resource program accredited by the relevant authorities? | | |
| FACULTY: Do you believe the quality of the faculty teaching the human resource program is satisfactory? | | |
| CAREER GOALS: Does obtaining a human resources degree align with your long-term career goals? | | |
Choosing the Best School for your Human Resources Degree Education
When choosing a school for your bachelor's degree in human resources, there are some factors you need to consider. This includes curriculum, accreditation, and faculty quality. You need to look for a school that can offer hands-on learning opportunities using medical equipment and access to internships with their degree programs.
Curriculum
Knowing the curriculum of the HR program before enrolling is important. This allows you to know what subjects you'll be able to take and which specializations are available for you.
In addition, it also helps you to carefully tailor the course you're taking, which means you'll get to pick the subjects that perfectly align with your interests.
Most schools display their curriculum for an HR program online. So, you might want to check out the site to learn more.
Accreditation
Another factor to consider is the accreditation of the school you're going to. You'd want to pick schools with accreditation from reputable organizations. This means you're getting into a school that has passed the rigorous requirements of accrediting organizations.
Faculty Quality
In addition, you also need to check out the faculty's quality. A strong faculty would be a team of HR specialists with broad knowledge of its concepts. You'd also want to check out the credentials of the faculty to ensure that they really know what they're teaching.
Cost of Education
The cost of education is another crucial factor that will affect your decision. If the school or university offers expensive courses but their faculty quality, accreditation, and curriculum are not up to your standards, then you should immediately cross that school off your list.
When deciding which school to pick, always ensure that the cost aligns with the curriculum offered, current accreditations, and faculty quality. This is to ensure that you get what you paid for.
Pros and Cons of a Degree in HR
Pros:
Diverse Career Opportunities.
Impactful Role in Organizational Success.
In-demand Field.
Opportunity for Professional Growth.
Broad HR Skill Set.
Potential for Competitive Salary.
Cons:
Highly Competitive Job Market.
Emotional and Challenging Employee Relations.
Continuous Learning and Adaptation to Changing HR Practices.
Balancing Legal Compliance with Organizational Objectives.
Handling Sensitive and Confidential Employee Information.
Potential for High Workload and Stress in the HR Department.
FAQs About the Human Resources Degree
What degree is best for an HR job?
People who want to become human resources managers or specialists should get a degree in HR or a related field such as business administration,psychology, or industrial/organizational psychology, which is often considered beneficial for HR job roles. If you take any of these degrees, you'll be working in HR departments.
What is a bachelor's degree in human resources?
A bachelor's degree in human resources is an undergraduate program that provides students with a comprehensive understanding of HR principles, practices, and strategies. It covers topics such as recruitment, employee relations, compensation, training and development, labor laws, organizational behavior, and HR strategy.
What topics fall under the human resources program?
The topics covered in a human resources program typically include recruitment and selection, employee training and development, performance management, compensation and benefits, labor relations, HR law and regulations, organizational behavior, strategic HR management, diversity and inclusion, and HR analytics. All of these topics are relevant when you plan on working in HR departments.
What careers are in human resources?
There are various careers in the field of human resources, including HR generalist, recruiter, training and development specialist, compensation and benefits analyst, employee relations manager, HR consultant, HR analyst, and labor relations specialist, among others.
After working in these careers, most people try to apply for higher roles, like human resources managers. If you get into this career, you'll probably supervise HR departments in an organization.
Does HR have a board exam?
While certifications are available in the field of human resources, such as the Professional in Human Resources (PHR) or Senior Certified Professional in Human Resources (SPHR) offered by HR certifying organizations, there is no specific board exam required to work in HR. Human resources managers often take these certifications to improve their skills in human resources management.
Final Verdict
The job of human resources managers is challenging since they deal with a dynamic world of people and organizations while ensuring that all functions of HR departments are in check. However, if you think that your skills and abilities, as well as your interests, align with what a career in human resources entails, taking up this degree will be worth it. To help you out, here is a summary of the major aspects of the degree:
Salary | Score: 7.5/10
The salary range for human resources managers or specialists is between $37,000 and $90,000 per year. The $37,000 salary is usually for entry-level jobs, while the $90,000 yearly salary is for senior positions. However, you need to note that there are other positions that exceed this range. With these in mind, I gave this degree a score of 7.5 out of 10.
Satisfaction | Score: 8.5/10
From the ratings of human resources managers in Career Explorer, I am giving this degree a score of 8.5 out of 10. The main reason is that the majority of the participants on that platform rated this degree lower than 4 stars.
Demand | Score: 6.5/10
Since the demand for this degree is 8% faster than the average, I am giving it a score of 6.5 out of 10. According to the BLS, this growth is expected to occur from 2021 to 2031.
X-Factor | Score: 6/10
The x-factor for human resource degree graduates is that they have the ability to bridge the gap between people and organizational success. Aside from having technical skills, HR graduates also have an innate understanding of the human element in an organization's workforce. Lastly, they have the ability to navigate complex interpersonal dynamics. These are the reasons why I gave it a score of 6 out of 10.
Final Score for a Human Resources Degree | Score: 7.125/10
All in all, the degree in human resources scores fairly in salary range, job outlook, and job satisfaction, meaning it is an excellent degree program to take up. Plus points would be given if you're really interested in this field and you love managing people.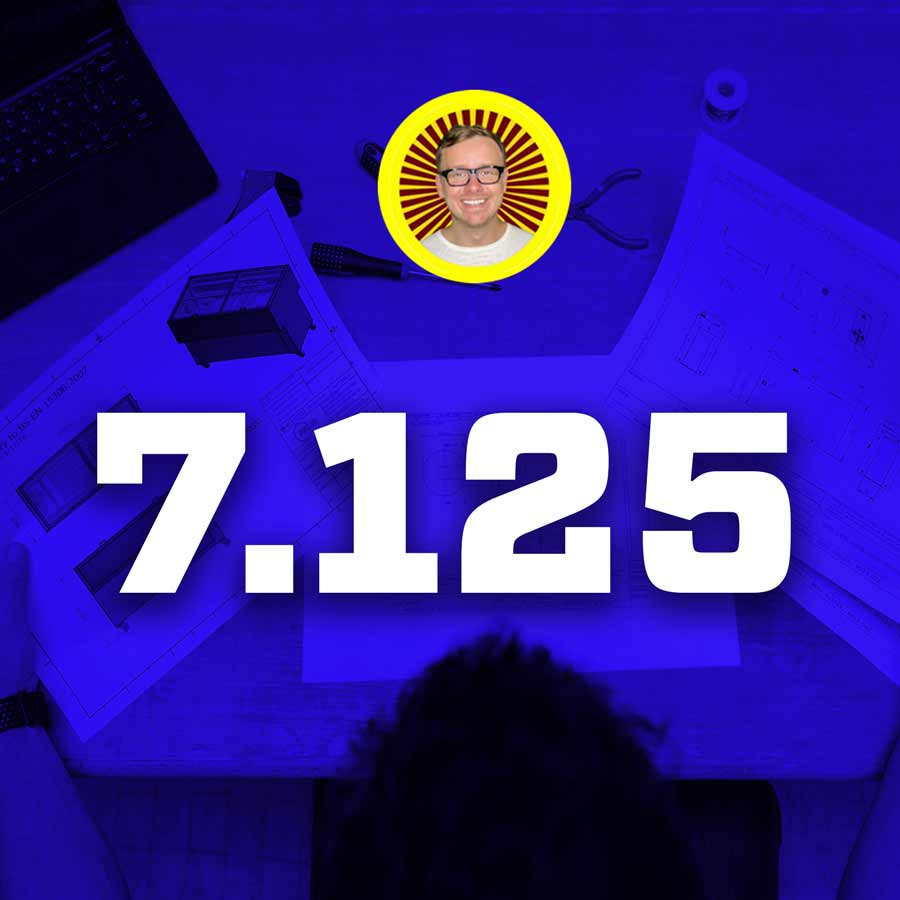 Alternatives to an HR Degree
If you're still considering other courses that are similar to this degree, here is a list of programs you can check out:

Organizational Psychology
Business Management
Organizational Development
Employment Law
Training and Development
Human Capital Management