Is A Business Administration Degree A Good Idea?
In this era of rapid transformation and unprecedented opportunities, the role of business administration has never been more vital. This field holds the key to unlocking innovation, driving growth, and reshaping the very fabric of the corporate world.
Let's explore the power, influence, and potential of this bachelor's degree in business administration in altering the course of industries, igniting entrepreneurial spirit, and propelling organizations towards uncharted horizons of success.
In this comprehensive guide, we will answer what business administration is, its concepts, career prospects, real-world examples, and everything in between.
What is Business Administration?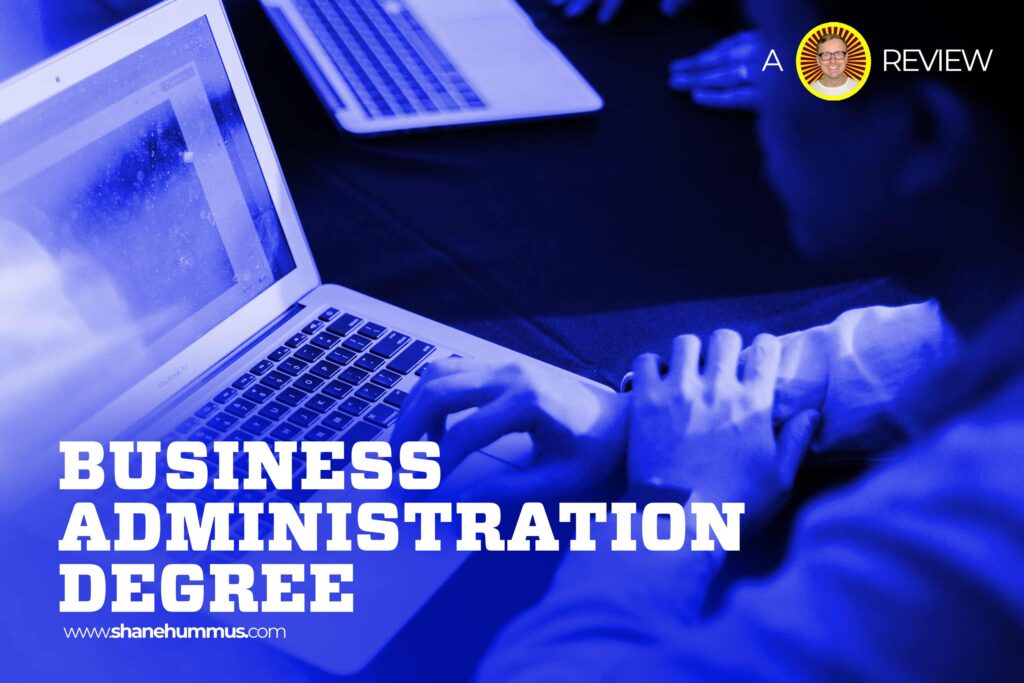 Business administration is a field similar to entrepreneurship, but it focuses more on managing a business and coordinating all the functions within it. It is a multidisciplinary field that studies principles, theories, and practices to effectively manage, optimize, and lead enterprises.
This degree provides students with a comprehensive understanding of the different aspects of business operations. Aspects may include finance, marketing, human resources, strategic planning, and organizational behavior.
This field encourages students to develop skills like problem-solving, critical thinking, and decision-making. Having these skills allows graduates to navigate the complexities of the corporate world and make a remarkable dent.
The primary goal of a bachelor's degree in this field is to teach students how business management works and how to efficiently allocate resources, implement policies, analyze statistical and market data, and foster a productive working environment. There are other things that a student learns, but these are the most important ones.
Career Path for Business Administration Graduates
As a business administration graduate, you can pursue a wide range of career paths across various industries and sectors. Here are the most common paths for business administration graduates:
Business Analyst
As a business analyst, your primary task is to study every aspect of an organization and identify inefficiencies or areas for improvement. After your analysis, you will recommend solutions and choices that the organization can make to improve its efficiency and productivity.
If you choose this path, it is important that you know how to gather and interpret data and conduct market research so you can recommend effective measures. On this path, you'll be able to work with stakeholders to understand what the business needs. You'll work with all departments to ensure that operations, productivity, and strategies for business growth are flawless.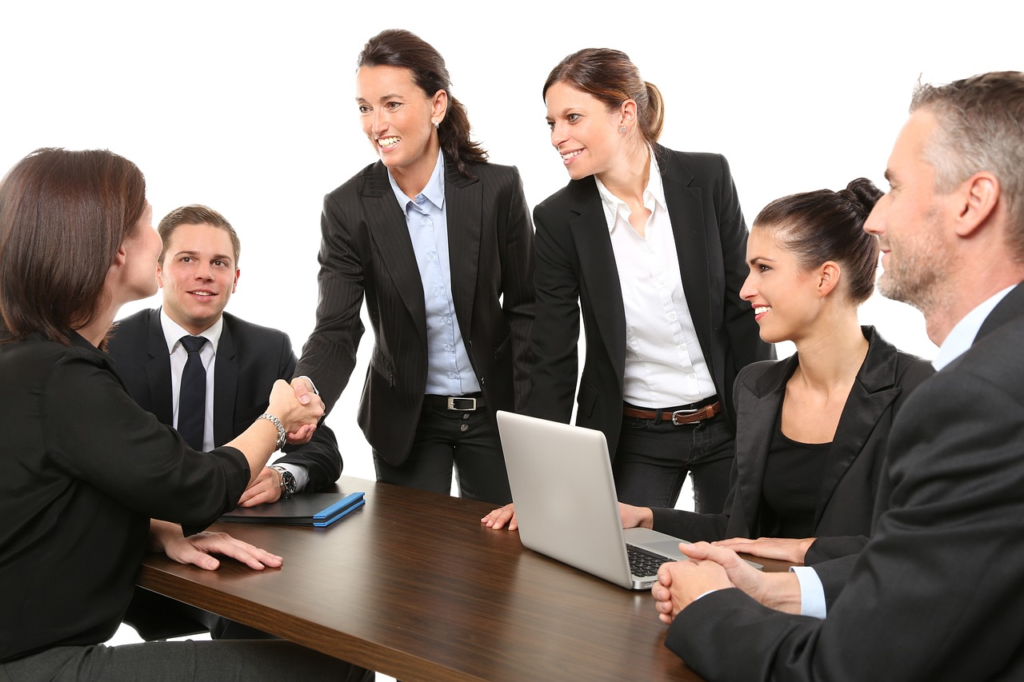 Marketing Manager
When you choose this path, you should be ready to develop and execute marketing strategies to promote the products or services of a company. You should also generate customer interest so that more people will organically come to your company.
Marketing managers conduct market research and identify the right target audiences and consumer trends. Once these two are done, you will create a marketing campaign across various channels, manage advertising and promotional activities, and measure the metrics of these campaigns to know their effectiveness.
As a marketing manager, you need to have strong analytical and creative skills to build a brand and develop impactful campaigns. Your primary goal as a marketing manager is to enhance brand awareness and drive sales for your client's business.
Operations Manager
Once you've graduated with a bachelor's degree in business management and administration, you'll have all the skills needed to become an effective operations manager. As an operations manager, your main task would be to supervise the day-to-day operations of a business to ensure that everything falls into place.
You would be focusing on optimizing processes, managing resources, and improving productivity. On this path, you'll have to coordinate with different departments like production, supply chain, and logistics. Constant communication with these teams is important since it will allow you to deliver products and services on time.
Aside from the mentioned tasks, you will also need to analyze operational data, implement quality control measures, and identify opportunities for a business to reduce its costs and improve its existing processes.
Supply Chain Manager
Another career you can pursue is being a supply chain manager. As a supply chain manager, you'll be responsible for the movement of goods and services from suppliers to customers. You'll be tasked with overseeing the supply chain process, including procurement, logistics, inventory management, and the distribution of goods.
If you pick this path, you will need to constantly collaborate with suppliers, negotiate contracts, optimize transportation routes, and monitor inventory levels. Doing so allows you to ensure the efficiency of supply chain operations. The role of supply chain managers is crucial since you need to ensure the timely delivery of goods and services, their cost-effectiveness, and customer satisfaction.
There are other paths for you if you've finished business administration programs, like human resources, market analysis, business law specialists, and managing your own business.
Job Outlook After Completing a Business Administration Degree

There isn't an exact number for the business management and administration field. However, according to the Bureau of Labor Statistics, business and financial occupations are projected to grow by around 7% from 2021 to 2031. This is as fast as the average growth for all occupations. With this increase, about 715,100 new jobs will be created over the decade.

Average Salary of Business Administration Graduates

Business administration graduates can expect an average salary of around $56,000 per year. For entry-level jobs, the salary can be as low as $35,000 per year. But for senior positions, a salary bump to around $90,000 is possible.
Here is a screenshot from Glassdoor: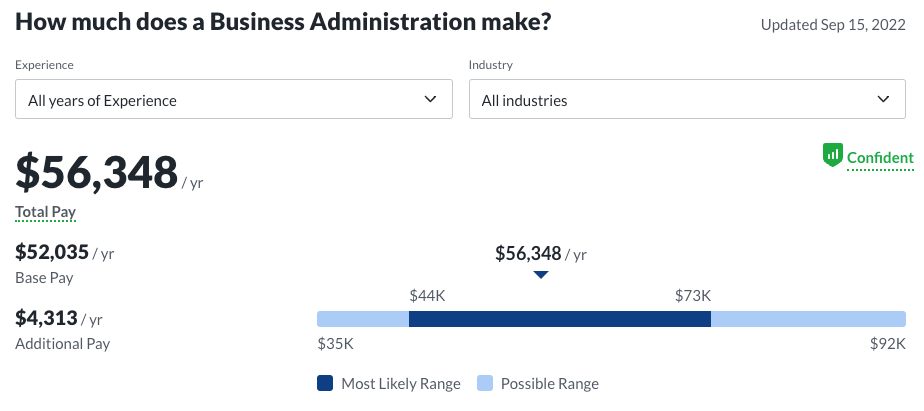 Job Satisfaction of Business Administration Graduates

According to Glassdoor, a leading job-hunting site, the work-life balance for graduates is 3.7 out of 5 stars. This means that most people with a bachelor's degree in business administration are quite happy with their jobs.
Here's a screenshot from Glassdoor:

How Do Business Administration Graduates Fare in the Real World?
If you want to know more about how business administration graduates fare in the real world, I've taken a look at some threads on Reddit to help you learn more about this degree.
Business administration
In a thread where people talked about business administration, here's what stood out:
Salary Perspective
There was one Redditor who wanted to know what business administration program graduates are doing now and what their salaries are. Here are the interesting replies:
Is $100K+ realistic with a Bachelor's in Business Administration?
Another Redditor wanted to know whether $100,000 or more is a realistic salary for graduates with a business administration degree. Here's the thread:
What realistic types of jobs could I get with a B.S. In Business Administration?
In another thread, a Redditor wanted to know the realistic jobs for a degree in this field. Here's what Redditors think about this question:
Is a Masters of Business Administration worth it?
If you're looking for something about a master's degree in this field, here are the best advice from this thread:
Is a Business Administration Degree for You?
If you're still undecided on whether you'd want to take up this degree, here's a checklist to help you reach a decision:
| | | |
| --- | --- | --- |
| | YES | NO |
| INTEREST: Do you have a genuine interest in a business administration degree program? | | |
| JOB PROSPECTS: Are there good job opportunities in this field? | | |
| REQUIRED SKILLS: Do you possess the necessary skills to become successful in a business management degree? | | |
| CURRICULUM: Is the curriculum something that you would like to pursue? | | |
| COST: Will the cost of pursuing this degree fit within your budget? | | |
| TIME COMMITMENT: Are you willing to commit the required amount of time to complete this program? | | |
| PREREQUISITES: Have you completed the prerequisite courses necessary for business administration programs? | | |
| ACCREDITATION: Is this program accredited by the relevant authorities? | | |
| FACULTY: Do you believe the quality of the faculty teaching this program is satisfactory? | | |
| CAREER GOALS: Does obtaining a degree in this field align with your long-term career goals? | | |
Choosing the Best School for Your Business Administration Education
When choosing a school for your bachelor's degree in business administration, there are some factors you need to consider. This includes curriculum, accreditation, and faculty quality. You need to look for a school that can offer hands-on learning opportunities and access to internships with their degree programs.
If you're into studying at home, you must consider business schools that offer their business administration degree online. There are a lot of schools that offer business administration programs, so be sure to check carefully when picking.
Curriculum
Knowing the curriculum of the business administration degree before enrolling is important. This allows you to know what subjects you'll be able to take and which specializations are available for you.
In addition, it also helps you to carefully tailor the course you're taking, which means you'll get to pick the subjects that perfectly align with your interests.
Most business schools display their curriculum for a business administration degree online. So, you might want to check out the site to learn more.
Accreditation
Another factor to consider is the accreditation of the school you're going to. You'd want to pick schools with accreditation from reputable organizations. This means you're getting into a school that has passed the rigorous requirements of accrediting organizations.
Faculty Quality
In addition, you also need to check out the faculty's quality. A strong faculty would be a team of business specialists with broad knowledge of business concepts. You'd also want to check out the credentials of the faculty to ensure that they really know what they're teaching.
Cost of Education
The cost of education is another crucial factor that will affect your decision. If the business schools on your list offer expensive courses but their faculty quality, accreditation, and curriculum are not up to your standards, then you should immediately cross those schools off your list.
When deciding which school to pick, always ensure that the cost aligns with the curriculum offered, current accreditations, and faculty quality. This is to ensure that you get what you paid for.
Pros and Cons of Bachelors's Degree in Business Administration
Pros:
Versatility in career options
Strong foundation in business principles
Development of leadership and management skills
Networking opportunities
Potential for higher earning potential
You can get an online business administration degree.
Cons:
Competitive job market
Need for continuous learning and adaptation
Limited specialization without further education
Demand for work experience alongside degree
Potential for graduates to face entry-level positions initially
Want to get a business administration degree in 6 months? Check out this video: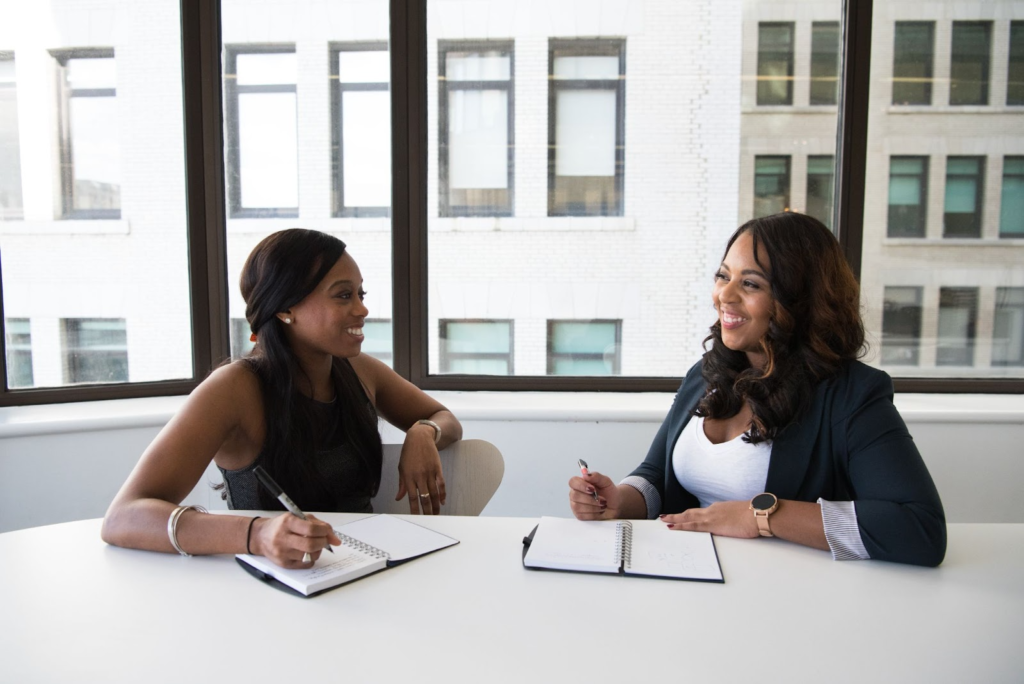 FAQs About Business Administration Degrees
Is BSBA difficult?
The difficulty level of a Bachelor of Science in Business Administration (BSBA) program can vary depending on individual strengths, study habits, and personal circumstances. While some aspects of the program may challenge students, such as complex business concepts and critical thinking requirements, they are generally considered manageable with dedication and consistent effort.

If you think that studying it at a university is too hard, there are schools that offer an online business administration degree. So you might want to consider them.
Does BSBA have math?
Yes, BSBA programs typically include courses in mathematics. These courses aim to provide students with a foundational understanding of mathematical concepts and their application in business contexts. Math courses in a BSBA program often cover topics such as algebra, statistics, financial mathematics, and quantitative analysis.
What are the subjects of business administration degrees?
The subjects covered in a bachelor's degree in business administration program may vary slightly depending on the university and program curriculum. However, business administration covers subjects that include:
Business Management
Accounting and Financial Management
Marketing Principles and Strategies
Business Law and Ethics
Organizational Behavior
Economics (Microeconomics and Macroeconomics)
Business Communication and Presentation Skills
These subjects provide students with a comprehensive understanding of various business functions, principles, and practices, preparing them for careers in diverse areas of business administration.
Final Verdict
If you're really interested in building a business, overseeing it, and improving every aspect of it, then pursuing a business administration degree is great. The industry has an excellent outlook, the salary is great, and the job satisfaction of business degree graduates is okay.
Salary | Score: 8.5/10
The median salary for business administration degree graduates is around $60,000 per year. The lowest recorded salary is around $35,000, and the salary for senior positions can hike up to as much as $92,000. So, I gave this degree a score of 8.5 out of 10.
Satisfaction Score: 7/10
A lot of business management degree graduates are saying that they have excellent work/life balance. The score on Glassdoor for work/life balance is 3.7 out of 5 stars, so I gave it a score of 7 out of 10.
Demand Score: 7.5/10
According to the Bureau of Labor Statistics, employment in business and financial occupations is projected to grow by about 7% over the next few years. So, I gave it a score of 7.5.
X-Factor Score: 8/10
The X-factor for business administration degree program graduates is that they have a unique blend of skills, like leadership skills, adaptability, strong communication abilities, analytical thinking, and an entrepreneurial mindset. These qualities set them apart and contribute to their success in the dynamic business landscape.
Final Score for a Business Administration Degree | Score: 7.75
Overall, the degree scores adequately in job outlook, salary, and job satisfaction, which means taking it is an excellent choice if you really like to manage businesses.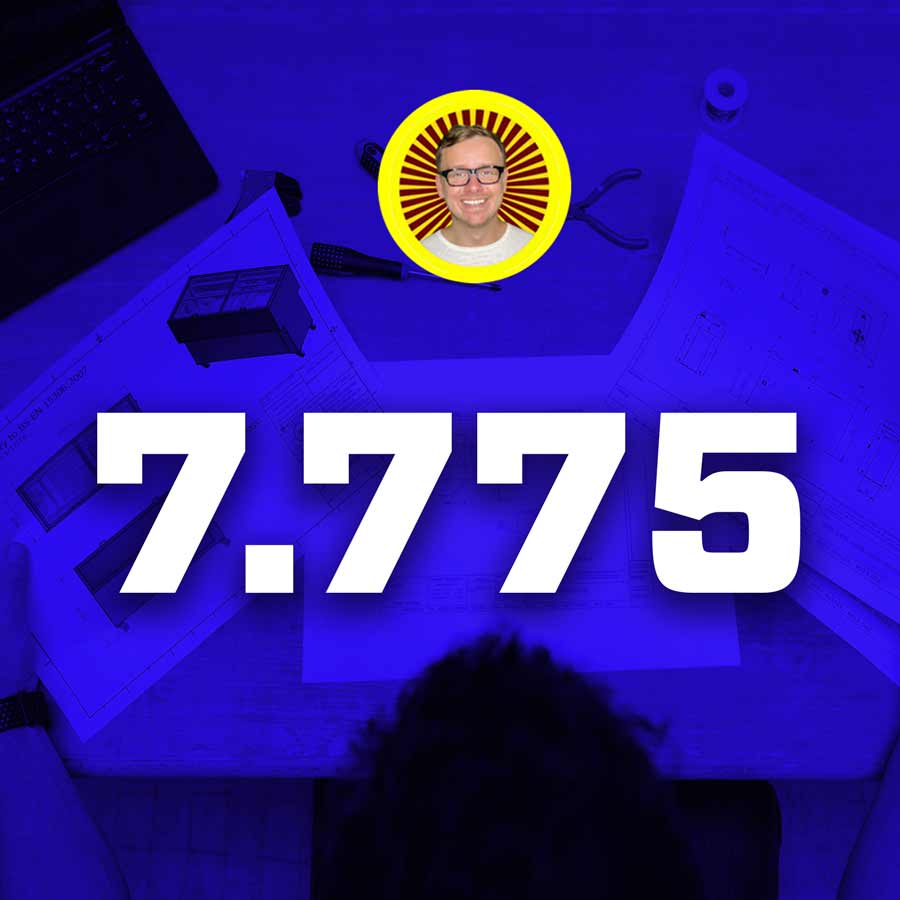 Final Score for a Business Administration Degree: 7.75/10
Overall, the degree scores adequately in job outlook, salary, and job satisfaction, which means taking it is an excellent choice if you really like to manage businesses.
Alternatives to a Business Administration Degree
By exploring alternatives to this degree program, individuals can consider different educational paths and career options that align with their interests and goals.
Here are some degrees that are great alternatives to a business administration degree:
Business Law
Human Resources Management
Entrepreneurship
Accounting
Supply Chain Management
Hospitality Management
Operations Management
You can also watch my video about business degrees ranked!