What Is a Marketing Degree and Will It Be a Wise Investment?
Have you ever scrolled through your social media feed and found yourself suddenly craving a new pair of sneakers or a delicious-looking meal? That's no coincidence—it's the result of carefully crafted marketing strategies.
Marketing professionals now use targeted ads or influencer partnerships to catch the attention of web users and persuade them to "convert" or make a purchase. A strategist will often use the internet, but there are other platforms, like billboards, TV commercials, and product packaging, to catch a customer's attention.
You might be wondering. How does one learn the ins and outs of marketing and the strategies that fall within it? The most common way to learn these is to get a degree in marketing. Join me in discovering the secrets to making people buy an irresistible snack or click on one of your enticing ads, what career paths for graduates with marketing degrees are available, and other facts about finishing a degree in marketing.
What is a Marketing Degree?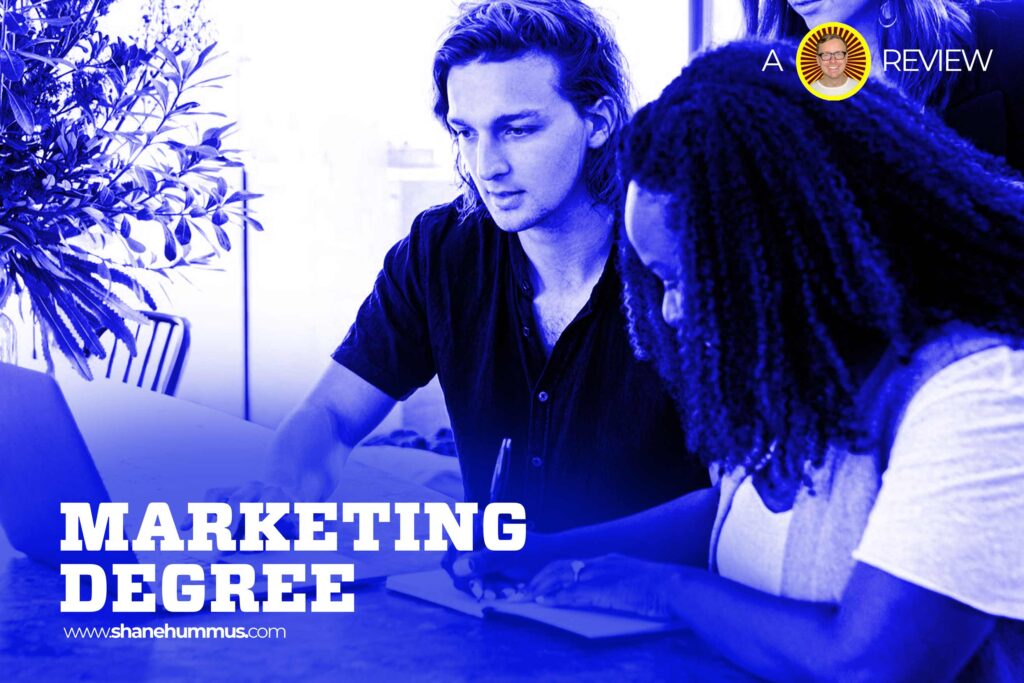 Marketing is all about getting noticed. From the eye-catching posters you see, while walking down the subway to the viral campaigns that fill your social media feed, marketing is the art of getting your viewers' attention and turning them into paying customers or subscribers.
A marketing degree is an undergraduate degree program that teaches students marketing principles like how to effectively promote a new product, build a brand, connect with their customers, and more. Pursuing a marketing degree may sound easy, but getting all the skills and knowledge about this dynamic and exciting field isn't a walk in the park.
If you want to succeed in this degree, you need to fully understand topics such as marketing strategy, digital marketing, consumer behavior, market research, branding, and advertising. Plus, you'd need to learn marketing skills and have a genuine passion for creativity, communication, and building strategies.
Diving Deeper into Marketing
When you hear the word marketing, what you'll probably think about is selling a product. However, what you don't know is that a lot of things go into them. The process involves identifying, anticipating, and satisfying customer needs and wants. After that, the creation, promotion, and distribution of the products happen.
Professional marketers will research, analyze, and create communication strategies designed to reach the right target market and persuade them to use or purchase a service or product using marketing principles. The goal of marketing isn't just to sell products but to build a lasting customer relationship that will create value for both the customer and the company.
Marketing plays a vital role in all types of businesses since it helps them understand their target audience and build strategies designed to help them meet their needs and wants.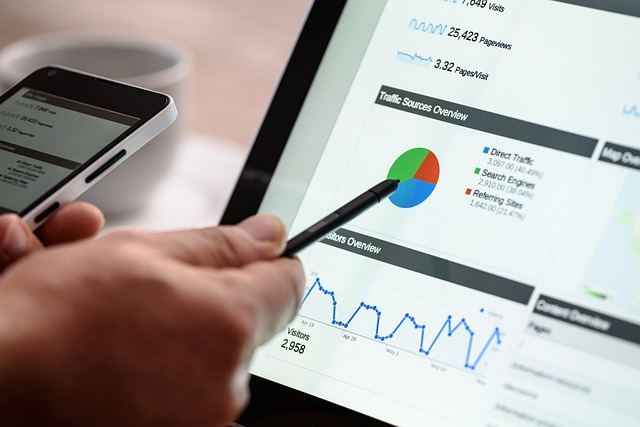 Things You Can Do with a Marketing Degree
There are different paths that a marketing degree graduate pursues. Here are the most common career paths for marketing professionals:
Marketing Manager
The most common path for marketing graduates is to become marketing managers. However, this path isn't easy to follow. Typically, marketing graduates would need a lot of experience and marketing skills to reach this level.
As a marketing manager, you will have to oversee all of the marketing initiatives within a company. Their primary role is to develop and execute marketing strategies to ensure that the company grows and increases profitability.
If you're up for this challenge, then you will need a good portfolio along with references. The specific duties of a marketing manager may include the following:
Conduct research and identify trends and opportunities
Develop marketing plans and strategies
Create and manage marketing budgets
Collaborate with other departments (sales, product development, customer service)
Manage and coordinate marketing campaigns
Analyze the effectiveness of traditional and digital marketing campaigns
Maintain brand consistency
Hire and manage marketing staff
Manage search engine optimization specialists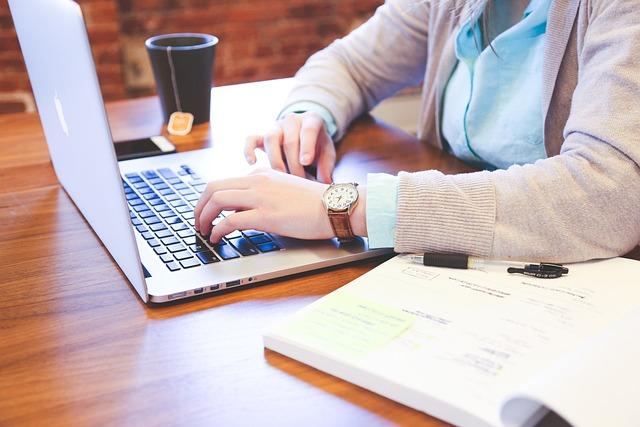 Market Research Analysts
Market research analysts are professionals who analyze market conditions and consumer behavior to identify potential opportunities and risks for a business. To effectively perform your duties, you must know how to properly do surveys, focus groups, and statistical analysis.
In addition, you must be knowledgeable about collecting and interpreting data that can help you identify consumer preferences, market trends, and competitors.
Some of the specific duties of a market research analyst may include the following:
Marketing management
Design and conduct research studies about consumer behavior and market trends
Analyze data from research
Develop reports and presentations
Monitor and analyze industry trends and competitor activity
Perform a SWOT analysis
Collaborate with other departments
Public Relations Specialist
If you're fond of communicating and connecting with your company's clients, then being a public relations specialist might just be a good fit for you. As a PR specialist, you will be responsible for managing the public image and reputation of the company you're working for.
As a public relations specialist, your primary goal is to build a positive relationship between your company, your clients, and the general public. In addition, you also need to create strategies that will allow you to maintain a favorable public image for your company.
Here are some of the duties of a PR specialist:
Develop and implement PR marketing campaigns
Write press releases, speeches, and other communication materials
Pitching stories and securing media coverage for clients
Respond to media inquiries and arrange interviews with clients
Monitor and analyze media coverage
Manage social media accounts and engage with followers
Plan and coordinate events to promote clients
Other Career Paths for Graduates with a Degree in Marketing
Here are some examples of career paths that are similar to those of marketing majors:
Digital Marketing Specialist
Marketing Research Specialist
Business Administration
Job Outlook for Marketing Degree Graduates

The Bureau of Labor Statistics reported that marketing careers for advertising, promotions, and marketing managers are expected to grow by about 10% over the next decade. This growth is faster than the average, so it's looking great if you're planning to take up a degree in marketing.

Average Salary of Graduates

For graduates with marketing degrees, you can expect an annual salary of around $50,000 if you're just starting out. However, if you're a more seasoned marketing specialist, you can earn as much as $102,000 per year. With this information, the average salary that a marketing graduate can earn for a mid-level job is around $66,000 per year.
Job Satisfaction of Marketing Managers

For job satisfaction, I chose the most common career path for graduates with marketing degrees, which is to become a marketing manager. According to Career Explorer, a leading job-hunting site, marketing executives or managers are quite satisfied with their salaries. Among 6229 managers for marketing jobs, around 13% rated their happiness 5 out of 5 stars.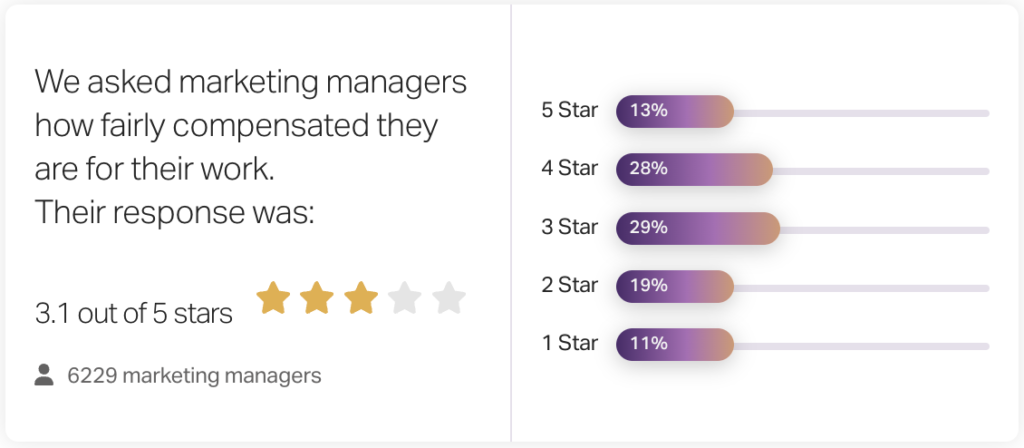 With regards to the meaningfulness of their job, the rating that the marketing managers gave was 2.7 out of 5 stars. This is quite below average.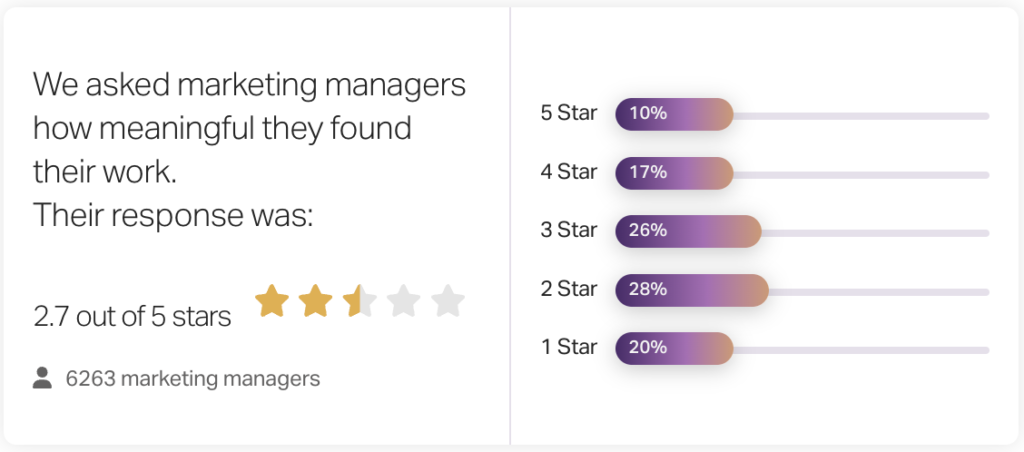 Real World Examples: How Do Marketing Graduates Fare in the Real World?
If you're thinking about how graduates fare in the real world, here are some statements from Reddit. I've searched for things that talk about the salaries and common questions for marketing managers, the most common career path for graduates.
Marketing Manager Salary – Fair/Insight?
Here's one thread that talked about the salary of marketing managers:
Here's another thread where a Redditor shared his opinion about the salary of a senior marketing manager in New York:
What do you care about most when you're hiring a marketing manager?
In another thread, a Redditor asked about the things that hiring managers look for when hiring a marketing manager. Here's one comment that stood out:
Is a Marketing Degree for You? (Factors to Consider)
Before pursuing a degree in marketing, it's important to consider whether it's the right choice for you. Some factors to consider include your interests, strengths, and career goals.
| | | |
| --- | --- | --- |
| | YES | NO |
| INTEREST: Do you have a genuine interest in marketing, marketing research, and other topics in marketing majors? | | |
| JOB PROSPECTS: Are there good job opportunities after finishing marketing programs? | | |
| REQUIRED SKILLS: Do you possess the necessary skills to accomplish major requirements and become a marketing specialist? | | |
| CURRICULUM: Is the marketing program curriculum of this degree something that you would like to pursue? | | |
| COST: Will the cost of pursuing this degree fit within your budget? | | |
| TIME COMMITMENT: Are you willing to commit the required amount of time to complete this program and all of its major requirements? | | |
| PREREQUISITES: Have you completed the prerequisite courses necessary for this program? | | |
| ACCREDITATION: Is the marketing department of program accredited by the relevant authorities? | | |
| FACULTY: Do you believe the quality of the faculty teaching this program is satisfactory? | | |
| CAREER GOALS: Does obtaining a degree in this field align with your long-term career goals? | | |
Choosing the Best Place to Study Marketing
When choosing a school for marketing majors, there are some factors you need to consider. This includes curriculum, accreditation, and faculty quality. You need to look for a school that can offer hands-on learning opportunities and access to internships.
Curriculum
Knowing the curriculum for the degree before enrolling is important. This allows you to know what subjects you'll be able to take and which specializations are available for you.
In addition, it also helps you carefully tailor the course you're taking, which means you'll get to pick the subjects that perfectly align with your interests.
Accreditation
Another factor to consider is the accreditation of the school you're going to. You'd want to pick schools with accreditation from reputable organizations. This means you're getting into a school that has passed the rigorous requirements of accrediting organizations.
Faculty Quality
In addition, you also need to check out the faculty's quality. A strong faculty would be a team of marketing specialists that have a broad knowledge of concepts in this field. You'd also want to check out the credentials of the faculty to ensure that they really know what they're teaching.
Cost of Education
The cost of education is another crucial factor that will affect your decision. If a university offers expensive courses but their faculty quality, accreditation, and curriculum are not up to your standards, then you should immediately cross that school off your list.
When deciding which school to pick, always ensure that the cost aligns with the curriculum offered, current accreditations, and faculty quality. This is to ensure that you get what you paid for.
Pros and Cons of Pursuing a Marketing Degree
Pros:
There are a lot of career paths you can take
The demand for marketing graduates is quite on the higher side
Pursuing a degree in marketing can cultivate creativity and innovation, and develop analytical skills
There are a lot of networking opportunities
Cons:
Highly competitive field
Rapidly evolving industry
Entry-level positions may have limited advancement opportunities
High-pressure work environment
Practical experience is often valued alongside a degree.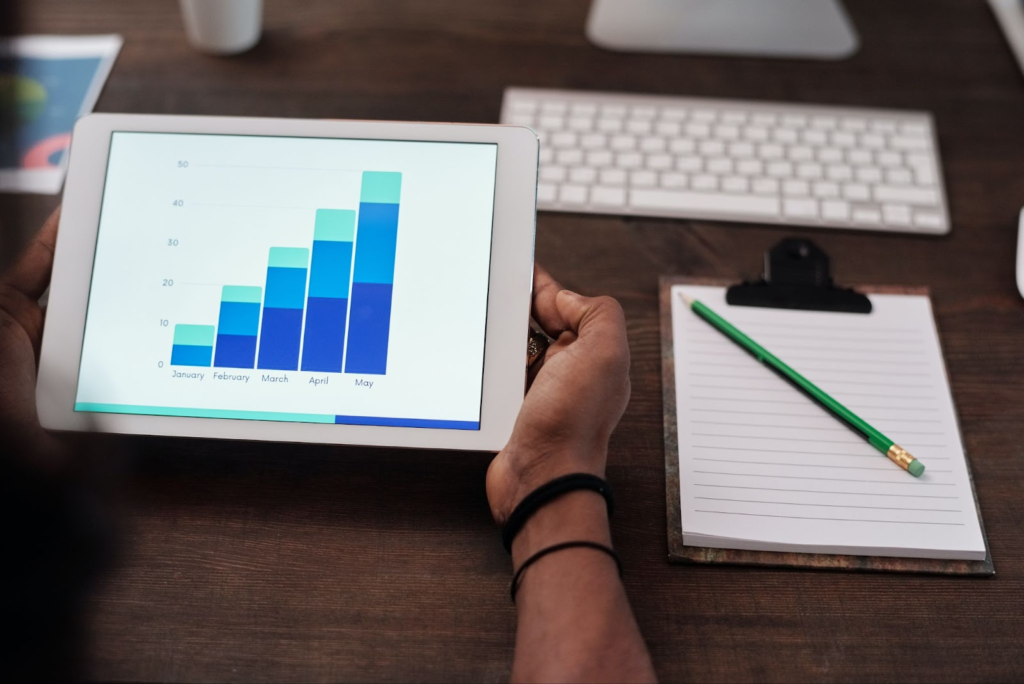 FAQs About the Marketing Degree
What degree is best for marketing?
If you want to pursue marketing, then you need to earn a bachelor's degree in marketing. A 4-year bachelor's degree program in marketing will typically teach you the fundamentals of the marketing industry and how businesses can use it.
What courses are in marketing?
The most common courses you will take for a marketing degree include the following:
Principles of Marketing
Market Research
Advertising and Promotion
Digital Marketing
Brand Management
Marketing Communications
Marketing Analytics
Strategic Marketing
International Marketing
Business Administration
Public Relations
Search Engine Optimization
Does marketing have math?
Yes! Marketing is a complex degree that involves math since you will need to deal with numbers in this course. In a marketing degree, you are required to have knowledge of math-related subjects like statistics.
What skills are needed for marketing?
Here are some of the skills you need to succeed in marketing:
Communication
Creativity and problem-solving
Attention to detail
Leadership
Adaptability
Final Verdict
If you're interested in pursuing a career in marketing, a marketing degree can be a great way to get started. With a wide variety of career paths, high earning potential, and opportunities for creativity and innovation, a marketing degree can open many doors.
However, it's important to carefully consider the pros and cons of a degree in marketing before making a decision and choosing a school and program that align with your career goals and interests. With the right education and skills, a career in marketing can be both fulfilling and lucrative.
Salary | Score: 8/10
The average salary for marketing managers in the United States marketing industry is around $70,000 per year, according to job-hunting sites. If you're applying for an entry-level job, you can expect a salary of around $50,000. So, I gave this degree a score of 8 out of 10.
Satisfaction | Score: 7.5/10
According to a Career Explorer survey, marketing professionals report average levels of job satisfaction, with the majority of respondents indicating that they don't find their work particularly meaningful and enjoyable. So the score we gave for this factor is 7.5 out of 10.
Demand | Score: 9/10
According to the Bureau of Labor Statistics, the job outlook for marketing managers is projected to grow 10% from 2021 to 2031, which is faster than the average for all occupations. So, I gave this degree a score of 9 out of 10.
X-Factor | Score: 8/10
One of the biggest advantages of pursuing a marketing degree is the wide variety of career paths available to graduates. From marketing management to marketing research to marketing strategy, there are many different areas of specialization within the degree of marketing.
Additionally, students with marketing degrees have the opportunity to be creative and innovative, as they are often responsible for developing and implementing marketing strategies that capture the attention of consumers. These are the main reasons why I gave it a score of 8 out of 10.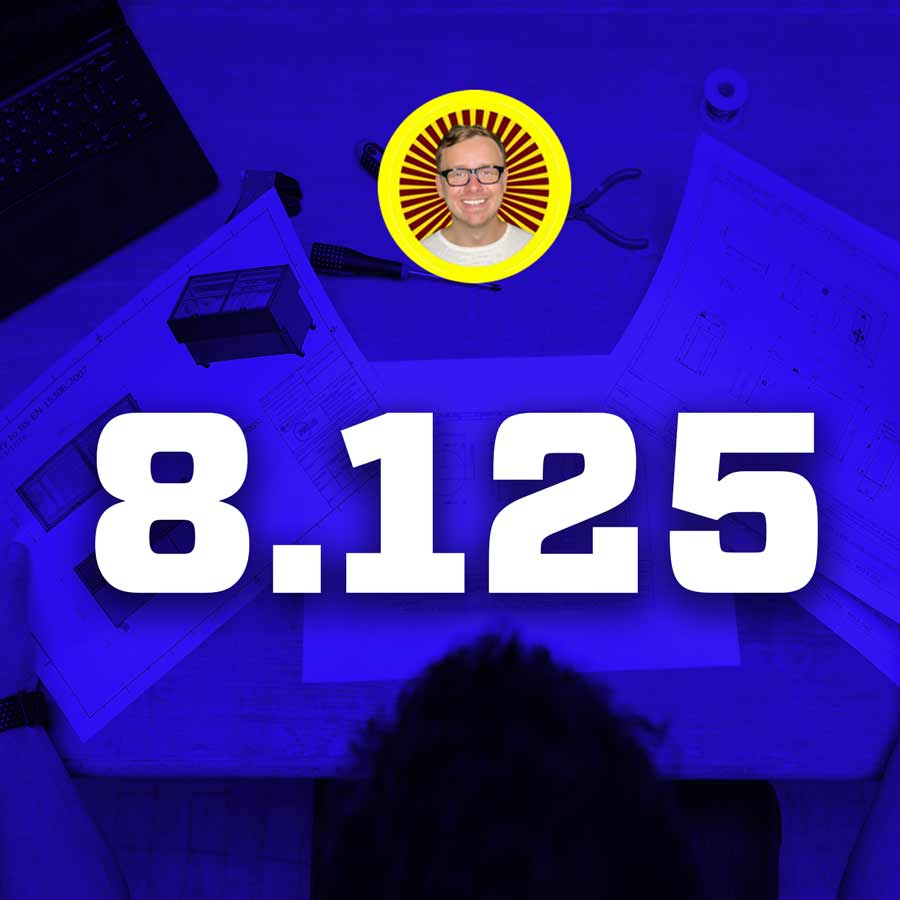 Final Score for Marketing Degree | Score: 8.125/10
Based on the job outlook, average salary, and job satisfaction of students with marketing degrees, I give the marketing programs a final score of 8 out of 10.
Alternatives to a Marketing Degree
If a degree in marketing isn't the right fit for you, there are many other degree programs that can prepare you for a career in related fields, such as:
Business Administration
Communications
Public Relations
Advertising
Market Research
Brand Management
Strategic Marketing
It's important to consider your interests and career goals when choosing a degree program, and to research the job outlook and earning potential of your chosen field.