Is Taking An Industrial Engineering Degree A Good Idea?
Have you ever wondered how processes in different settings like manufacturing plants, offices, or just plain businesses are improved for efficiency? A good foundation from an industrial engineering degree allows people to do so.
However, having this degree isn't as easy as it sounds. There are a lot of things you need to consider before you get into this degree. So, I have prepared an ultimate guide to help you decide whether this path is the right choice.
What is an Industrial Engineering Degree?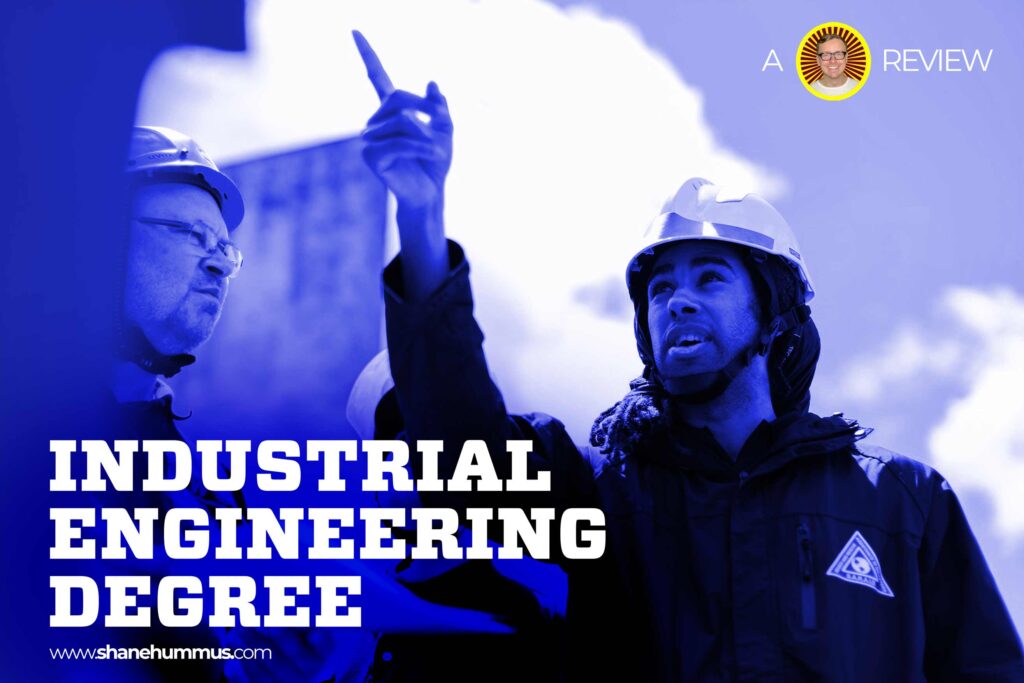 Industrial engineering is a branch of management engineering that focuses on optimizing processes, designing innovative solutions, and increasing the productivity of an organization. As an industrial engineer, you'd need to fully understand an organization to know which pain points to improve and what processes hinder its success.
When taking this course, a student will learn various concepts on designing and implementing efficient systems to make existing processes much more efficient without losing essential parts.
What makes this course interesting is that it touches on different fields like math, physics, engineering management, and business process management. Having these fields in a single degree isn't only for show. Including them in curriculums allows institutions to prepare students to improve their skills in analyzing and improving complex systems or situations.
Career Paths for Industrial Engineering Technology Degree Graduates
Finishing an industrial engineering technology degree is a considerable feat, but what comes after it? There are different career paths for an industrial engineering graduate, and knowing each helps fresh graduates make the right decision.
If you want a more specialized career, you can first pursue a master's degree. However, if you're not up for studying more, industrial engineers' most common career paths include manufacturing and process improvement engineers, process engineers, and supply chain analysts.
These careers allow graduates to enhance their skills in streamlining processes, reducing costs, and optimizing supply chains to achieve maximum efficiency in the manufacturing environment.
Process Improvement Engineer
From the name itself, process improvement engineers are responsible for identifying and implementing measures to improve an organization's processes while considering human factors. Their main target is to increase the efficiency and effectiveness of the current processes.
What's great about working as a process improvement engineer is that you can work not just on the production processes in a business but also on the operation processes and even the administrative processes that deal with human factors.
Process improvement engineers often use a combination of data analysis, process mapping, and lean concepts to identify weak areas to improve and then develop cost-effective solutions for every process. To determine whether the new changes produce the desired results, industrial engineers should collaborate with cross-functional teams to implement new solutions and closely monitor the outcomes.
Manufacturing and Production Engineer
Another common career path for industrial engineering technology degree graduates is being a manufacturing and production engineer. As one, you will be responsible for designing production lines, picking suitable equipment materials, and developing quality control procedures.
Among the primary tasks of this career is ensuring that everything in the manufacturing process is efficient, safe, and meets quality standards. Similar to process improvement engineers, people in this career also work with cross-functional teams to develop, implement, and monitor innovative processes.
In addition, manufacturing engineers also collaborate with suppliers to ensure that the sourced materials and components are of top quality.
Supply Chain Analyst
As a supply chain analyst, you will analyze and ensure that the flow of goods and services from suppliers to customers is efficient. If you plan on taking this career path, you have a good foundation in data analysis.
Aside from data analytics, you also need to have a broad knowledge of the modeling techniques used to identify opportunities that can be used to improve efficiency and effectiveness of a business's supply chain operations.
The primary responsibilities of a supply chain analyst are to ensure an effective supply chain where goods and services are delivered to customers without delays while maintaining reasonable costs and a high level of quality.
Is Industrial Engineering a Job for the Future? (Job Outlook)
Score: 9/10
The Bureau of Labor Statistics has projected that employment for industrial engineers will grow by 10% from 2021 to 2031. This job outlook is faster than the national average for most occupations. This is a result of the quick increase in demand for more effective systems and processes that businesses need to compete in the global market.

They also projected that there will be around 22,400 job openings for industrial engineers each year, on average, until 2031. Aside from the demand, another factor that increased this number is the need to replace workers who have decided to change career paths or exit the labor force.
Is Industrial Engineering a High-Paying Job? (Salary)
Score: 9/10
According to Indeed, industrial engineers can earn a competitive salary of around $82,000 per year. However, this changes depending on the state and type of industry you want to work in. There are industrial engineering jobs that pay as little as $58,617 per year for entry-level positions, but there are others that pay as much as $116,026.
Similar to other jobs, the potential for growth and advancement in this career is excellent. You just need to put in some effort to rise above the pool.



What is the Job Satisfaction for an Engineer? (Satisfaction)
Score: 8/10
In a study from the University of Chicago, people who worked as industrial engineers were happy. The job ranked 9th among other jobs, and they attributed it to the field's requirements and pay. Aside from satisfaction, the study also measured how happy industrial engineers are.
The study used factors like creativity, technical and scientific expertise, and helping others to determine the happiness or fulfillment of employees—all of which fall under industrial engineering occupations.
However, there are some industrial engineers who think that job satisfaction isn't that great. They feel pressured by the upper management to improve operations in a short time frame, which causes stress.
How Do Industrial Engineers Fare in the Real World?
To know more about how industrial engineers fare in the real world, I searched Reddit for topics that revolve around industrial engineering. Here's what I found:
Is engineering better than accounting?
Both degrees help a person enhance their math skills. However, engineering focuses more on science and technology courses, while accounting focuses on math programs.
One Redditor asked whether they should pursue industrial engineering or accounting. An IE grad commented, and here's the reply:
Is industrial engineering worth it?
In another post, a Redditor asked if industrial engineering is worth it. Here's an answer that might help you decide whether to take industrial engineering or not:
In line with this, another post talked about industrial engineers working in other fields. A Redditor gave his thoughts, and it talks more about how IE can be used in real life.
How much do industrial engineers make?
Now, if you're thinking about how much you can make in industrial engineering, here's a comment that discusses how much a person working as an industrial automation manager, engineer, or tech in the US makes:
Is Industrial Engineering for You? (Factors to Consider)
Deciding whether to take an industrial engineering degree might be a hard task. There are things you need to consider to know if this degree is in line with your current skills and abilities. Here's a checklist to help you come up with an informed decision:
| | | |
| --- | --- | --- |
| | YES | NO |
| INTEREST: Do you have a genuine interest in industrial engineering? | | |
| JOB PROSPECTS: Are there good job opportunities in the field of industrial engineering? | | |
| REQUIRED SKILLS: Do you possess the necessary skills to become an industrial engineer? | | |
| CURRICULUM: Is the industrial engineering curriculum something that you would like to pursue? | | |
| COST: Will the cost of pursuing an industrial engineering degree fit within your budget? | | |
| TIME COMMITMENT: Are you willing to commit the required amount of time to complete an industrial engineering degree program? | | |
| PREREQUISITES: Have you completed the prerequisite courses necessary for the industrial engineering program? | | |
| ACCREDITATION: Is the industrial engineering program accredited by the relevant authorities? | | |
| FACULTY: Do you believe the quality of the faculty teaching the industrial engineering program is satisfactory? | | |
| CAREER GOALS: Does obtaining an industrial engineering degree align with your long-term career goals? | | |
Choosing the Best Place to Study Industrial Engineering
When choosing a school for your industrial engineering degree, there are some factors you need to consider. This includes curriculum, accreditation, and faculty quality. You need to look for a school that can offer hands-on learning opportunities and access to internships.
Curriculum
Knowing the curriculum of the industrial engineering degree before enrolling is important. This allows you to know what subjects you'll be able to take, and which specializations are available for you.
Knowing the curriculum also helps you carefully tailor the course you're taking, which means you'll get to pick the subjects that perfectly align with your interests.
Accreditation
Another factor to consider is the accreditation of the school you're going to. You'd want to pick schools with accreditation from reputable organizations. This means you're getting into a school that has passed the rigorous requirements of accrediting organizations.
Faculty Quality
In addition, you also need to check out the faculty's quality. A strong faculty would be a team of industrial engineers that specialized in industrial engineering concepts. You'd also want to check out the credentials of the faculty to ensure that they really know what they're teaching.
Cost of Education
The cost of education is another crucial factor that will affect your decision. If a university offers expensive courses but their faculty quality, accreditation, and curriculum are not up to your standards, then you should immediately cross that school off your list.
When deciding which school to pick, always ensure that the cost aligns with the curriculum offered, current accreditations, and faculty quality. This is to ensure that you get what you paid for.
Pros and Cons of an Industrial Engineering Degree
In every course out there, there are certain pros and cons that come with it. Industrial engineering degrees are not exempt from this. Here are some of the pros and cons:
Pros
High job growth and demand in a competitive global market
Competitive salary and potential for growth and advancement
Opportunities for innovation and continuous learning
Versatile skill set applicable to a range of industries
Cons
Requires strong analytical and problem-solving skills
Rigorous coursework
It can involve long hours and high-pressure situations in the manufacturing industry
Low job flexibility
Here's a video that talks about the degree further:
FAQs About the Industrial Engineering Degree
Is industrial engineering in demand?
Industrial engineering is in demand. According to the Bureau of Labor Statistics, demand will even grow bigger in this decade. This means that getting an industrial engineering bachelor degree in this field is future-proof.
Will AI replace industrial engineers?
Even though a rise in automation is currently happening, the probability that industrial engineers will be replaced is low. This is because AI still can't consider external factors like workers' safety when streamlining a system compared to human industrial engineers.
Is industrial engineering a 4-year course?
This depends on the institution you're getting into. It takes at least four years to finish a bachelor's degree in industrial engineering. However, there are some education plans that take around 5 or 6 years to complete. Longer courses usually combine classroom study with practical work.
What kind of courses can I expect to take in an industrial engineering degree program?
Degree programs in this field typically cover topics such as operations research, quality control, and supply chain management, along with courses in math, physics, computer science, and business.
What skills do I need to be successful in an industrial engineering career?
Successful industrial engineers need strong critical thinking skills, problem-solving skills, attention to detail, a good foundation in operations research and engineering principles, along with excellent communication, teamwork, and writing skills.
What industries can I work in with an industrial engineering degree?
Industrial engineers work in a range of industries, including manufacturing, engineering services, healthcare, transportation, research and development firms, government agencies, quality assurance, business administration, and logistics.
With a graduate degree in industrial engineering, you can have management positions that deal with manufacturing processes with more complex equipment and project management positions.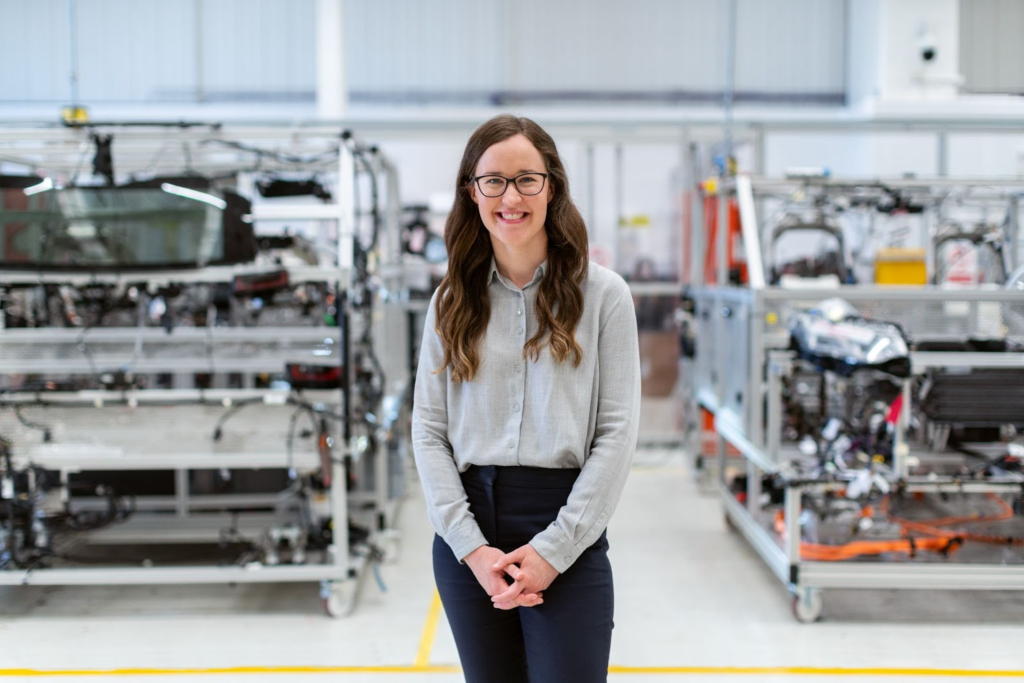 Final Verdict
Pursuing an industrial engineering technology degree is a practical and versatile choice, especially if you're interested in the operations of businesses or the manufacturing industry and how to improve performance and reduce waste. This industry has excellent job prospects, competitive salaries, and a lot of opportunities for innovation and continuous learning.
All in all, a degree in industrial engineering technology can lead to a rewarding and satisfying career. Here's a quick overview of everything we've talked about.
Salary: 9/10
With a median annual wage of around $82,000 per year, industrial engineering bachelor's degree graduates can expect a competitive salary with the potential for growth and advancement. If you pursue a master's degree, then the salary can be much higher.
Satisfaction: 8/10
In a study from the University of Chicago, industrial engineers rank 9th on the list of happiest people. Industrial engineers are quite satisfied with their career path.
Demand: 9/10
According to the Bureau of Labor Statistics, employment of industrial engineers is projected to grow 10% from 2021 to 2031. This means that this degree is future-proof.
X-Factor: 8.5/10
The versatile skill set and problem-solving abilities of graduates make them valuable assets in a range of industries.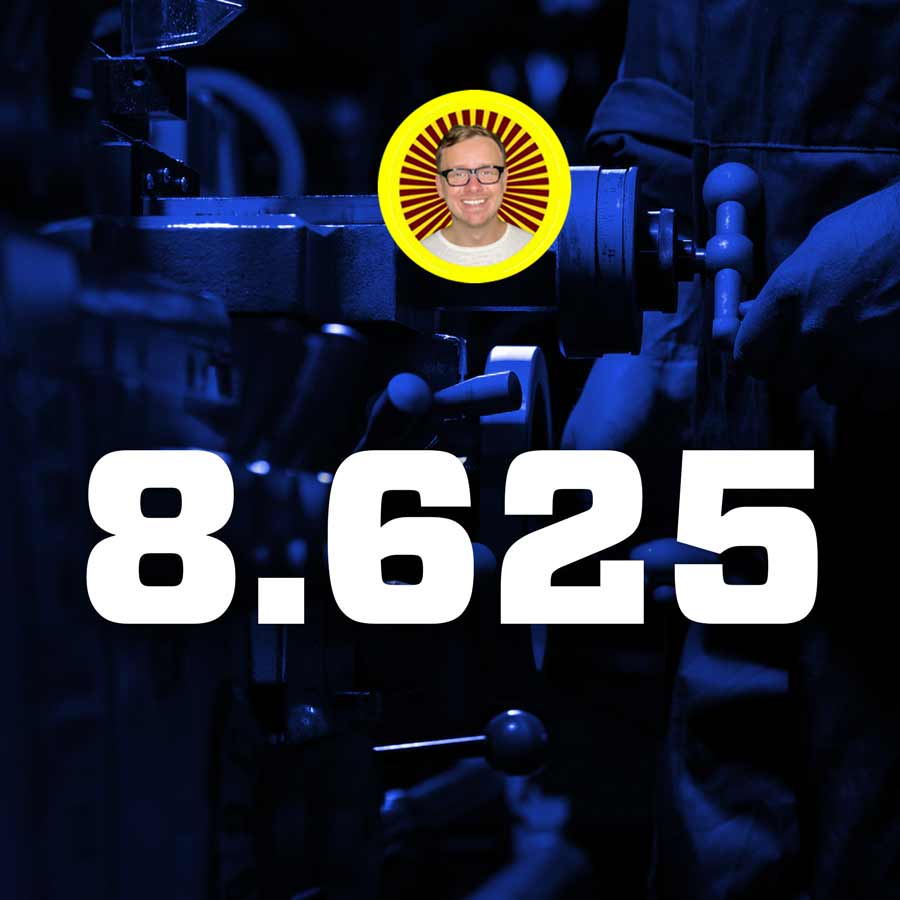 Final Score for Industrial Engineering Degree: Score: 8.625
Overall, a degree in this field scores highly in job growth, salary, and job satisfaction, making it an excellent choice for those interested in the manufacturing industry.
Alternatives to an Industrial Engineering Degree
Some alternative degree options that are closely related to the manufacturing industry include the following:
Materials Science and Engineering
Manufacturing Engineering
Construction Engineering
Each of these degrees offers a unique skill set and career path within the manufacturing industry. If you want other STEM degrees that you can take, here is a video about them: