What Is A Systems Engineering Degree?
There are a lot of complex systems around you, and have you ever thought about who designs them and ensures they function well? Systems engineering is a field that focuses on integrating small systems so they function as a whole.
System A goes here, then System B goes here, and System C goes over there. That's what system engineers do—just a mix-and-match kind of thing. We know it sounds and looks easy. But in order to be that good, you need to fully understand the concepts and principles of systems engineering.
Here's a quick overview of systems engineering degree so we can help you decide if this is the perfect degree for you.
What is Systems Engineering?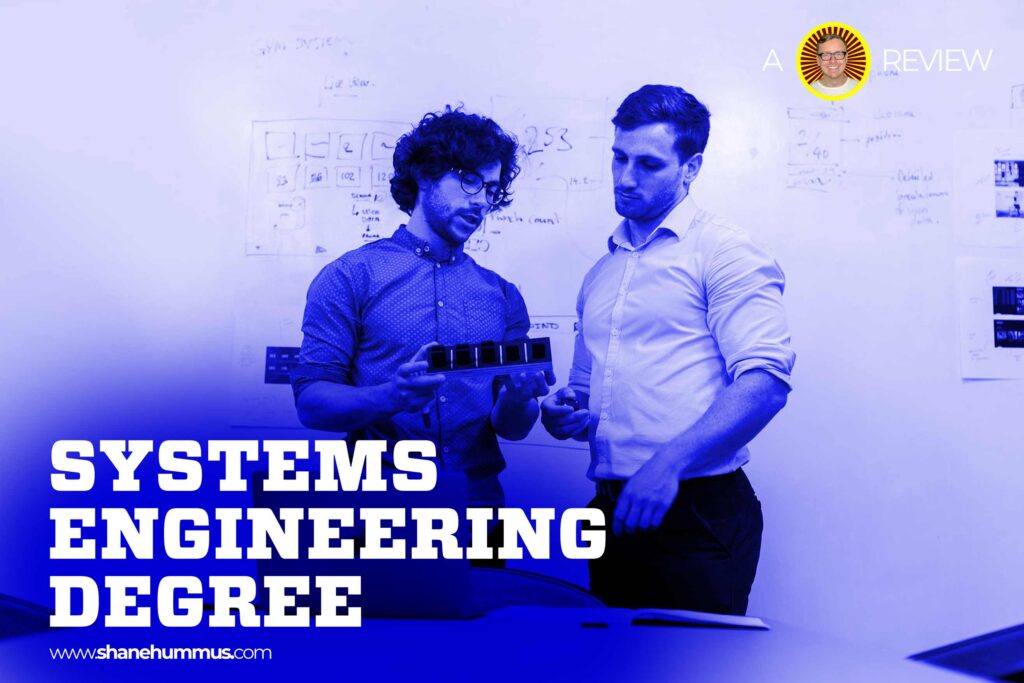 Systems engineering is the study of designing, analyzing, and managing complex systems so they function properly as one. In these modern times, systems are everywhere, and you interact with one daily. Systems include large-scale ones like transportation systems and small-scale ones like computer systems.
Every system is unique, so the approach for one system might not work with another. This is a challenge for systems engineers. They need to use a systems-thinking approach to integrate different microsystems, like mechanical, electrical, software, and information systems, so they function as one whole system and satisfy the requirements of the end users.
However, a system engineer's job doesn't end here. They also need to create a strategic plan that will allow them to optimize the performance of the system and ensure its safety and reliability, all while minimizing costs for maximum efficiency. In addition, environmental impact and social responsibility are also considered.
Systems Engineer Career Paths
The career paths for systems engineers are quite broad, so if you find something on our list that looks interesting to you, having a systems engineering concentration might be a good fit for you.
Systems Engineer
Being a systems engineer is the most common career path after finishing a degree in this field. This job entails that you design, develop, and manage the system for your employer. There are also a lot of industries where you can work, which include aircraft, defense, and healthcare systems.
As a systems engineer, you will have to collaborate with different stakeholders, like engineering professionals, scientists, and technicians, so that you can get an idea of their requirements before designing the system.
When designing a system, systems engineers often use computer applications that allow them to create models and simulations of its behavior and performance. Doing so gives them an idea of how the system will react to certain variables that are introduced to it.
Project Manager
As a project manager, a systems engineer will supervise the entire lifecycle of a project. They will be in charge of ensuring that every aspect of the project, from planning to implementation, is flawless.
Aside from supervising, a project manager is also in charge of ensuring that everything is accomplished on time, doesn't exceed the budget, and fulfills all of the requirements of all stakeholders. To become a successful project manager, you must have skills and knowledge in project planning, risk management, forecasting, and stakeholder management.
Systems Architect
If you're more into designing, then being a systems architect might just be the perfect choice for you. This job requires a person to work closely on a system's structure, behavior, and interface.
Systems architects work closely with systems engineers to ensure that the system meets the requirements of end users. When you choose this career path, you will be responsible for system modeling and simulation, creating designs, and evaluating each to find the most efficient system.
In this career path, you should be well-versed in computer-aided tools used for creating designs and simulations. This is to ensure that you can easily integrate systems without compromising the systems of software architects and hardware engineers.
Systems Analyst
Among the most common career paths after finishing a degree in systems engineering is as a systems analyst. From the name itself, you'll be tasked with analyzing systems and providing insight into them. Your main objective is to create a list of solutions that will allow the system's processes to improve their efficiency and usability.
To be successful in this career path, you must fully understand concepts such as requirements analysis, process modeling, and data analysis. Having a good grasp of these concepts can help you identify and evaluate system improvement opportunities. In addition, you can also use these concepts to ensure that your proposed solutions meet the requirements of stakeholders.
Once you've picked your career path, you can take graduate programs to learn a specialization like engineering management, industrial and systems engineering, or computer engineering. If you're not up for graduate studies, you can also become a certified systems engineering professional.
Job Outlook for Systems Engineering Graduates

Score: 8/10
Over the next decade, the outlook for systems engineers is quite impressive. According to an online job-hunting site, there is an estimated 21% job growth in this field. As more organizations continue to shift to complex systems to sustain their operations, the demand for systems engineers also increases.
Similar to other careers, another reason why this field's demand is projected to increase is due to some systems engineers who'll probably shift to another career or exit the labor force.
Systems Engineer Salary

In the US, the average salary for systems engineers is around $120,000 per year, according to leading job-hunting sites. For fresh graduates, the starting salary is much lower. As listed on the sites, the minimum salary is around $70,000 per year for entry-level roles.
For seasoned systems engineers with excellent work backgrounds, the salary can reach as high as $221,000 per year. However, these salaries are only estimates. Your actual salary will still depend on the state you're in, the job description, and your knowledge of systems engineering.
Here is a screenshot of a systems engineer's salary from Built In:

Here's another screenshot from Glassdoor:

Job Satisfaction of Systems Engineering Graduates

According to a survey from Career Explorer, systems engineers are quite happy with the salary they are receiving. The majority of systems engineers say that they're content with how much compensation they receive. The score from Career Explorer is 3.4 out of 5.

This is a challenging but rewarding field that requires expertise and attention to detail. As a systems engineer, you are required to work on complex tasks, like operations research, to ensure the reliability of the systems you design and manage.
Systems Engineers in the Real World
We've gathered the sentiments of systems engineers on Reddit to let you guys know more about this interesting field.
Salary Range for Systems Engineers
If you're wondering about the salary for a systems engineer, here are some threads where they talk about it:
Here's another one:
Is taking a master's degree in systems engineering worth it?
Here's what a Redditor has to say about taking up a master's in SE:
Is Systems Engineering for You? (Factors to Consider)
Systems engineering is a challenging and rewarding field that requires a high level of expertise and attention to detail. If you enjoy problem-solving, have a strong background in math and science, and are interested in designing and managing complex systems, then systems engineering may be the right choice for you.
However, it is important to note that systems engineering requires a significant amount of education and training, as well as hands-on experience.
Here's a checklist to help you sort out your thoughts:
| | | |
| --- | --- | --- |
| | YES | NO |
| INTEREST: Do you have a genuine interest in systems engineering? | | |
| JOB PROSPECTS: Are there good job opportunities in the field of systems engineering? | | |
| REQUIRED SKILLS: Do you possess the necessary skills to become a mechanical engineer? | | |
| CURRICULUM: Is the systems engineering curriculum something that you would like to pursue? | | |
| COST: Will the cost of pursuing a systems engineering degree fit within your budget? | | |
| TIME COMMITMENT: Are you willing to commit the required amount of time to complete a systems engineering degree program? | | |
| PREREQUISITES: Have you completed the prerequisite courses necessary for the systems engineering program? | | |
| ACCREDITATION: Is the systems engineering program accredited by the relevant authorities? | | |
| FACULTY: Do you believe the quality of the faculty teaching the systems engineering program is satisfactory? | | |
| CAREER GOALS: Does obtaining a systems engineering degree align with your long-term career goals? | | |
Choosing the Best Systems Engineering College or University
When choosing a college or university for your systems engineering education, it is important to consider factors such as the program's accreditation, faculty expertise, curriculum, and tuition fee.
Curriculum
Knowing the courses and learning activities offered under the systems engineering program is important so that you'll know whether they align with your interests and abilities. The curriculum should be updated and relevant to the current trends in the field of systems engineering.
Faculty Quality
Before enrolling in a particular college or university, you also need to know the qualifications, experience, and expertise of the teaching staff. If the school you're eyeing has highly qualified and experienced faculty, then it can be assumed that they'll be able to provide a better learning experience. Plus, they'll be able to prepare you for your future career.
Accreditation
Another thing you need to consider is the accreditation of the college. To ensure that it provides a high-quality education, it should meet the required academic standards set by accrediting agencies.
Accreditation is important since it shows that a school or program has met standards of quality and is recognized as a credible institution.
Cost of Education
Lastly, knowing the cost before enrolling helps you decide whether it is a reasonable price, depending on the curriculum, faculty quality, and accreditations. If you're someone who's really interested in systems engineering and wants to learn, you should know that what you're paying for will really help you understand this course on a deeper level.
Pros and Cons of Systems Engineering
Systems engineering is an excellent choice since it provides you with a lot of career opportunities after graduating. But before you decide to take this course, take a quick look at some of the pros and cons of getting a systems engineering degree.
Pros:
Gives you a chance to work on complex projects and solve real-world problems
High demand, with a positive job outlook and competitive salaries.
Allows you to collaborate with professionals from different backgrounds and disciplines.
Constantly expand your knowledge about your chosen career
Cons:
Requires a significant amount of education and training, as well as hands-on experience
Projects can be complex and time-consuming with tight deadlines
This field can be stressful, with a higher level of responsibility
FAQs About Systems Engineering
What do I study to become a systems engineer?
Completing a bachelor's degree in systems engineering or a related field is typically required. Aside from this, you will need real-world experience and professional certifications. If you want to have more knowledge about systems engineering, you can get a master's degree.
What kind of skills do I need to be a systems engineer?
To become a successful systems engineer, you need to have excellent communication skills that will allow you to deliver and digest ideas easily. Aside from this, you also need project management and governance skills.
In addition, you also need strong problem-solving skills, analytical skills, attention to detail, and a good foundation in math and science.
What is the purpose of systems engineering?
Systems engineers play an important role when planning a project and how every stakeholder will function to achieve the end goal. As a systems engineer, you are responsible for seamlessly analyzing and integrating all the functions within the organization to complete a complex but reliable system.
Final Verdict
Systems engineering is an interesting field since it allows you to dive into different types of systems and pick which one appeals to you most. If you're really interested in analyzing systems, finding opportunities, and improving the efficiency of every system you work with, all while considering human factors, this is perfect for you.
All in all, pursuing a career in systems engineering is an excellent choice, which can help you build a good network and gain more knowledge about different concepts. Here's a quick review of the scores we gave for the important aspects when planning to take up systems engineering:
Salary | Score: 9/10
The median annual salary for a systems engineer is around $115,000. However, for entry-level jobs, the salary is around $70,000 per year. This is the main reason why we gave it a score of 9 out of 10. If you're looking for a higher entry-level salary, pursuing a master's degree can possibly help.
Satisfaction | Score: 8/10
The majority of systems engineers report that they're satisfied with their salaries. However, some systems engineers say that they don't find their job meaningful. This is the main reason why we gave systems engineering a score of 8 out of 10.
Demand | Score: 8/10
As more people shift to using more systems in their businesses, the outlook for systems engineering gains more traction. Since a 21% job growth in this field over the next few years, we gave it a score of 8 out of 10.
X-Factor | Score 9/10
In this age, reducing the complexities of existing systems is a major challenge for a lot of businesses. Here is where systems engineers come in. We gave this path a score of 9 out of 10 since systems engineers can think of unconventional ways to enhance the efficiency of systems.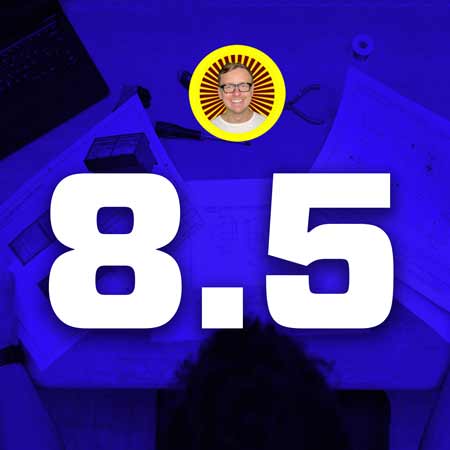 Final Score for Systems Engineering Degree: 8.5/10
Overall, a degree in this field scores highly in job growth, salary, and job satisfaction, making it an excellent choice for those interested in pursuing a career in healthcare, aerospace, or manufacturing plants.
Alternatives to a Systems Engineering Degree
Some alternative degree options that are closely related to system engineering include the following:
Business Administration
Engineering Management
Software Development
Each of these degrees offers a unique skill set and career path that deals with different systems, project management, and developing strategies.