Comprehensive Guide to Thriving in Journalism Careers
How has journalism evolved over the years, and why does it remain crucial to society? The practice of gathering and reporting news dates back hundreds of years, with the first newspaper published in 1605. Since then, journalism jobs have been imperative in informing citizens, shaping public discourse, and upholding democracy. Although journalism has transformed drastically in the digital age, its core purpose persists—to find and tell the truth.
As you wrap up your journalism degree, you may be wondering how to translate your skills into a meaningful career. The great news is that a journalism degree offers versatile skills applicable to various industries. This guide will provide extensive profiles of potential career paths, expert advice for building your journalism career, and resources to set yourself up for success. Whether you aspire to uncover corporate corruption, produce viral videos, or manage an international brand's social media presence, a bright future awaits.
Understanding Your Journalism Degree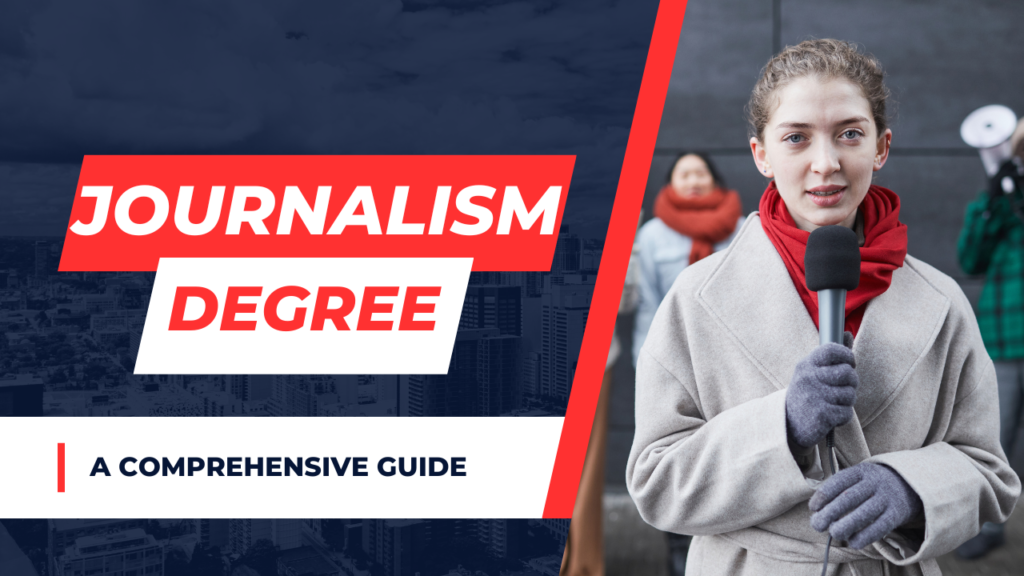 What can you expect from a journalism degree, and what core skills will you develop? Journalism degrees, a liberal arts and humanities degree, provide theoretical knowledge and practical training in researching, interviewing, writing, editing, and publishing content. You will gain expertise in investigating stories, verifying facts, and producing ethical journalism. The critical thinking, communication, and analytical skills gained are valuable across industries.
A journalism degree equips you with transferable skills in research, writing, editing, design, technology, and project management. You will also build knowledge of media law, journalism history, ethics, and best practices. Whether you work at a newspaper, marketing agency, or nonprofit, this versatile foundation enables varied career paths.
In-Depth Profiles for Journalism Jobs or Career
Let's explore some of the many career options for journalism majors:
Broadcast Journalist
Do you love communicating and connecting with audiences? As a broadcast journalist, you could report live from the scene of breaking news or anchor in a bustling studio. Key skills include stage presence, clear diction, and the ability to think on your feet. Potential employers include television stations, radio stations, and digital broadcast networks.
A day could involve writing scripts, editing video packages, coordinating logistics for an on-location shoot, or interviewing sources. It is a fast-paced role involving tight deadlines and team collaboration. One of the most rewarding aspects is bringing stories to life through visual media.
Editorial Assistant
This entry-level position offers an inside look at the publishing world. Responsibilities may involve conducting research, fact-checking articles, coordinating assignments, and performing administrative tasks. It provides great exposure to the editorial process while developing your writing skills.
As an editorial assistant, you will build relationships with editors, journalists, and industry contacts to advance your career. This role can lead to positions such as associate editor or staff writer. The publishing industry has become increasingly competitive, so gaining relevant experience is key.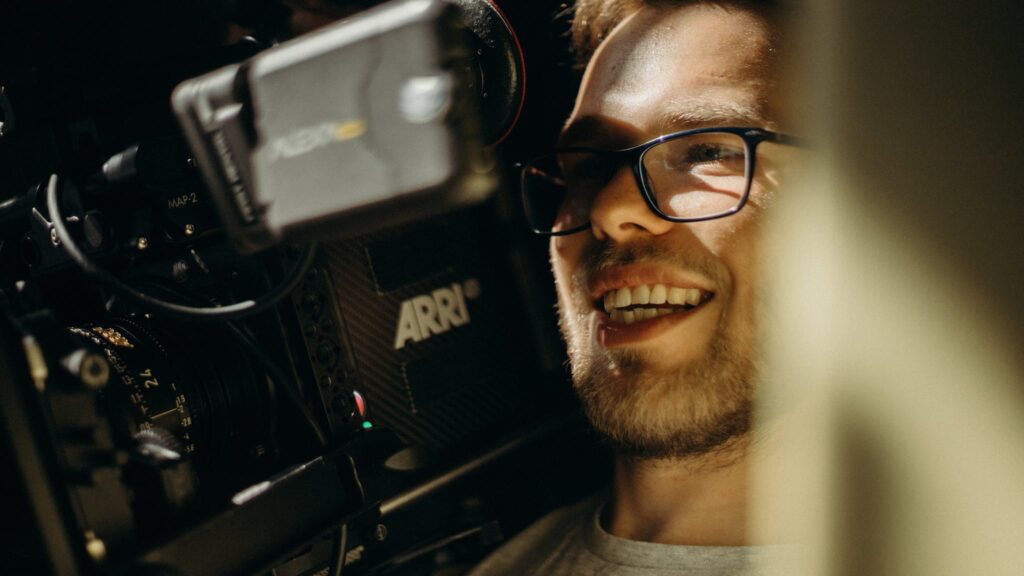 Magazine Features Editor
Ready to showcase your creativity? As a magazine features editor, you manage the lifestyle, culture, and human-interest sections. This involves developing story ideas, assigning articles, working with writers, and editing pieces for publication. Naturally creative and organized candidates thrive in this role.
Landing a compelling personal story or striking photo for the cover is exciting. The features you produce garner public interest and showcase the magazine's voice. You must stay on the pulse of trends and news to create content that engages readers. Some top editors possess 20+ years of experience at renowned publications.
Digital Content Strategist
In our ever-evolving digital media landscape, content strategy is crucial for brands. This role conceptualizes, creates, and distributes content across platforms to attract target audiences. You could work in-house for a company or at a digital marketing agency.
Responsibilities span conducting market research, developing engaging formats, partnering with influencers, optimizing content for SEO, and analyzing performance data. Top content strategists possess analytical, creative, and project management skills. They thrive at the intersection of journalism, marketing, and technology.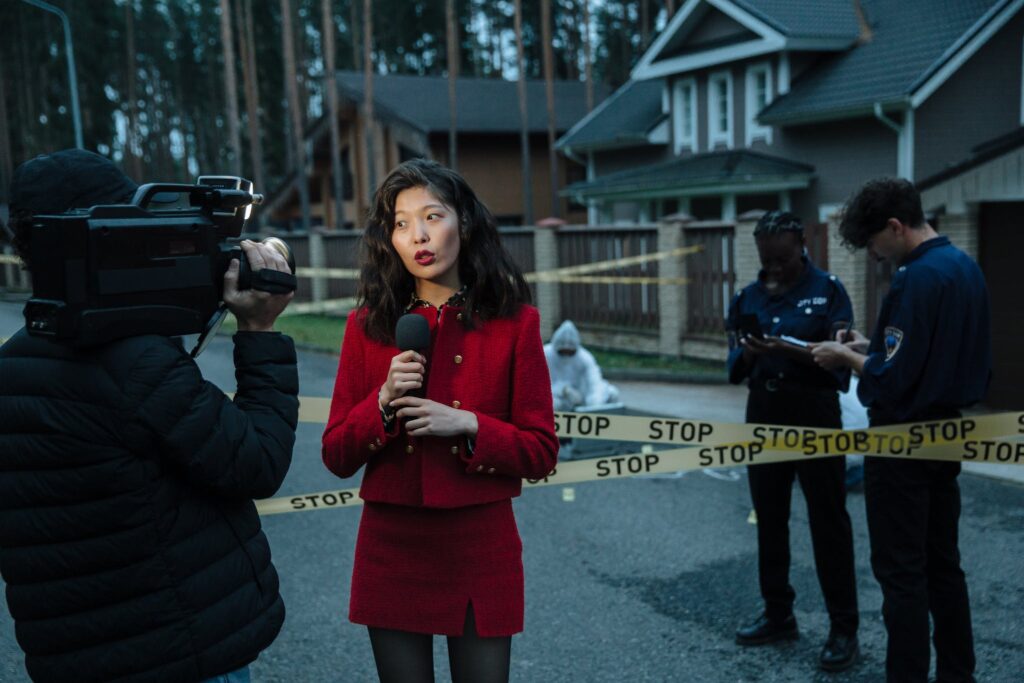 Investigative Reporter
If you always ask "why?" and tenaciously dig for answers, investigative reporting could be your calling. Investigative reporters spend months conducting research, filing FOIA requests, analyzing documents, and verifying sources to uncover systemic issues and corporate misdeeds.
High-impact investigations can instigate institutional change and public discourse. However, reporters must ensure accuracy under pressure and handle sensitive information judiciously. Extensive research, source cultivation, and data analysis skills are critical in this high-stakes role. Prominent investigations have exposed government corruption, consumer safety hazards, and environmental crises.
Social Media Manager
Does optimizing viral content excite you? Every brand needs social media expertise to engage modern audiences. As a social media manager, you oversee a company's Facebook, Instagram, Twitter, LinkedIn, YouTube, and TikTok presence. This includes creating original text, images, and videos, developing digital campaigns, monitoring engagement, and analyzing performance.
Strong project management and communication skills are essential to juggle numerous platforms and initiatives. Social media managers thrive at the forefront of emerging tech and youth culture. You could work at a global corporation, nonprofit, PR agency, or media outlet. Social media has revolutionized marketing, public relations, and journalism.
Public Relations Specialist
Are you a master communicator driven to shape perceptions? PR specialists manage an organization's reputation and relationships with the public. Core responsibilities include press release writing, media outreach, event planning, campaign creation, crisis management, and tracking press coverage. This is a dynamic role for natural storytellers with sound news judgment.
In crisis scenarios, PR specialists must respond promptly and sensitively to mitigate damage to their company's reputation. Successful PR campaigns can produce earned media coverage and powerfully reposition brands. Strong research, writing, project management, and interpersonal skills are vital in this field. You could work in entertainment, corporate communications, government, or at PR firms.
Photojournalist
Do you believe a picture is worth a thousand words? Photojournalists powerfully document current events through visual storytelling. You could work for news outlets, corporations, nonprofits, or as a freelancer. Responsibilities include researching stories, coordinating photo shoots, editing images, and meeting tight deadlines.
Compelling photos require creativity and technical expertise. Photojournalists must make ethical choices and capture images without distorting the truth. At the same time, visuals must immediately grab viewer attention on crowded news feeds. Careers in photojournalism require artistic talent, resourcefulness under pressure, and superior equipment skills.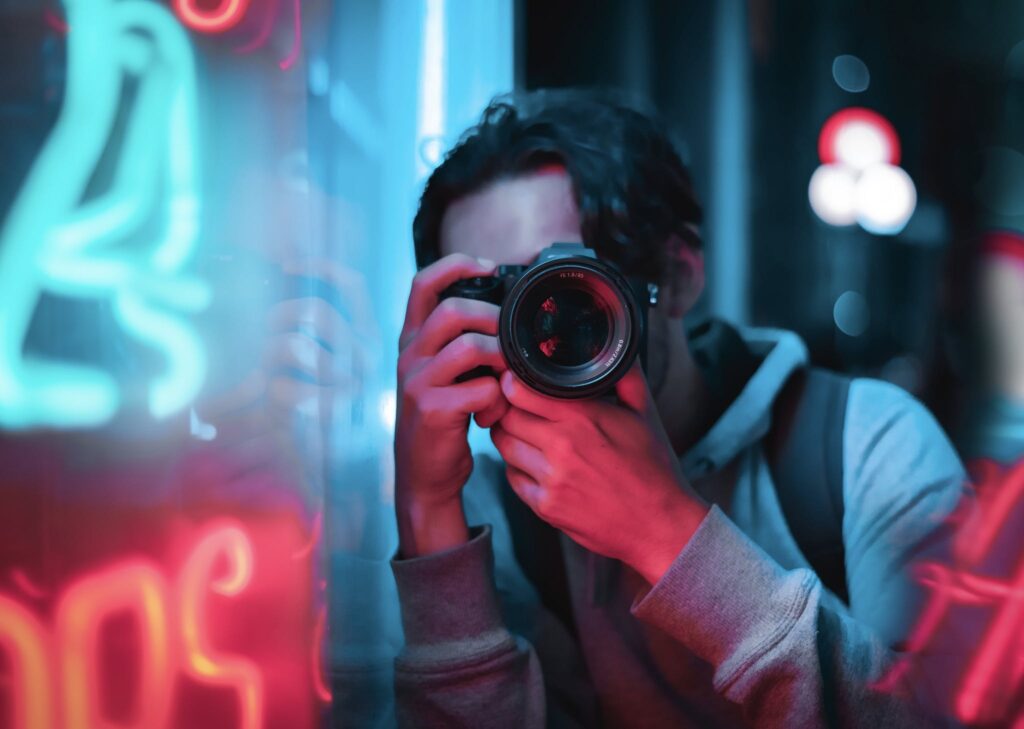 Freelance Writer
If you enjoy setting your own schedule, freelance writing offers flexibility. Freelancers are hired to produce articles, blog posts, web copy, scripts, social media posts, and other custom content for diverse clients. Self-driven candidates with superb writing skills thrive.
Getting started means building a portfolio website, pitching to editors, establishing a consistent workflow, and delivering excellent work. Reputable publications pay experienced freelance journalists 25-50 cents per word. Success requires discipline in acquiring and retaining clients without a regular paycheck. If you love researching and writing from anywhere, freelancing could suit you.
Media Research Analyst
Do spreadsheets and data visualization ignite your curiosity? Media research analysts examine audience engagement, advertising revenue, circulation, traffic, readership, and competitive landscapes. Your insights inform executive decisions at media and tech companies.
This role involves monitoring industry trends, compiling in-depth reports, creating compelling presentations, and consulting executives on strategy. Strong analytical abilities and expert knowledge of measurement tools such as Google Analytics, Nielsen ratings, and Chartbeat are essential. You could work at a newspaper, website, streaming platform, or radio station.
Beyond Traditional Roles
While classic journalism jobs remain popular, emerging roles also deserve consideration:
VR Reporting
Virtual reality is transforming journalism by providing immersive experiences for audiences. As a VR reporter, you produce 360 videos and interactive environments with VR headsets. Tech-savvy candidates with great storytelling instincts thrive in this cutting-edge niche.
Drone Journalism
Drones equip journalists with a bird's eye perspective. News organizations increasingly rely on drone footage to capture unfolding news events from unique vantage points. This field combines journalism, videography, and aviation skills.
Solutions Journalism
Instead of just reporting issues, solutions journalism focuses on responses to social problems. This constructive reporting educates the public on tested, forward-thinking solutions.
Global Journalism
Foreign correspondence continues evolving in our interconnected world. Some reporters leverage technology to work remotely. Others are stationed in bureaus abroad or sent on short-term assignments overseas.
Data Visualization
With data analysis more vital than ever, newsrooms need journalists skilled at compiling statistics and transforming them into compelling infographics, charts, and interactive stories.
Product Management
Media companies hire product managers to oversee the creation, testing, and improvement of digital products like websites, apps, and multimedia experiences. This intersects journalism, marketing, and technology.
Audience Engagement
Reader revenue models prompt news organizations to invest in better understanding their audiences. Audience engagement editors research customers, pioneer new story formats, personalize content recommendations, and respond to user feedback.
Which of these emerging specialties resonates with you? The possibilities for journalism jobs are endless!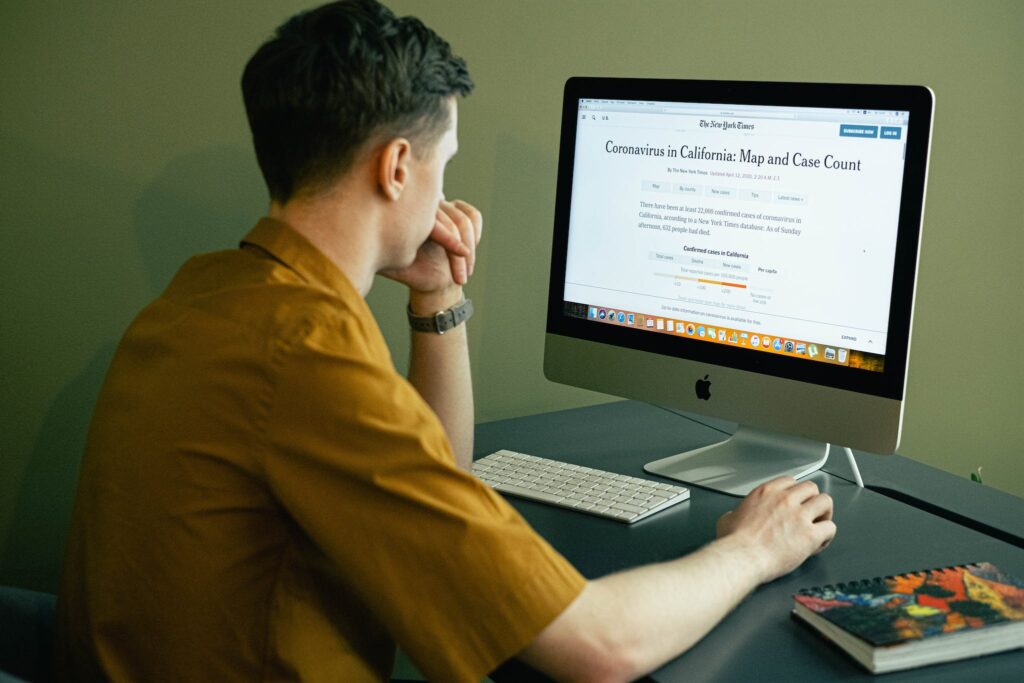 Building Your Career
How can you gain the skills and experience needed to launch your journalism jobs?
Internships
Internships allow college students to gain real world experience at newspapers, magazines, websites, TV stations, PR firms, and more. You will build your portfolio, form connections, and learn how media companies function. Many interns receive job offers before graduation.
Student Media
Working for your campus newspaper, radio station, or TV channel develops media skills. You could report stories, host shows, sell ads, spearhead social media, lead the editorial team, or manage operations. This experience is great preparation for professional roles.
Blogging
Launching your own blog allows you to report on topics you care about while showcasing your writing. Just stay focused on quality over quantity. A respected blog with original reporting can open doors.
Freelancing
Freelance writing or photography gigs are a flexible way to add portfolio pieces. Pitch stories that interest you to relevant local, regional, or niche publications. Sites like Contently connect freelancers with media companies.
Gaining a following on social media provides opportunities for brand sponsorships. Post your best work regularly while engaging your community. Twitter, TikTok, Instagram, YouTube, LinkedIn, and Facebook offer multimedia options.
Networking
Attending journalism conferences like ONA, AAJA, and NABJ allows you to meet potential mentors, employers, and collaborators. Subscribe to industry newsletters, follow leaders in your field, and connect with journalism groups on social media.
Professional Development
Take advantage of trainings and workshops offered by media organizations, colleges, and nonprofits. Staying up-to-date on the latest programs, storytelling mediums, data tools, and business models is worthwhile.
Contests like Hearst provide cash prizes but, more importantly, reward winners with internships and exposure. They allow you to test your skills against peers nationwide.
Portfolio Development
A sharp online portfolio showcasing 6-12 of your best journalism pieces is essential during a journalism job search. Choose an organized, visually appealing platform like WordPress. Highlight multimedia projects using video, graphics, photos, and audio.
Your personal brand as a journalist matters. A customized domain name, professional social media presence, slick resume, and media kit support your portfolio.
Here's a video about the journalism degree:
The Financial Aspect of Journalism Careers
What salary range can you expect across journalism jobs? Compensation varies based on factors like location, publication size, and years of experience. However, here are typical annual salary ranges:
Video journalist at a local TV station: $49,000-$65,000
Magazine staff writer at a national publication: $46,000-$77,000
Senior reporter at metropolitan newspaper: $59,000-$106,000
Freelance journalist writing for major outlets: $50,000-$88,000+
Editor-in-chief: $52,000-$91,000+
TV or radio anchor in top markets: $79,000-$144,000
Executive editor: $70,000-$115,000+
For freelancers, diligent client acquisition, polished portfolios, and assertive rate negotiations are critical. Subscription-based platforms like Substack enable journalists to earn steady income directly from loyal audiences.
Overall compensation trends higher in major cities and at prominent national publications. Gaining a few years of experience typically quickly boosts earning potential.
Adapting to the Digital Age
How must aspiring journalists evolve for the digital landscape? While fundamentals like information gathering and storytelling remain essential, modern reporters also need new cross-disciplinary skills:
SEO expertise – Optimize online stories for search visibility. Craft headlines, meta descriptions, image alt text, and keywords to attract readers.
Data analysis – Mine spreadsheets, build databases, and uncover trends within massive sets of data. Stats tell richer stories.
Social media mastery – Promote your work through top platforms. Develop a personal brand that engages followers.
Audience engagement – Analyze reader insights, respond to feedback, and leverage analytics to constantly fine-tune coverage. Reader revenue models demand audience understanding.
Coding abilities – Even basic HTML and CSS allows you to update websites and design compelling online graphics packages.
Multimedia production – Expand your storytelling toolkit by sharpening photography, videography, audio editing, graphic creation, animation, and interactive presentation skills.
Innovation mindset – Pitch and pioneer new storytelling formats, interactive experiences, AR, push notifications, social video series, and podcasts.
Digital disruption leads to uncertainty, but more opportunities than ever for enterprising journalists. Maintaining relentless curiosity will serve you well.
Transform Your Passion into Journalism Jobs
Journalism remains a critical force in our society. There are always more impactful stories to tell and new ways to engage audiences. By committing to continuous learning and honing your expertise, journalism offers a lifetime of meaningful work.
Embrace opportunities to report on untold communities, collaborate with thought leaders across disciplines, and contribute your distinct perspective. Wield the immense privilege and responsibility of journalism with empathy, humility, and unwavering integrity. Progress depends on journalists who hold the powerful accountable, amplify marginalized voices, and illuminate solutions. Your skills are needed now more than ever.
Frequently Asked Questions About Journalism Jobs
What skills are most important for aspiring journalists?
Strong research, writing, interviewing, and critical thinking abilities are essential in journalism. You must be able to digest complex information quickly, communicate clearly, and carefully verify sources. Curiosity, integrity, and resourcefulness are also vital.
How competitive is the journalism job market?
The journalism job market is quite competitive, especially at top-tier publications. Gaining relevant internships and work samples in college is key to standing out. Networking and building an online presence can help you find opportunities. Adaptability and multimedia skills are increasingly valued.
What types of jobs can you get with a journalism degree?
A journalism degree offers versatile, transferable skills for various fields like communications, PR, marketing, nonprofit work, and more. Of course, classic journalism roles like reporter, editor, producer or news anchor are options too. Emerging roles continue proliferating as well.
How much do journalist make starting out?
In early roles at smaller outlets, journalists typically make $25,000-$40,000. With 5-10 years experience at metropolitan or national publications, salaries often range from $60,000-$90,000+. Freelancers can earn $50,000-$150,000. Editors and executives at major outlets earn well over $100,000.
Should I have a blog, website or social media presence?
Yes, journalists need an online portfolio and professional social media presence. Highlight your best 6-12 pieces on a site like WordPress. Promote your work through Twitter, Instagram, LinkedIn, etc. This showcases your expertise and brand when networking and job hunting.