Is a Petroleum Engineering Degree All Worth It?
Wondering what to do with your extra time and money? Or just looking for the right course of action? As fresh graduates or simply looking for a change in career, only a few have the extravagance of enrolling in a degree program and then shifting in the middle. With high tuition costs and uncertain job opportunities, it is vital to carefully consider the value and opportunities of a degree like petroleum engineering before planning to enter.
In this article, we will analyze if a Petroleum Engineering degree is worth the investment of time and money. I will take you into a deep dive into what lies ahead for Petroleum Engineers. We will be looking particularly at job opportunities, potential earnings, and industry trends to help you make an informed decision about where to better invest your time and money. Whether you love the oil and gas industry or are just considering your options, keep reading to find out if a petroleum degree is a good fit for you.
What is a Petroleum Engineering Degree?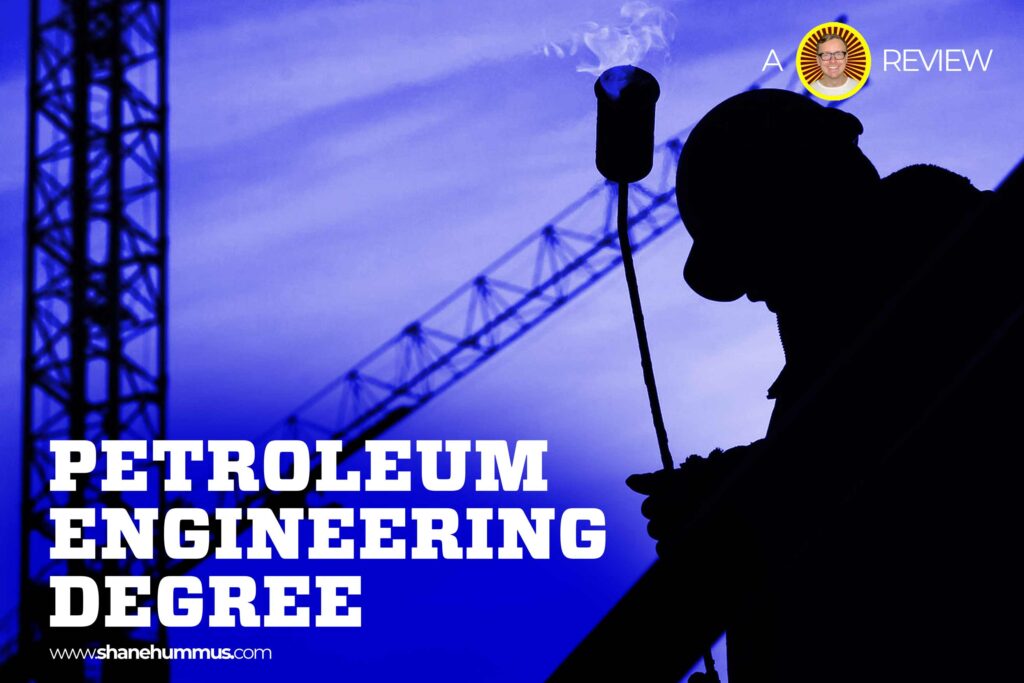 A Petroleum Engineering degree is a specialized field of engineering focused on learning the exploration, extraction, and production of oil and gas onshore or offshore deep underground. Students in this program are expected to learn how to design and develop new methods and technologies for drilling reservoirs safely and efficiently.
Petroleum Engineering, as one among any other engineering degrees, requires that students have a good foundation in Mathematics, Physics, as well as Chemistry. After graduating with this degree, you will have an opportunity from various but quite small options industries such as gas exploration, drilling, and production companies, and even as a consultant.
How Long Can You Finish a Petroleum Engineering Degree?
The same in other fields of engineering, a Petroleum Engineering degree typically takes 4 years. Some colleges or universities offer cooperative programs in which the students learn and gain practical experience while completing their education.
There are also colleges and universities that offer a 5-year Petroleum Engineering program that will lead you to both a bachelor's degree and a master's degree. Some employers hire prefer to hire those who have master's degrees and have completed their studies in an engineering program accredited by a professional association such as ABET.
Career Path and Job Demand for Graduates

There are different paths a Petroleum Engineering major can go after graduation, such as being a Completion Engineer, Drilling Engineer, Production Engineer, or Reservoir Engineer. All of which are paths a Petroleum Engineering Graduate can take on.
The job demand for Petroleum Engineering graduates is actually limited in recent years but is now recovering. This is due to the frequent shifting of oil prices, advancements in renewable energy sources, and a couple of environmental concerns. The projected employment growth for Petroleum Engineers is at 8 percent from 2021 to 2031 according to the Bureau of Labor Statistics. The employment growth for Petroleum Engineers can be attributed to the recovery from the recent Covid-19 recession of 2020
It is expected that approximately 1,700 job openings will become available for Petroleum Engineers on a yearly basis on average all throughout the decade. Many of these vacancies are due to the need to replace workers who transfer to different occupations or exit the labor force, such as retiring.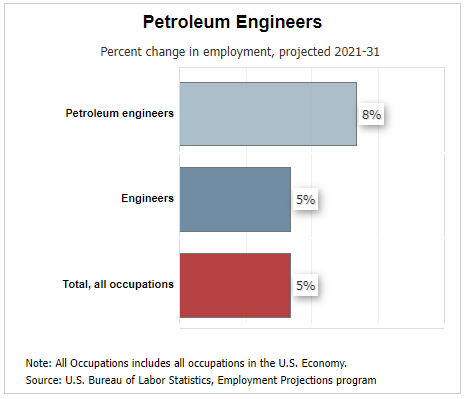 What Jobs Can You Get with a Petroleum Engineering Degree?
Completions Engineers
A Completions Engineer decides the best way to finish constructing wells so that oil or gas will flow up from underground. They oversee and manage work to complete the construction of wells. All projects that might involve the use of tubing, hydraulic fracturing, or pressure-control techniques.
Drilling Engineers
They determine the best way to drill oil or gas wells, taking into account a number of factors, including cost. They also ensure that the drilling process is safe, efficient, and minimally disruptive to the environment.
Production Engineers
Production Engineers take over wells after drilling is completed. They typically monitor wells' oil and gas production. If wells are not producing as much as expected, production engineers figure out ways to increase the amount being extracted.
Reservoir Engineers
They are expected to estimate how much oil or gas can be recovered from underground deposits, known as reservoirs. They study reservoirs' characteristics and determine which methods will get the most oil or gas out of the reservoirs. They also monitor operations to ensure that optimal levels of these resources are being recovered.
Job Outlook for Petroleum Engineering Jobs

Although the BLS noted that the job outlook for Petroleum Engineers is limited due to recent events, there is always a demand for them. As the demand for petroleum rises globally, so as the qualified Petroleum Engineers that extract, explore, and develop new oil reserves. Note that job outlook can vary depending on your location, for instance, there may be more job opportunities for Petroleum Engineers may be more prevalent in regions with high oil and gas production. Due to all these circumstances, the BLS estimated that there will be 1,700 yearly job openings over the next decade. Overall, the job outlook for Petroleum Engineering is positive.
Are Petroleum Engineers Well Paid?

Employed Petroleum Engineers are way above the pay grade, as the BLS provides that they have a median salary per year of 130,850 USD in May 2021. This means that half of the workers in the field earned below this amount, while the other half earned above it. It is worth noting that the lowest 10 percent earned less than 78,390 USD, and the highest 10 percent earned more than 208,000 USD. It is a matter of fact that salaries can vary depending on personal circumstances such as experience and advanced degrees, overall Petroleum Engineers enjoys a great amount of financial freedom and can surely pay their student loans over time.
In May 2021, the median annual wages for petroleum engineers in the top industries in which they worked were as follows:

Here are the realistic salaries taken from 944 sample salaries from GlassDoor: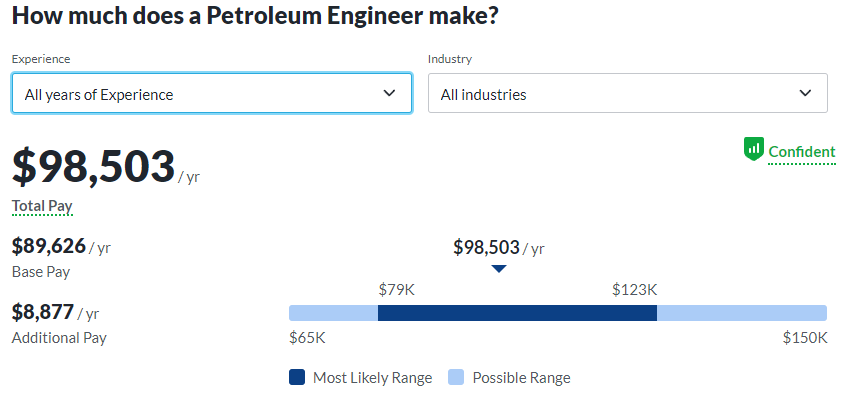 In the US, the average among 944 salaries of employed Petroleum Engineers earns a total pay of 98,503 USD per year broken down with a base pay of 89,626 USD per year with an added pay of 8,877 USD per year which may come from cash bonuses, commissions, or profit sharing.
Are Petroleum Engineers Happy and Satisfied at Work?

It is difficult to streamline how Petroleum Engineers feel about their job, but many individuals report that they are happy with their job but some also are not. Here is a rating from 3,000 Petroleum Engineer reviews for 1,000 companies for a realistic insight as provided by GlassDoor.

Petroleum engineering graduates often work on challenging projects that require problem-solving skills and critical thinking, which can be satisfying for individuals who enjoy tackling complex issues. Additionally, working in the oil and gas industry can provide a sense of pride and accomplishment, as petroleum products play a critical role in powering the world's economies. Overall, combining different circumstances like work and life balance, compensation and benefits, and career opportunities, Petroleum Engineers are fairly happy and satisfied.
How Do Petroleum Engineers Fare in the Real World?
I delve back again to Reddit to look for the individual experiences of a Petroleum degree holder. I tried to look for the typical duties of a Petroleum Engineer and the actual salaries and job satisfaction they have.
Job Outlook Realities for Petroleum Engineering Degree Holders
This particular Reddit user is dissatisfied with a degree in Petroleum Engineering, pointing out that there are not a lot of jobs out there for this profession as there is a lot of experienced competition:
Job Earnings and Security
This Reddit user detailed a couple of Petroleum Engineering jobs, their security, and their pay. He even mentioned one particular job that will take you in the middle of nowhere with the weirdly named company and with at least 12 hours a day shift underground, but the pay is top-notch.
Is Petroleum Engineering the Right College Degree for You?
Graduates of Petroleum Engineering degrees regret their decision are as many as those who are actually ecstatic and earning a decent living. While people have different circumstances, I have a checklist that will determine whether you are a good fit to be a Petroleum Engineer.
Yes
No
Interest
Are you interested in the field of Petroleum Engineering and Science and Technology?
Foundation
Do you have a strong foundation in mathematics, physics, and Chemistry?
Dedication
Are you willing to dedicate significant time and effort to completing a rigorous curriculum?
Comfort
Are you comfortable working in the field or underground?
Problem-Solving
Do you enjoy problem-solving and critical thinking?
Continuous Learning
Are you willing to continuously learn and adapt to new technologies and advancements in the field?
Collaboration
Are you prepared to work independently and as part of a team?
Challenge
Are you willing to take on challenging projects and meet tight deadlines?
Aptitude
Do you have an aptitude for working under pressure?
Career Aspirations
Are you interested in pursuing a career in Petroleum Engineering and willing to delve into the field or underground?
How to Choose the Best Schools that Offer Petroleum Engineering Degrees?
Having arrived at this part of the readings, you might have considered getting into Petroleum Engineering. Hold that thought for a bit, because one of the most important steps after having chosen the degree of your liking is to find a school that not only offers but fits your preferences.
Consider the factors like the admission requirements, cost of tuition, availability of financial aid and scholarships, student-to-faculty ratio, class size, facility resources, practical learning opportunities such as internships or co-op programs, and career path guidance. These factors if present can help you maximize your time while still learning in that institution.
You should also consider the school's reputation and accreditation status, as well as how accessible the faculty and support staff are to students. Whatever may your decision be, it should be based on whether or not you have an interest in chemistry and problem-solving, in addition to all of the other factors mentioned above. If you can find a program that ticks all the boxes, then Petroleum Engineering could be an excellent choice for you. Many schools and other institutions are worth checking, so make sure to do your extensive research. Note that some schools offer online classes, so you might want to check on that if that is your preferred style.
Final Verdict for the Petroleum Engineering Degree
Here's my final assessment of the Petroleum Engineering Degree:
Salary: 11/10
The salary that is enjoyed by many graduates of this college degree program makes it an attractive option for a college degree. The data presented above shows how lucrative a degree in Petroleum Engineering can be.
Satisfaction: 7.5/10
Chemical engineering is a discipline that is taught in general chemistry and in school, which prepares you for the real world. This can lead to greater independence and higher job satisfaction. Industry studies have shown that Petroleum Engineers have a high level of job satisfaction but can easily be affected by the world's problems. This is not only because they feel that their jobs are hard but it is because it is directly affected by the happenings in society at large.
Demand: 6.5/10
Official government data on the job outlook for Petroleum Engineering Graduates are not as quite as promising compared to other Engineering degrees out there, such as Chemical Engineering which has almost similar nature to Petroleum Engineering. However, given the circumstances, I can say that right after graduation there is not as high probability that jobs will be available for you in leading industries immediately.
X-Factor: 9/10
The X-factor of Petroleum Engineering students is their ability to think outside the box, and apply creative problem-solving techniques to real-world environmental issues everywhere. They are driven by the challenge of finding innovative solutions to complex problems, while also taking into account the safety and environmental regulations and environmental considerations. As a result, they possess a range of valuable skills such as research and analysis, project management, communication, and leadership.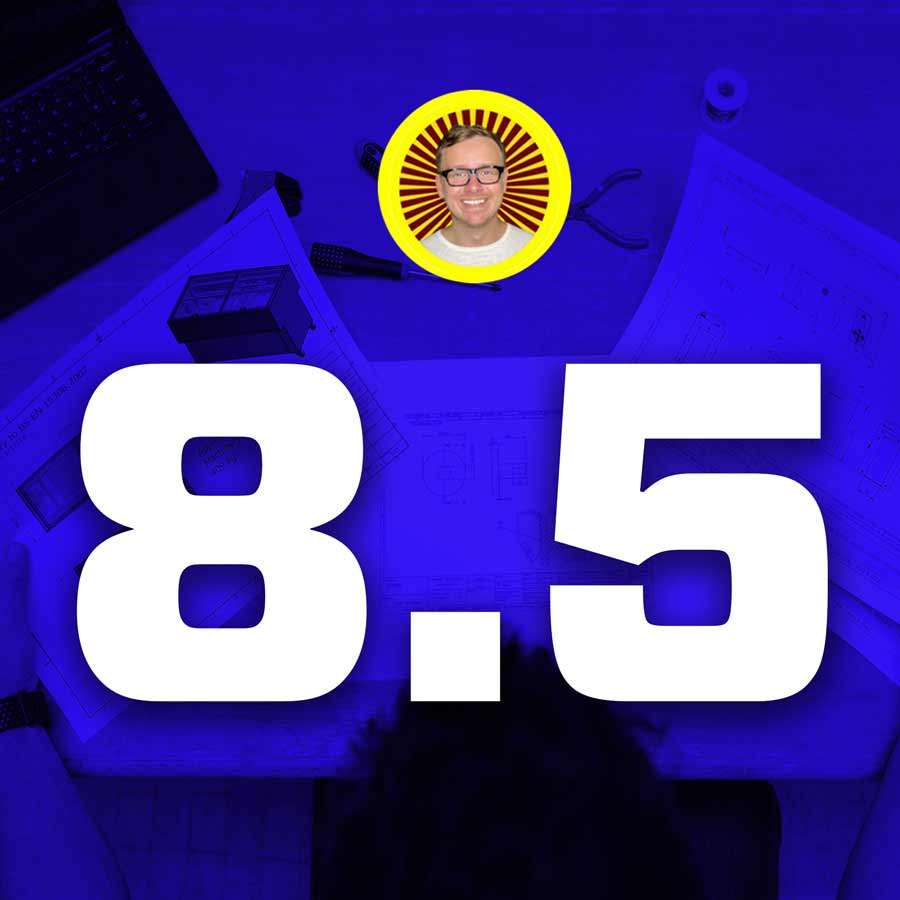 Final Score for Petroleum Engineering: 8.5/10
Excellent Salary of 130,850 USD per year
Moderate Job Outlook and Demand
High Job Satisfaction
Great X factor
Alternatives to Petroleum Engineering Degree
There are several alternative degrees that individuals can consider instead of Petroleum Engineering, including Chemical Engineering, Mechanical Engineering, Environmental Engineering, Geology, and Data Science. The best degree will always depend on you and on how you can better assess yourself.

No matter what degree you choose, always research first what you are diving into so that you don't waste your hard-earned money and time, or those dreaded piling student loans.