Is A Civil Engineering Degree A Wise Option For a Promising Career?
Civil Engineering is a highly rewarding field that can give you the opportunity to shape the planet by solving real-world problems and making the quality of life better in general.
This branch of engineering can be an incredibly fulfilling and lucrative career. It's a field that presents various career paths that can provide professional and personal growth and mastery. It also doesn't hurt knowing that it's always in high demand.
If making a difference is your passion and you're talented at building things, then being trained in the Civil branch of engineering might just be the correct career path for you.
What is a Civil Engineering degree? 
Civil Engineering is a broad engineering discipline that focuses on creation, construction, and upkeep of essential infrastructure. Civil Engineers design buildings, roads, bridges, tunnels, airports, and water supply systems. This branch of engineering is built upon the foundations of mathematics, physics, and geology among other sciences – making engineers one of the most intelligent groups of people in the world, according to one website. Its aim is to solve mind-boggling problems associated with the building environment.
A Civil Engineering degree is the study or the way to follow the discipline of Civil Engineering. Students who pursue civil engineering courses are mandated to study courses in a wide range of areas. These studies include courses in geotechnical engineering, structural engineering, transportation engineering, environmental engineering, and water resources engineering.
Undergrads are also trained in the use of sophisticated tools and computer-aided design (CAD) software to model, design, and analyze infrastructure projects. The combined study of both theory and practical knowledge equips undergraduate students with the needed skills and abilities needed to solve intricate real-world challenges post-graduation.
How Long Does It Take To Finish Engineering under the Civil discipline?
The span of years needed to get a degree in engineering focused on the Civil curriculum depends on the level of study an aspiring student aspires to have. A full-time study for four years would earn you a Bachelor's degree. A Master's degree would take an additional two years beyond the Bachelor's and if you're looking to have a doctorate, add an extra three to five years after the Master's.
It's also important to keep in mind that the length of time needed to complete civil engineering degrees will also be affected by various factors such as course load, internship requirements, lab work, and research projects an undergrad needs to undertake.
Civil Engineering careers and jobs for degree holders

Completing a degree in Civil Engineering would allow you to explore various career options that are available in its field. Based on the U.S. Bureau of Labor Statistics Occupational Outlook Handbook, employment for Civil Engineers is expected to have a growth of at least 7% come 2031. The demand for a Civil Engineer in every place in the US is expected to be driven by the need to rehabilitate the nation's infrastructures.
There are several career paths that a budding Civil Engineer can pursue. Here's the top 8 Civil Engineering careers you can pursue:
Structural engineering
Structural engineers work closely with the construction industry to develop new infrastructure ventures, handling preliminary design to final inspection. Their expertise in civil engineering technology, structural mechanics and materials help them ensure that the projects they work on meet environmental and regulatory standards while prioritizing health and safety.
Geotechnical engineering
Geotechnical engineers are masters in the properties and behavior of soil and rock, as well as with their practical applications in engineering projects. Their responsibilities include designing, analyzing, and overseeing the construction of structures such as retaining walls, tunnels, and building foundations. Apart from that, they also prepare detailed reports on soil characteristics and requirements to ensure that the structure being erected is on a ground that's safe and stable to work on.
Environmental engineering
Environmental engineers use applied principles in biology, chemistry, and soil science to deal with environmental challenges. Waste disposal, pollution control, recycling, and public health are some of the key focuses an environmental engineer has. Their responsibilities also include creating environmental investigation reports, developing protection practices, monitoring and evaluation programs, and acting as counsel for cleanup and remediation projects.
Marine engineering
Marine engineers utilize their mastery in Civil Engineering to construct and maintain marine structures such as aircraft carriers, sailboats, submarines, and ships. Apart from that, they also oversee maintenance of hydraulic systems and compile technical reports and cost projections.
Engineering manager
Highly experienced civil engineers can proceed onto leadership positions that would normally involve senior-level responsibilities such as engineering managers, overseeing and directing engineering operations and reviewing projects for technical accuracy and quality standards. They also ensure that projects are done on time and within the budget as well as aligning the outcome of projects with organizations objectives and strategies.
Design engineer
A design engineer is someone who develops schematics, blueprints, and prototypes for a wide range of products, equipment, and structures. Their vast knowledge in design, computer science, software and application systems make them effective in different phases of project design, testing, and evaluation.
Water resource engineer
Water resource engineers specialize in the development and maintenance of water resource management facilities such as irrigation systems, reservoirs, and wastewater treatment plants. Bachelor of science degree holders who choose this career path may conduct hydrologic and/or hydraulic analyses, coordinate project teams, and evaluate designs with the mission of making sure that water resources are managed effectively and efficiently.
Civil engineer
Civil engineers have the option to become generalists in construction engineering instead of focusing on a specific role, such as the career paths mentioned above. As a generalist, their responsibilities in construction engineering may include managing the initial design and planning phase of a proposed project, handling the permitting process, running material tests and analysis, managing construction site operations, and making sure that repairs and maintenance at construction sites are done on time.
Transportation Engineer
Transportation Engineering involves the planning, designing, and maintenance of highways, roadways, public transport systems, and traffic control systems to name a few. A transportation engineering professional's responsibilities include drafting and designing construction plans for new transportation systems, investigating traffic problems and finding out how it can be more efficient, estimating budgets for projects, and collaborating with contractors and local groups to complete plans.
What jobs can I get with a Civil Engineering degree?
Junior Engineer
You can start as an entry-level engineer if you're a recent bachelor's degree graduate. Be taken under the wing of experienced engineers and learn things about the science of engineering and science that wasn't taught in school. Assist your seniors in planning, designing, and execution of infrastructure and coastal engineering projects.
Project Engineer
As project engineers, bachelor's degree holders can manage specific infrastructure projects from its conception to completion. Responsibilities may include overseeing the planning, design, and construction progress as well as making sure the project is successfully finished.
Field Engineer
Field engineers assist with daily construction activities such as quality control, surveying, and project coordination. This position can give an entry-level engineer valuable hands-on experience and a deeper understanding of the construction process.
Estimator
The responsibilities of an estimator include analyzing project requirements, calculating the costs of materials, labor, and equipment as well as preparing accurate project bids.
They also work hand in hand with project managers to ensure that projects being done are well within the budget and that are completed on time.
Civil engineering technician
The responsibilities of a Civil Engineering Technician is to assist Civil engineers with construction management. They help with the planning, designing, and building, structural engineering projects such as highways and bridges among other things.
Job Outlook After Completing a degree in Civil Engineering

According to the U.S. Bureau of Labor Statistics, there will be about 24,200 job openings for Civil Engineers that's projected to be available yearly until 2031. Factors of job availability include workers who have chosen to transfer to different career paths and some are already retiring.
Additionally, with the constant investment of the U.S. to infrastructure, graduates of a Civil Engineering program will be in demand to manage projects and run projects that can provide better quality of life such as bridges, roads, water systems, buildings, and other structures.
To better understand the data collated by BLS, here's a tabulated data of the projection of job openings across all industries:
Source: Bureau of Labor Statistics
From the data provided by the government, it's clear that going for a degree in engineering focused in the Civil discipline is going to be a worthwhile investment.
Average Salary of Civil Engineering Graduates

The U.S. Bureau of Labor Statistics said that the median annual salary Civil Engineering professionals receive is at $88,050 as of May 2021. This is spread across all industries. Professionals in the field that are part of the bottom 10% received less which is at $60,550, and the professionals in the highest 10% got paid more than $133,320.
To have a better understanding of the data presented above, here's a tabulated data of the median yearly wages these engineering professionals working in top industries:
Please note that the data provided by BLS is across all years of experience and industries. Here's the annual salary of entry-level Civil Engineering jobs.
Junior Engineer
Junior Engineers in the US receive $75,707 annually, with an average base pay of $70,161 per year. Additionally, an estimated $5,546 is expected to be added on top of the base pay and is treated as gratuity pay from bonuses, commissions, tips, and profit sharing.
Project Engineer
In the United States, Project Engineers receive a total of $88,066 annually with a base pay of $72,834. User reports suggested that they receive an additional pay of $15,232 and are treated as a commission or a bonus.
Field Engineer
The U.S. compensates its Field Engineers a sum of $73,863 annually, with an average base pay of $68,764. An additional pay of $5,099 annually is added to the base pay as a bonus, commission, tips, or profit sharing.
Estimator
Estimators in the US make an average of $79,943 a year with a base of $62, 957. $16,986 is treated as additional pay that may come from bonuses, commissions, tips, and profit sharing.

Civil Engineering Technician
Civil Engineering Technicians earn an annual average of $60, 683. That annual pay is a combination of an annual base pay of $57,421 and additional pay of $3,262 that may be considered as a bonus, tips, or profit sharing.
Are Civil Engineers Happy and Satisfied At Work?

According to the American Society of Civil Engineers (ASCE), the job satisfaction of many Civil Engineers is high partly due to the recent push in salaries for jobs related to the field. In the event the wages reach a ceiling, companies use perks and benefits in lieu of extra pay. They also said that money is an essential factor, but that's not the only important thing. Additionally, new recruits in the profession see a lot of opportunities for career growth which drives these individuals to give their best in every project they handle.
Source: Payscale.com
Payscale.com also conducted a survey and Civil Engineering jobs received a 4 out of 5 stars when it comes to job satisfaction. These testaments prove that being a Civil Engineer is not only great salary wise but it's also excellent for personal development!
Real World Examples: How are Engineers that were trained under the Civil Discipline Fare in the Real World?
To see if all the great things about being a Civil Engineer is true, I searched for real-world testimonials of professionals in the structural engineering and fields. What I saw is really interesting and can really help you decide whether to pursue a degree in professional engineering discipline or not.
Competition
A user created a post and asked if non-US degree holders can go toe to toe with US graduates when it comes to employment opportunities.
Competition
This user shared that the original poster must have a PE license to stand a chance. It seems like the competition is tight but fair.
Salary and Demand
This user shared their experience with the recent boost in pay. It's also mentioned that some firms undercut Civil Engineers but it doesn't seem to affect the overall growth of salaries as long as the billing rate is at par with it.
Is Civil Engineering for You?
For you to get the most out of this article, I've created a cheat sheet you can use to help you contemplate whether to study civil engineering or not.
Yes
No
Interest and passion
Civil Engineering is a rewarding yet challenging field. Are you strongly interested and passionate about anything related to its field?
Career goals
Can you see yourself moving to the top of the corporate ladder where you can demonstrate the skills you've learned or running your own team to show your passion and inspire others?
Educational Foundation
Do you have strong mathematical and scientific skills?
Time Commitment
Are you determined to invest the time needed to finish a degree in Civil Engineering?
Professional CertificationsWill the Civil Engineering degree program you'll be pursuing be able to prepare you for any professional certifications such as the Professional Engineering (PE) license?
Internship Opportunities
Are there internship opportunities offered in the Civil Engineering program you're looking to apply to? Internships provide real world experience that employers deem as an asset.
Work-life balance
Projects you'll be handling post-graduation require long hours. Is this something you can be accustomed to?
Financial Investment
A degree in Civil Engineering is expensive. Scholarships, grants, and financial aid may be available to help offset the cost. Is this something you need to consider?
Graduate school opportunities
A graduate degree in Civil Engineering can provide opportunities to specialize in a specific field. Are you considering continuing your studies past your Bachelor's degree?
Choosing the Best School for Civil Engineering Degrees
Choosing the school where you'll be pursuing a degree is going to be one of the most important aspects that will affect the turn-out of your education. Apart from that, there are also other factors that you need to know before choosing the institution you'll get your diploma from.
The quality of education you receive is the greatest factor to know that the time and money you've invested in it is worth it. You also have to see as well if the school you're planning on attending is accredited by the Accreditation Board for Engineering and Technology. These credentials will serve as proof that the alma mater of your choosing is equipped to help you achieve your goals and will boost you in achieving not only your degree, but your PE license as well.
Additionally, you have to look at how their internship programs work. The theories you have learned in class can only be enhanced if it is applied in the real world. It's also a great way to start making your mark in the field since you'll be exposed to engineering professionals left and right, helping you create a network of like-minded people that could possibly help you land a job post graduation.

Pros and Cons of a Degree in Civil Engineering
It's always smart to weigh-in the pros and cons of any important decision before charging head first. Here's some pointers to review before deciding to pursue a degree in Civil Engineering:
| | |
| --- | --- |
| PROS | CONS |
| Competitive salary | Long hours |
| Stable Job Opportunities | High stress |
| Versatile Career Paths | Requires constant learning |
| Positive impact to society | Time-consuming process to complete job requirements |
FAQs About the civil degree Degree
What kind of jobs can I get with a Civil Engineering degree?
There are various industries where an engineering graduate can brandish their skills and talents. They may find entry-level jobs in construction, transportation, water and wastewater treatment, and environmental engineering.
What kind of skills do I need to be successful in Civil Engineering?
Having a strong background in math and physics can surely give you a boost but there are other skills one must possess to become a successful engineer in the Civil discipline. Having attention to detail, problem-solving and critical thinking skills, as well as being a teamplayer and someone who can communicate well, being adaptable and creative are qualities you should have to succeed in this field.
Is a Professional Engineering (PE) license required to work as a Civil Engineer?
Some Civil Engineering positions in the United States require a Professional Engineering license particularly positions related to public safety and health. Passing a state-specific exam as well as having the right education and experience prerequisites, is the typical way to get licensed.
Is a graduate degree necessary for career advancement?
It's not always going to be necessary to have a graduate degree in order for you to advance in your career. However, it can be beneficial for you to have it in case you'll be pursuing a specialized role or you want to continue to a career path in a specific industry. More often than not, some companies are more inclined to accept applicants with advanced degrees, such as a Master's or PhD.
What are some current trends in the field of Civil Engineering?
There is an emerging trend focusing on infrastructure resilience and disaster preparedness because of climate change. Engineering professionals are also tirelessly working on new ways to address water scarcity and develop new ways to manage water resources. Additionally, there's also a continued effort in improving public transportations systems to reduce the negative effects it gives toward the environment.
Final Verdict
Here's my final assessment of the Civil Engineering degree:
Salary: 9/10
Entry-level job salaries are above average compared to other jobs in all industries. The data presented above can help support the idea that being a Civil Engineer pays really well.
Satisfaction: 7.5/10
Apart from the high salary Civil Engineers receive, professionals in this field also enjoy the various career paths they can pursue. Although you might need to work long hours to meet schedules and deadlines, the job offers security and the impact you can provide to a community is enough to shadow the stress that comes with the job.
Demand: 8.5/10
Civil Engineering professionals are highly sought after by all industries. That helps support the fact that you will have little to no problem in landing a job post graduation.
X-Factor: 9/10
The X-factor in being an engineering professional under the Civil discipline is the development of technical skills. To acquire the technical skills in the field of Civil Engineering, one must develop a mastery in understanding the principles of math and physics. In addition to that, the development of your technical skills can only spring by having effective communication skills, and if you're efficient in managing projects and people — your understanding of engineering principles will be ineffective if you'll have trouble expressing data and plans you present.
Having these qualities can help a structural engineer, civil and environmental engineering professionals, architectural engineers, and geotechnical engineering experts provide high-quality work, high productivity, and help the company he's working with save money because of the efficiency they can put on the table.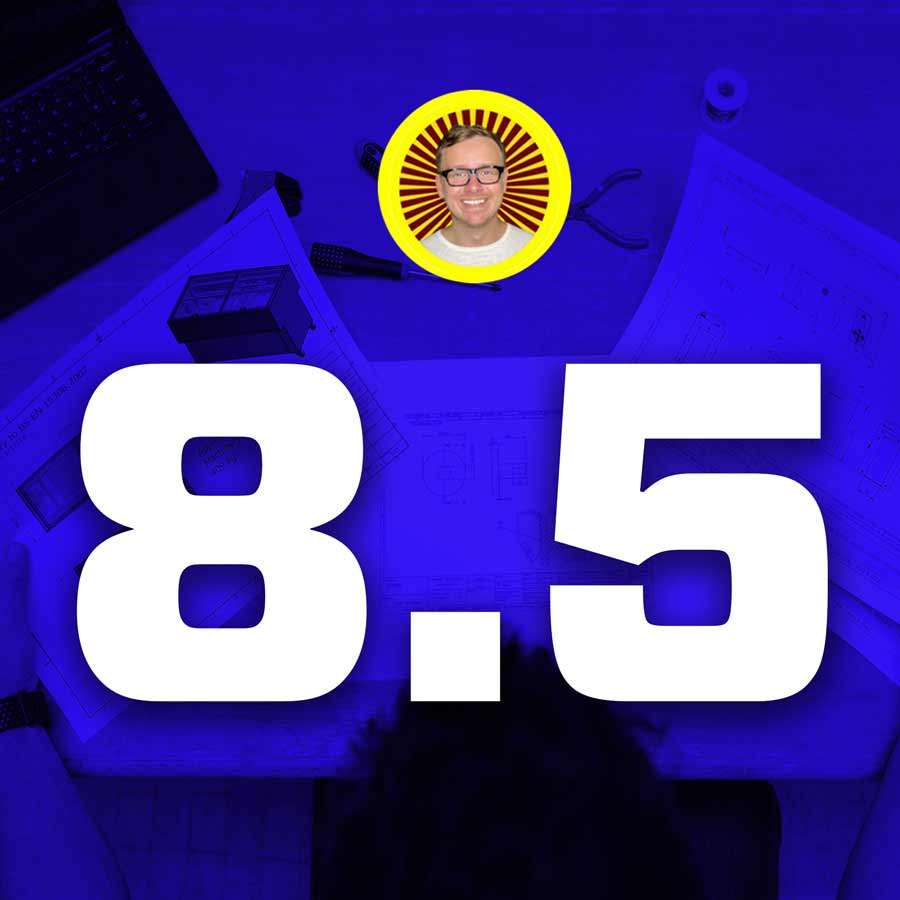 Final Score for Civil Engineering Degree: 8.5/10
A degree in Civil Engineering can be the perfect choice for anyone who is interested in building and designing structures that will withstand the test of time. If you're passionate about problem-solving, critical thinking, and creating solutions to improve society's infrastructure, then a Civil Engineering degree is an ideal choice.
With that said, if you're looking for a field of study that provides diverse career opportunities, pays well, and allows you to make a significant impact on the world around you, then pursuing and becoming a Civil Engineer can be the perfect path for you.
Alternatives to being a Civil Engineer
It's not wrong to have a plan B, I even suggest that you go all the way to plan Z. We have to face the reality that some things might really not be for us, no matter how promising or how much effort we put in. The great thing is, there are other engineering degrees you can pursue apart from the Civil discipline.
Consider taking a degree in Mechanical Engineering
Mechanical Engineers design, develop, and manufacture machines or systems while applying the principles of physics and math. They design and test prototypes of new products and upgrade existing ones. They also run research to deal with engineering problems to develop new techniques. 
Take a degree in Electrical Engineering
Electrical Engineers students dedicate their time in studying and applying practical methods towards electrical systems such as power generation and distribution systems, communications systems, and electronic devices. They also prepare students who may get careers in fields related to renewable energy (solar and wind), or in developing new communication technologies.
Pursue an Industrial Engineering degree
Industrial Engineers evaluate and analyze industrial operations to determine areas that need improvement and solve problems to make processes more efficient. They apply the principles of mathematics, statistics, and engineering to streamline the processes of industries related to manufacturing, healthcare, logistics, transportation, and services industries.
Study Architecture
Having a degree in Architecture will give you the opportunity of creating and designing structures that would greatly emphasize a blend of aesthetic appeal, functionally, and safety.
If you have a passion for problem-solving, can work hard and stay on top of your game, then being an engineer that has been trained under the Civil discipline can be the field for you. The opportunities offered by this profession will not only provide a positive impact on society but can also leave a lasting legacy through construction and design of essential civil infrastructure, and buildings. With the right education, skills, and attitude, you can create a rewarding career in the fields of Civil Engineering apart from making quality of life better for everyone. It's always going to be a win-win!