What Are The Benefits of Finishing A Supply Chain Management Degree?
The supply chain management industry has been running businesses all over the world without much recognition, but that doesn't mean it's not thriving.
A lot of unsung heroes play a major role in this industry, and although they work behind the scenes, it's an industry that's filled with various career paths, huge growth, and salary potential.
If you're analytical and don't put much thought into being acknowledged by the general population, then a career in the Supply Chain Industry might work for you. Thus, taking a degree in Supply Chain Management might be a great idea. Read on as I dig deeper into the prospects for a degree in Supply Chain Management.
What is a degree in Supply Chain Management?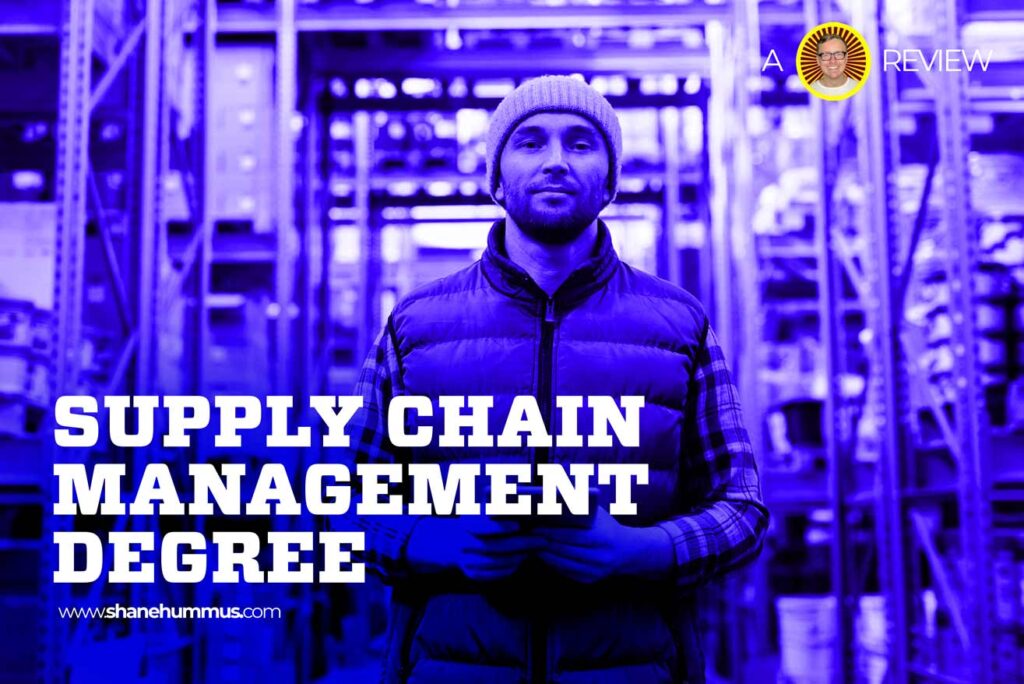 To fully understand what a Supply Chain Management degree is, we first need to understand what Supply Chain Management is.
Supply Chain Management focuses on the systemic management of the flow of goods, services, and information from point A (origin) to point B (consumption). The activities in this field include procurement, transportation, warehousing, inventory management, and distribution. The goal of Supply Chain Management is the optimization of these processes to make sure that the transport and quality of products delivered are of high regard.
Now that we know what Supply Chain Management is, it is time to understand what a Supply Chain Management degree is.
A Supply Chain Management degree is an academic program offered by colleges and universities that teaches how to plan, coordinate, and optimize the movement of goods and services from point A to point B strategically. Supply Chain Management students by giving them the understanding and skills to handle supply chain processes such as procurement, transportation and warehousing of foods, inventory management, and distribution.
Here's a video about supply chain management:
How Long Does It Take To Get a Supply Chain Degree?

The length of time it would take to finish a Supply Chain Management program depends on the level of study you're planning to take on.
An associate's degree would normally take two years to complete, and a bachelor's degree in Supply Chain Management would take four years to complete full-time. A master's would take a year on top of the bachelor's.

Additionally, if you're looking to take on a PhD in Supply Chain Management, it would typically take 3–5 years to complete on top of the Master's. The good thing is, if you're already a working professional, you can opt to take your doctorate online for more flexibility as you are able to personalize your course load to your work schedule.
Supply Chain Management Careers and Jobs for Graduates

Supply Chain Manager
Supply Chain Managers are an essential part of a business or organization because their responsibilities include making sure that products get from point A to point B on time and in perfect condition. They work with various departments to plan and control the process, from getting raw materials to making the final product, to delivery. Their job is to ensure that everything runs efficiently and that the product delivered meets customer expectations.
Logistics Manager
The responsibility of a Logistics Manager is to oversee the movement of an organization's inventory, which normally includes raw and finished products. They plan the routes for transportation, manage budgets, direct fleets, and manage warehouse operations as well. Logistics Managers make sure that shipments are processed and stored properly.
Materials Manager
Minimizing waste, supervising work in progress, and maintaining a balance between output and inventory levels are some of the responsibilities of a Material Manager. Their main obligations are to oversee the whole process of the flow of materials in a business or organization, from buying to managing inventory levels and making sure that the demands of clients are met.
Buyer/Planner
Buyers and planners roles in an organization's front-line supply chain are planning, material management, product life cycle, and service design. These responsibilities provide a considerable amount of experience in a lot of supply chain functions. It can also provide opportunities to acquire skills in both business-to-business and business-to-customer activities.
What kinds of Jobs can I Get with a Supply Chain Degree?
Logistics Coordinator
Logistics coordinators, or logisticians, are responsible for overseeing the movement of a variety of goods, people, and supplies. They handle purchasing, transportation, inventory, and warehousing. They use software systems that are designed specifically for logistics management, making procurement, inventory, and other aspects of the supply chain organized and efficient.
Management Analyst
The responsibilities of a Management Analyst can vary from project to project. They have the option to work independently or in a team, focusing on inventory control or reorganizing corporate structures. Management Analysts can devise strategies to enter or remain competitive in the market as well.
Purchasing Agent
Purchasing agents are professionals responsible for the acquisition of goods and services that are needed by an organization or business. They negotiate for the best price possible while making sure that the quality of the goods they obtain meets the standards of the company or organization they work for. They also maintain good relationships with suppliers and supervise inventory levels to make sure that the businesses they work with have the supplies they need to operate seamlessly.
Operations Analyst
Operations Analysts assist companies in solving problems and making decisions by collecting data and investigating it using statistical and database software. They provide options to deal with challenges and help the management determine the best choice by considering how much it would cost and what kind of benefits they could have from each alternative.
Job Outlook After Completing a Supply Chain Degree

New Supply Chain Management professionals have high chances of being employed because of the foreseen development of available occupations when combined. With extended room for career growth, a high salary, and big benefits, it's no wonder that professionals in the field enjoy what they do, which attracts more people to join the industry.
To have a better understanding of the data presented by the BLS, here's a table showing the job outlook of Supply Chain professionals:
| | |
| --- | --- |
| Occupation | Job Outlook 2021–2031 |
| Logistics Coordinator | 28% (Much faster than average) |
| Management Analyst | 11% (Much faster than average) |
| Purchasing Agent | -6% (Decline) |
| Operations Analyst | 23% (Much faster than average) |
Source: US Bureau of Labor Statistics
With the information collated by the government, it's safe to say that going for a degree in Supply Chain Management is going to be a great choice for your future.
Average Salary of Supply Management Chain Graduates

According to Payscale.com, as of May 2022, the average annual salary for a Supply Chain manager was $82,463. However, it's important to remember that there are factors that may affect salary amounts. This would include location, industry, and level of experience. We can say the same about entry-level jobs available for new industry professionals.
Logistics Coordinator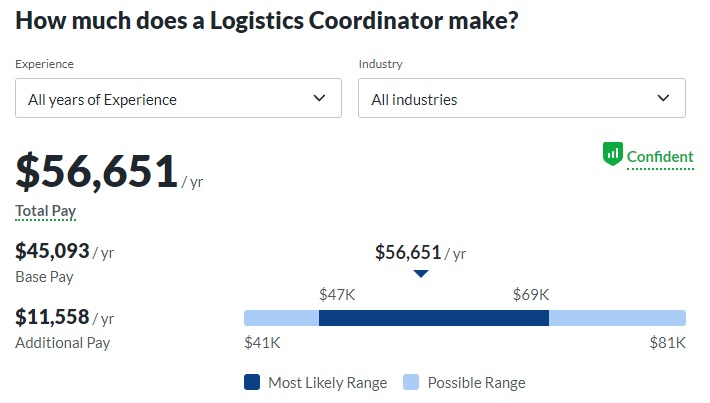 Data from Glassdoor reveals that logistics coordinators in the US earn a total of $56,651 per year, with an average base pay of $45,093. It's also estimated that an additional $11,558 is added as pay from bonuses, commissions, tips, and profit sharing.
Management Analyst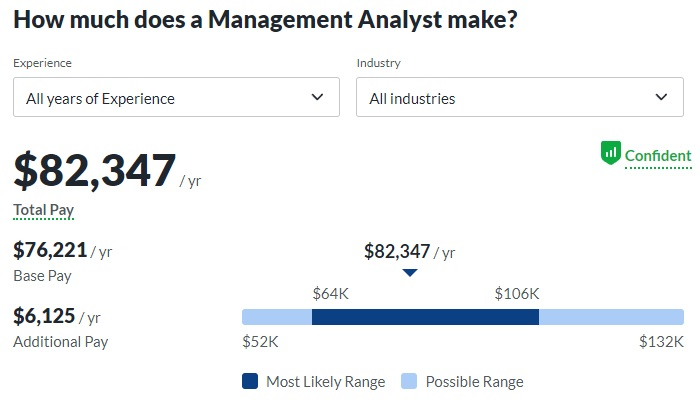 In the United States, Management Analysts can make a total of $82,347 annually, with $76,221 as the base pay. Additional pay of $6,125 is considered a bonus, tip, commission, or profit sharing.
Purchasing Agent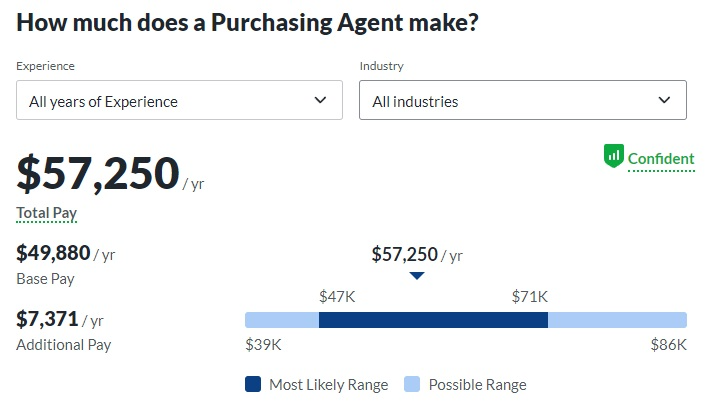 The annual compensation of Purchasing Agents in the US is typically $57,250. $49,880 of which is the base pay, while $7,371 is considered an extra that comes from bonuses, tips, commissions, or profit sharing.
Operations Analyst

Operations Analysts in the US can make an annual salary of $73,446, according to Glassdoor. $64,206 is considered base pay, and $9,239 is additional pay that may come from bonuses, tips, commissions, or profit sharing.
Job Satisfaction of Supply Chain Graduates

The Association for Supply Chain Management (ASCM) ran a survey called the ASCM 2020 Supply Chain Salary and Career Report, and what they found is telling. 88% of the 2,400 respondents say that they have a positive outlook on their careers. Meanwhile, 85% said that they would endorse having a career in the supply chain industry. ASCM also said, "Nothing tells the story of the industry's success better than people's level of satisfaction with their jobs and the fact that they want to share that success with others."
Great salaries, continuous growth potential, being socially progressive (in terms of the gender pay gap), being provided big benefits, and far-reaching opportunities for college graduates entering the workforce are the main reasons why Supply Chain professionals are very satisfied with their careers.
Real-World Examples: How Do Supply Chain Management Graduates Fare in the Real World?
For me to see the legitimacy of the great things I found out about the world of Supply Chain Management, I checked out real-world testimonials of professionals in the field. What I saw is interesting and can help you decide whether to enter this industry or not.
Job Market Demand
The thread started with a question about a husband asking why his wife can't seem to find any jobs related to Supply Chain Management in their area. He continued that his wife only receives little to no calls about job openings and is asking for tips on how to make things easier for her. Here's how Reddit users responded:
These users, however, said that his wife's resume should impress the employer's AI. Gave tips on how to optimize his wife's application using GPT. They also added that you can pay for a resume writer but don't necessarily have to since AI can help you create one for $0. Since the Supply Chain industry works with automation, it only makes sense that they will use some sort of AI to streamline their approach to job applicants.
Stress and Salary

One user got straight to the point and made a thread asking the public how much stress one could have being in any position in the Supply Chain industry. Here are the replies:
What particularly caught my eye was the reply from this user. It only makes sense that they pay you a large amount since you never know what you need to put up with. Since you'll be doing business with people from all around the world, the way they do things might be different from how you handle similar issues.

Flexibility
This user asked what the best language to learn to be more flexible in the industry is.
However, these guys said learning Chinese or any East Asian language could also be helpful if the industry you're setting your sights on focuses on imports and exports.
Career Switches
The user that started the thread asked if he switched careers from being a teacher to an industry professional in the Supply Chain Industry, would he meet success?
These replies made a positive remark about teachers jumping on to a career in the Supply Chain industry. The analytical skills developed in learning how to teach played a huge role in the success of the career jump.
Is a Supply Chain Management Degree for You?
In order for us to help you be more objective on whether to pursue a degree in Supply Chain Management, I've come up with a cheat sheet that can assist you in further gaining clarity:
Yes
No
Job market demand
Does your current location have a high demand for Supply Chain Professionals?
School Accreditation
Is the degree program you're contemplating choosing accredited by the Accreditation Council for Business Schools and Programs (ACBSP) or the Association to Advance Collegiate Schools of Business (AACSB)??
Scope of Curriculum
Is the degree program you're thinking of pursuing covering a wide range of topics about Supply Chain Management?
Faculty
Experience wise, is the faculty's background in the field at par or beyond your expectations? Your competencies and theory mastery in the field will depend on your professors expertise.
Professional Certifications
Is the program you're thinking of choosing be able to prepare you for any certifications such as the APICS Certified Supply Chain Professional Certification (CSCP)? Certifications can help with career advancement and maintain an edge among other professionals.
Interest and Passion
Are you strongly interested in Supply Chain Management and its related fields?
Networking Opportunities
Does the Supply Chain Management degree program you're considering allow its students the opportunity to connect with like minded people in the field? Networking this early in your education will bolster the confidence of employers in hiring you.
Internship Opportunities
Are there internship opportunities offered in the degree program you're looking to apply to? Internships provide real-world experience that employers deem an asset.
Technology and Tools
Is the school you're trying to get into equipped with the latest technology and tools to help you be prepared in the field?
Time Commitment
Are you determined to invest the time needed to finish a degree in Supply Chain Management? Depending on your target level of education, it may take longer than four years to complete.
Choosing the Best School for your Supply Chain Management Degree Education
When choosing a school to complete a Supply Chain Management program, it's important to take several factors into consideration.
Ensure that the school you're trying to attend is accredited by the Accreditation Council for Business Schools and Programs (ACBSP) or the Association to Advance Collegiate Schools of Business (AACSB), among other reputable accreditation agencies. Doing this will indicate that the program you're pursuing meets academic standards and provides quality education to its students.
Another important factor is courses offered in the program. Making sure that the subjects being offered covers the areas of Supply Chain Management you're fascinated with. These include logistics, procurement, and inventory management. It won't also hurt to check the qualifications of the faculty members of the school. Seeing that they have hands-on experience in the industry or have relevant research experience will help you be confident that you're on the right track.
Furthermore, checking to see how their career services work (or if there is one) or if they have industry connections will help you land a job after graduation and build your network. In relation to career services, it's also important to consider the location of the school and the internship and job opportunities presented in the surrounding area. Applying for schools in cities or states with a solid foundation in the Supply Chain Industry can be highly beneficial for a student like you.
In addition, considering the size of the class you'll be attending can affect your learning experience. Smaller class sizes can provide personalized attention from faculty, helping you do better in class. You also might want to consider online and on-campus classes. If you're after flexibility, you can take your classes online. While on-campus classes can bring you in-person interaction with faculty and classmates. Exploring the reputation of the school, rankings and reviews from current students and alumni can serve as a guide of what you can expect of what you'll turn out during and after graduation.

Lastly, you might want to look for a school that offers financial aid, scholarships, or other forms of assistance to help with the cost of tuition and other expenses. It won't hurt to know this because you never know when you'll need it.
Pros and Cons of having a degree in Supply Chain
| | |
| --- | --- |
| Pros | Cons |
| High demand for professionals | Limited flexibility |
| Stable job opportunities | Fast-paced environment resulting in high-stress accumulation |
| Great salary | Requires continuous learning |
| Career Advancement Opportunities | Lack of creativity due to focus on technical skills |
FAQs About the Supply Chain Management Degree
What can I do with a degree in supply chain management?
A supply chain management degree can land you jobs in different industries such as manufacturing, retail, logistics, and transportation. You can be a logistics manager, a supply chain analyst, a procurement specialist, or an operations manager.
What kind of skills do I need for a degree in supply chain management?
Having strong analytical, problem-solving, and communication skills will give you an edge to get a supply chain management degree. Apart from that, being detail-oriented, organized, and able to work under pressure are some of the qualities you'll need once you get to work in the real world.
Final Verdict for the Supply Chain Management degree
Salary 8.5/10
To get a better salary, a supply chain management professional has to carefully choose which industry he's going to work in. The good news is, since the demand for such professionals is on the rise, it's going to be hard to miss any high paying entry level jobs in any industry.
Satisfaction 7.5/10
The satisfaction of Supply Chain Management professionals towards their roles can directly be related to the salary and benefits they receive, apart from the career advancement opportunities it provides.
Demand: 8.5/10
Supply Chain Management careers are continuing to grow because of e-commerce and globalization. That helps support the fact that you will have little to no problem landing a job post-graduation.
X-Factor 8.5/10
Being analytical is the X-Factor of having any Supply Chain Management degree. To develop the analytical skills needed to succeed in this field, you must train on interpreting data and making informed and strategic decisions based on the investigation done. Analytical skills will help you interpret data that can help with problem-solving and communicating with suppliers, manufacturers, and customers alike.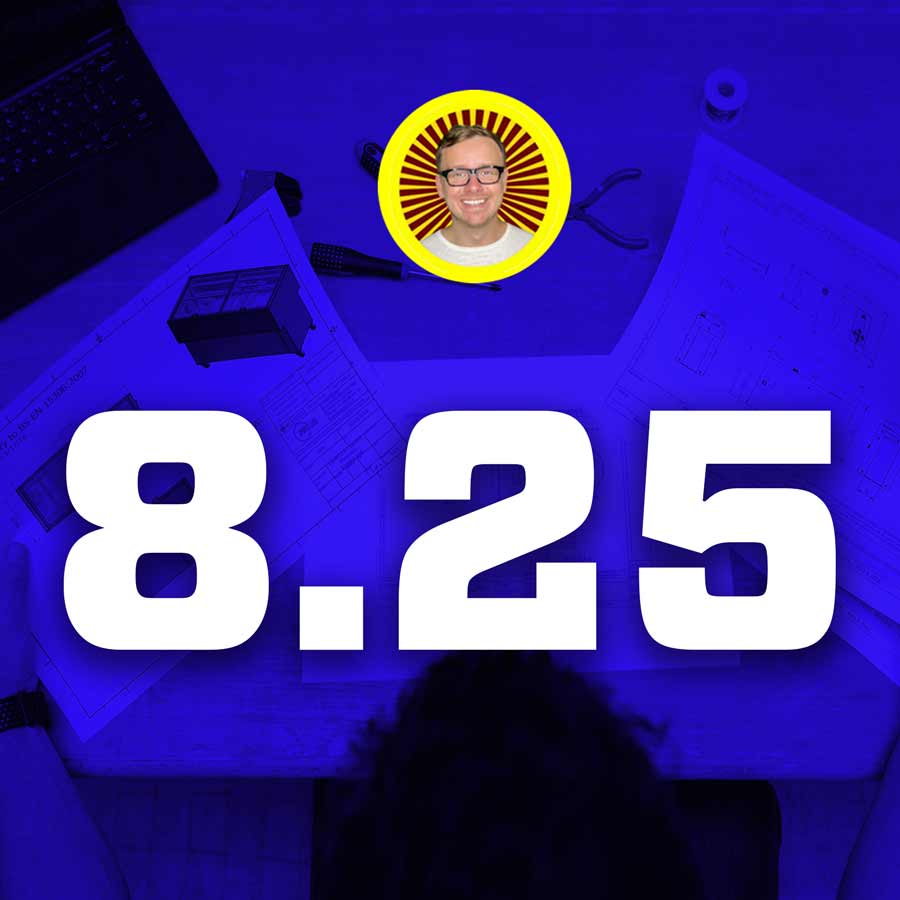 Final Score for Supply Chain Management Degree 8.25/10
Completing any Supply Chain Management program can be the perfect choice for anyone who's passionate about problem-solving and creating solutions to improve the ebb and flow of any organization.
With that said, if you're trying to find a field of study that will improve your analytical skills and strategic thinking as well as give you a wide range of opportunities post graduation, then pursuing and being a supply chain management professional can be the one for you!
Alternatives to a Supply Chain Management Degree
There are several alternatives you can pursue before going straight for a degree in Supply Chain Management. These options can help bolster your career in the field and can even show you avenues that you haven't considered before that may also catch your interest.
Consider taking a degree in logistics management.
This degree program focuses on optimizing the delivery of goods and materials from point A to point B. This program covers subjects about transportation, storage, inventory control, and distribution.
Study Operations Management
Operations Management students acquire the mastery of overseeing production processes – from planning, scheduling, to managing and regulating a production system. Curriculums under Operations Management covers topics such as quality assurance, supply chain management, and inventory control.
Get a degree in Business Administration
Obtaining a degree in Business Administration can give you extensive knowledge about practices of businesses. It can also give you the know-hows of finance, marketing, operations, and human resources. Being specialized in operations or logistics may give you an edge once you pursue a career in Supply Chain Management.
Pursue an Industrial Engineering degree
Having a degree in Industrial Engineering can provide you with the knowledge of how to develop and streamline intricate systems such as manufacturing processes, supply chains, and logistics networks. As a professional, you will be tasked with improving efficiency and quality by using informed data and cutting-edge technology.
Study Information Systems
Students who pursue management information systems learn various subjects such as database management, programming, and information security. This program focuses on utilizing updated technology to manage business operations.
If you're highly analytical and passionate about efficiency, strategy, and you pay attention to detail, then you're a good fit for any supply chain management careers available in the market. With the right education, skills acquired, and attitude, you can create a rewarding career locally or in the global Supply Chain Management field.