Tips for Crafting Digital Marketing Job Descriptions (Practical Guide)
Digital marketing is not for digital marketing managers alone. There are lots of jobs you can land in digital marketing that can help you grow both professionally and financially. These job descriptions can help you in your search for the correct position or if you are aiming for a well-deserved promotion.
This guide will provide an overview of the most common digital marketing job descriptions so you can decide which one is right for you and tips on how to succeed in your chosen position. If you are a company running a digital campaign, this will also be helpful to you as I will be giving a guide on how to prepare detailed digital marketing job descriptions. Read on!
Demand for Digital Marketing Jobs
Before we dive in into the different job descriptions associated with digital marketing, let me first point out the high demand for digital marketing professionals in the job market today.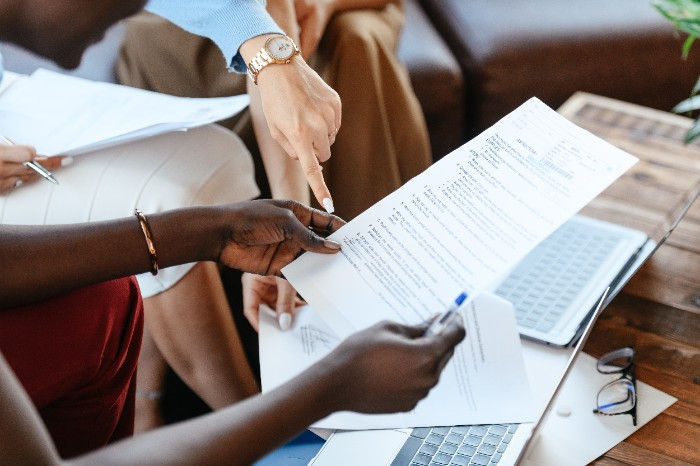 In a survey conducted by the Content Marketing Institute in 2018, 77% of marketers said they planned to increase their digital marketing staff. Similarly, Forrester reported that spending on digital marketing will reach $332 billion in 2022, up from $146 billion in 2016.
These results indicate not only an increased demand for digital marketing professionals but also a need for companies to staff their teams with the right people for each job. With this guide, you can get an understanding of the type of digital marketing jobs available as well as what skills you will need to succeed in one of these positions
Digital Marketing Job Descriptions
There are many different types of digital marketing jobs that fall under the digital marketing umbrella. Here are some of the most popular job descriptions you can find in this field:
Content Marketing Manager
Otherwise known as the digital marketing manager, content marketing managers craft and execute content strategies for a company's website, social media platforms, blog, email campaigns, and other content channels. They use data to assess performance and optimize digital marketing campaigns.
A digital marketing manager helps run the integrated digital marketing campaigns of the company and should be adept with social media management, digital marketing techniques, digital marketing tactics, and most especially handling the marketing team to be at their optimum performance.
Content Marketing Managers can help steer the company's growth by creating content that is engaging, relevant and in-line with its core values. They must have excellent communication skills as they will be working closely with other departments, such as the sales team and customer service teams.
Digital Marketer
Digital marketers are responsible for planning, executing and managing campaigns that increase traffic to a company's website and other digital channels. They also analyze data to track the performance of their campaigns.
A digital marketer contributes success to the company by increasing brand visibility, engagement and sales. He can do this by using various strategies such as SEO, email marketing, content marketing, pay-per-click (PPC), and social media marketing campaigns. The digital marketing job description for a digital marketer may seem complex, but once you will land in the job, doing the job will come naturally.
Social Media Manager
Social media managers create and run social media campaigns to build relationships, drive brand awareness and increase website traffic. They also develop content for platforms such as Twitter, Instagram, Facebook, YouTube and LinkedIn.
Lest we forget, social media presence is pivotal for a company's online visibility. The social media manager is responsible for ensuring that the messaging of the company remains consistent, as well as monitoring and responding to customer inquiries from across all platforms.
The success of social media campaigns relies heavily on this position's ability to craft compelling content, build relationships with customers and prospects, create new strategies and tactics, and measure the success of campaigns.
Search Engine Optimization (SEO) Specialist
An SEO specialist is responsible for optimizing a company's website to appear prominently in search engine results. They use a variety of SEO techniques such as keyword research, content optimization, and link building.
These techniques target audiences that will surely boost the digital marketing efforts of companies. It is often said that one of the battlegrounds for digital marketing are the search engines. The higher you rank, the better for your website analytics. As such, an SEP specialist needs to identify trends with the digital marketer to have effective digital marketing campaigns.
PPC (Pay-Per-Click) Manager
A PPC manager is responsible for setting up, managing and optimizing pay-per-click campaigns on platforms such as Google Ads and Microsoft Advertising. They also track results, analyze data and adjust campaigns to maximize efficiency.
The role of a PPC manager is incredibly important in a company as they are responsible for setting up, managing and optimizing pay-per-click campaigns on platforms like Google Ads, Microsoft Advertising, and other channels. The success of any digital marketing campaign lies heavily on the ability of the PPC manager to create effective strategies that will bring in the best ROI for their efforts.
Web Developer
Web developers are responsible for designing, coding and maintaining websites. They use a variety of technologies including HTML, CSS, JavaScript and PHP to create custom web experiences that engage users and drive conversions, especially in online marketing.
While a web developer job seems remote for digital marketing, the truth is they run the backbone of digital marketing campaigns in online marketing. In fact, a web developer is responsible for the execution of the vision of the digital marketing team to make it more appealing and engaging. Digital marketing campaigns need web developers to ensure that a company's website is up to date and functioning properly.
Content Marketing Specialist
Content marketing specialists help create content strategies for a company's website, blog and social media channels. They use data to assess performance and optimize campaigns. They also write, edit and coordinate the creation of content such as blog posts and videos.
Content marketing specialists have an important role to play in digital marketing campaigns. Their goal is to ensure that content created for a company's website, blog, and social media channels is reaching the right audience and sparking engagement. A successful digital marketing campaign needs to have content that is both engaging and useful to its audience to convert viewers into customers. Content marketing specialists are experts at creating this type of content and ensuring maximum reach across all platforms.
Digital marketers need a variety of roles and skill sets to deliver successful campaigns. Each of these roles plays an important part in providing the best possible results for a digital marketing campaign. With the right team in place, digital marketers can ensure their campaigns have maximum reach and engagement with their audience. The digital marketing job description included above will ensure that your marketing team will be able to harness the potential of every member of the team, as well as ensure that key roles are being filled up for your marketing campaigns to be well-oiled.
How Important is a Digital Marketing Job Description?
Digital marketing job descriptions are essential for any business looking to get the most out of their digital marketing efforts. By clearly defining roles and responsibilities, it ensures that everyone on your team is pulling in the same direction and can understand how they contribute to the success of a campaign.
Having this information readily available also helps when recruiting new members to join the team. It allows potential candidates to evaluate the job requirements and determine whether or not it's a good fit for them.
For a Digital Marketing Manager
A digital marketing manager running various digital marketing campaigns can benefit from a detailed job description to ensure that their campaigns are in line with the goals of the business. They should also be familiar with a variety of digital marketing channels and have an understanding of analytics to measure success. It is important for a digital marketing manger to create effective strategies and maximize ROI while staying up-to-date on trends in the industry.
A comprehensive digital marketing job description will help ensure that your team is set up for success and can provide maximum ROI for their efforts. By clearly defining roles and responsibilities, it will ensure that everyone on the team knows what to expect of one another and that each individual plays an important part in creating a successful campaign.
For Digital Marketing Campaigns
Let's face it: digital marketing campaigns need digital marketing managers, digital marketing specialists and other marketing professionals that breathe digital marketing as if it is the oxygen that run their lives. I am not being cheesy here, but for this to be realized, a good digital marketing job descriptions sheet will be like a north star to your company's success.
So when you need a digital marketing specialist to do your company's digital marketing strategy, who does a good job in marketing database, marketing tools, and the like, this digital job descriptions sheet will surely streamling the process.
Tips for preparing digital marketing job descriptions in the talent acquisition process
I know that finding the right persons to become digital marketing managers or simply to become members of the marketing team is a tedious job. It is hard to find a digital marketing manager these days, much more a good digital marketing specialist. But with a good and sound digital marketing job description posted on your site, it will make it easier.
Here are the tips you can make as a guide to write compelling digital marketing job descriptions to hire the best fit for your company:
• Know the job: Be sure you know what the job entails and can explain it to a potential candidate.
• Set expectations: Clearly outline the responsibilities, duties and expectations of the position.
• Emphasize knowledge: Highlight any area of digital marketing in which expertise is required or desired.
• Include qualifications: List the skills and experience that are required or preferred for the role.
• Use language that sells: Write the job description in a way that will make candidates want to apply.
• Be clear and concise: Avoid using jargon or complicated language. Keep it simple and to the point.
By following these tips, you can be sure that your job description will attract the right candidates for your digital marketing team. With a well-crafted description, you'll find it easier to identify top talent and ensure that each person serves the purpose of the campaign.
Key Takeaways
Digital marketing tools will be put in vain if you don't have a good team that includes a digital marketing specialist, a digital marketing manager, a digital marketer, the list goes on and on. This being said, there is a need for you to be specific in digital marketing roles you wish to be filled in so that you can come up with digital marketing job descriptions in a manner that is efficient and will surely get the best people in town.
For instance, to have a good digital marketing manager, you need to outline fluidly the digital marketing manager responsibilities in the job description. This will ensure that you will be working on the same page in doing digital marketing-related deliverables such as maintaining the marketing database, email marketing, maximizing the marketing tools, doing search engine marketing, and exploring current marketing tools that will be useful in running a successful digital marketing campaign.
Digital marketing is indeed a competitive field. But with digital marketing specialists in your team, you will have the edge in running a succeful marketing campaign. So make sure that your job description is clear and concise so you can get your dream team in no time.