Earn While You Learn: Best Remote Jobs Even Without A College Degree (Yet)
College is an exciting time, but it can also be expensive. Between tuition fees, textbooks, and living expenses, many college students find themselves in need of extra cash. Fortunately, there are plenty of online or remote jobs available that can help students earn money while studying.
Let's explore the best online jobs for college students and provide tips for landing them.
What are Remote Jobs or Online Jobs?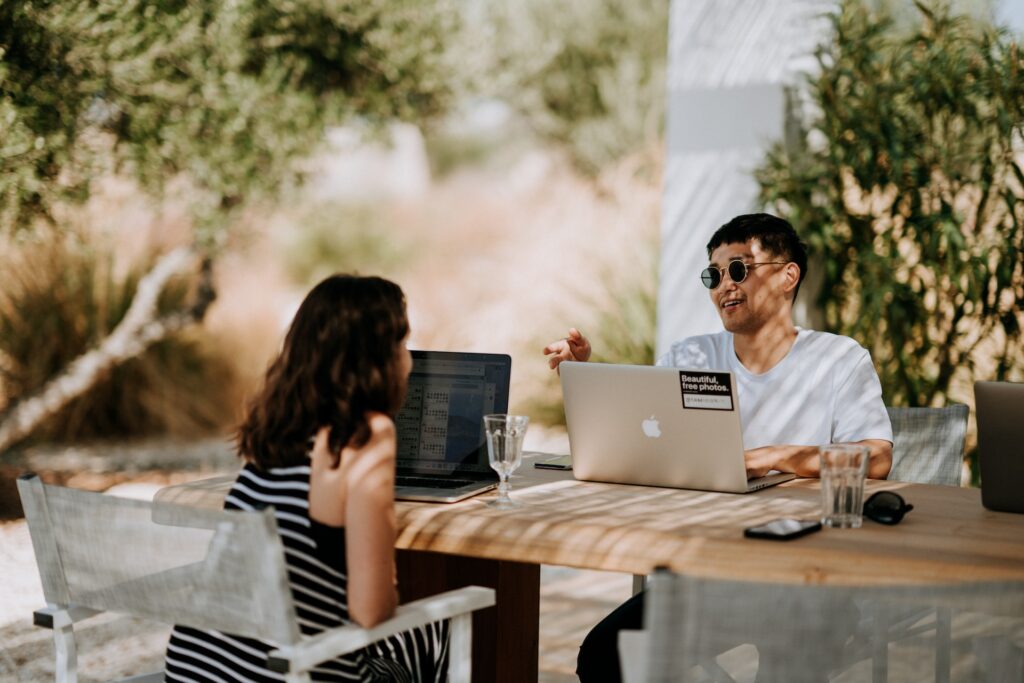 During the pandemic, a lot of jobs were converted from office-based to work-from-home setups. This means that instead of going to the office, employees were forced to stay at home and perform their job duties there.
Similar to that, online jobs or work-from-home setups are jobs that don't require a person to be physically present in the office. They just need to attend meetings and ensure that they're getting things done.
For students, having remote jobs means that they can earn extra cash to fund their studies while sitting in the comfort of their homes.
Benefits of Remote Jobs for College Students
Before we dive into some of the most common online jobs for college students, let's first take a look at why working from home is beneficial for college students.
Flexibility
The first benefit it offers is flexibility. Most online jobs typically offer a flexible schedule. This means that you can work whenever you want, as long as you're completing your hours or work. You can do work whenever you're on a break or not doing anything.
If you're looking for something more flexible, you need to look for online jobs that are output-based. These types of jobs will only track your completed tasks, rather than counting the hours that you've been working. An output-based job will allow you to work around your classes and other commitments.
Convenience
Working from home also has its benefits for commuting and experiencing the hustle and bustle of busy streets and roads. When you work from home, you can say goodbye to traffic jams and a lack of transportation.
Since you're just at home, there's no need to spend money on gas or fares, and you also get to save time you're supposed to use traveling to and from your workplace.
Work Anywhere
With an online job, you can work anywhere you want, provided that there's a reliable internet connection. You can work by the beach while camping or in your favorite restaurant—you name it!
Gain Valuable Skills
Similar to other types of working setups, you can gain valuable skills when working from home. Skills include writing, social media management, customer service, and more—all of which can be useful for your future careers.
Disadvantages of Remote Jobs or Work-from-Home Setups
Of course, it's important to note that there are also some potential disadvantages to remote jobs for college students:
Limited Face-to-Face Interaction
Online jobs are often remote, which means you may not have the opportunity for in-person interaction with colleagues or clients. This can lead to feelings of isolation and make it harder to build professional relationships.
Potential for Distractions
Working from home can be convenient, but it can also be distracting. When you have family, friends, or roommates around, it can be challenging to concentrate on your work.
Many online jobs are contract-based or project-based, which means there may not be a guarantee of steady work or job security. This is among the major differences between office-based jobs and work-from-home opportunities.
Online jobs typically require a high level of self-discipline and time management skills. Without a boss or co-workers to keep you accountable, it can be tempting to procrastinate or let deadlines slip.
Difficulty Balancing Work and School
Depending on the workload of your remote jobs, it may be difficult to balance work and school responsibilities. It's important to prioritize your academic commitments and make sure you're not overworking yourself.
Overall, while there are some potential downsides to online jobs for college students, many students find that the benefits outweigh the disadvantages. By carefully considering the pros and cons and choosing the right job for your skills and interests, you can earn money while you learn and gain valuable professional experience.
What are the Best Remote Jobs?
Online Tutoring Jobs
If you're a whiz in a particular subject, online tutoring could be an excellent option for you. Online tutoring involves helping students of all ages with their schoolwork, from elementary school to college. You can tutor students in a specific subject or offer general academic support.
Benefits of online tutoring jobs:
Flexible scheduling
High demand for online tutoring services
Opportunity to help others learn and grow
Websites and platforms for finding online tutoring jobs:
Chegg
TutorMe
Skooli
Wyzant
Freelance Writing Jobs
If you have strong writing skills, freelance writing could be an excellent online job for you. Freelance writers create content for a variety of clients, including blogs, websites, and businesses. This job can involve writing anything from product descriptions to white papers.
Benefits of freelance writing jobs:
Flexible scheduling
Opportunity to build a portfolio and develop writing skills
Potential for high earnings
Websites and platforms for finding freelance writing jobs:
Upwork
Freelancer
Contena
ProBlogger
Virtual Assistant Remote Jobs
Virtual assistants provide administrative support to individuals and businesses, such as managing emails, scheduling appointments, and handling customer inquiries. This job can be a great fit for organized and detail-oriented individuals.
Benefits of virtual assistant jobs:
Flexible scheduling
Opportunity to develop administrative and communication skills
Potential for high earnings
Websites and platforms for finding virtual assistant jobs:
Social Media Manager Remote Jobs
If you're social media savvy, you could work as a social media manager for a business or an individual. Social media managers create and curate content for social media platforms such as Facebook, Twitter, and Instagram.
Benefits of social media manager jobs:
Opportunity to develop social media and marketing skills
Potential for high earnings
Opportunity to work with a variety of clients and industries
Websites and platforms for finding social media manager jobs:
Hootsuite
Social Media Manager School
Remote.co
Indeed
Another career you can pursue is a remote tech sales job. Learn more about it in the linked article.
You can also watch this video for more information about remote jobs without a degree or experience:
3 Tips for Landing Online Jobs as a College Student
Since a lot of people are shifting towards online jobs, competition also increases. In addition, there are a lot of people with experience applying for the jobs you might apply to. This means you'd need to exert more effort to land a job.
Here are some tips to help you out:
Build a Strong Resume and Portfolio
Whenever you're applying for an online job, you will need to create a strong portfolio and resume. Highlight your relevant experience and ensure that you list all the skills you have that align with the position you're applying for.
Also, prepare a portfolio that you think will help you get the job. If you're applying for a writing position, then presenting articles you've previously created is a great idea. This is because the employer will have an idea of your writing style and how good you are at it.
Remember, you should always focus on letting your application materials showcase your skills and experience. Here's our guide for digital marketing resume and tech sales resume.
Be Professional
You need to treat your online job search and applications like you would treat physical job applications. Always be professional in communicating with potential employers, and if they ask you to go through assessments, make sure to always submit high-quality work outputs.
When it comes to meetings and interviews, ensure that you're in the video conference room 5 minutes before the scheduled time. Doing so shows your future employers that you value time.
Lastly, always look professional. Dressing professionally helps you make an excellent first impression on the interviewer. What do you think they would think if you appeared late and looked like you just woke up?
Stay Organized
Similarly, when looking for jobs physically, you always need to be organized. Keeping track of job applications and assessment deadlines is a must. When you see that your application has been pending for a week, asking for follow-ups with potential employers is okay.
Get Paid to Work Remote Jobs While Studying
Online jobs can be an excellent way for college students to earn money while studying. Whether you're tutoring students, writing content, or managing social media, there are plenty of online job opportunities available.
By following the tips outlined in this article, you can increase your chances of landing an online job and start earning money while you learn.