Tips on Creating Your Resume For Digital Marketing
WHAT MAKES A GOOD DIGITAL MARKETING RESUME?
First and foremost, we have to know what makes a good digital marketing resume. Before you say that I can just go to Google and search for digital marketing resume examples, you must understand that hiring managers are becoming more selective in their hiring process!
Why? This is because having a digital marketing job, in today's world, is not uncommon any more. Meaning, even if you are about to submit a digital project manager resume, digital strategist resume, digital marketing manager resume, etc. Digital marketing teams already know what to expect from every position they are looking to fill!
But before diving into your resume, let's first discuss what digital marketing is! It only takes 5 minutes for that.
Thousands of businesses have already employed thousands of digital marketing professionals, the competition in this field just got stricter, and every digital marketing resume is being sifted better!
So instead of just copying what Google may show you, why don't we make a compelling digital marketing resume ourselves?
Ask the Help of Professionals
Let's face the fact, some people are paid well due to the specific services they render! Asking for aid from a skilled certified professional resume writer is a quick way to have a good digital marketing resume. It's a no-brainer move, these professionals have helped thousands of job seekers get the job they want through an amazing resume.
The problem here is that some of you may not have access to these types of people especially due to financial reasons. Some of you may be fresh out of college with no money yet and are still looking to land your first digital marketing job description that fits your strengths!
If that's the case, continue reading…
Start With an Amazing Digital Marketing Resume Header
Your digital marketing resume summary only has a glimpse of the opportunity to get noticed. Literally a glimpse of the hiring manager's attention!
With that being said, make sure that your resume header is eye-catching. Whether you put your name in large and creative font or you showcase the best-looking picture of yourself, just make sure that your header does not look boring yet still lean on the formal side.
A functional yet still a formal resume format is putting your contact information at the header. You may put your phone number, social media links, email addresses and other means for them to contact you quickly.
Include A Brief Personal Information
To gain trust, you got to give trust! Starting from your name, place of residence, bachelor's degree finished and a few more personal information is necessary so that the hiring managers get a better understanding of who they are hiring.
Again, let me reiterate, that the word used is "BRIEF"!
Applying for a digital marketing specialist or even a digital marketing director role does not require you to tell digital marketing companies your favorite color, favorite food or your entire life story!
Highlight your Previous Digital Marketing Experiences
Digital marketing resumes are usually analyzed thoroughly in this part! Having digital marketing experience means that not only do you know the technical terms and processes, but you have a proven track record in actual hands-on practice on digital marketing jobs.
Having experience to present in your resume is good, but a good hiring manager will further analyze if your previous job description and experience are actually relevant to the digital marketing positions they need to fill in. Say for example that you are a "former lead generation specialist" and the position you applied for is "social media marketing manager".
If your previous experience includes social media campaigns of using social media accounts to get the attention of your target audiences and gather leads, then your chances of being hired just went up exponentially. However, if your previous job required you to gather leads in all other means EXCEPT social media, then your previous digital marketing projects might not just be that relevant for the position you are applying for.
Present Your Most Glorious Digital Marketing Strategies
To complement your digital marketing experience, you must highlight the specific digital marketing strategy or strategies you implemented in your marketing campaigns! Doing this shows: a.) you actually know what you are doing from the general to specific digital marketing activities and b.) you are able to handle tasks alone or with a team depending on your experience presented.
You may have been responsible for handling the social media posts that resulted in a bigger clientele, or you may have been the pioneer of email marketing campaigns from your previous job which led to faster lead generation! This part of your digital marketing resume is a great part to exhibit the initiatives you took and the accomplishments you gained from your previous job title.
If you want to know more about the goals of digital marketing that your strategies should achieve, read our article about it!
Mention and Attach your Digital Marketing Certifications
One of the best things about these digital marketing opportunities is the fact that it does not need a DIPLOMA to find an entry-level role! The applicant tracking system of most digital marketing organizations, especially startups, does not expect you to have a bachelor's degree specifically for digital marketing!
There are many websites in the internet that offer courses or boot camps. Once you finish these courses or boot camps, you receive a certification that shows that you are a competent digital marketer who is ready for real-life digital marketing practice. The more specific the branch of digital marketing your certification is, the better your hiring chances are!
Examples of these types of websites are Coursera, Udemy, and CareerFoundry.
Remember to mention these courses/boot camps and attach the certificate you got! Having these in your digital marketing resume might just be your edge against the other applicants.
Include Some Relevant Skills
At the end of the day, every digital marketing professional is judged by their skills. Whether it be actual digital marketing skills or the most common soft skills that any type of business looks for in their applicant tracking systems, you have to present every single skill you got.
For example, if you are about to submit a digital marketing director resume, note that this is a managerial role. Not only should you present your experience in hands-on digital marketing efforts but you should showcase your leadership skills!
But don't just throw every relevant skill you have out there like it's a crossword puzzle! Present first the actual hard skills that relevant to fill the job position and then support it with the relevant soft skills to seal the deal. Find a way for the multiple skills to jive together smoothly so that even the digital marketing director gets excited to meet you as soon as possible!
Take Care of the Technicalities
Just because you have the most relevant certifications and experiences among all the applicants do not mean that you can just sacrifice the neatness and other technical aspects of creating a great digital marketing resume. A simple typographical error might just cost you the chance of making it to your potential employer's digital marketing team!
Making sure that the spelling and grammar are perfect, check the indentions, double check the information you presented, and just keep an eye out for technical flaws which can decrease the value of your digital marketing resume as a whole.
WHAT ARE THE NECESSARY DIGITAL MARKETING SKILLS YOU CAN PRESENT IN YOUR DIGITAL MARKETING RESUME?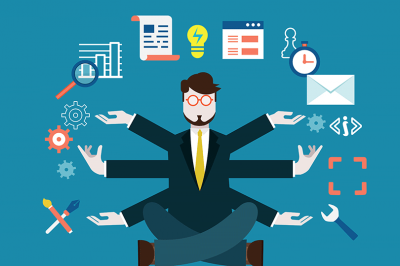 Know the Multiple Branches of Digital Marketing
From email marketing, content marketing, search engine optimization, search engine marketing, and some more are the types of digital marketing.
Digital marketers that have knowledge and experience to more than one of these branches have more opportunities open for them because they have multiple hard skills they can present to digital marketing companies!
If you are still a newbie in digital marketing, a good tip is to look at every digital marketing company website and learn the most in demand skills they are looking for. Not only will you develop relevant skills, you also just made sure a job is waiting for you!
Study the Necessary Software
The reason why digital marketing companies are looking for experience is that, hands-on experience of online marketing campaigns is immensely different from just understanding the technical terminologies of certain hard skills.
You may know the terminologies of marketing analytics but can you use Google analytics? Content marketing may have a simple definition but can you use WordPress and Buzzsumo efficiently?
The very reason why understanding the necessary software for every hard skill is because we are dealing with digital marketing! To implement marketing campaigns faster than the competition, a competent digital marketer must be proficient with the tools of his field.
Don't Forget the Soft Skills
Digital marketing specialists and even digital marketing directors are not only required to have hard skills, but they must have the necessary soft skills to fit in a digital marketing company.
Digital marketing campaigns are executed by marketing teams filled by a variety of digital marketers. Aside from roles and responsibilities, digital marketers have different work practices/approach, attitudes, traits, and even working time zones (thanks to the trend of international manpower outsourcing). These differences highlight the value of soft skills in every digital marketing position.
Soft skills are like the glue that allows people to work together smoothly without sacrificing effectiveness and efficiency overall.
Showing the digital marketing managers that you are capable of fitting into their already established culture, thanks to your soft skills, will boost your chances of getting hired!
CONCLUSION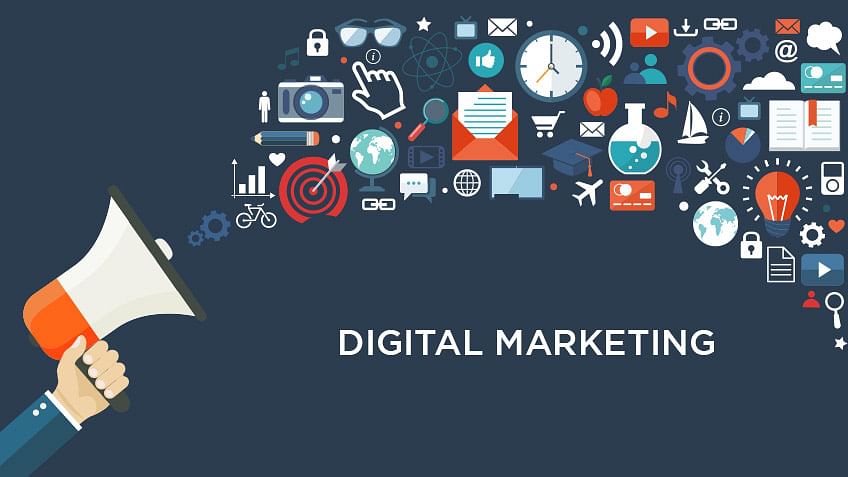 Whether we are talking about a digital marketing specialist resume or the resume of the senior digital marketing manager, every resume should be created with great care and effort. These document/file might just be your ticket to turning your entire life around!
From organizing the parts of the resume properly, to presenting every key information strategically, it is the responsibility of digital marketers to create the best resume they can.
It would sound rather hypocritical if you are applying for the position of "digital marketing manager" for any organization but you are not taking the time and effort to market yourself properly!