Computer Science Degree: Is It Worth Your Time, Effort, and Money?
A Computer Science degree is quickly becoming one of the most popular college degrees, with more people than ever graduating in this field each year. With its wide range of applications and job opportunities, a Computer Science degree can open up numerous doors to success.
If you are researching what's good about this field, consider yourself lucky with this comprehensive review. In this article, we'll explore why this field is such a hot commodity in today's world and what benefits it offers post-graduation. Read on to learn more!
What Is A Computer Science Degree?
Computer Science is the scientific and practical approach to computation and its applications. Computer science careers, scientists design, develop, and apply various methods of computing to solve complex problems. Computer science graduates are equipped with strong technical skills that can be applied in any industry or job market.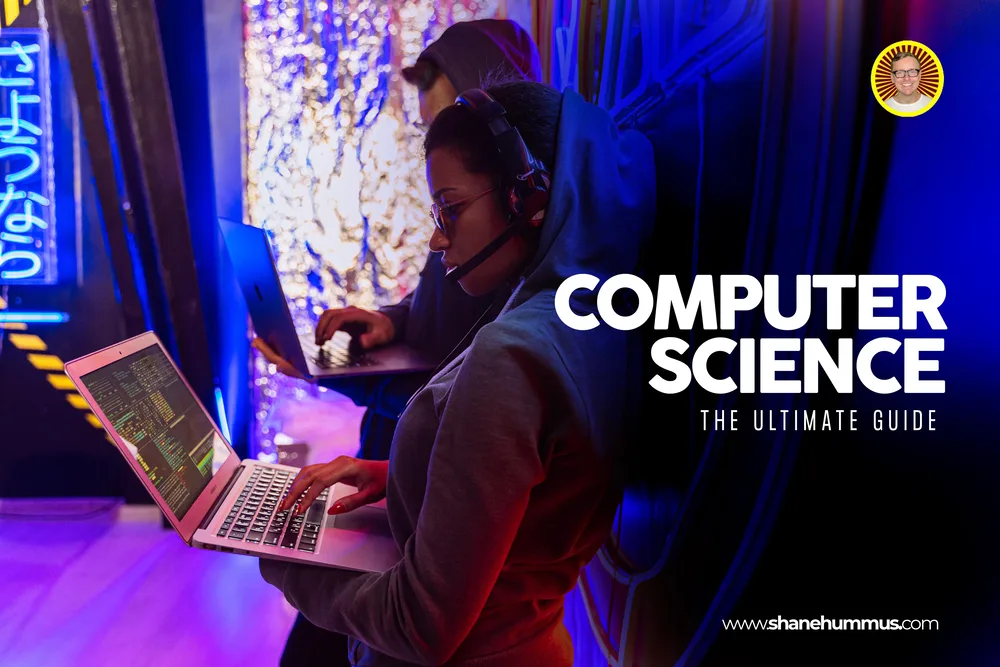 Graduates are among the most sought-after professionals in the job market, given their versatile knowledge and technical skills. they can work in a wide range of industries, from software engineering to data analysis, from computer science to information technology jobs, network administration to software development, and more.
Here's a quick video on why computer science is the best major:
How Long Does It Take To Get a Computer Science Degree?
Degrees in this field typically require a four-year commitment at most universities. However, the exact amount of time it will take to complete your degree depends on several factors.
Software engineering and is one of the most popular career paths, as it allows Computer Scientists to design, develop, and maintain software applications. Computer network administration data management is another popular career path, as it requires Computer Scientists to manage computer networks and perform to ensure their security.
Additionally, graduates can benefit from post-graduation perks such as higher salaries and more job opportunities than graduates with other degrees. They are typically some of the highest-paid employees, and their skills are highly sought-after by employers in all industries.
Career Path and Job Market Demand For Computer Science Degree Graduates
General Score for Career Path and Job Market Demand: 10/10
When you graduate with a Computer Degree, you can possibly land a higher job position and a higher median annual salary, than your peer graduates. It is one of the most in-demand degrees, with jobs projected to grow as much as 26% in 2031. This means the demand for workers who are degree holders is pretty much high.
What Jobs Can You Get With A Computer Science Degree?
Many jobs await graduates in the job market, some of which are paying very well, be it maintaining computer systems and doing software development. Those with bachelor's degree or doctoral degree in Computer Science can benefit from this high demand. Here are some of the jobs that you can land when you are a graduate of this bachelor's degree or master's degree:
Computer Systems and Information Security Analysts
A Computer Systems Analyst or an Information Security Analyst is a professional who helps organizations solve technical problems related to their computer and information technology systems. They work on software components, as well as with user interface components, to create solutions for various issues. They analyze user requirements, assess existing data structures and propose suitable solutions that meet the organization's needs.
Computer Programmers
A computer programmer writes and tests code that allows computer applications to run correctly. They create, maintain and modify the source code of various software programs, applications, websites, and other computing systems. They also develop flowcharts, layouts and documentation to help solve complex problems. Computer programmers also may need to design computer hardware, oversee data management or software solutions for clients or company needs. Additionally, they must keep abreast of developments in computer and information technology.
Software Developers
A software developer is responsible for the technical aspects of creating, designing and modifying computer programs, software programs, and applications. This may include writing code, testing new designs, identifying and fixing bugs within existing software systems, researching emerging technologies, and developing technical specifications. Software developers must be knowledgeable in a variety of different programming languages to create applications that are both efficient and user-friendly. They also work alongside database administrators who are also in-demand in the computer science field.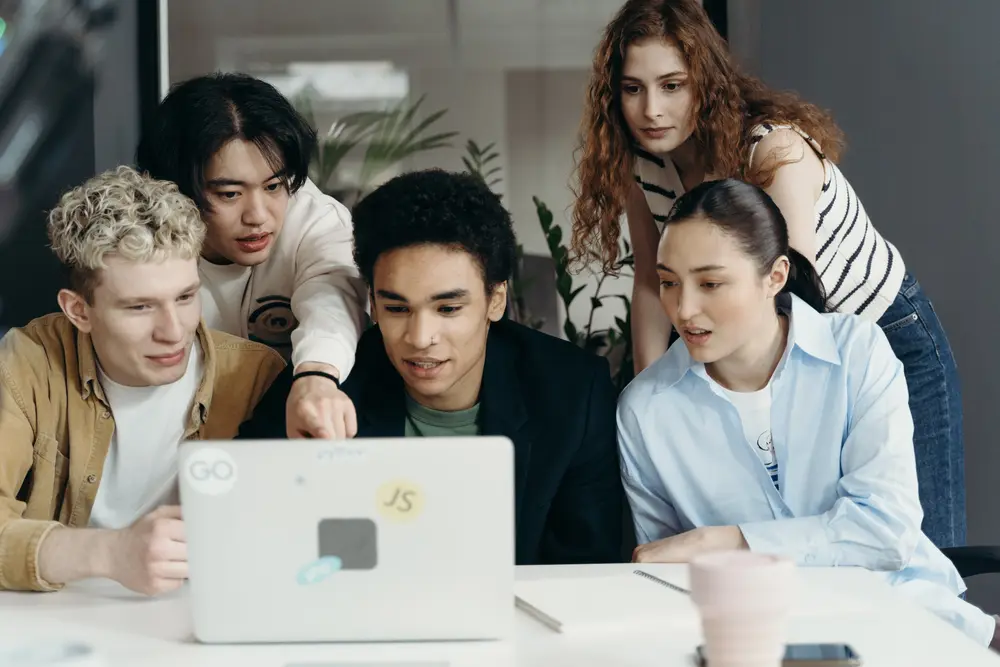 Job Outlook After Completing Computer Science Degree
General Score for Job Outlook: 10/10
Employment opportunities for graduates of a bachelor's degree in Computer Science and those with a master's degree are expected to be higher than the average rate of growth for all occupations combined. Computer Scientists have a wide range of career options that provide variety and ongoing challenges, so they often stay in the field longer than workers with other degrees. This is because programs are made to withstand and adapt to the demands of time.
To better illustrate the job outlook for Computer Science jobs, let's take a look at the official job outlook projection by the US Bureau of Labor Statistics:
| | |
| --- | --- |
| Occupation | Job Outlook (present-2031) |
| Computer Network Architects | 21% |
| Computer Programmers | -10%* |
| Computer Systems Analysts | 4% |
| Information Security Analysts | 9% |
Source: US Bureau of Labor Statistics
*Despite declining employment, about 9,600 openings for computer programmers are projected each year, on average, over the decade.
From the present data set from government sources, it is safe to say that taking a Computer Science degree is a great idea!
How Much Do Computer Science Graduates Earn?
General Score for Salary: 11/10
As mentioned earlier, graduates have higher starting salaries than other college graduates. They can expect to earn an average salary of about $85,000 per year from their first job after college – significantly higher than the median salary of all occupations combined. Those with an associate degree can also expect the same.
To better illustrate this, let's take as an example the average salary of a Software Developer:
Software Developers in the United States can expect to make a median annual salary of $88,298. This figure comes from an estimated total pay for most software developers, that reaches up to around $95,202 with an additional income potential of almost seven thousand dollars per year due to cash bonuses and other compensation types.
How about Computer Network Architects? Here's how they are being paid, according to Glassdoor:
Computer Network Architects in the United States can make a median annual salary of $83,846 and are eligible for an additional estimated pay of up to $44,946 per year. This could include bonuses, commissions or other sources from our Total Pay Estimate model based on salaries collected by users. Altogether this means potential earning power upwards of 128k each year!
Truth be told, Computer Science degrees are highly lucrative and offer a wide range of economic rewards. Graduates of computer science programs can expect to gain competitive salaries, job stability and versatile career paths. Therefore, taking Computer Science courses in College is indeed a great idea! With the right skills and knowledge, Computer Science majors can make their mark in the tech industry with relative ease.
Are Computer Science Graduates Happy and Satisfied At Work?
General Score for Job Satisfaction: 7.5/10
Students will be pleasantly surprised to know that jobs in this field are some of the most satisfying careers out there. For one, a bachelor or master's degree program in this field is one of the least-regretted college degrees, according to a survey conducted by ZipRecruiter.
Graduates have an advantage when it comes to dealing with work-related stress since they are trained in problem-solving. They also enjoy the flexibility of their jobs, which allows them to work remotely and adjust their working hours depending on the task at hand.
As such, it is thus not surprising the level of job satisfaction among Computer Science graduates. According to PayScale, 42% of Computer Science graduates who are now working in various fields find their job to be satisfying enough. In fact, other variants of Computer Science majors enjoy a relatively high job satisfaction rate as evidenced by the data below:
Real-World Examples: How Do Computer Science Graduates Fare In The Real World?
To see if a degree in Computer Science really helps post-graduation, I searched the internet for real-world examples of Computer Science majors who succeeded in their respective industries. And yes, if the promise of a bigger salary is indeed true. True enough, what I found were Exhibit As of how useful a degree in Computer Science in the real world is.
There's a Steady Rise of Demand for Computer Science Degree Holders
A Reddit user explains why Computer Science is literally a hot item these days:
This user attributes the demand for software to the increased demand for software engineers. And obviously, you can become one if you have a solid foundation of the basics that you'll only learn by taking the core subjects of Computer Science.
Will your school matter in the resume? Apparently not, observes this Reddit user:
Good for Entry Level Jobs
Graduating with a Computer Science degree will increase your probability of landing entry-level jobs. But as above, you need to pound in some diligence and hardwork to upskill yourself so that you can climb the corporate ladder. As evidenced by this guy below who snatched tech-related works in big tech companies such as Amazon, finding your entry-level job will surely be a breeze! Why? It's because there's a big demand for it!
Computer Science Graduates Are Paid Really Well
And so now comes the exciting part: the salary. Those who study Computer Science and graduate from this bachelor's degree program are in for a real treat. Here's what I found:
This Reddit user stressed you won't have a problem paying off your student loans because you'll have a pretty decent salary right after graduation. To have an entry-level salary of 85k out of graduation is such a pretty big deal, right?
I found commonalities between posts on the variance of salaries, as they say that pay differs greatly based on the city you are working in. But nevertheless, it's still a good-paying job!
Overall, Computer Science majors are in demand across many industries, and it is a great degree to pursue if you want to make sure of your future career prospects. With the right level of skill and education, Computer Science majors can land well-paying jobs straight after graduation!
Is Computer Science Degree For You?
To help you decide if this is really for you, I came up with a cheat sheet that you can use as a guide on whether to pursue a degree in Computer Science or not.
YES
NO
INTEREST AND PASSION
Do you have an interest in computer science and its related fields?
CAREER GOALS
Can you see yourself climbling up the corporate ladder in the tech industry where you can exhibit your skills and passion?
JOB DEMAND
In your area, or elsewhere, is there a great demand for Computer Science Graduates?
EDUCATIONAL FOUNDATION
Do you have a strong mathematical and analytical skills?
TIME COMMITMENT
A Computer Science degree can be time-consuming. Can you commit full time?
SALARY EXPECTATIONS
Are you comfortable with the expected salary range for the jobs that you are interested in pursuing?
FINANCIAL INVESTMENT
Pursuing a degree in computer science can be expensive, so you need to consider the financial investment required. Scholarships, grants, and financial aid may be available to help offset the cost. Is this something you need to consider?
LEARNING STYLE
Are you okay with non-traditional instruction delivery? Computer science requires a lot of practical work and hands-on experience.
PERSONAL CIRCUMSTANCES
Is your personal schedule erratic? Your personal circumstances, such as family responsibilities or work commitments, may affect your ability to pursue a degree in computer science.
TRANSFERABLE SKILLS
Are you after transferable skills that you gain that will be useful to other careers? Consider the transferable skills that you will acquire through your Computer Science degree, such as critical thinking, research, and communication skills.
If you're leaning heavily towards yes on the questions surrounding Computer Science, then this could be an ideal degree path for your college experience. Research further if it's a close call — however, refrain from continuing down this course of study should majority of answers point to no. Ultimately, that choice remains yours; hopefully, these resources have provided valuable guidance in making your decision!
Choosing The Best School For Your Computer Science Degree Education
If you are interested in Computer Science and considering enrolling in a degree course, there are many factors to consider. Here, we will outline some of the key considerations that you should think about when selecting the best school for you.
Quality Of Teaching
First and foremost, the quality of teaching should be taken into consideration. Check to see what the faculty members have to offer and what their qualifications are. It is also important to check out the school's reputation in Computer Science as well as its research achievements.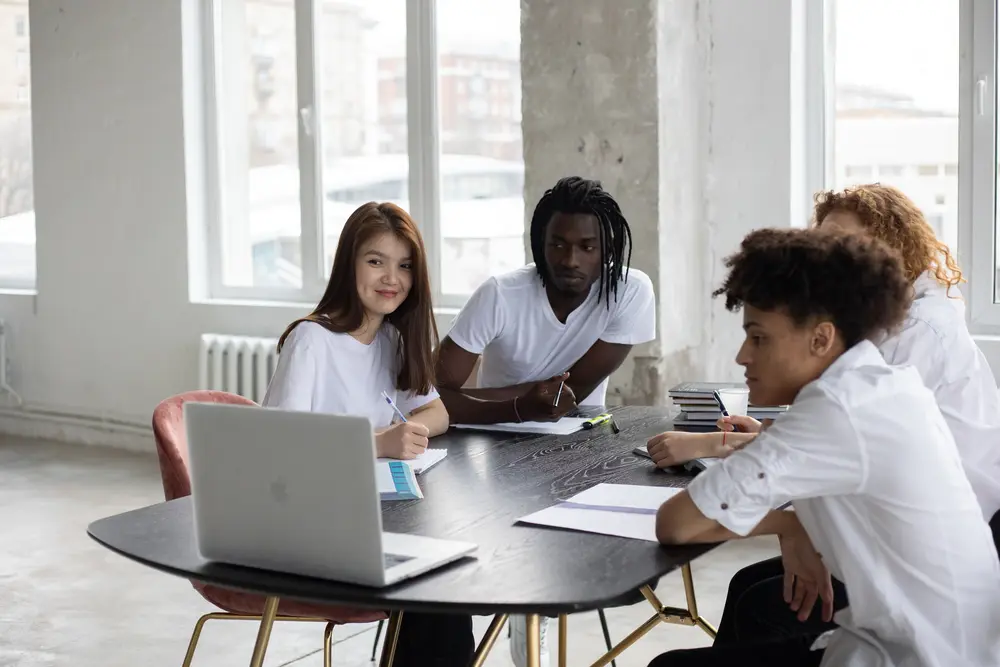 Tuition
Another factor that should be looked at is the cost of tuition. Make sure you know what fees are associated with your degree program so you can plan for it accordingly. It is also a good idea to find out about any other fees that might be charged, such as late payment and course material fees.
Student Services
You should also pay attention to student services at the school. This includes access to career advice, library services, and counseling. These will all help you get the most out of your Computer Science degree.
School Location
The last factor to think about is the location of the school. Are you looking for a school in your city or are you willing to travel? Make sure that the school has all the facilities and resources you need, within easy reach. By keeping these factors in mind, you should be able to find an excellent Computer Science school that suits your needs and goals.
Pros And Cons Of Computer Science Degree
As a way of review, it's important to note that Computer Science degrees come with their own set of pros and cons. Here are a few key points to consider when making the decision to pursue this degree:
FAQs About Computer Science Degree
What degree should I get for a career in computer science?
It depends on the type of career you're interested in. Generally, a bachelor's degree in computer science is recommended if you'd like to pursue a technical role like software engineering or data science. If you want to go into a managerial or leadership role, you may want to consider getting an MBA.
How long does it take to get a computer science degree?
It usually takes four years to complete a bachelor's degree in computer science. However, the length of time can vary depending on the program and your individual path. If you choose to pursue an online degree or certificate, you may be able to complete it in less time. Note that an online computer science degree program isn't available here.
Here's a video on how you can get a computer science degree in 6 months!
Are there any other options if I don't want to get a degree in computer science?
Absolutely! There are plenty of opportunities available to you, including apprenticeships, certifications, and boot camps. These alternatives can give you the skills needed to enter the field and often come with an internship or job placement program that provides real-world experience. A bachelor's degree in this field can really help open doors of opportunities for its graduates.
What other skills do computer science majors need?
While the technical knowledge gained from this degree is essential, communication, problem-solving, and team collaboration skills are also key for success in this field. Additionally, many employers look for candidates with business acumen, customer service , and leadership capabilities. Working on developing these skills while you're in school will give you an advantage when it comes time to land a job.
What can I do with a computer science degree?
With a degree in this field, the possibilities are endless! You could work as a software engineer, data scientist, web developer, IT manager, or even an entrepreneur. You may also be able to pursue a career in research or teaching. Ultimately, the path you choose will depend on your interests and goals.
What's the best way to get started in computer science?
The best way to start is by getting a degree or certification in the field. This will give you the foundational knowledge and skills you need to pursue a career in computer science. You can also gain experience through internships, part-time work, or volunteering. Additionally, staying up to date on industry trends and getting involved in professional associations can help you create connections within the field and open up new opportunities.
Another common question about this degree is its difference from computer engineering. You can read our article about it or watch this video:
Final Verdict Of Computer Science Degree
Here's my final assessment for this degree:
Salary: 11
The salary for graduates of a Computer Science program is impressive. They are generally higher than most other degrees. That makes this degree the best college degree for job security and high-paying jobs. Grads are sought after by businesses of all sizes and industries, from tech giants to startups. With the increasing use of technology in everyday life, employers rely more and more on their professionals and scientists to help develop the latest applications and software products.
Satisfaction: 7.5
Computer Science degree graduates who are now working in the real world are pretty satisfied with their jobs. Many of them are working in software and web development now, and they enjoy the challenge that it provides. They also appreciate the fact that their skills are constantly being updated as technology advances. Moreover, most of them say that their degree program has helped them to stay competitive in the job market and has opened up opportunities for them. This job satisfaction makes this degree the best degree to take in college.
Demand: 10
The fast-paced evolution of computer and information technologyy occupations means more jobs to keep up with the demand. Most software companies are in need of computer science degree holders to further develop software applications, design websites and networks, maintain existing systems, and troubleshoot any related problems. Because of this ever-growing demand for professionals, those with this can find themselves working in almost any industry.
X-Factor: 10
The X-factor of having a this degree is its versatility. While this sector often has the highest demand for those with this Degree, they can also be found in almost any industry. By honing their expertise, graduates can create innovative solutions, making them invaluable resources in many different fields. This means that having a Computer Science Degree is often beneficial for job seekers looking to transition between industries.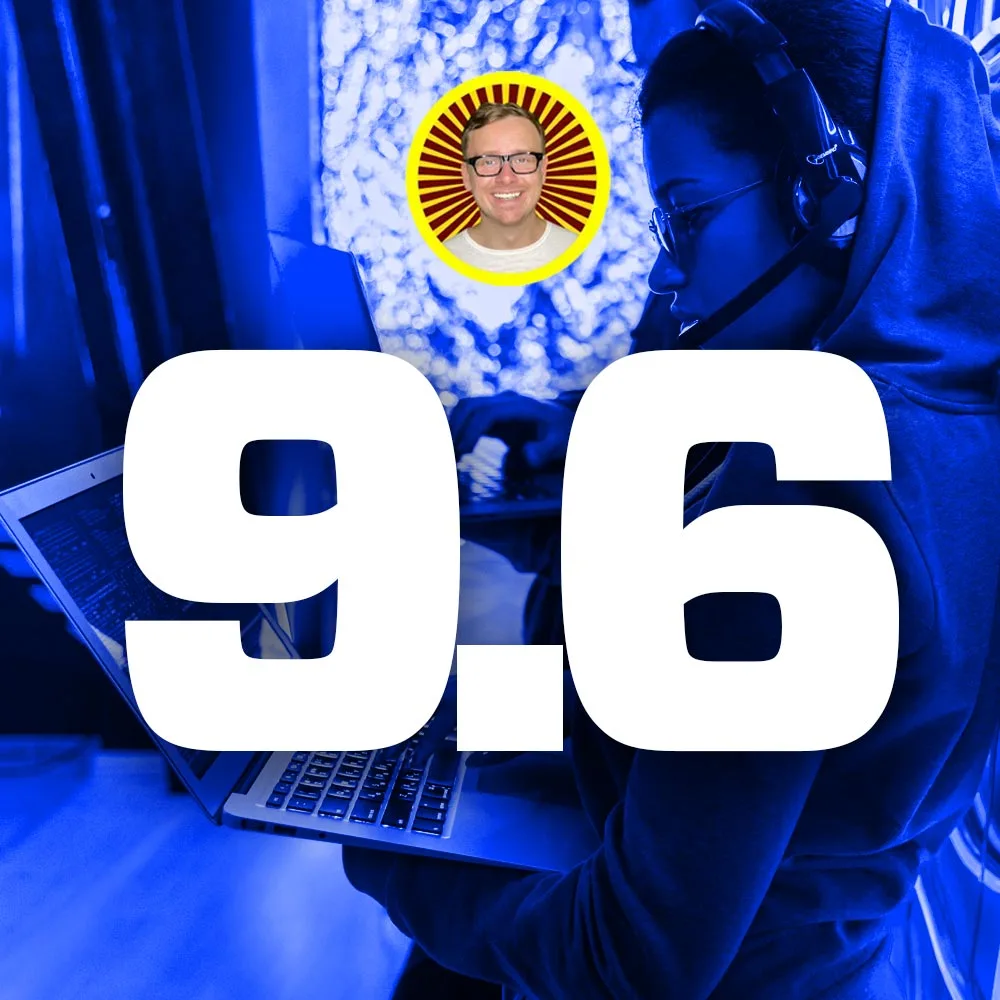 Final Score for Computer
Science Degree
A Computer Science degree is a degree you need to seriously consider for college. This is because the demand for tech professionals with a background in this field is constantly on the rise due to the rapid advances in technology and its applications in our daily lives.
The digital transformation of businesses has created an array of opportunities for those with this degree as companies are looking for professionals who can create new products and solutions. As a result, businesses are willing to pay top dollar for those with the skills and knowledge to implement the latest technologies.
These degrees provide students the necessary foundation to become successful in the tech industry. From coding and software development to cybersecurity, machine learning and artificial intelligence, graduates are well-equipped to pursue a career in any of these fields. Even if students decide not to pursue a career in tech, the skills gained during the course can be applied in other industries such as finance, healthcare and education.
Alternatives To A Computer Science Degree
No matter what career you're interested in, it can be helpful to have a strong background in computer science. You don't necessarily need a degree in the field – there are many alternative paths to explore that can provide you with the practical knowledge and skills you need to succeed. Here are some options:
Take Courses To Teach Yourself Coding Languages
If you are self-motivated and have a general understanding of technology, you may want to try teaching yourself coding languages. Platforms such as Codecademy offer free classes and tutorials on HTML, CSS, JavaScript, and other programming languages that can help build your knowledge base.
Pursue An Online Certificate
Online certificates can be obtained in a shorter period of time than traditional degrees, and some certificate programs may even provide you with industry recognition. Consider looking into web development and design, software engineering, cloud computing, or cybersecurity certification programs to get the specialized skills employers are looking for.
Join An Apprenticeship Program
Apprenticeships are a great way to get hands-on experience and training with some of the most innovative tech companies in the world. These programs often provide a pathway to full-time employment after completion, so they're an excellent option if you're looking to enter the field or switch careers.
If you are really keen on taking a degree other than Computer Science, here are some alternative degrees you can take:
Take A Degree In Mathematics
Having a strong background in mathematics can be beneficial for any career path, especially ones related to computing. A degree in mathematics can give you the skills needed to analyze and solve complex problems. This can help you develop algorithms, create various data structures and models, and understand computer programming languages.
Take A Degree in Information Technology
If you're looking to gain a deeper understanding of computers, networks intelligent systems, and operating systems, then an information technology degree may be the right choice for you. This type of program will give you the skills to set up, maintain, and secure computer networks and operating systems.
Take A Degree In Computer Engineering
Computer engineering is a great option for those interested in using computer science require developing hardware and software solutions. This degree can provide you with the technical skills needed to design, create, test, and maintain computer systems. It will also allow you to develop a deep understanding of computers and the role they play in our lives.
Take A Degree in Business Administration
Business administration degrees can be great if you're interested in a career that involves computing skills and business knowledge. With this type of degree, you can gain the expertise needed to understand customer needs and develop strategies for success. You'll also learn how to manage teams, projects, and budgets.
No matter which path you choose, learning about computer science is an invaluable asset to have. With the right knowledge and skills, you can make a real impact in today's digital world. So explore the alternatives that are available to you and find which one works best for your career goals!