Arts Degree: Cultivating Your Creativity
Have you ever felt compelled to express yourself creatively? Do you dream of pursuing a career in the visual or performing arts? An arts degree may be the pathway to unlocking your creative potential.
Art degrees, a major branch of the liberal arts and humanities, open doors to diverse professional opportunities while nurturing artistic talents. Whether your interests lie in culinary arts, literature, music, theater, or visual arts, an arts education can provide the skills and experience needed to succeed.
What Exactly is an Arts Degree?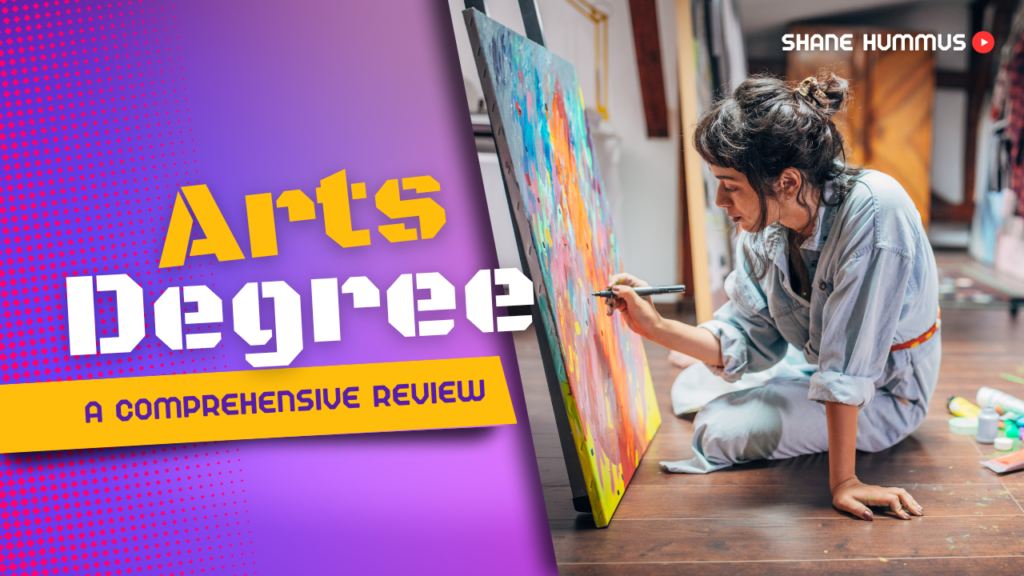 An arts degree is an academic program that focuses on the study of creative disciplines. Students explore various art forms through a blend of theoretical learning and hands-on practice.
Arts degrees are available at the associate, bachelor's, master's, and doctoral levels. Associate and bachelor's programs in the arts provide foundational skills and knowledge. Master's degrees allow for advanced study within a particular field, while doctorates are the highest credentials for experts.
Coursework for an arts degree varies based on your concentration but commonly includes art history, technique-focused classes, and conceptual approaches to creative expression. Through an arts curriculum, you'll gain an immersive understanding of your chosen medium.
The Major Branches of Arts Studies
Art degrees are available in both the visual and non-visual arts. Programs in the visual arts have a strong focus on the creation of art objects, while non-visual arts are rooted in performance and literature.
Visual Arts
The visual arts encompass fine arts like painting, sculpture, and photography as well as applied arts like graphic design, industrial arts, and filmmaking. Classes will combine art history with hands-on art making to build your talents.
Here are some of the most common visual arts degrees:
Fine Arts
Fine arts programs focus on traditional hands-on art forms like drawing, painting, sculpture, and printmaking. Students hone their technical abilities and conceptual knowledge through studio-based art classes.
Coursework covers art theory, art history, principles of composition, color theory, and exploring different mediums like charcoal, oils, clay, and printmaking materials. Graduates develop expertise in traditional fine art disciplines.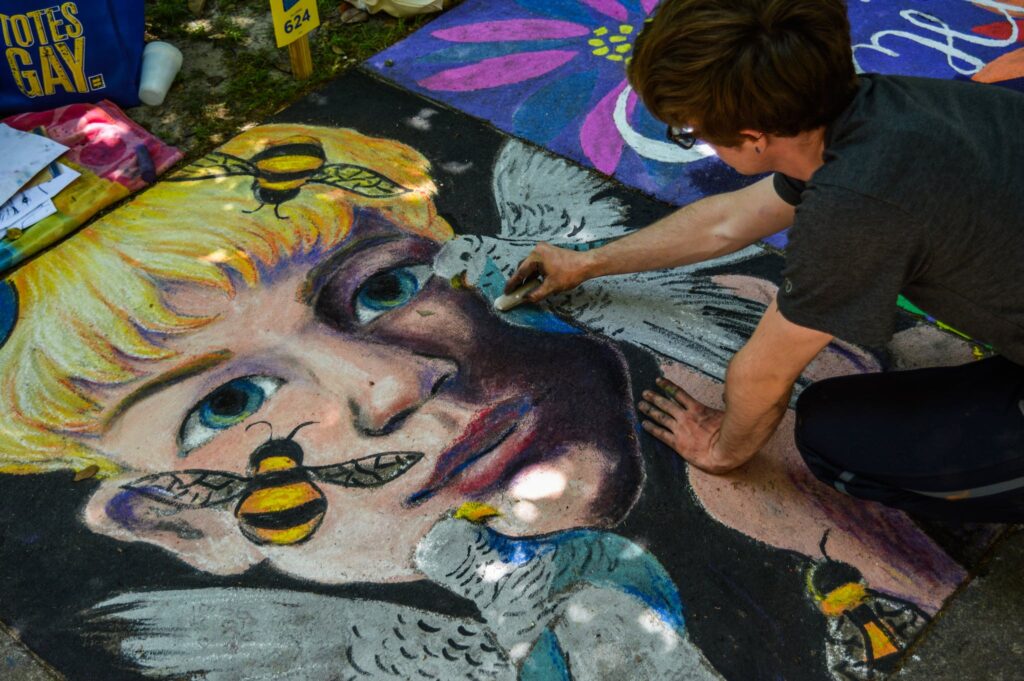 Graphic Design
Graphic design degrees teach visual communication skills for digital media. Courses explore layout principles, typography, branding, information design, and the use of color, shape, and imagery. Students learn digital design tools like Adobe Creative Cloud while studying art history and theory.
Graphic design programs emphasize practical applications through projects like logo design, advertisement campaigns, website design, and app interfaces. Graduates can pursue careers as graphic designers, art directors, or UI/UX designers.
Photography
Photography degrees provide training in photographic techniques and theory. Students gain skills in operating different camera types including SLR, medium formats, and large formats while mastering settings like aperture, shutter speed, and lighting.
Coursework explores digital processing, color theory, studio lighting, and location shooting. Topics may include portraiture, product photography, photojournalism, and fine art approaches. Graduates gain both technical proficiency and creative vision to work professionally as photographers.
Film/Video Production
Film and video production programs teach the principles and skills of motion picture arts. Students learn the craft behind camera operation, lighting, audio, editing, and visual storytelling. Coursework covers techniques like directing, cinematography, production management, and post-production workflows.
Classes also explore film history, theory, and critical analysis. Hands-on projects allow students to create short films, documentaries, music videos, and other video work. Graduates can pursue careers as filmmakers, videographers, editors, or directors of photography.
Animation
Animation degrees focus on 2D and 3D art for motion graphics and interactive media. Students learn foundational drawing and visual development skills. Programs cover storyboarding, character modeling, texture/material creation, lighting, rigging, and animation using industry-standard software like Maya, Blender, or Adobe Animate.
Courses also include game engine integration, visual effects, and technical directing for animation pipelines. Graduates may work as animators, modelers, riggers, producers, or storyboard artists.
Game Art/Design
Game art and design degrees blend visual arts training with interactive game development. Students take foundational art classes along with programming and game technology courses. Programs cover modeling, texturing, animation, UI design, level creation, lighting, visual effects, character design, and asset integration into game engines.
Coursework explores game genres, storytelling, and theories of player engagement. Graduates gain the artistic, design, and technical skills to construct game environments, mechanics, assets, and narratives.
Art Education
Art education degrees prepare students to teach visual arts in K-12 settings. Programs blend studio art classes with pedagogical training in curriculum design, child development, learning psychology, and assessment strategies.
Teaching methods courses cover age-appropriate lesson planning and hands-on classroom activities to engage students. Programs include fieldwork experiences and lead to teacher licensure. Graduates can pursue careers as school art teachers, museum educators, or outreach coordinators.
Art Therapy
Art therapy programs train students in counseling approaches that use art as a therapeutic medium. Coursework covers studio art, psychology, and counseling techniques. Students gain experience leading art-based therapy sessions under supervision.
Programs explore art analysis, group counseling, trauma-informed practices, and art applications for diverse populations. Fieldwork and clinical requirements lead to registration as a professional art therapist. Graduates may find work in mental health treatment, rehabilitation, nursing homes, schools, and private practice.
Non-Visual Arts
Non-visual arts encompass performing arts like dance, theater, and music as well as the literary arts of creative writing and journalism. These programs blend academic investigation with live performance and publication.
Here are some typical non-visual arts degrees:
Music
Music degrees build expertise in musical performance, theory, and composition. Programs emphasize instrumental or vocal performance through private lessons, ensemble rehearsals, and recitals. Academic coursework covers music history, music theory, ear training, and music technology.
Some programs allow students to specialize in areas like jazz performance, vocal pedagogy, conducting, or music business. Music degrees prepare students for careers as performers, composers, educators, music directors, or recording engineers.
Dance
Dance degrees focus on developing skills in various dance genres while building creative artistry, technique, and versatility. Core courses cover ballet, jazz, modern, and contemporary styles. Classes emphasize proper alignment, coordination, flexibility, and control through technique training and choreography.
Academic study includes dance history, composition, anatomy, dance science, and critical analysis. Performances, recitals, and capstone projects allow application of learning. Graduates pursue careers as professional dancers, choreographers, instructors, or dance therapists.
Theater
Theater degrees provide comprehensive training in the theatrical arts. Acting classes develop vocal, physical, and psychological skills for character embodiment and truthful acting. Additional coursework covers theater history, directing practices, theatrical design elements, and playwriting.
Production work allows students to apply learning through performances in mainstage and student productions. Optional specializations include musical theater, dramaturgy, theater management, or technical design. Graduates are prepared for careers as actors, directors, producers, dramaturgs, technicians, and playwrights.
Creative Writing
Creative writing degrees focus on producing and refining original fiction, nonfiction, poetry, and scripts. Workshops allow students to share their work and engage in peer review. Courses cover foundational elements like characterization, plot, voice, genre conventions, and literary techniques.
Programs balance writing workshops with literary studies of diverse authors and analytical writing. Optional specializations include areas like publishing, copywriting, or technical writing. Graduates may pursue careers as authors, poets, journalists, editors, or writing instructors.
Journalism
Journalism degrees build skills for researching, writing, and editing news stories across print and digital platforms. Core courses cover investigative reporting, journalism ethics, media law, and interviewing techniques. Programs provide writing experience through student newspapers, magazines, or broadcast news productions.
Additional training is offered in photography, video, data visualization, design, and social media reporting. Options like sports journalism, photojournalism, or magazine writing allow for specialization. Graduates are prepared for journalism careers as reporters, correspondents, editors, photographers, or news producers.
Within each of these broader categories, there are more specialized concentrations. For example, music degrees can focus on areas like instrumental performance, vocal performance, music education, music theory, or music technology.
Here's an art degree tier list to help you decide which path to take.
Types of Arts Degrees
Arts degrees are available at four levels: associate, bachelor's, master's and doctoral. Each successive degree represents a higher level of qualification.
Associate Degrees
Associate degrees in the arts are 2-year programs that introduce foundational concepts and techniques. Graduates earn an Associate of Arts (A.A.) or Associate of Fine Arts (A.F.A). These degrees qualify graduates for entry-level positions or transfer to a 4-year bachelor's program.
Bachelor's Degrees
A bachelor's degree is the standard credential for most arts professions. The Bachelor of Arts (B.A.) and Bachelor of Fine Arts (B.F.A.) take 4 years of full-time study to complete.
The B.A. emphasizes a liberal arts education with a breadth of general education courses. The B.F.A. is more specialized with focused training in an arts discipline.
Master's Degrees
A Master of Arts (M.A.) or Master of Fine Arts (M.F.A.) allows students to concentrate their knowledge. Master's programs take 1-3 years and provide advanced theory, technique, and practice. Graduates may qualify for higher-level careers in their field.
Doctoral Degrees
The highest arts credential is a doctoral degree, including the Doctor of Arts (D.A.) and Doctor of Fine Arts (D.F.A.). These programs take 3-5 years of intensive study and research. Earning a doctorate qualifies you for university-level teaching and other leadership roles.
Which Type of Art Degree is Right for Me? Plus, Salaries!
With so many art degrees available, how do you narrow your options? Here are a few key factors to consider:
What are your creative talents and interests? Select a program that aligns with your strengths.
Do you plan to enter the workforce after graduating or go on to higher education? Earning a bachelor's or master's degree can increase your qualifications.
Are you interested in teaching art? Look for art education programs that provide teaching certification.
Do you hope to work professionally as an artist? A B.F.A. or M.F.A. will provide intensive training.
Does interdisciplinary study appeal to you? A liberal arts B.A. allows you to combine art with other subjects.
It also helps to research careers connected to each type of art degree. For example, a jewelry design degree can lead to jobs as an artisan jeweler, private instructor, or product designer. Understanding your options will allow you to make the best degree choice.
Here are a few more examples of rewarding arts careers you can prepare for with an art degree:
Culinary Arts
A culinary arts degree provides training in all aspects of food preparation and kitchen operations. Coursework covers cuisine foundations like knife skills, food safety, culinary math, and nutrition alongside baking, garde manger, global cuisines, and wine studies. Classes emphasize hands-on cooking techniques, flavor profiling, menu development, and plating design.
Business and hospitality courses introduce concepts like cost control, restaurant management, and customer service. Graduates gain culinary skills and business acumen to work as executive chefs, sous chefs, restaurant managers, caterers, food product developers, cookbook authors, or food stylists.
Chef – Oversees all aspects of a restaurant's kitchen. Median salary: $59,000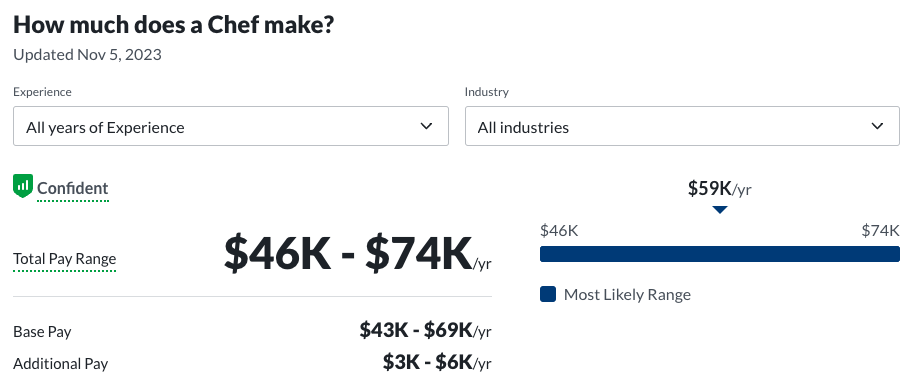 Baker – Creates baked goods like breads, cakes, and pastries. Median salary: $41,000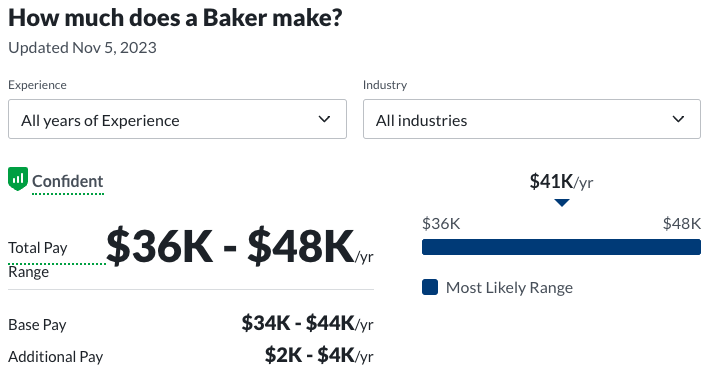 Food Stylist – Arranges and styles food for advertisements or media productions. Median salary: $70,000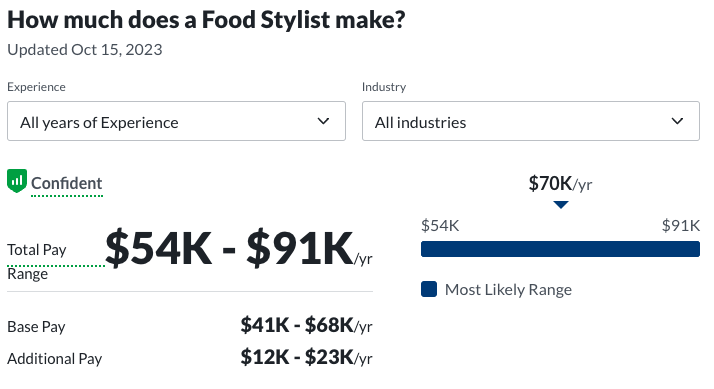 Fashion Design
Fashion design programs teach the creative and technical skills involved in clothing and accessory design. Coursework explores fabric science and textiles alongside pattern drafting, draping, sewing, and tailoring methods. Students learn about color, silhouette, proportion, and fabric choice while developing illustration abilities and computer-aided design skills.
Business courses cover branding, production planning, marketing, and fashion buying. Portfolio projects and fashion shows allow application of learning. Graduates can pursue careers as fashion designers for apparel brands, costume designers for entertainment productions, custom clothiers, and fashion merchandisers.
Clothing Designer – Designs clothing and accessory collections. Median salary: $50,000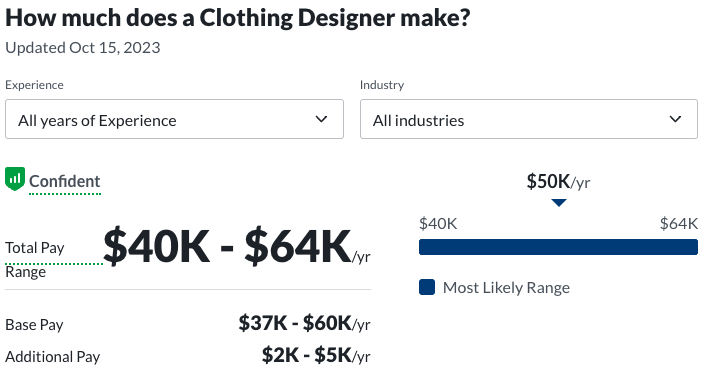 Seamstress – Sews, alters, and repairs clothing. Median salary: $47,000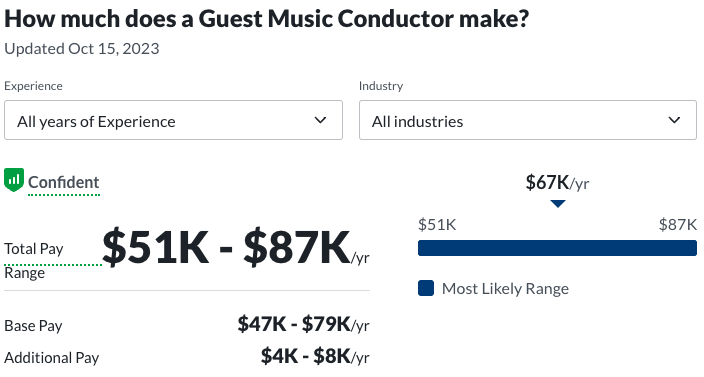 Textile Artist – Creates artwork with fabrics, dyes, and textile techniques. Median salary: $82,000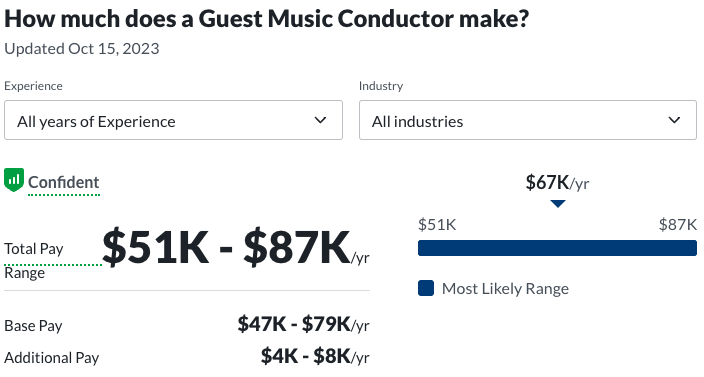 Film
Film programs provide training in cinematic storytelling, production, and editing. Foundational courses survey cinema history and theory. Hands-on classes cover operating cameras, lighting equipment, and professional editing software. Students learn the craft behind directing, screenwriting, producing, cinematography, production design, and acting for film.
Course projects have students write, shoot, direct, and edit short films in teams. Advanced electives might include topics like visual effects, documentary filmmaking, and sound design. Graduates can pursue film careers such as directors, editors, videographers, technical directors, and visual effects artists for motion picture studios, media companies, and marketing firms.
Director – Oversees all creative aspects of a film production. Median salary: $82,000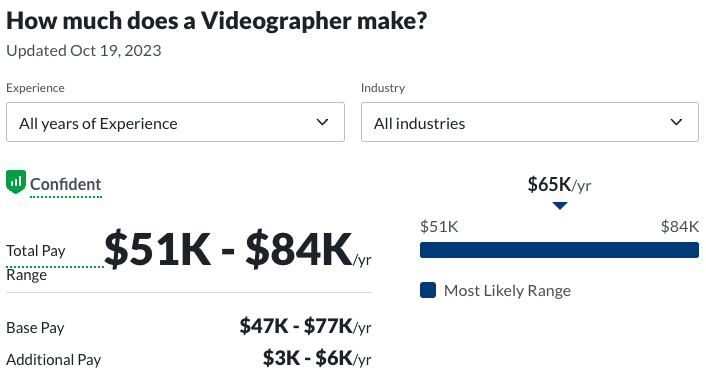 Cinematographer – Operates camera equipment to capture visuals for film/video. Median salary: $83,000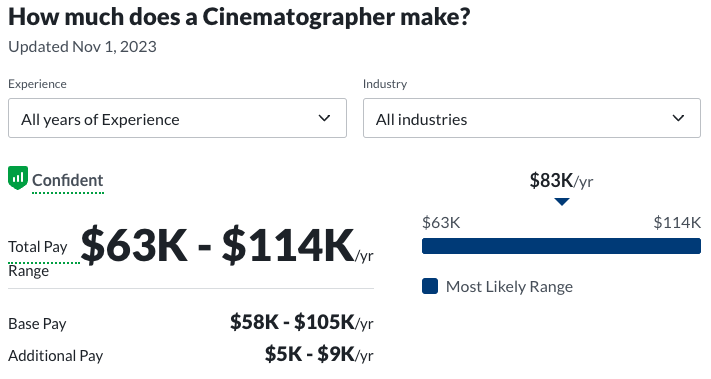 Editor – Assembles raw footage into a final film product. Median salary: $65,000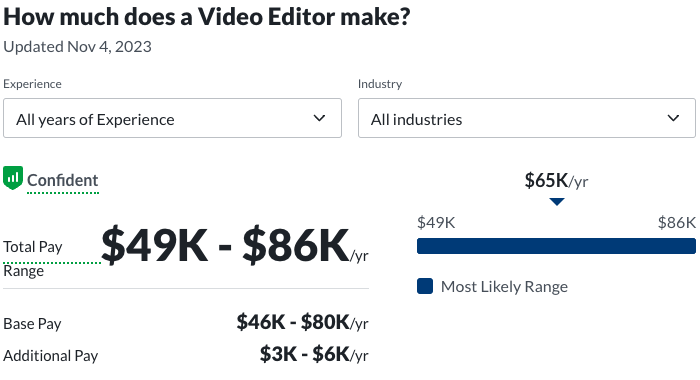 Videographer – Shoots video content using cameras and lighting. Median salary: $65,000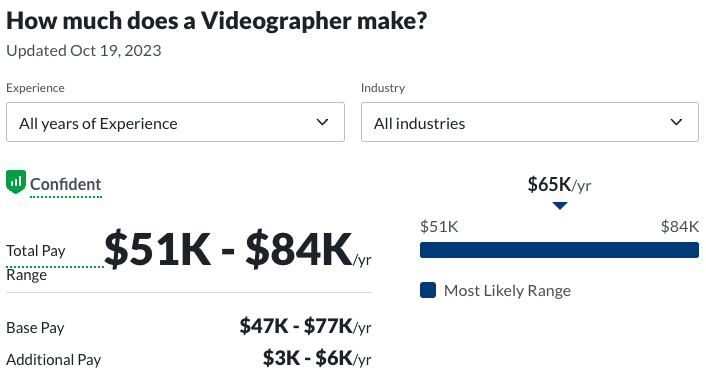 Graphic Design
Graphic design degrees teach visual communication through typography, imagery, layout, and color. Students take foundational art classes along with specialized instruction in digital applications like Adobe Creative Cloud, digital drawing and painting, interface design, identity design, and publishing.
Coursework explores psychology of perception and vision, problem-solving through design, and shaping user experiences. Build a professional portfolio through logo, web, app, and ad campaign projects. Careers for graduates include graphic designers, UI/UX designers, creative directors, production artists, illustrators, and web designers for companies, agencies, nonprofits, and freelance clients.
Art Director – Leads the visual design of advertising campaigns, media, and products. Median salary: $92,000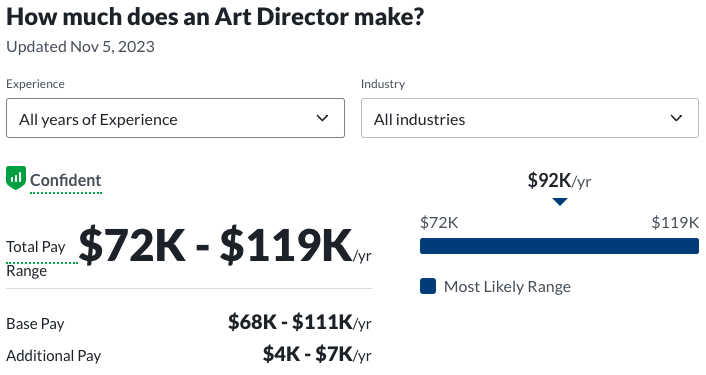 Illustrator – Creates images and graphics for publications, packaging, or advertisements. Median salary: $63,000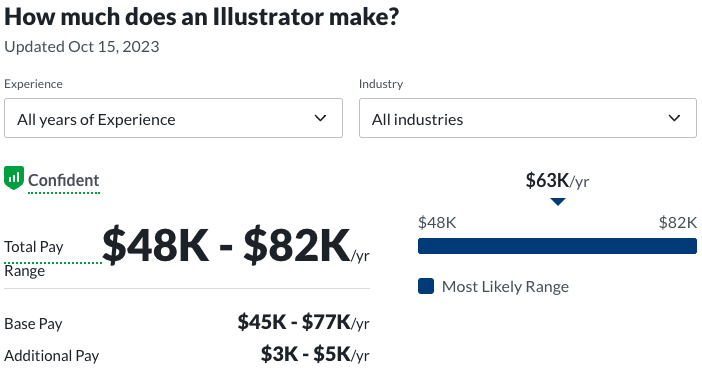 Music
A music degree focuses on mastery of vocal or instrumental performance, theory, and history. Music theory provides the language of written music and its structure. Ear training develops listening abilities while music history examines composers and genres. Lessons, ensembles, and recitals let you polish technical proficiency and artistry on your instrument.
Many programs allow concentrations in areas like education, theory, business, technology or specific instruments alongside general music studies. Graduates may pursue paths as music educators, conductors, composers, private instructors, performers, directors, managers, or recording engineers for orchestras, opera companies, churches, schools, bands, recording labels, and entertainment groups.
Composer – Writes original music like songs, scores, or jingles. Median salary: $90,000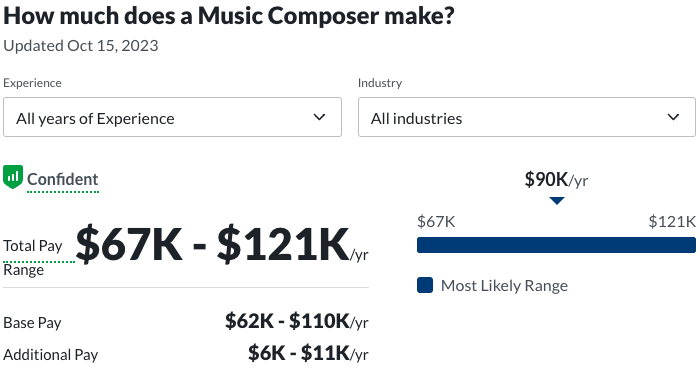 Conductor – Leads musical performances by directing instrumentalists or vocalists. Median salary: $67,000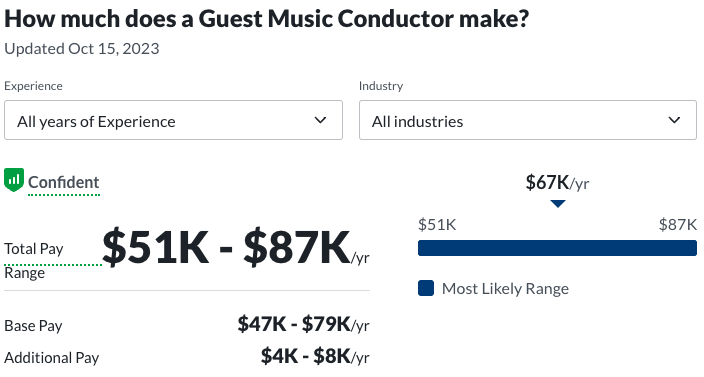 Music Director – Selects repertoire and leads rehearsals and performances for musical groups. Median salary: $59,000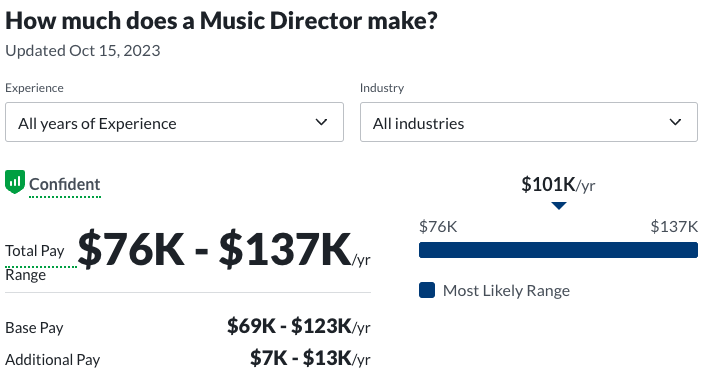 Photography
Photography programs hone skills in operating cameras, controlling lighting, processing images, and applying photographic principles to create artistic visual content. Students take traditional darkroom developing courses along with digital image editing instruction.
Topics include studio lighting, location shooting, portraiture, product photography, documentary photography, and fine art approaches. Business classes cover marketing, pricing work, portfolio development, and crafting a brand identity. Electives allow specializing in areas like fashion, travel, sports, or wildlife photography. Graduates may work as photographers for media outlets, studios, galleries, nonprofits, businesses, events, or independently.
Portrait Photographer – Photographs individuals and families. Median salary: $66,000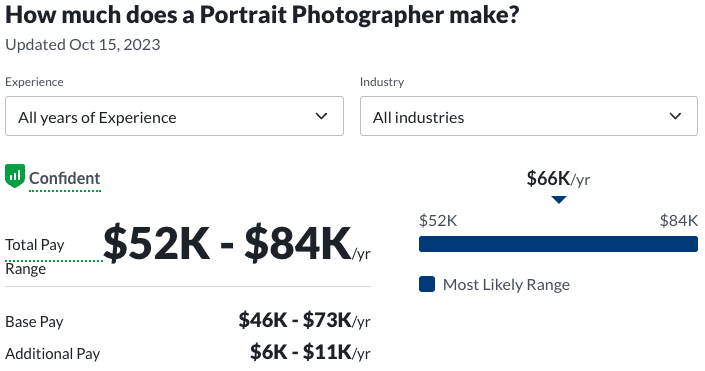 Photojournalist – Photographs newsworthy events and stories. Median salary: $68,000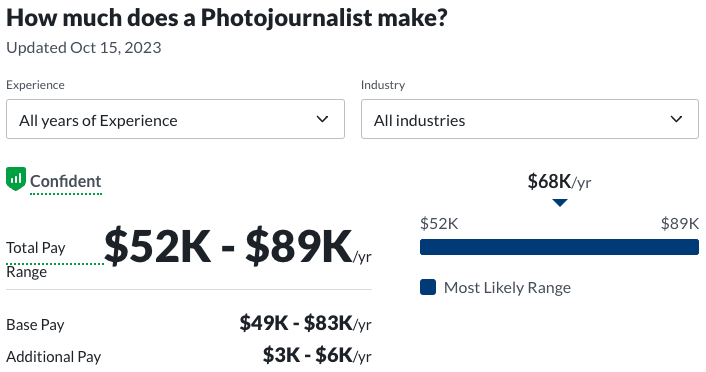 Commercial Photographer – Photographs products, spaces, and subjects for advertising or promotional use. Median salary: $78,000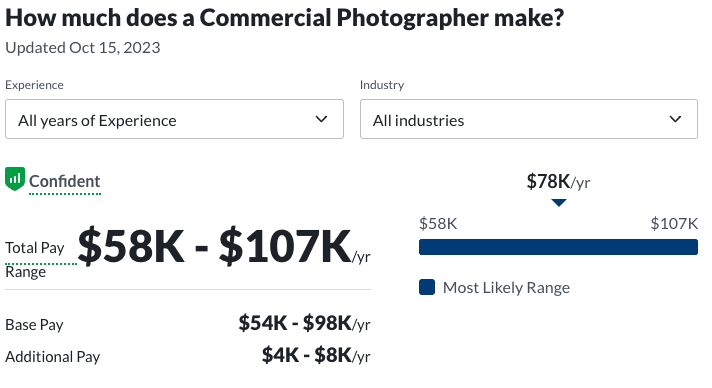 Theater
Theater degrees blend academic and hands-on learning to develop performance abilities, technical expertise, and historical knowledge. Acting classes build skills in movement, voice, and stage presence through monologue and scene-work. Production work develops abilities in areas like stagecraft, lighting, costuming, directing, playwriting, and design.
Theater history and literature courses provide context and theories for informed artistic choices. Electives allow focusing on specialty interests like musical theater, dramaturgy, or arts management. Graduates qualify for careers as actors, directors, producers, dramaturgs, choreographers, designers, technicians, and teachers for regional theaters, Broadway, media, and educational institutions.
Actor – Performs theatrical works and portrayals for live audiences. Median salary: $58,000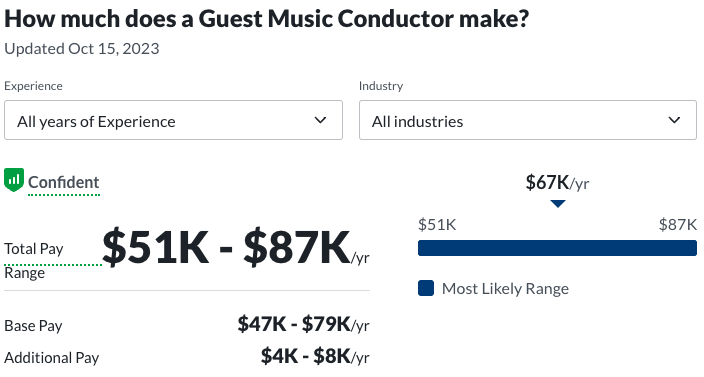 Director – Oversees the creative vision and staging of theater productions. Median salary: $76,000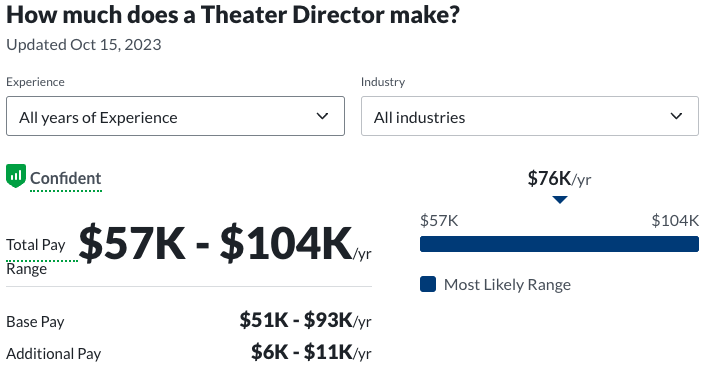 Theater Technician – Operates lighting, sound, or stage equipment. Median salary: $43,000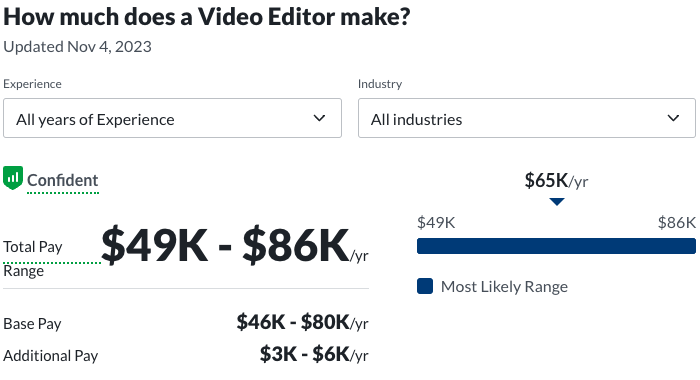 If you want to see the art degrees that are high-paying, watch my video about it:
Discovering Your Creative Calling
An arts degree provides you with the knowledge, experience, and credentials to establish a fulfilling career around your creative talents. With focused training and hands-on practice, you can develop the expertise needed to succeed as a professional artist.
However, an arts education also cultivates universal skills that extend beyond any single field. Studying the arts fosters creative problem-solving, communication, collaboration, and innovation. An arts degree shows employers that you can think imaginatively to resolve complex challenges.
By pursuing your degree with passion and dedication, you'll open new opportunities to channel your artistic gifts. Let your creativity shine and see where your arts education can take you!
Frequently Asked Questions About an Arts Degree
What can I do with an arts degree?
There are many career paths you can pursue with an arts degree like graphic design, photography, curating, art therapy, teaching, journalism, advertising, marketing, public relations, and more. An arts degree develops your creativity, communication, and critical thinking skills which are valued across industries.
Is an arts degree worth it?
An arts degree is worth it if you are passionate about the arts and humanities. While it may not lead directly to a high-paying job, an arts degree builds transferable skills for a wide variety of careers. It also provides an enriching educational experience focused on creativity and self-expression. Evaluate your career goals and interests before committing.
What types of arts degrees are there?
Common arts degrees include visual arts, graphic design, art history, fine arts, music, theater, dance, fashion, filmmaking, creative writing, and more. You can earn an associate, bachelor's, master's, or doctoral degree in various arts disciplines catered to your interests.
What jobs can I get with an arts degree?
You can work in arts/culture organizations like museums, theaters, and galleries. Other options include media, advertising, teaching K-12 or college, graphic design, illustration, photography, fashion, entertainment, publishing, and jobs requiring creativity and communications skills.
Is an arts degree difficult?
The difficulty of an arts degree depends on your program and courses. Classes emphasize critical analysis, writing, creative projects, and artistic expression. While arts programs are often demanding, they allow you to refine your craft and talents in visual arts, music, theater, graphic design or your arts concentration.