Industrial Arts Degree: Forging Paths
The field of industrial arts plays a crucial role in our technological world, encompassing a variety of fields, from woodworking and metalworking to modern manufacturing and design.
Students of industrial arts not only learn practical skills but also engage in problem-solving and creative expression, preparing them for diverse career paths. Understanding the industrial arts and their many types opens doors to opportunities in both traditional craftsmanship and innovative industries.
Industrial Arts Explained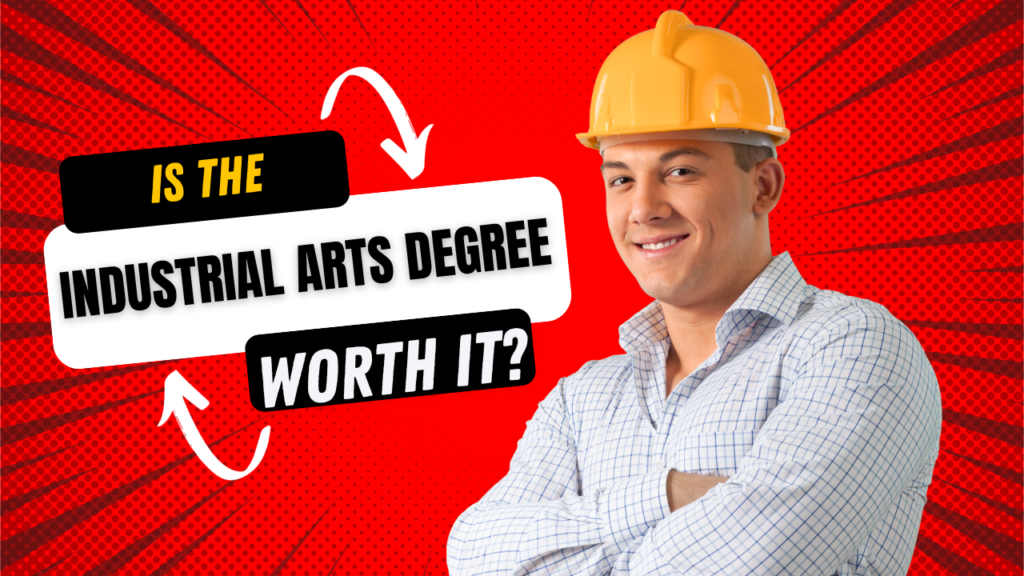 The Industrial Arts is a liberal arts educational program that provides students with hands-on expertise in fields connected to industrial and engineering technologies.
The arts degree program has a wide scope, encompassing wood and metal construction, repairing and maintaining machinery, or making technical drawings, but also high-level design and even project management found in undergraduate and graduate courses.
If you're thinking of a different arts degree, check out this art degree tier list video:
The Many Faces Of Industrial Arts
These are some of the types of industrial arts today. While this list is not exhaustive, it provides a general overview of the many branches of industrial arts.
Welding
As a convergence of art, science, and practical skill, welding is used by many trades, including sheet metal workers, ironworkers, diesel mechanics, boilermakers, carpenters, marine construction, steamfitters, and other related fields.
Although it looks simple, welding requires a high degree of precision, hand-eye coordination, and skill.
Construction
Construction is the art and science of creating structures and infrastructures, encompassing everything from buildings and roads to bridges and tunnels. Workers use tools, equipment, and construction techniques to achieve a desired goal.
Automotive Technology
Professionals in this field handle a range of tasks, from hands-on repair, custom bodywork, and diagnostics to managerial roles in automotive sales, parts, and service. They are skilled in using specialized tools and adept at problem-solving, often working collaboratively to ensure the functionality and safety of vehicles.
Woodworking
Woodworking is the art of crafting everything; from cabinets to carvings, involving various specialties like carpentry and joinery. It's all about using tools to cut, shape, and join wood, making anything from simple toys to intricate houses with a blend of precision and creative flair.
Electronics
Electronics is the study of systems and gadgets that power our daily lives. It requires understanding electrical principles and applying them practically, covering diverse areas from technical drawing and home appliances to car repairs.
Metalworking
This is a key industrial art that involves shaping and assembling metals to create a range of products. Dating back to ancient times, the method has grown significantly from using simple hand tools to machining, welding, and even computer-assisted metalworking.
Manufacturing
Manufacturing, at its core, is about using raw materials which can be plastics, ceramics, metals, etc, into finished products. This sector is incredibly diverse and employs various production methods from manual assembly to automated machinery.
Drafting and Design
Drafting and design involve creating precise technical drawings that serve as blueprints for building structures or making products. These detailed plans are crucial for turning ideas into real, tangible creations across multiple industries.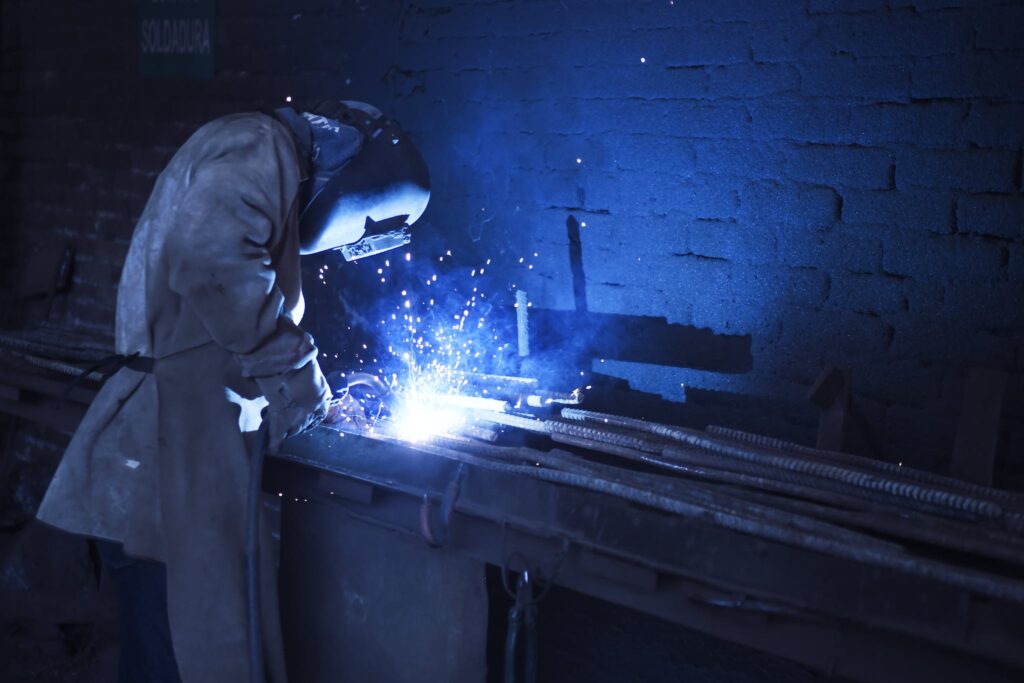 The Types of Industrial Arts Degrees And Their Requirements
Enrolling in an industrial arts degree program requires certain educational prerequisites and commitments.
Associate's Degrees
Requirements: This depends on the institution, but typically, applicants should be 18 years old or older and must have a high school diploma or its equivalent.
Length: These programs generally span approximately two years. This period is designed to offer a balance between broad educational foundation and specific skill acquisition, serving as a bridge either to the workforce or further academic study.
Courses: Students can learn a blend of general education in science, math, and the humanities with specialized coursework tailored to industrial arts. They encounter core classes that familiarize them with basic craftsman concepts and design principles, including woodwork, metal construction, theory of mechanical engines, and technical drawing.
This curriculum ensures a comprehensive grasp of both theoretical knowledge and practical skills in industrial arts.
Bachelor's Degrees:
Requirements: Entry into bachelor's degree programs generally needs a formal application, high school transcripts or equivalent, and standardized test scores. Certain institutions may require additional requirements like portfolios that showcase artistic potential or past achievements.

Length: Bachelor's degree programs in industrial arts typically require four years of full-time study. The duration accommodates an in-depth exploration of specialized subjects, allowing students to cultivate a particular niche within industrial art, science, or education.

Courses: The coursework extends beyond major-focused classes to include studies in English, arts, social science, and occasionally foreign languages. The core curriculum covers a diverse range of topics, from applied technology, mathematics for engineers, and industrial safety, to more nuanced studies of historical design concepts, computer graphics, and principles of design and color.
This comprehensive approach is intended to produce well-rounded professionals with a robust skill set applicable across various industries.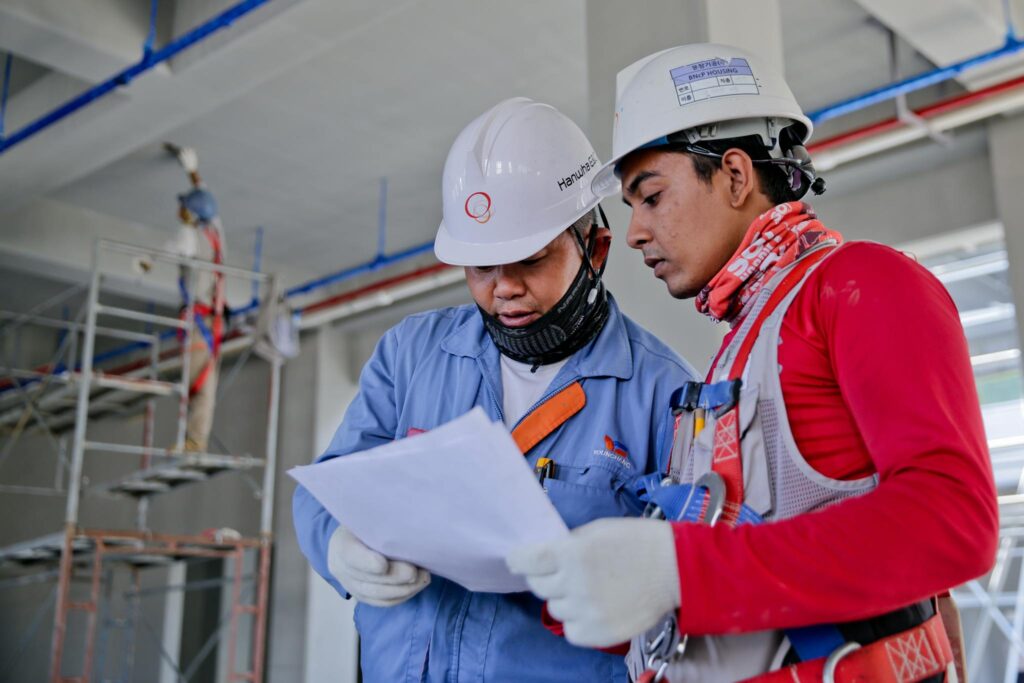 Master's Degrees
Requirements: Admission into master's programs requires candidates to possess bachelor's degrees in industrial arts or closely related disciplines. The application process often involves submitting certified transcripts, recommendation letters, and essays showcasing advanced communication skills and research potential. Depending on the program's focus, GRE scores and a portfolio may also be necessary.

Length: Most master's programs are designed to be completed in approximately two years. However, this timeframe can fluctuate based on individual student circumstances, such as the selection of part-time enrollment or online courses.

Courses:
Master's degree students engage with an advanced curriculum that includes the study of design theory and practice, historical design principles, advanced drafting techniques, and project management.
Additionally, coursework might delve into specialized areas like technology and design education or the development of vocational education curricula.
These advanced courses aim to deepen professional competencies and prepare students for industrial arts teacher jobs, or other similar leadership roles in different fields.
Doctoral Programs
Requirements: Applicants for a doctoral program in industrial arts must have completed a master's degree in a relevant field. After all, the foundational knowledge and skills must first be intact before going through further studies.
Additionally, many programs expect candidates to have some level of professional experience in a field related to industrial arts, if not in the field itself.
Applicants may also be required to submit materials that support their application, which include research work, a proposal for doctoral research, recommendation letters, possibly scores from graduate-level exams.
Length: The duration of doctoral programs in industrial arts, notably those in industrial engineering or technology, is approximately three to four years.
This time frame covers coursework, independent research, and the preparation and defense of a doctoral dissertation.
Courses: Coursework at this level is typically advanced and allows for specialization within the broader field of industrial arts.
Classes would also prepare doctoral students for their dissertation work, covering advanced research methods, data analysis techniques, and academic writing at a professional level.
There might also be dissertation workshops that guide students through the process of formulating, researching, writing, and defending their doctoral dissertations.
What jobs can you go into after studying industrial arts?
From woodworking and electronics to computer design, the industrial arts degree covers a wide range of topics.
This also means it can open up tons of job opportunities in different fields. Here are some of them, including their salaries from Glassdoor:
Industrial Arts teacher: $55,554
Industrial Designer: $84,335
Woodworker: $48,107
Metal Worker: $43,203
Sheet Metal Worker: $49,271
Quality Technician: $48,342
Logistics Coordinator: $54,192
Mechanical Designer: $75,904
Frequently Asked Questions
What skills do you need to succeed in an industrial arts degree?
Design, technical skills, problem-solving skills, and communication skills. Having these skills will set you up for success in an industrial design degree.
How do I choose the right school for my industrial arts degree?
Selecting the right school for an industrial arts degree requires careful consideration of several factors.
First, ensure that the program focus aligns with your career aspirations, whether in industrial design, woodworking, or another specialty. You should also look into schools accredited by reputable organizations, like the National Association of Schools of Art and Design (NASAD).
Next, you should investigate the faculty's experience and the school's facilities, ensuring you'll receive education from reputable experts and have access to modern workshops and resources.
The school's location also matters, ideally situated in an area with a vibrant industrial arts community offering practical opportunities for growth. Finally, understand the financial aspect, opting for institutions that provide financial aid or scholarships, making your education affordable without compromising on quality.
How is the job market for industrial arts degree graduates?
Employment is projected to grow about as fast as the average growth between years 2022 and 2032. Industrial designers, in particular, will have approximately 2,200 projected job openings every year until 2032.
What kind of portfolio should I build while studying industrial arts?
When building a portfolio in industrial arts, students should comprehensively showcase their multifaceted skills. It's important to include various design projects, highlighting creativity and proficiency in areas such as product or architectural design.
Equally crucial is demonstrating technical aptitude through examples of woodworking, metalworking, or CAD projects, underscoring familiarity with tools and machinery.
Looking for a different arts degree? Check out these 5 highest paying art degrees:
I also have a video about the 5 worst art degrees. Check it out here: