Top Information and Cybersecurity Degrees for You: Which Should You Pick?
With the rise of cyber threats, the demand for information and cybersecurity degree professionals is higher than ever. Choosing the right technology degree is crucial to launching a successful career in protecting sensitive data and systems.
This guide explores top degree options, online alternatives, career paths, salaries, and reasons to earn an information or cybersecurity degree. Read on to determine the best program and specialization to achieve your goals.
What are IT and Cybersecurity?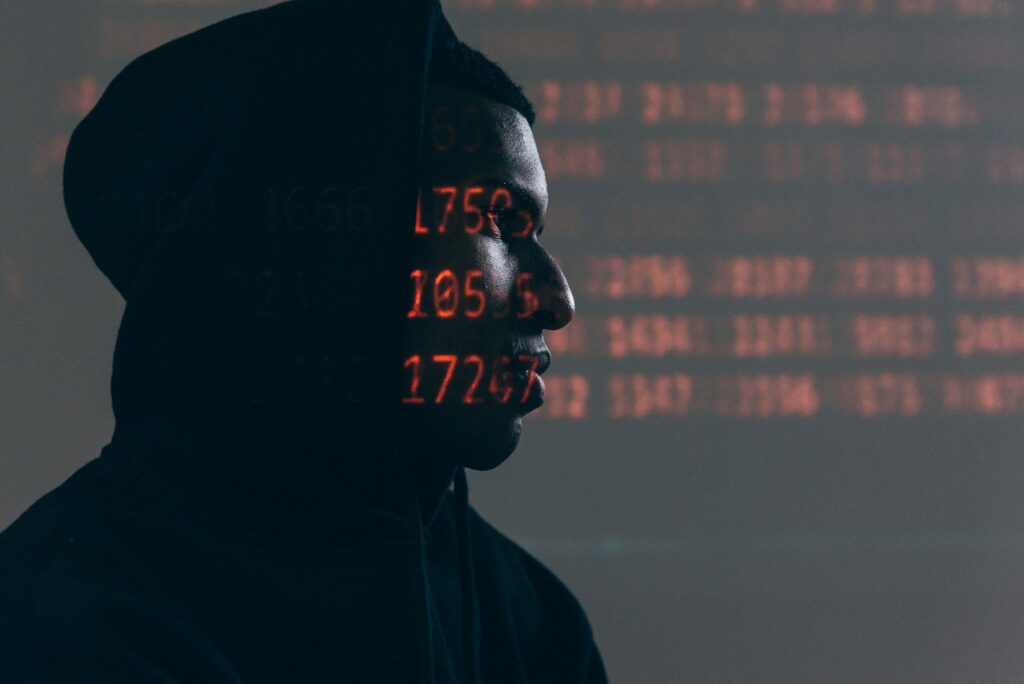 Information technology and cybersecurity protect computer systems, networks, programs, and data from unauthorized access, attacks, and damage. Also called information security or cybersecurity, responsibilities include:
Assessing systems for vulnerabilities
Installing firewalls, data encryption, and other protections
Monitoring networks for security breaches and intrusions
Responding to incidents like data breaches, malware infections, and denial-of-service attacks
Ensuring compliance with laws and regulations around data privacy and security
Professionals must stay updated on the latest hacking techniques, cyber threats, and security tools and methods. Knowledge of IT infrastructure, networks, operating systems, and programming provides a critical foundation.
Cybersecurity Degrees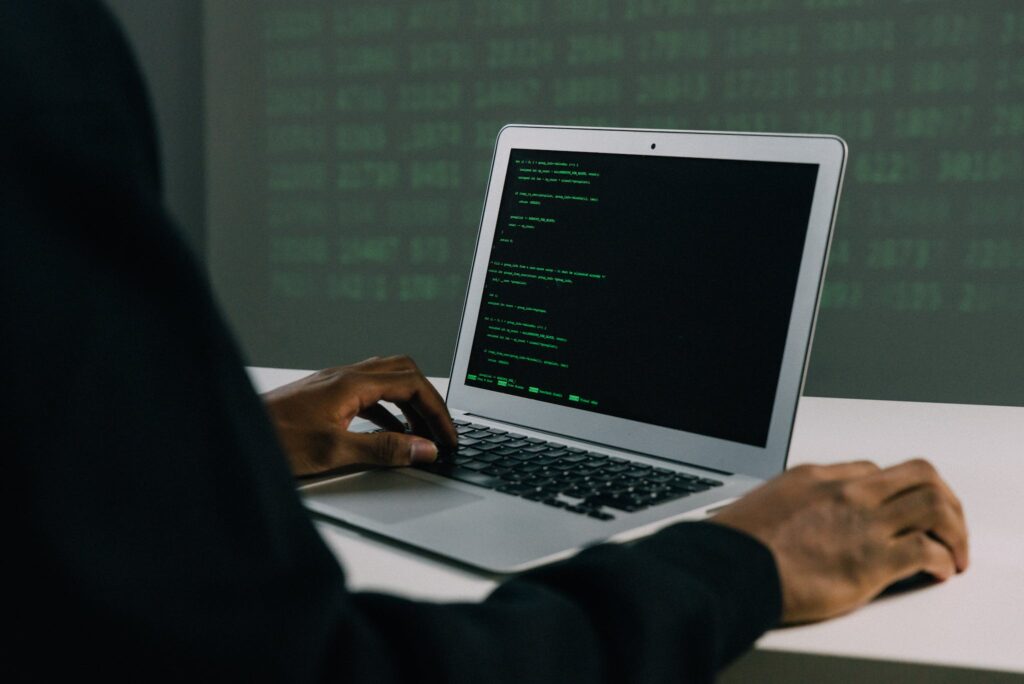 Cybersecurity bachelor's and master's degrees focus on protecting data and systems from cyber threats. Common courses cover topics like:
Cybersecurity principles, technologies, and risk management
Cryptography and public key infrastructure
Network, web, cloud, and database security
Malware analysis and reverse engineering
Ethical hacking and penetration testing
Cyber forensics and incident response
Cyber law, policy, ethics, and compliance
Hands-on labs reinforce concepts with activities like vulnerability scanning, firewall configuration, and memory forensics. Degree titles include cybersecurity, information assurance, and computer security. Related degrees like computer science, software engineering, and IT often include cybersecurity concentrations or electives.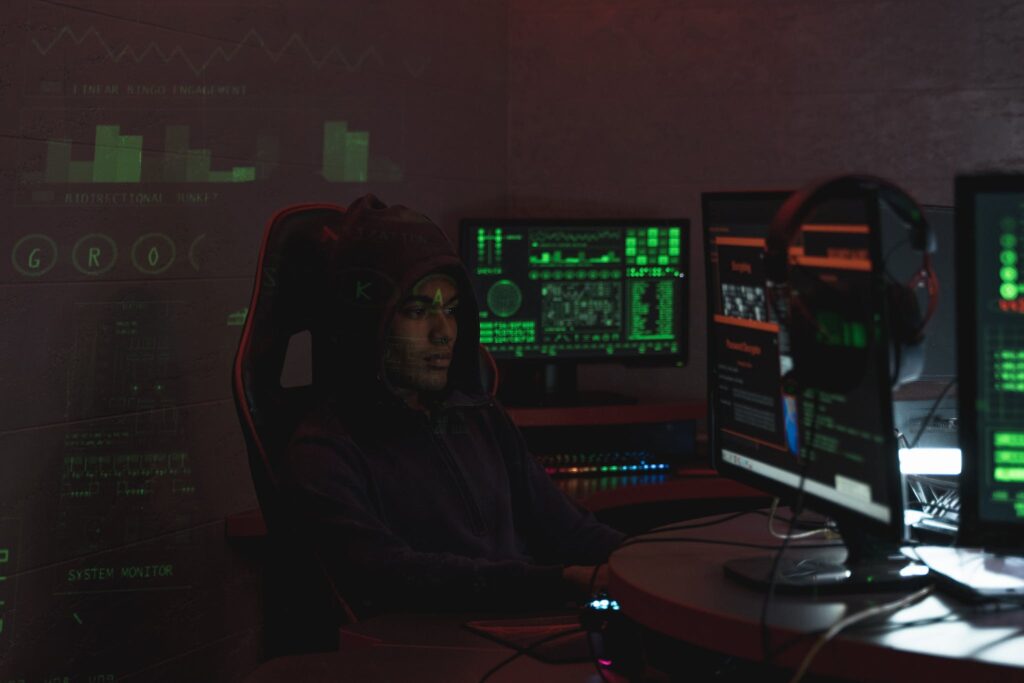 Network Security Degrees
Network security programs concentrate specifically on protecting network infrastructure and transmitted data. Courses explore topics like:
Network administration, architecture, and protocols
IP networking, routing, switching, and TCP/IP
Wireless and mobile network security
Network monitoring, traffic analysis, and forensics
Firewalls, virtual private networks (VPNs), and intrusion detection systems
Securing network operating systems like Windows, Linux, and Cisco IOS
Degrees include network security, information assurance and security, and network defense. Related programs like network engineering, computer networks, and telecommunications feature network security specializations.
Best Online Cybersecurity Degrees
Online cybersecurity degrees allow working IT professionals to advance their skills remotely. Many prestigious companies now offer cybersecurity bachelor's and master's degrees online, including:
Microsoft Cybersecurity Analyst Professional Certificate
Google Cybersecurity Professional Certificate
Top online programs feature rigorous curricula taught by leading faculty. Instruction mixes asynchronous lectures, readings, discussions, and hands-on virtual security labs. Some schools also facilitate in-person residencies. Online students benefit from career support services, student advising, and flexible learning formats.
Importance of an IT Security Degree
Pursuing an IT security degree opens diverse, high-paying career opportunities. Key benefits include:
Developing in-demand skills – The Bureau of Labor Statistics predicts a 32% increase in demand from 2022-2032, which is much faster than the average. An IT security degree qualifies graduates for these roles.
Earning higher salaries – Glassdoor found starting salaries between $52,000-$65,000 for cybersecurity professionals with bachelor's degrees. The average cybersecurity salary exceeds $80,000.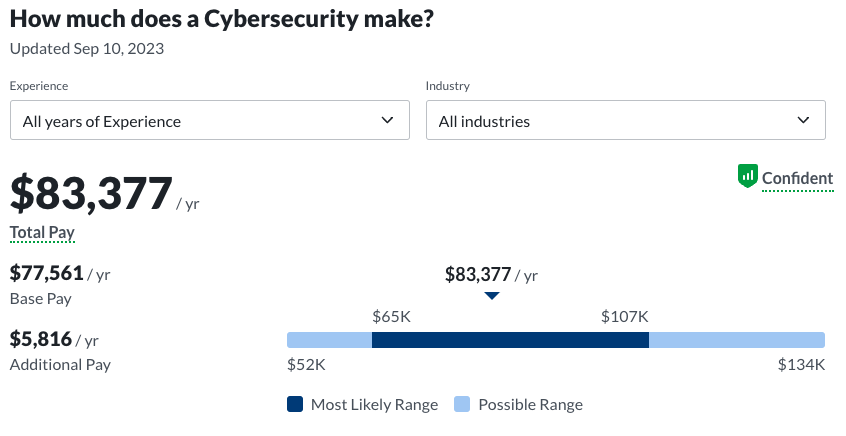 Expanding job options – Foundational IT knowledge supplements specialized security skills, qualifying for hybrid roles like security analyst, engineer, coder, or auditor.
Preparing for industry certifications – Coursework maps to (ISC)2 and CompTIA certification exams, enabling graduates to earn credentials like the CISSP, CISM, and Security+.
Cultivating analytical and problem-solving abilities – Programs emphasize critical thinking, investigation, and risk assessment abilities valued across fields.
Jobs for Security Degree Graduates
In-demand, lucrative jobs await graduates of top security programs. Common roles include:
IT Security Specialist
IT security specialists are responsible for the overall security posture of an organization's systems and networks. Duties include designing and implementing security controls, educating staff on policies/procedures, monitoring networks for threats, investigating breaches, and ensuring compliance with regulations.
These professionals work closely with IT teams to harden infrastructure, respond to incidents, and identify vulnerabilities. The median salary for IT security specialists is around $115,379.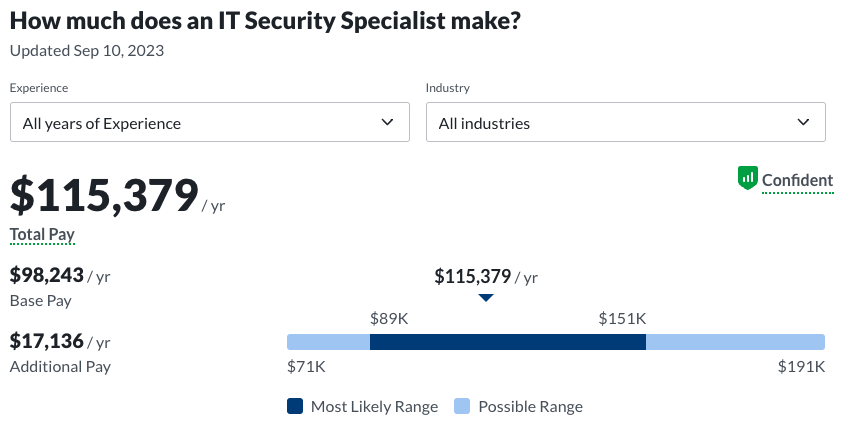 IT Security Consultant
Security consultants analyze clients' IT environments and risks to provide recommendations on security solutions, policies, and strategies. They perform assessments to identify vulnerabilities, develop incident response and disaster recovery plans, recommend security technologies like firewalls and encryption, and help implement effective security programs.
IT security consulting requires communication skills to translate complex issues for business stakeholders. The median salary for IT security consultants is around $123,699.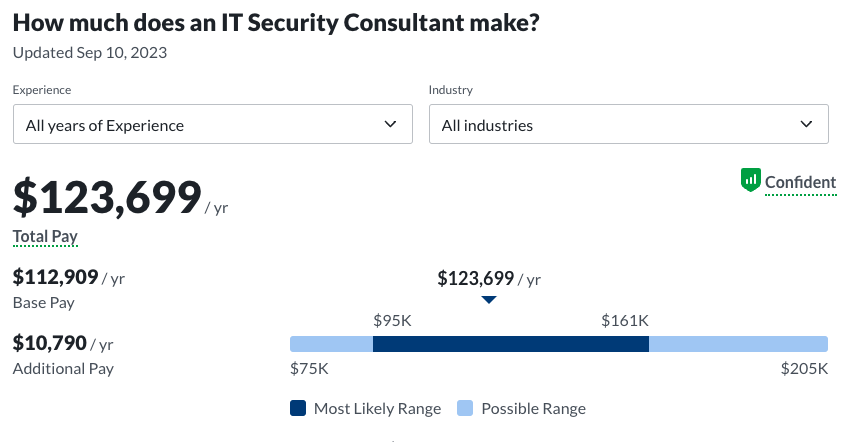 IT Security Analyst
Security analysts protect systems and networks by monitoring for threats, investigating anomalies, analyzing vulnerabilities, simulating attacks, and evaluating security solutions. Daily tasks include log reviews, network traffic analysis, penetration testing, risk assessments, and maintaining security systems.
Analysts research the latest hacking techniques and threats to develop countermeasures. The median salary for IT security analysts is around $87,793.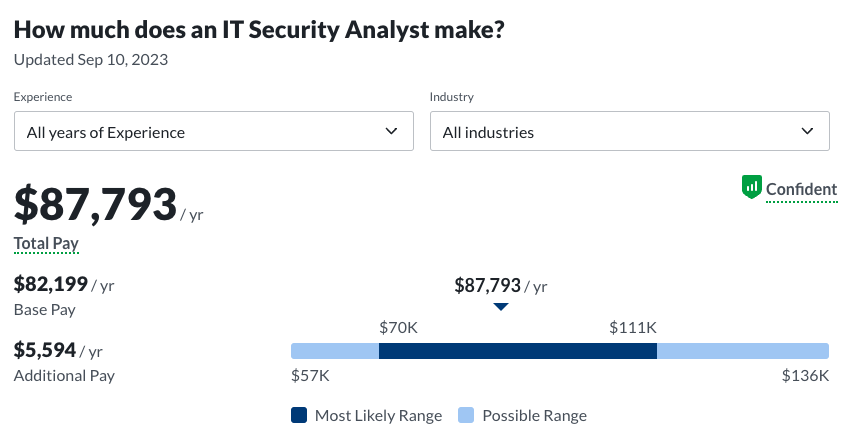 IT Security Audit Specialist
IT audit specialists verify the compliance and effectiveness of security controls through interviews, policy reviews, vulnerability scanning, penetration testing, and analyzing system configurations and logs. Audit findings assess weaknesses and recommend fixes to improve security programs
Information security auditing skills apply across industries for roles like security assessor, examiner, and compliance officer. The median salary for IT security auditors is around $86,138.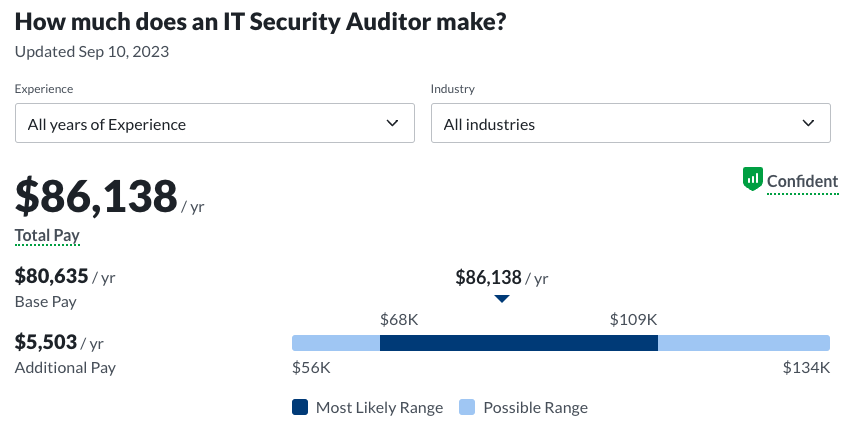 Cybercrime Analyst
Cybercrime analysts investigate network intrusions, data breaches, and other cyberattacks through digital forensics. Duties include conducting forensic analysis on compromised systems and networks, gathering and examining evidence from devices, event reconstruction, and identifying indicators of compromise. Analysts also trace attack patterns and methods to help identify threat actors and prevent future incidents.
Strong analytical thinking and attention to detail are crucial for discovering how attackers gained access, what they did, and how to keep them out of systems. Cybercrime analysts work closely with law enforcement and intelligence agencies to track and prosecute cybercriminals. The median salary for cybercrime analysts is around $81,631. Their specialized investigative skills make them invaluable for understanding these increasingly sophisticated threats and preventing large-scale damage from attacks.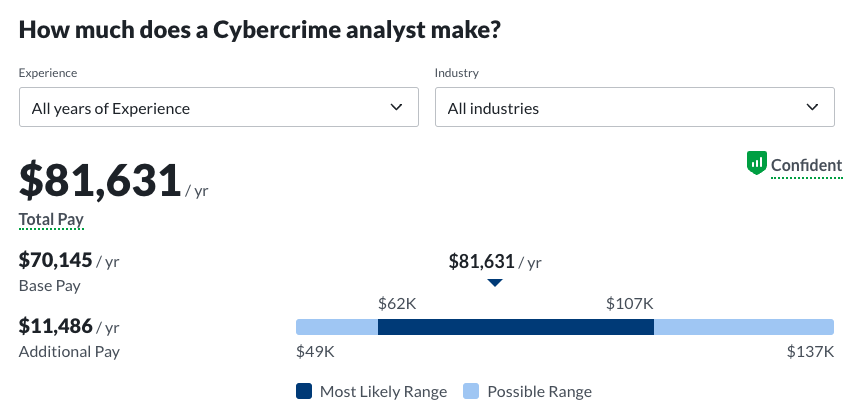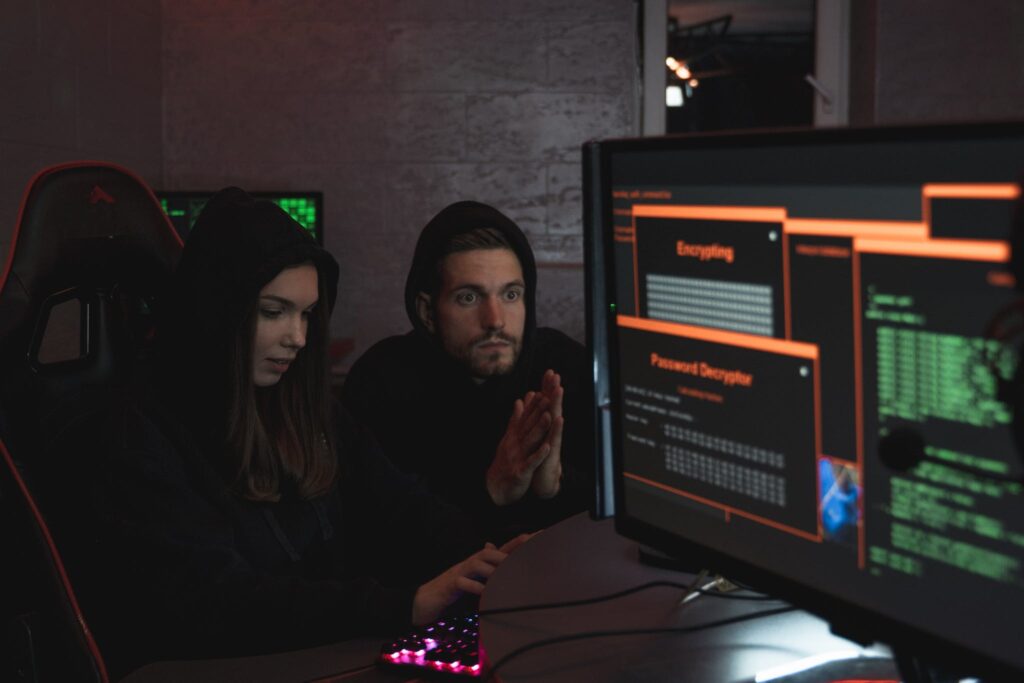 Should You Get an IT Security Degree?
Pursuing an IT security degree offers excellent career preparation and advancement. Benefits for working professionals include:
Gaining cutting-edge skills to secure critical systems and data
Qualifying for higher-level cybersecurity roles with increased responsibilities and pay
Understanding latest technologies like cloud, IoT and blockchain to assess vulnerabilities
Updating foundational network, programming and OS knowledge
Demonstrating expertise and dedication through an advanced degree
Preparing for industry certifications like the CISM, CISSP, CISA, and CompTIA Security+
For new graduates, a cybersecurity degree provides fundamental knowledge to begin an exciting, meaningful technology career safeguarding individuals and organizations from digital threats.
Frequently Asked Questions About a Cybersecurity Degree
What is the difference between cybersecurity and information security degrees?
The main difference is cybersecurity degrees concentrate specifically on protecting data and systems from cyber-attacks, while information security has a broader focus on managing all information risks, whether digital or physical. However, the terms are often used interchangeably, and both prepare students for similar cybersecurity roles.
Are cybersecurity degrees worth it?
Yes, cybersecurity degrees are worthwhile for launching and advancing technology careers. The specialized skills and knowledge gained align with high-paying, in-demand jobs fighting cybercrime. Degree holders earn an average salary exceeding $90,000. The field also has much faster projected job growth than the national average.
Is a cybersecurity degree necessary?
A cybersecurity degree is not required but provides significant advantages. Degree programs supply critical training in areas like threat analysis, networking, hacking techniques, security operations and governance not obtained through certifications or work experience alone. A degree qualifies candidates for more advanced roles with increased responsibilities and pay. If you're looking for something similar that deals with managing information, a management information systems can be a great option.
What can you do with a cybersecurity degree?
Cybersecurity graduates qualify for many rewarding technology roles including security analyst, engineer, auditor, architect, consultant and manager. Responsibilities can involve penetration testing, vulnerability assessments, firewall and encryption configuration, security monitoring, network administration, policy development, and leading incident response teams.
What is the best college for cybersecurity?
According to U.S. News & World Report, top schools for cybersecurity include Pennsylvania State University, Johns Hopkins University, University of Texas San Antonio, Purdue University, University of Maryland Global Campus, Iowa State University, University of Pittsburgh and George Washington University. But many other excellent programs exist nationwide. You should also check out the Cybersecurity Degree at WGU. You can get this degree in 6 MONTHS!