Different Types of Telecommunications Degrees
The field of telecommunications has been rapidly evolving over the past few decades. As technology continues to advance, the ways we communicate are changing dramatically. This has created a high demand for skilled professionals in various telecommunications occupations. Obtaining a telecommunications technology degree can open up many exciting career opportunities.
Learn more about the significance, types, certifications, career paths, and salaries for telecommunications degree graduates here!
What is a Telecommunications Degree?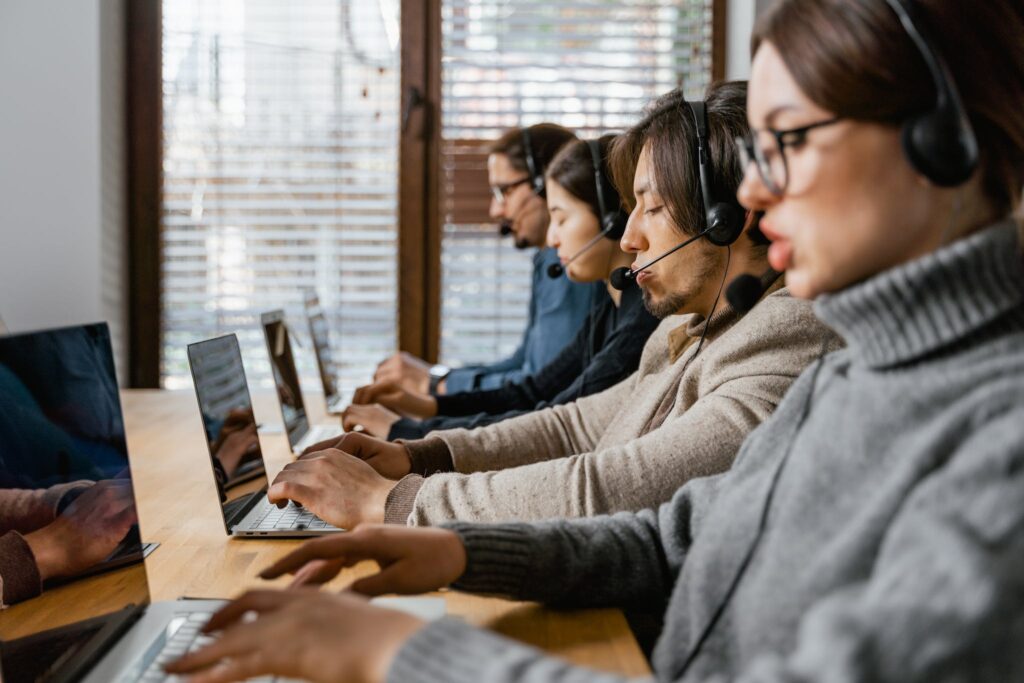 A telecommunications degree is a STEM program that focuses on the technology behind transmitting information over long distances. These programs provide a foundation in areas like data networks, wireless communications, satellite systems, telephone networks, and internet infrastructure. Coursework emphasizes both technical skills and business management principles.
Telecommunications degrees are available at various levels, from associate degrees up through doctoral programs. The specific curriculum depends on the type of degree. However, most telecom programs include courses on topics like:
Telecommunication systems and networking
Satellite and wireless technologies
Data transmission systems
Telephony and voice over IP
Network administration and security
Regulatory policies and legal issues
Business management and leadership
The technical courses help students understand how telecom systems work and how to design, install, and manage networks. The business classes provide knowledge needed for management roles. With this blend of technical expertise and leadership skills, telecommunications graduates can fill critical roles in the industry.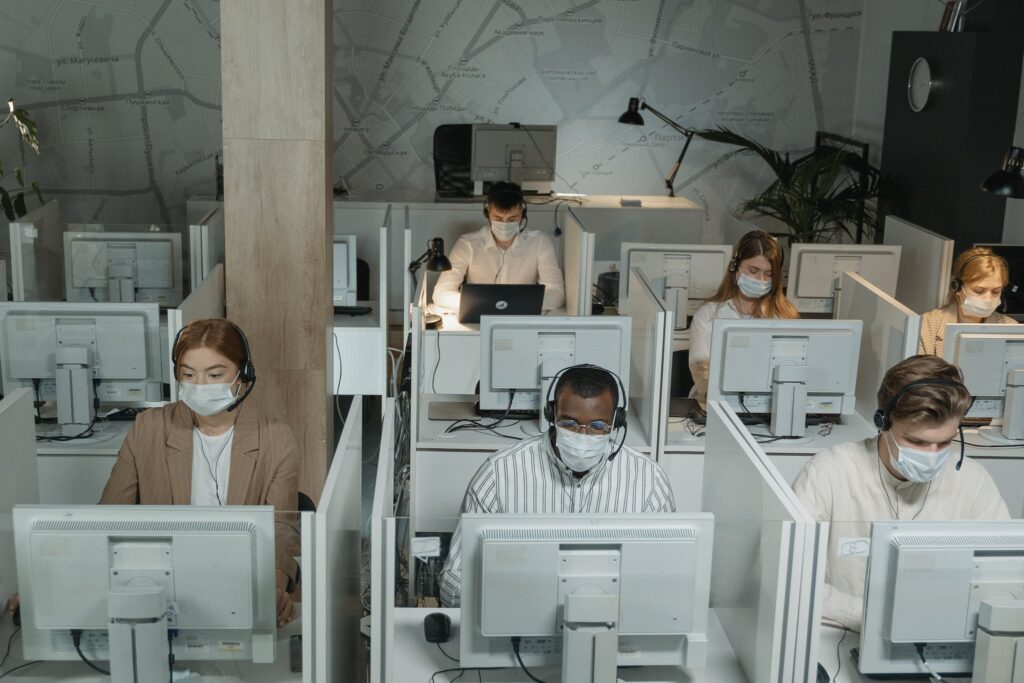 Significance of a Telecommunications Degree
Pursuing a telecommunications degree opens the door to a wide array of career paths. This field spans everything from internet and telephone infrastructure to broadcast media and national security networks. Professionals with telecom training are needed to build, administer, and advance communications systems and services.
Here are some of the key reasons why a telecommunications degree is a valuable credential:
In Demand Field: Telecom services are essential in the modern world, leading to steady demand for trained graduates even during economic downturns. The US Bureau of Labor Statistics projects 8% growth for telecom jobs from 2020 to 2030.
Variety of Career Options: Telecom degrees allow graduates to work in areas from IT and networking to broadcast engineering and cybersecurity. There is great flexibility to choose a specialty.
High Earning Potential: Many telecommunications careers offer lucrative salaries. For example, network architects have a median pay of over $117,000 per year according to BLS data.
Advancement Prospects: Continuous innovations in telecom technologies enable professionals to move into new specialties. Degree holders have room for rapid advancement.
Essential Technical Skills: Programs provide the highly sought-after abilities to design, manage, and secure complex communications networks and systems.
Obtaining an education specifically focused on telecommunications gives students an advantage in launching and advancing an exciting and well-compensated career in this essential field.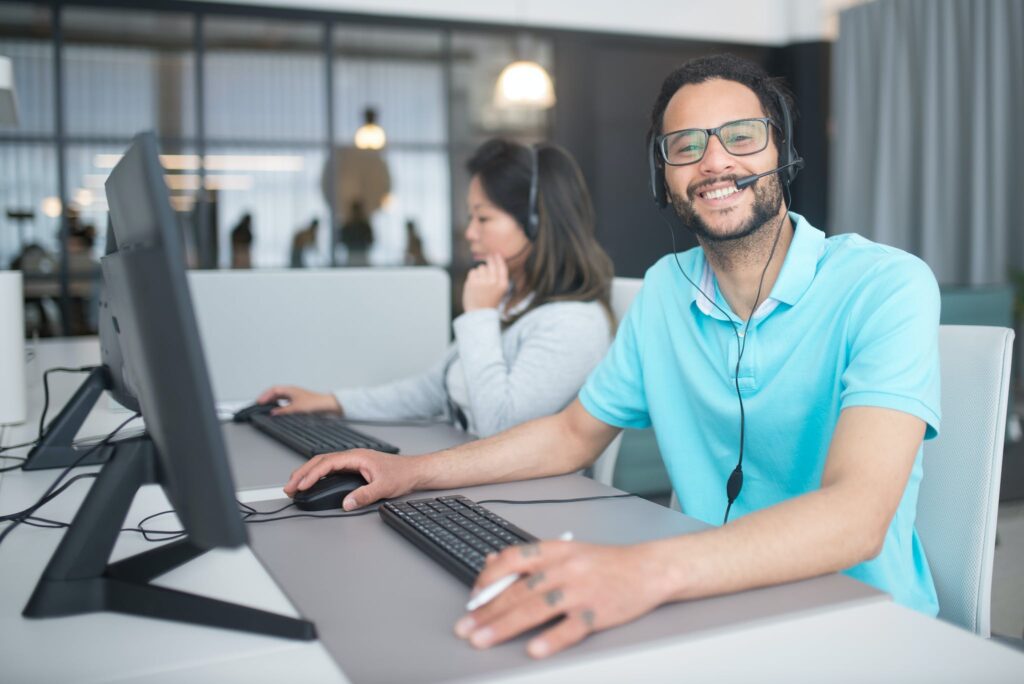 Types of Telecommunication Degrees
There are undergraduate and graduate degrees available that focus on the telecommunications field. Common options include:
Associate Degree in Telecommunications
An Associate of Applied Science (AAS) in Telecommunications is a 2-year degree program offered at many community colleges and technical schools. These concentrated programs cover basics like wireless networks, copper cabling, fiber optics, telephony, and tech support.
Graduates gain entry-level skills for careers as telecom technicians, IT support specialists, network installers, and similar roles. Associate degrees provide quick preparation for the workplace. Credits can sometimes transfer to a Bachelor's program.
Bachelor's in Telecommunications
A Bachelor of Science in Telecommunications is a 4-year degree that builds on the fundamentals with specialized technical and business courses. Programs are available at many universities focused on engineering, technology, and computing.
In addition to networking and telephony, Bachelor's curriculums often include areas like programming, data management, statistics, economics, and project management. This diverse skillset prepares graduates for more advanced positions in fields like systems analysis, engineering management, network administration, and internet infrastructure planning.
Master's in Telecommunications
Those who earn a Master of Science in Telecommunications have expertise highly valued by major telecom providers, equipment vendors, regulators, and research firms. This is generally a 1-2 year graduate program for students who complete a Bachelor's degree first.
Master's programs go into greater depth with courses in areas like wireless communications, optical networking, telecom policy, cybersecurity, and network architecture. Graduates may work as senior engineers, consultants, analysts, researchers, and corporate executives within the telecom industry.
Doctorate in Telecommunications
A Doctor of Philosophy (PhD) in Telecommunications is the highest academic credential in the field. These intense 3-5 year doctoral programs prepare students for leadership roles in research, engineering, and university instruction.
Doctoral students conduct in-depth research in a telecom specialization of their choice. Coursework also covers statistics, experimental design, and other research methodologies. Graduates often become professors, senior scientists, and pioneering researchers inventing the next generation of telecom advances.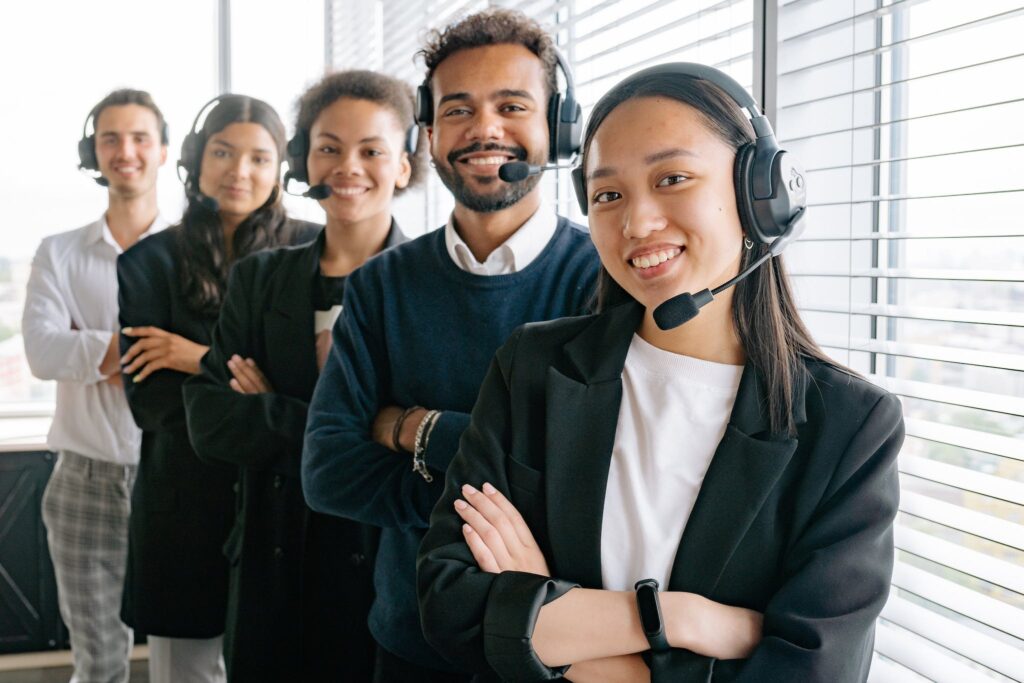 Telecommunications Certificates
For those seeking specialized skills without completing a full degree program, certificate programs in telecommunications are also available. These are usually completed within 1 year or less.
Here are some examples of telecom certificate programs:
Fiber Optics Installer Certificate – Covers skills for jobs installing and splicing fiber optic cabling.
Wireless Networking Certificate – Focuses on designing, administering, and securing wireless local area networks.
Cisco Certified Network Associate (CCNA) – Industry-recognized Cisco certificate for network technicians.
Network Security Certificate – Develops expertise in protecting data networks from cyberattacks.
Telecommunications Technician Certificate – Basic program covering electronics, telephony, networks, and tech support.
Certificates provide an entry point for quickly starting a telecom career. Many workers supplement their degrees with specialized certificates throughout their careers as well.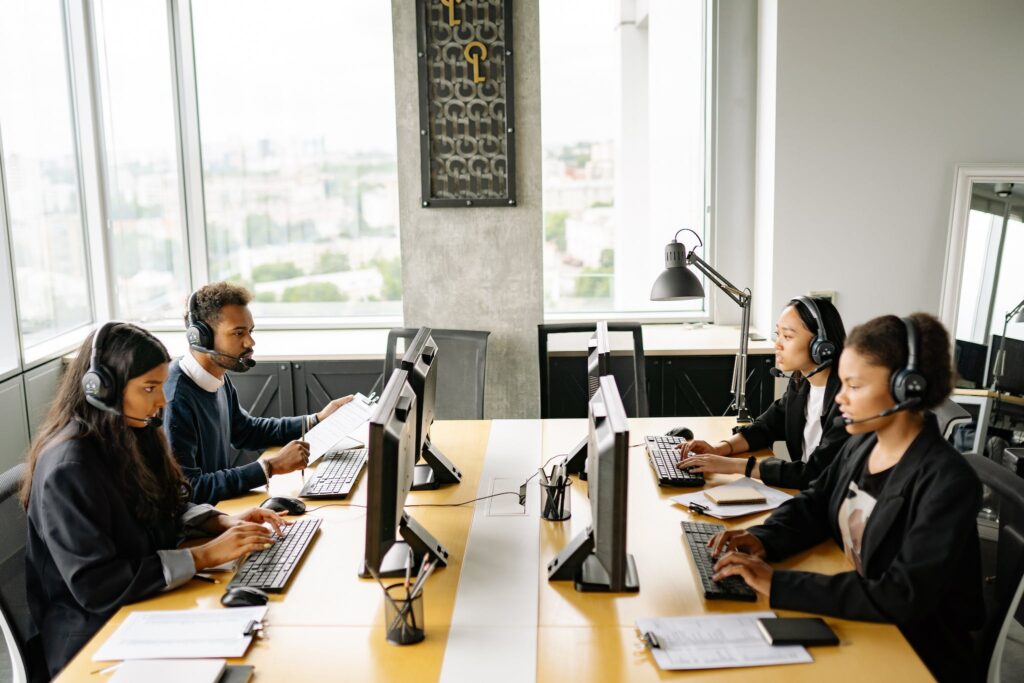 Telecommunications Jobs
There is tremendous demand for qualified employees in diverse telecommunications careers. Here are some of the most common jobs for graduates with telecom degrees:
Network Architect
Network architects design and implement communication networks, such as LAN/WAN systems, intranets, and complex cloud infrastructure. They oversee major network deployments, evaluate emerging technologies, address security requirements, and manage teams of engineers and technicians.
Network architects are very experienced professionals who lead complex projects from planning through implementation and follow-up support.
Network Engineer
Network engineers are responsible for the day-to-day operation, maintenance and optimization of telecom network equipment and systems. Their duties include installing networking hardware and cables, configuring network operating systems and applications, monitoring performance and troubleshooting issues.
Network engineers stay current on the latest technologies and best practices to keep infrastructure running smoothly. They generally work as part of IT support teams.
Here's how to get a BS in Network Engineering and Security in 6 MONTHS!
Telecommunications Technician
Telecommunications technicians focus on maintaining, repairing and optimizing telecom equipment in the field and customer facilities. They test and troubleshoot problems with cabling, telephone lines, antenna distribution systems, fiber optics, WiFi networks and other equipment.
Duties can also involve installing voice and data cabling, terminating lines, splicing fiber, configuring equipment, and providing technical customer service. Most work full-time with some schedules requiring evenings, weekends and on-call rotations.
Network Administrator
Network administrators manage the daily operation and maintenance of telecommunications networks. Their primary responsibilities include monitoring network performance, allocating resources, implementing security controls, managing accounts, performing software upgrades, addressing hardware issues, and ensuring business continuity.
Network admins also provide tier-3 escalated technical support when lower-level IT staff cannot resolve issues. They document the network thoroughly and optimize capacity and reliability.
Technical Support Specialist
Technical support specialists provide assistance to customers and employees who encounter issues with telecommunications systems and services. They troubleshoot problems like network outages, software bugs, hardware malfunctions, and configuration errors that are escalated from lower tiers.
Technical support specialists identify root causes through diagnostic testing and in-depth analysis. They may handle issues on-site at customer facilities when needed. Strong customer service skills are essential in this role along with technical expertise.
Systems Analyst
Systems analysts evaluate the technology needs of organizations and help select and implement appropriate telecommunications systems and services. They conduct requirements analyses, research products and solutions, develop implementation plans, oversee installations, and provide ongoing optimizations. Systems analysts are involved in major initiatives like rolling out new networks, upgrading infrastructure, transitioning to voice over IP, and adopting cloud-based platforms.
Analysts model and forecast future capacity requirements as well. Strong analytical abilities and project management skills are required in this role.
Graduates can also move into managerial roles overseeing telecom infrastructure, sales engineering, product development, marketing, training, and quality assurance.
Here's a degree that is also perfect to become a systems analyst:
Telecommunications Salaries
Professionals with telecommunications degrees tend to enjoy generous compensation packages. Salaries vary based on factors like location, experience, certifications, and specific job role.
However, payscales are consistently strong across the telecom industry. Here are some examples of average nationwide salaries data from PayScale:
Network Architects – $170,539 per year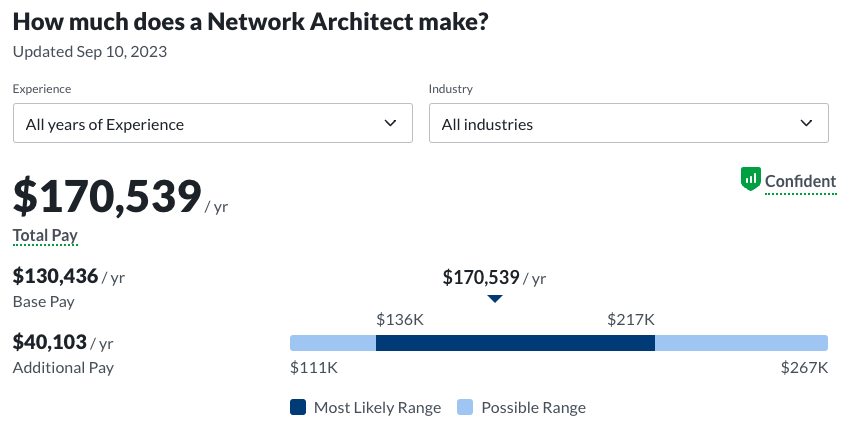 Network Engineers – $100,293 per year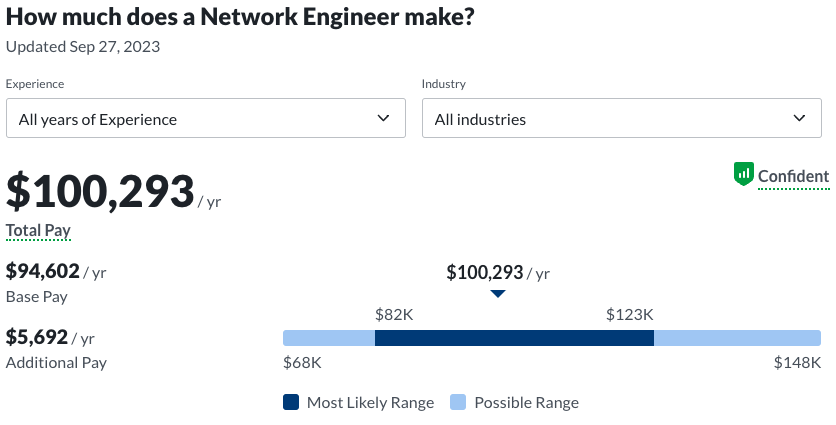 Telecommunications Technicians – $61,615 per year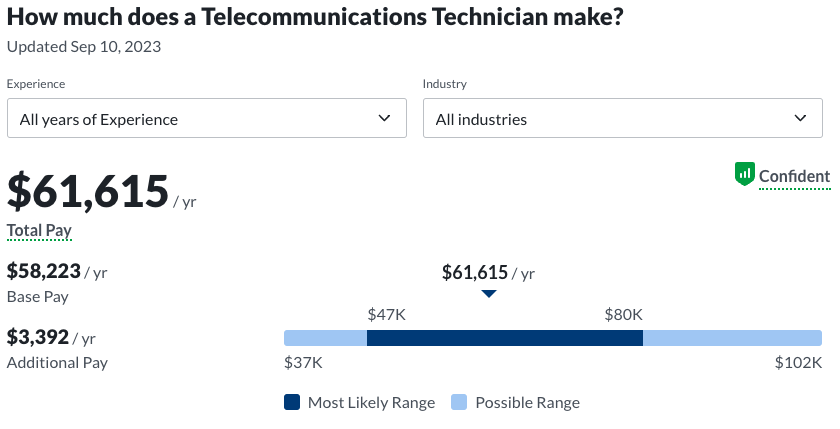 Network Administrators – $81,842 per year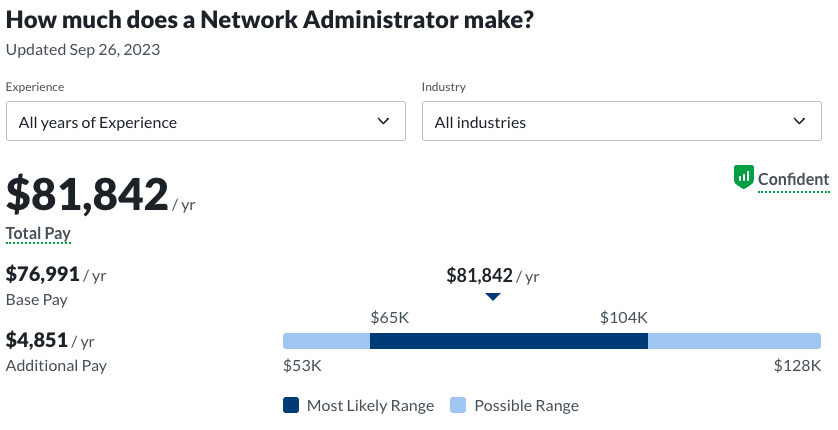 Technical Support Specialists – $51,024 per year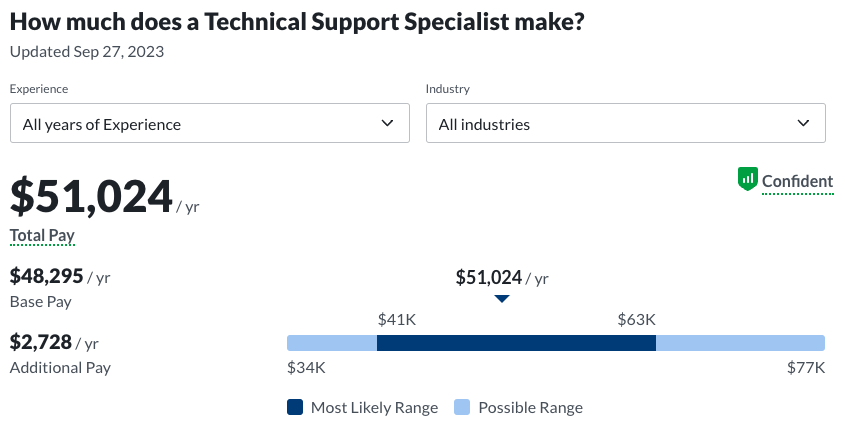 These lucrative salaries, often reaching 6 figures for experienced managers, demonstrate why telecom skills are highly valued. Overall, the field provides financial stability and ample compensation.
Is a Telecommunications Degree Worth It?
Given the strong demand for skilled telecom professionals, a specialized degree in this field can be extremely advantageous and lead to a rewarding, high-paying career. Here are some factors that make telecommunications degrees worthwhile investments:
Graduates enter a thriving industry with no shortage of job openings and opportunities for advancement.
Fast-track programs like 2-year Associate's degrees allow quick entry into stable technical positions.
Hands-on curriculums provide access to cutting-edge software, tools, and infrastructure used in the real-world.
Students can focus exclusively on mastering the highly complex telecommunications field.
Degree programs adapt to cover the latest technical breakthroughs and industry directions.
Many employers provide tuition assistance or reimbursement for telecom degrees, making them affordable.
Salaries for telecom professionals are consistently generous across diverse career paths.
While telecommunications programs can require substantial investments of time and money, they prepare students for prospering in this essential, rapidly evolving field. For those with an affinity for technology and communications systems, the opportunities enabled by a telecom degree make it an extremely worthwhile choice.
Finding Your Passion in a Telecommunications Degree
The telecommunications sector has become one of the most innovative, business-critical industries. Obtaining specialized training in this field unlocks a world of possibilities. Degree programs at all levels provide versatile skills that translate to real career success.
Whether you aspire to be a network architect designing the telecom systems of the future, a field technician ensuring reliable services, or a senior executive leading impactful initiatives, a telecommunications degree gives you the knowledge needed to accomplish your goals. With hard work and dedication, graduates can thrive in this dynamic and essential profession.
Frequently Asked Questions About the Telecommunications Degree
What jobs can I get with an associate's degree in telecommunications?
An associate's degree qualifies you for entry-level jobs like telecom technician, field service technician, network installer, and help desk support roles. Many start careers here before getting a bachelor's degree.
Is telecommunications a good career?
Yes, telecom offers excellent job prospects, high salaries, advancement potential, and the chance to work with cutting-edge technologies. The essential nature of communications infrastructure also makes it a stable career path.
Is a master's degree in telecommunications worth it?
A master's degree enables specialization in areas like wireless networks, optical systems, and telecom management. It qualifies you for senior engineering and leadership roles with salaries averaging above $100k per year.
How much math is in a telecommunications degree?
Telecom programs involve mathematics like statistics, algebra, calculus, and trigonometry. Math helps analyze networks, electrical systems, and signals. Strong math skills are useful but advanced calculus isn't always required.
How can I get telecommunications experience?
Look for internships and entry-level jobs at telecom companies to get hands-on experience. Volunteering at school IT help desks or with network installations also provides exposure. Amateur radio operation demonstrates technical enthusiasm.
Here is a video that talks about high-paying tech remote jobs that might interest you: