Materials Engineering: What Is It and Is It Good for a College Degree?
Everything we use or touch is composed of materials that have been thoroughly studied to ensure that they perform effectively. From high-performance alloys used in aerospace to nanomaterials revolutionizing electronics, materials engineering is at the heart of it.
This field has been driving innovation and transforming industries at a rapid rate. In this guide, we'll dive into the realm of materials science and engineering, exploring the career paths for graduates, their applications, and other things like salary, demand, and satisfaction in this field.
What is a Materials Engineering Degree?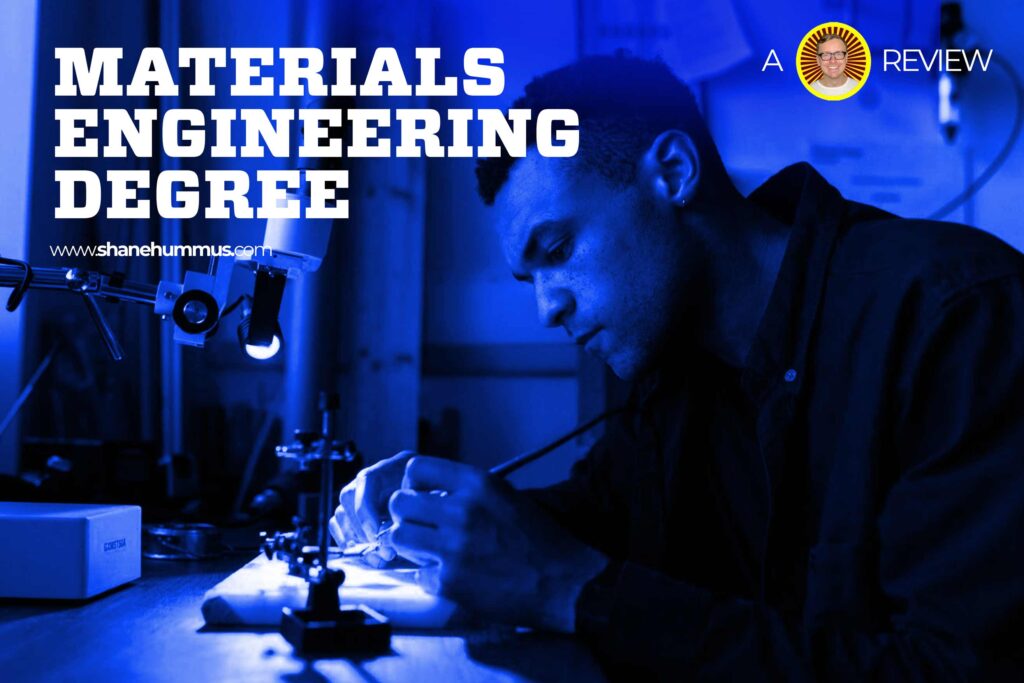 If you're up for a challenge, you may want to pursue this degree. This multidisciplinary field combines the fundamentals of physics, chemistry, and engineering to help you understand and manipulate the properties of various materials, like mechanical, chemical, and electronic properties. So, undergraduate students, specifically materials engineering students, should have a strong foundation in these subjects.
This field focuses on material science, structure, processing techniques, and how they can be used for different applications. The primary goal of working in this field is to develop new materials, improve existing materials, and create innovative solutions to meet the ever-changing needs of industries and drive technological advancements.
As a graduate with a bachelor's degree in this field, you will have to study different materials and process them under optimized manufacturing techniques. The goal is to create high-performance composites that can sustain tests like strength, durability, efficiency, and effectiveness.
Career Paths for Materials Engineering Graduates
A degree in this field opens up a world of exciting career opportunities. Graduates can explore a wide range of industries and sectors where materials play a crucial role. Let's take a closer look at some of the main career paths:
Materials Engineer
After graduating, the top career path you can pursue is to become a materials engineer. As one, you'll have the chance to work on the development, testing, and analysis of substances like metallic, ceramic, and polymeric materials.
Projects in manufacturing industries usually revolve around material selection, characterization, and performance evaluation. Doing this allows you to get an idea of what the best substances for a project would be. Since this is a field that touches various engineering disciplines, you'll work with scientists, researchers, and technicians to develop new composites and test materials.
Process Engineer
Process engineering focuses on optimizing the manufacturing processes for a particular material. You will have to ensure that the materials you're handling are produced in an efficient and reliable way.
To do this, you will need to supervise the process, improve process parameters, reduce waste, and implement quality control measures. You will work closely with production teams to analyze data, conduct experiments, and implement process improvements to enhance material quality, reduce costs, and increase productivity.
This is an exciting career path since process engineers will use their critical thinking skills and may explore new manufacturing technologies and techniques that are based on modern material processing advancements.
Other Paths for Materials Science and Engineering Graduates
Materials Scientists
Electronic Materials Specialist
Pursuing a graduate degree
Job Outlook After Completing a Materials Science and Engineering Degree

Because of the rising demand for advanced substances across various industries, the job outlook for graduates with materials engineering degrees is positive. According to the Bureau of Labor Statistics, the job outlook for this field is 6% over the next decade. Employment growth is also great since there are more positions in this career.

Average Salary of Materials Engineers

A job in this field offers attractive salary prospects, reflecting the specialized nature of the field. Salaries vary depending on factors such as experience, industry, and location. With experience and expertise, you can command competitive salaries.
For entry-level jobs, you can expect a salary of around $65,000 per year, and for mid-level jobs, the pay is around $100,000 per year. However, if you have a good educational background and extensive experience, you can earn as much as $160,000 per year.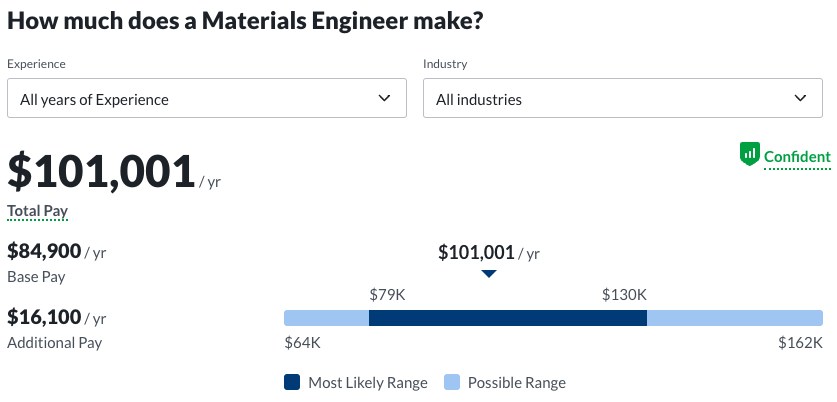 Job Satisfaction of Materials Science and Engineering Graduates

Materials engineers often find great satisfaction in their work as they witness the direct impact of their contributions on technological advancements and industry innovations. The ability to solve complex challenges and make a difference in various sectors contributes to high job satisfaction.
Here are screenshots about the job satisfaction of people in this field:


Real World Examples: Materials Engineers in Action
We've scoured Reddit to find the opinions of materials engineers to help you know how materials engineers fare in the real world. For instance, a Redditor wanted to know what career paths he could pursue. Here's a thread on it:
As a Bachelor in Materials Engineer, what kind of jobs can apply for?
Is Materials Engineering for You? (Factors to Consider)
This is a challenging and demanding field, so you need to think really well before pursuing it. Here are some factors you need to consider to know if you're equipped:
| | | |
| --- | --- | --- |
| | YES | NO |
| INTEREST: Do you have a genuine interest in materials engineering? | | |
| JOB PROSPECTS: Are there good job opportunities in this field? | | |
| REQUIRED SKILLS: Do you possess the necessary skills to become a materials engineer? | | |
| CURRICULUM: Is the curriculum something that you would like to pursue? | | |
| COST: Will the cost of pursuing this degree fit within your budget? | | |
| TIME COMMITMENT: Are you willing to commit the required amount of time to complete this degree program? | | |
| PREREQUISITES: Have you completed the prerequisite courses necessary for this program? | | |
| ACCREDITATION: Is the program accredited by the relevant authorities? | | |
| FACULTY: Do you believe the quality of the faculty teaching the program is satisfactory? | | |
| CAREER GOALS: Does obtaining this degree align with your long-term career goals? | | |
We know that deciding whether to pursue a degree is hard. So, we hope that after answering this checklist, you are closer to deciding if you really want this field.
Choosing the Best School for Your Materials Engineering Education
When you finally decide to pursue this degree, the next factors you need to consider include curriculum, accreditation, faculty quality, and the cost of education. You need to look for institutions that offer a strong program—one that ticks the boxes you need to consider.
Curriculum
Knowing the curriculum of the materials engineering majors before enrolling is important. This allows you to know what subjects you'll be able to take and which specializations are available for you.
Knowing the curriculum also helps you carefully tailor the course you're taking, which means you'll get to pick the subjects that perfectly align with your interests.
Accreditation
Another factor to consider is the accreditation of the school you're going to. You'd want to pick schools with accreditation from a reputable engineering accreditation commission. This means you're getting into a school that has passed the rigorous requirements of engineering accrediting organizations.
Faculty Quality
In addition, you also need to check out the faculty's quality. A strong faculty would be a team of materials engineers that specialize in materials science concepts. You'd also want to check out the credentials of the faculty to ensure that they really know what they're teaching.
Cost of Education
The cost of education is another crucial factor that will affect your decision. If a university offers expensive courses but their faculty quality, accreditation, and curriculum are not up to your standards, then you should immediately cross that school off your list.
Pros and Cons of Pursuing a Materials Engineering Degree
Like any field, materials science and engineering have their pros and cons. Here's a list of the pros and cons of pursuing a materials science degree:
Pros
Enables innovation and technological advancements.
Enhances the performance characteristics of materials.
Promotes sustainability and reduces environmental impact.
Offers versatility in material selection and design.
Ensures safety and reliability in critical applications.
Optimizes manufacturing processes and reduces costs.
Cons
Involves complex scientific knowledge and expertise.
Requires time-consuming research and development.
Can involve high costs for equipment and testing.
Some advanced materials may have limited availability.
Environmental challenges in production and disposal.
Ethical considerations when working with hazardous materials.
FAQs About Materials Engineering
You might still have a lot of questions about this degree. Here are some common questions about this degree:
What is meant by materials engineering?
Materials science and engineering is a field that focuses on the design, development, and application of materials to meet specific performance requirements. It involves understanding the structure, properties, processing, and behavior of various materials, such as metals, polymers, ceramics, composites, and nanomaterials.
What is materials engineering in civil engineering?
In civil engineering, materials engineering involves the study and application of materials used in construction projects. Materials engineers in civil engineering are responsible for selecting and testing materials like concrete, steel, asphalt, and timber to ensure their suitability, durability, and safety in various infrastructure projects, such as buildings, bridges, roads, and dams.
What is the best definition of materials engineering?
The best definition of materials engineering is the field of study and practice that combines principles from physics, chemistry, and engineering to understand, design, and develop materials with specific properties for various applications. Materials engineers work on enhancing existing materials, discovering new materials, and ensuring the proper selection and utilization of materials in different industries.
Is materials engineering part of mechanical engineering?
These two fields are closely related, but they are distinct disciplines. Materials science focuses on the study and application of materials, while mechanical engineering encompasses a broader scope, involving the design, analysis, and manufacturing of mechanical systems and components.
However, there is an overlap between the two fields, as material selection and design considerations are crucial aspects of mechanical engineering. Many mechanical engineers may specialize in or have knowledge of materials science as part of their education and work.
Final Verdict
Being a materials engineer offers a promising future if you're really passionate about material science. There are a lot of materials in the world, and you could discover the next best thing. Here's our final verdict for a materials engineering degree:
Salary Score: 9/10
The salary for materials engineers is quite on the higher side. So, if you're considering this field because of the potential salary, then you're on the right path. Since the median salary is around $100,000 per year, I gave this degree a score of 9 out of 10.
Satisfaction Score: 7/10
A lot of people report that they're quite satisfied with being a materials engineer. A primary reason for this might be because of the impact they have on different sectors. So, the score I gave this degree is 7 out of 10.
Demand Score: 7.5/10
The demand for graduates with this degree is average, so pursuing it is still a great option. Over the next decade, the projected growth for this degree is around 6%. This is the reason why I gave this degree a score of 7.5 out of 10.
X-Factor Score: 8/10
I gave this a score of 8 out of 10 because, through their expertise, materials science and engineering bridge the gap between science and application, unlocking the true potential of materials to revolutionize industries, drive technological advancements, and create a sustainable future.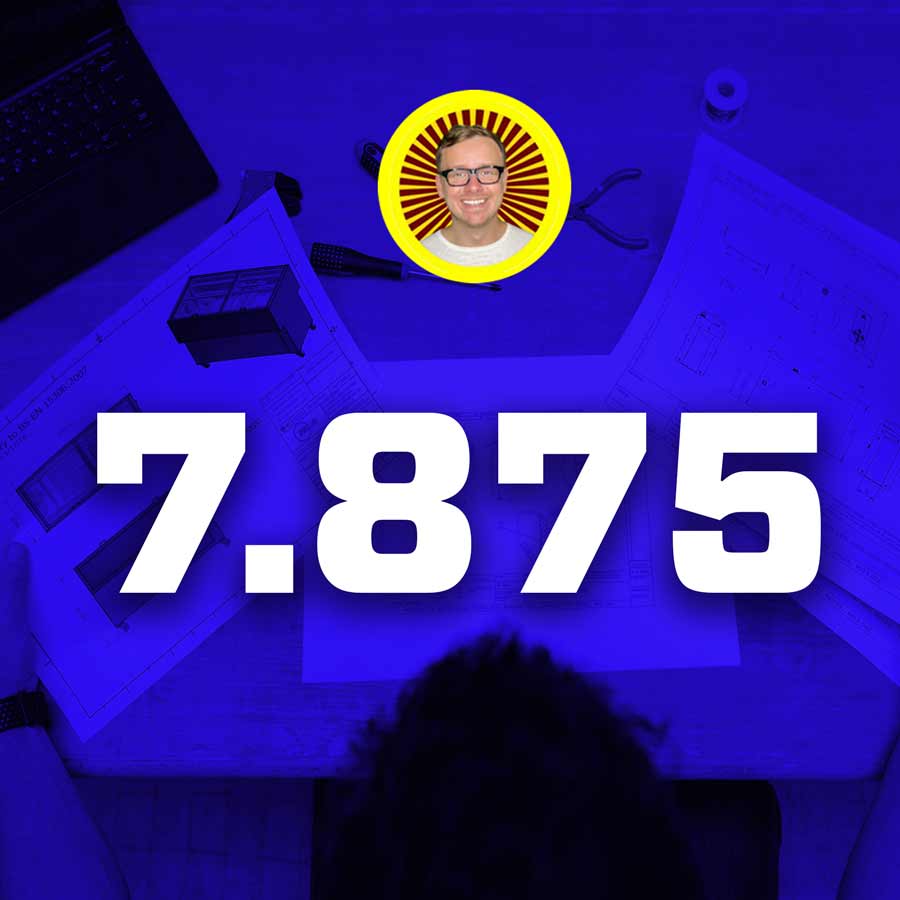 Final Score for Materials Engineering Degree: 7.875/10
Pursuing a degree in materials engineering is a great option if you think that it is your passion and your skills align with its requirements. You also need to consider demand, salary, and job satisfaction when making a decision. Considering everything I've talked about in this article, I would give it a final score of 7.875 out of 10.
So, is this degree worth it?
Alternatives to a Materials Engineering Degree
Some alternative bachelor's degree options that are closely related to a materials science and engineering degree include the following:
Materials Science
Metallurgical Engineering
Biomedical Engineering (Specializing in Biomedical Devices)
If you're really interested in materials processing, engineering principles, and designing, studying, and selecting types of materials for a particular application, these are some degrees that also cover those. You might also want to take some tech sales gig while taking these courses to supplement your finances while taking this bachelor's degree.
Here is a tier list for the best engineering degrees, RANKED!