What is Freelance Digital Marketing?
Thanks to its numerous benefits, Freelance Digital Marketing is hot in the marketing world nowadays. It's a business model that allows businesses to outsource their digital marketing tasks without compromising quality.
Freelance Digital Marketing allows businesses to maximize cost savings and focus their resources on higher-value activities. Experienced freelance digital marketers are able to maximize their budget while getting all the benefits of digital marketing.
A freelance digital marketer can help businesses with website optimization, content creation, social media marketing, search engine optimization (SEO), and more. With the right person in charge of your digital marketing efforts, you will be able to build awareness of your brand, increase traffic to your website, and attract more.
Freelance Digital Marketing allows businesses to maximize cost savings and focus their resources on higher-value activities. Experienced freelance digital marketers are able to maximize their budget while getting all the benefits of digital marketing.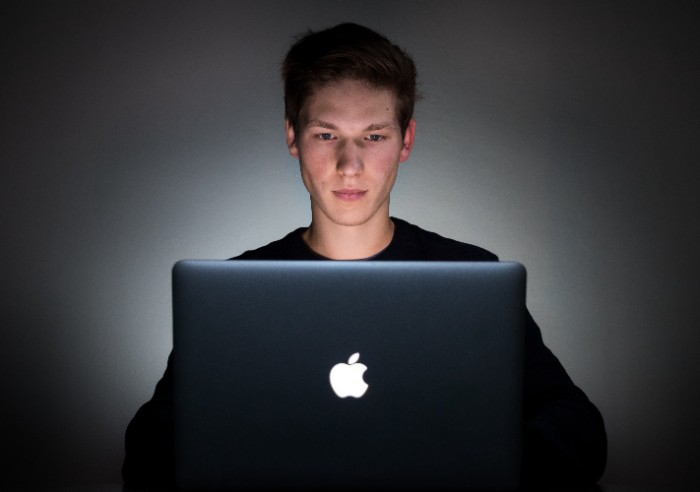 Nowadays, freelancers are becoming more and more popular for digital marketing. Freelance digital marketers provide services such as search engine optimization, web design, content creation, social media management, email campaigns and many other online marketing strategies. These freelancers specialize in creating effective online strategies to help businesses reach their goals faster and more efficiently. Read on as I give you the nitty-gritty details of Freelance Digital Marketing, and how you can maximize them for career or business growth.y oD Digital Marketing Freelancer?
Why a Career in Freelance Digital Marketing is a Good Idea
If you're looking for a dynamic career that offers both flexibility and great earning potential, then a career in Freelance Digital Marketing is the perfect option. As digital marketing continues to become an important part of businesses' success, the demand for skilled digital marketers will only increase.
Freelancers have the freedom to choose their own hours and work with a variety of different clients. As well as being able to work on exciting projects, you'll be able to develop your skills in a wide range of areas, such as SEO, web design and social media marketing.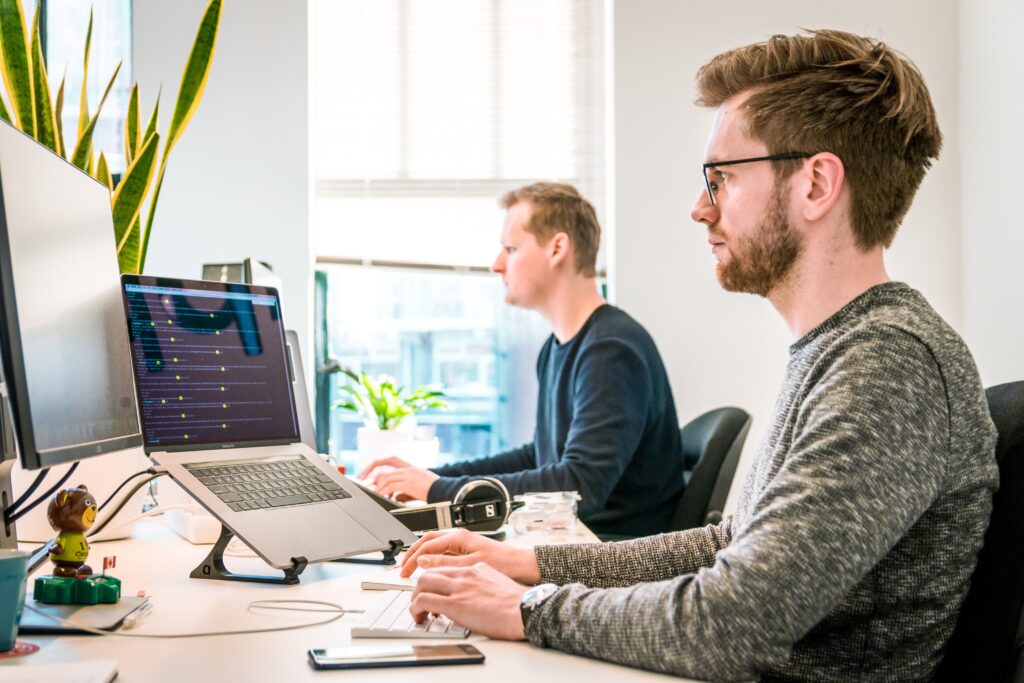 In addition to the flexibility and potential career growth opportunities, working as a freelance digital marketer can be a lucrative career. You'll be able to set your own rates and work with clients from around the world. With the right skills, you could easily make good money from freelancing online.
So if you want to join the ranks of successful freelance digital marketers, now is the time to get started! Take advantage of the ever-growing demand for digital marketing services and start building your freelance business today.
There's no doubt that a career in Freelance Digital Marketing can be immensely rewarding – so what are you waiting for? Start honing your skills and taking on new clients now to make sure you stay ahead of the curve!
Getting Started with Freelance Digital Marketing
The digital marketing world is teeming with possibilities. If you want to be your own boss, here are things you need to keep in mind if you want to kick-off your career in freelance digital marketing business:
Choosing your Niche
The first step in becoming a freelance digital marketer is to choose your niche. You will want to pick an area of focus that you are passionate about and have the skillset to succeed in. Do you specialize in SEO, web design, or social media marketing? Choosing the right area can be tricky but it's worth spending time researching and making sure you find the right fit.
You can then set your digital marketing campaigns, content marketing strategy and improving your digital channels under your chosen niche. You have to make sure that your digital marketing projects is not saturated as well so that you will less competition. For this, you need to engage in marketing analytics to help you choose your niche properly.
Setting Your Rates
Once you've chosen your niche, it is time to set your rates. This can be a tricky process so make sure that you research what other digital marketers are charging for similar services. You should also consider how much time and effort go into each project when deciding on your rates. Setting your rates is important as it will be crucial in your sustainable career as freelance digital marketers.
Marketing Yourself by Creating a Portfolio
Once you've got all the pieces in place, it is time to start marketing yourself. You should create a portfolio website that showcases your skills and what you can do for clients. You can also reach out to potential clients through social media, freelancing websites, or even cold emailing them.
Building a Network
You should also start building a network of contacts in the industry. This will help you find new opportunities and build valuable relationships with people who can help you further your career. LinkedIn can be a great way to connect with other digital marketers, share experiences and get tips on growing your business.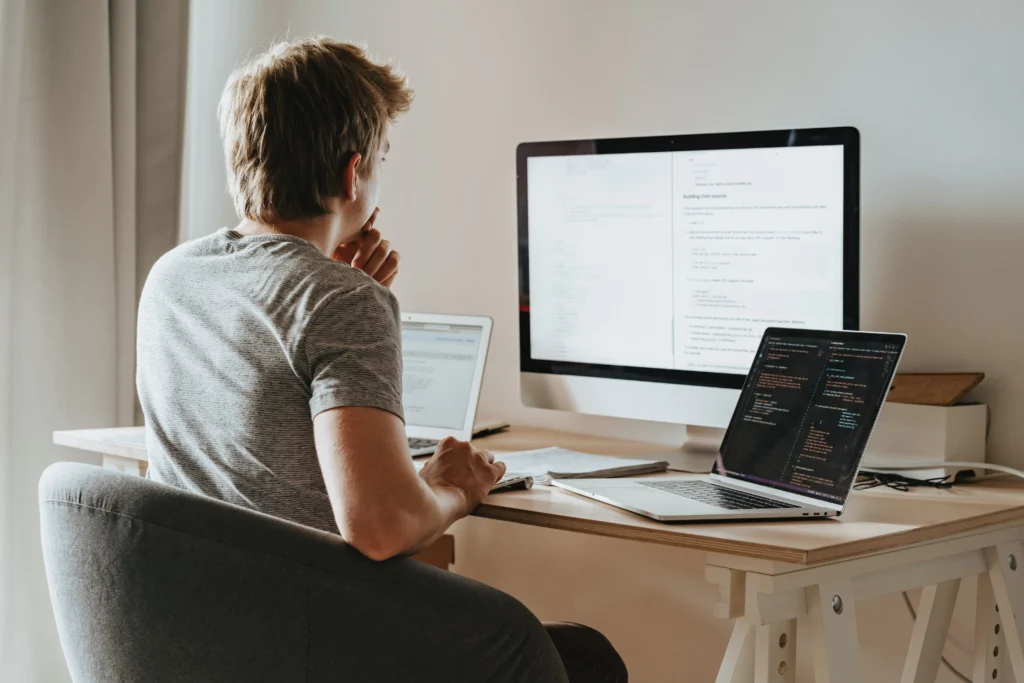 Challenges Facing a Digital Marketing Freelancer
There are a few challenges that you may face when starting out in freelance digital marketing. Here are some you need to know:
Staying up to date with Industry Trends
The digital marketing industry changes rapidly, so you will need to stay up to date with the latest trends and technologies. This means regularly researching industry news and attending conferences or training seminars.
Competition from Low-cost Services
It can be tough competing against low-cost services that offer basic digital marketing solutions. This is why it's important to ensure you have the right skills and offer quality services.
Finding Clients
Finding clients can be tricky, especially if you're just starting out. You may need to work hard to find your first few clients and build up a base of regular customers.
Managing Finances
As a freelancer, it is also essential to manage your finances. This means setting up a business bank account and tracking expenses for tax purposes.
Balancing Multiple Projects
When you're working as a freelancer, it can be difficult to balance multiple projects at once. This means setting priorities and managing your time effectively.
Freelance digital marketing can be a viable career path with many potential benefits. If you have the right skills and dedication, you could easily build a successful freelance business in this industry.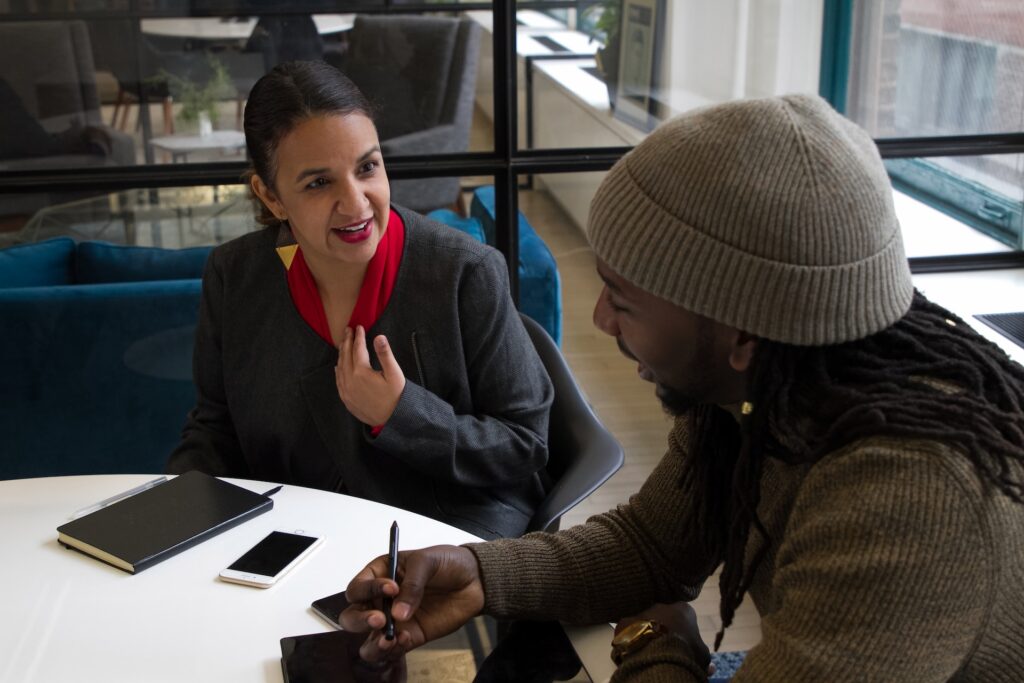 Building a Successful Freelance Digital Marketing Business
A digital marketing freelancer who offers digital marketing services can very well advance their freelance digital marketing career by building their business in digital marketing. A successful freelance digital marketer can venture into hiring a pool of digital marketing professionals with great digital marketing skills to build a successful business model. Here are some reminders how you can build a successful freelance digital marketing business:
Creating a Website
Having your own website is an indispensable asset for any digital marketing freelancer. A website allows you to showcase your skills and portfolio, list the services you offer, and provide potential clients with information about you and what you can do for them.
Establishing your Personal Brand Identity
Creating a personal brand identity can help you stand out from the competition and make it easier for potential clients to remember who you are. Your brand should be unique, consistent, and easy to recognize.
Are you a digital marketing consultant with a rich experience in freelance digital marketing career? Are you offering a pool of specialists who can do freelance digital marketing jobs for different companies? Or are you an expert in search engine marketing? You have to be very clear in laying out your cards so as to market your freelance digital marketing services well to your prospective clients.
Investing in Digital Marketing Tools
You should also invest in digital marketing tools such as SEO, content creation, email campaigns, or social media management. These tools include software and social media platforms that can help you automate and optimize your digital marketing efforts.
A freelance career or a freelance business model will be made easier with these tools at your disposal. This is because your digital marketing strategy will be largely dependent on these very important tools.
Offering Value-added Services
Consider offering value-added services such as consulting or training. This could be a great way to differentiate yourself from the competition and stand out in the industry. An example to this will be providing free training workshops or webinars that will help educate your clients on the latest digital marketing trends and techniques.
Staying Up-to-date with Industry News
It is also important to stay up-to-date with industry news, trends, and developments. This could include reading blogs and attending conferences or training seminars. By staying informed, you can ensure that you are offering the best service possible to your clients.
For Business Owners: When do you need a Freelance Digital Marketer?
It would be best if you considered hiring a freelance digital marketer when you want to boost your online presence, build visibility and increase your customer base. Hiring a freelancer can be an incredibly cost-effective solution compared to traditional marketing techniques, as it eliminates the need for full-time employees or expensive agency fees.
Whether you're a small business or start-up, you can benefit from hiring a freelance digital marketer. They'll be able to create an effective marketing strategy that's tailored to your goals and budget. A freelancer will have the skills and expertise necessary to help you reach your target audience, increase website traffic, and maximize your ROI.
Hiring a freelance digital marketer can be a great way to get the most out of your online presence. From creating content that resonates with your audience to optimizing your website for search engines, they will help you achieve maximum visibility in the digital space. With the right freelancer on board, your business can stay up-to-date with the latest trends in digital marketing and ensure your goals are met.
Final Thoughts
Digital marketing freelancers have exciting careers, thanks in part to the growing demand for digital marketing services. As a freelance digital marketer, you need to invest in yourself and your craft by staying up-to-date with industry news and trends, creating a strong personal brand identity, investing in the right tools for success, and offering value-added services. Doing so will help ensure that your skills remain competitive and can help you stand out in the crowd.
With the right strategy and dedication to your craft, you can successfully establish yourself as a freelance digital marketer and take your career to the next level. Whether you specialize in search engine marketing, content marketing, email marketing, creating a content strategy, or running digital campaigns, you have to invest to really say you are a freelance marketing professional. Later on, if you have already accumulated competitive digital marketing knowledge, you can be your own boss and build your own digital marketing business.
Overall, a digital freelance marketing career on digital marketing is a lucrative career path to take on. Freelance services in the world today, especially on digital marketing, are unsurprisingly booming. Other freelancers, especially those freelance marketers, have in fact shifted to digital marketing to join in the trend. Hence, it is important to familiarise yourself with the skills required to become a successful digital freelance marketer and keep up with the ever-changing industry. With the right tools and strategies, you can easily make a name for yourself in your freelance career!