Social Media Specialist Training: A Comprehensive Digital Marketing Guide
Social media has taken the marketing world by storm, revolutionizing the way businesses communicate with their customers and reach out to new potential clients. As a result, the role of a Social Media Specialist has become increasingly important. With a rapidly growing demand for specialized skills in this field, it is essential for those looking to break into the industry to have an in-depth understanding of the role and its associated responsibilities. In this article, we'll explore the definition of a Social Media Specialist, the associated training and certifications necessary, and the potential career paths that can emerge from this role. Read on to learn more!
Social Media Platforms
Social media platforms have become an integral part of our lives, connecting us in ways that were unimaginable just a couple of decades ago. From staying in touch with family and friends to marketing products and services, social media platforms are powerful tools that can help take businesses and brands to new levels.
With so many social media platforms available, it can be difficult to decide which ones to use and how. So here are some of the most popular social media platforms right now and how to effectively utilize these platforms to create the best social media strategy.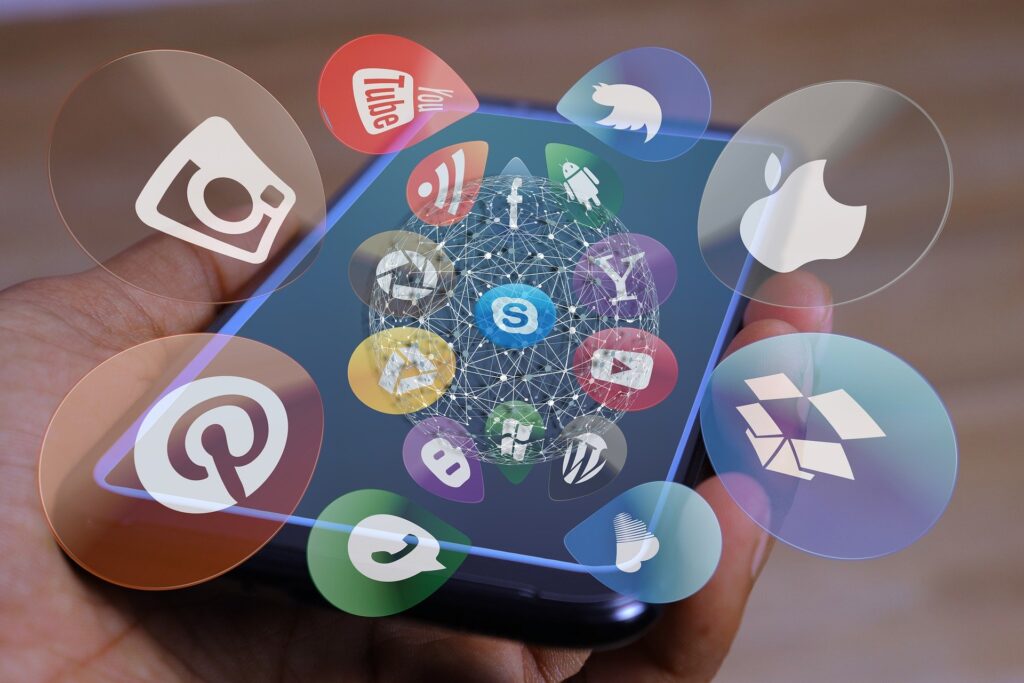 Popular Social Media Platforms
Facebook – One of the oldest and most popular social media networks, Facebook currently has over 1.7 billion active users. It's a great platform to use for staying in touch with family, friends, colleagues and acquaintances, as well as for marketing products and services.
Twitter – Another popular social media platform, Twitter has over 320 million active users. It's a great platform for staying in touch with friends, colleagues, and acquaintances, as well as for marketing and promoting your business.
Instagram – This photo and video sharing platform is one of the most popular social media platforms out there, with over 700 million active users. It's great for showcasing products and services, as well as for sharing behind-the-scenes glimpses of your business.
LinkedIn – This social media platform is great for networking and building relationships with marketing professionals, with over 500 million active users. It's also a great platform for marketing products and services, as well as for recruiting new talent and social media managers.
Analyzing Social Platforms
Before you jump into using a particular social media platform, you should take some time to analyze it and make sure it's a good fit for your own business goals. Consider factors such as the type of audience you want to reach and the type of content you want to share.
For example, if you're a B2B company, you may find more success on LinkedIn than on Instagram. On the other hand, if you specialize in visual products and services, Instagram may be a better fit.
Creating a Social Media Marketing Strategy
Once you've identified the most appropriate social media platform, you need to create a strategy to maximize your success on the platform. This should include setting clear goals, creating content that resonates with your audience, and engaging with your followers.
Your social media marketing strategy should also take into account the tools available for each social media platform. For example, Twitter is great for short, engaging messages, while Facebook allows for longer, more detailed posts.
Becoming A Social Media Specialist
In order to become a social media specialist, you'll need to have a mix of education, training, and certifications. Here's what you need to know to embark on this career path.
Educational Requirements
The educational requirements for becoming a social media specialist vary depending on the job and the employer.
If you're looking to work in the corporate world, you'll likely need to have a bachelor's degree. Degrees in marketing, advertising, communications, or business are all great options to consider.
However, if you're looking to work as a freelance social media specialist, you may not need a degree. Instead, you can focus on developing skills related to the job, such as writing and design.
Training and Certifications
The best way to sharpen your skills and to become a more attractive job candidate is to get trained in social media platforms. Take social media marketing courses and analytics, and consider getting certified in multiple platforms like Facebook, Twitter, and Instagram. Additionally, consider taking courses in digital marketing and content strategy to gain a deep understanding of the overall industry.
Having certifications is an important part of becoming a social media specialist, as it shows employers that you have a good understanding of the platforms you'll be working with. Certifications can be obtained through online courses, or by attending conferences and workshops.
Social Media Best Practices
When it comes to social media marketing, there are best practices to follow to ensure success. From SEO and keyword optimization to data analysis such as audience analysis and platform analysis, there are a variety of tactics that should be implemented to get the best results. Here's a look at some of the key social media best practices that can help you maximize the impact of your social media marketing activities and campaigns.
SEO and Keyword Optimization
When it comes to optimizing your social media content for SEO, there are a few key steps to follow. First, you should research the best keywords relevant to your target audience and industry. Use a keyword research tool to identify the most popular search terms related to your brand or product. This will help you to craft your content in a way that is more likely to be seen by your target online audience.
Once you have identified the relevant keywords, be sure to use them in your social media posts. This helps your content to be found more easily by potential customers. Additionally, don't forget to include relevant hashtags in your posts to further boost their reach.
Audience Analysis
Before you jump into any social media campaign, it's important to understand who your target audience is. This will help you to craft content and messages that are tailored to their needs and interests. Take the time to analyze your current followers and understand the demographics, interests, and behaviors of your potential customers.
Once you have a better understanding of your audience, you can create content and campaigns that are more relevant to them. Additionally, you can use this information to identify new social media channels and platforms to reach more potential customers.
Platform Analysis
Not all social media platforms are created equal. Different platforms have different strengths and weaknesses that should be taken into account. For example, Twitter is great for quick updates, while a Facebook page is better for longer and more visual content.
It's important to understand the nuances of each platform to ensure that you are using them to their fullest potential. Additionally, some platforms are better suited for certain types of content than others. For example, Instagram is ideal for visual and content marketing, while LinkedIn is better for B2B marketing.
Social Media Specialist Training
Social media specialist training will equip you with the skills necessary to successfully create and manage campaigns, analyze and interpret data, and make use of analytics tools to achieve the best results.
Creating and Managing Campaigns
When it comes to creating and managing social media marketing campaigns, the first step is to set clear goals. This will help you determine the best digital marketing strategies to reach the goals you have set. After setting your goals, you can then create a plan of action to implement the social media strategies. You will learn how to properly craft campaigns, develop and execute marketing plans, and measure the effectiveness of the campaigns.
Analyzing and Interpreting Data
To effectively analyze and interpret data, you will need to understand the different elements of data and how they work together. You will learn to identify key social media trends, analyze results, and interpret the data to identify opportunities for improvement. With these skills, you will be able to better optimize your company's social media strategy and campaigns and make sure you are getting the most out of the data.
Using Analytics Tools
Analytics tools can be used to measure the effectiveness of campaigns and help you make decisions based on the data you have collected. You will learn how to use popular analytics tools such as Google Analytics and Facebook Insights to track campaign performance and identify areas for improvement.
Conclusion
In conclusion, social media specialist training is an important part of keeping up with the ever-evolving digital world. It is important to stay up-to-date with the latest trends and technologies, as well as understanding the different platforms and how to use them to best advantage. Those interested in obtaining a certification in this field should consider enrolling in one of the many accredited programs available. With the right social media marketing course and training, individuals can gain the necessary knowledge and skills to become successful in the field.