Uvaro Tech Sales Bootcamp: The Ultimate Review
Bootcamps like the Uvaro Tech Sales Bootcamp are the gateway to a high-paying career nowadays. Here, you will be given cutting-edge tools and coaches to help you boost your sales career at tech companies. Like most certification programs, tech boot camps come with a hefty price, but they are mostly instrumental in upskilling your account management skills and gaining the necessary skills to become a customer success professional. Boost your career success by reading this blog and discovering for yourself how.
Since attending tech sales bootcamps requires a considerable sum of money, it is essential to select the best BootCamp there is. Undoubtedly, Uvaro's offering is one of the best-performing tech sales bootcamps in the United States today. It is a bang for your buck, and I will tell you why in this blog post.
The Uvaro Tech Sales Bootcamp in a Nutshell
Uvaro is an innovative option for tech sales professionals which offers an extensively detailed program that covers both theoretical and practical skills. The program offers a 4-week or 12-week course with four tracks of different levels, from beginner to advanced. Uvaro is known for their weekly guided independent study, which enables students to be successful in their career in any tech company. Joining this bootcamp equips students with social selling skills, account management style and industry pros that give them an edge over the other.
You will acquire a wide range of skills needed to succeed in a tech sales role from the fundamentals of sales and business, prospecting, account management, negotiation strategies, lead generation, and customer success best practices. With this course in hand, impress both your customers and your employer with skills at par with the best in the industry.
Uvaro Courses for you to Try
Currently, there are at least six courses offered through this bootcamp that are being provided with the end goal of helping students gain meaningful tech sales skills, account management skills, and a unique account management style. You need to regularly check Uvaro's website as more programs and courses are offered every now and then. The program offers valuable skills Here are the top Uvaro tech sales courses you need to check:
Tech Sales Foundations (Option A)
Suitable for: Those with zero tech sales background, sales-savvy
Course Duration: 4 weeks, 10 hours per week (2 hours daily)
Pricing: $6000
Get ready to jump-start your B2B tech sales career with four weeks of intensive instruction from experienced instructors, plus weekly 2hr coaching sessions and 10+ hours of independent study. You'll gain the knowledge needed for a successful journey in this field!
After graduation, you'll be ready to take the plunge into a career as a Business Development Rep, Sales Development Rep, or Junior Account Executive with all the know-how and resources required for success! Both your customers and the tech company you are working for will truly be amazed with your transformation.
Tech Sales Foundations (Option B)
Suitable for: Those with zero tech sales background, sales-savvy
Course Duration: 4 weeks, 10 hours per week (2 hours daily)
Pricing: $6000
Sales professionals practice techniques needed to become adept with sales cycle and other important things about the tech sector. You'll watch videos, read materials, engage with discussions about what it takes to succeed at SaaS sales. Common SaaS tools will be thoroughly discussed in this course. These common SaaS tools will be very useful in your company and your career. Common SaaS sales terminology are taught in this Uvaro course the simplest way to make learning fun.
This course will also introduce you to essential tools and methods used in B2B sales, such as finding leads & contacts, understanding customer needs, crafting user stories, forecasting & planning pipeline strategies, preparing presentations and proposals. Upon completing the course, you should be ready to hit the ground running in your tech sales career!
Account Management Skills Foundation
Suitable for: Those aiming to become an account manager and with prior understanding of tech sales funnel
Course Duration: 4 weeks, 10 hours per week (2 hours daily)
Pricing: $6000
Aside from the regular 10-hour class per week, this course will have a session with a career coach and shall prepare you to be among the industry leaders in this field. Improve your competitive edge with Uvaro's tactical coaching sessions. Your coach will provide you the tools to create a remarkable resume and cover letter, as well as teach powerful techniques for mastering job interviews. Specific communication skills will be discussed in this program for Uvaro to help you chart your way to success.
The account management style of leading managers will be discussed. Mediating skills required a lot of sales methodologies, specific communication skills, and more which you can learn through this course. The tech space as provided by the Uvaro team will indeed be valuable. The ongoing support by Uvaro effectively coach students succeed. Customer success will definitely be achieved once you get to exhibit your skills after attending the BootCamp. Mediating skills required a lot of stamina, and Uvaro is definitely with you every step of the way through this program.
Account Executive Foundations
Suitable for: Those with basic knowledge and experience on sales and those who want to become a customer success manager
Course Duration: 5 weeks (Monday to Thursday, 6 hours per week)
Pricing: $6000
This course will give you the tools to become a successful Account Executive. Having developed closing techniques, and honed your communication, relationship management skills and organizational abilities-you'll have everything at hand necessary to wow in that role!
Dig deep into advanced full funnel sales techniques and build your deal closing toolkit! Perfect the art of rapport building, objection handling and negotiations as well. Under this tech sales course, tasks will give you a chance to put new skills into practice with live feedback from experienced professionals who have been there before.
Customer Success Professional Management
Suitable for: Those with prior knowledge on tech sales
Course Duration: 4 weeks (Monday to Thursday, 4.5 hours per week)
Pricing: $6000
With this Uvaro tech sales course, you'll gain everything needed for the journey. Gain an understanding of how communication, mentoring, organizational skills all come together as part of your role. Then practice them during interactive in-class activities and assignments so that they can be adapted to any situation later on. Uvaro BootCamp students are being equipped to new industry standards as they take on a unique and evolving role in the tech industry. Customer success managers are an integral part in any tech sales organization, so their value is very well-appreciated.
Sales Leadership Foundations
Suitable for: Incumbent Sales Managers and Sales Directors
Course Duration: 6 weeks (Monday to Thursday, 4.5 hours per week)
Pricing: $6000
With this Uvaro Tech Sales Bootcamp course, you will gain all the necessary skills and knowledge to help your tech sales team reach its fullest potential. Working closely with mentors and experts in sales leadership, you'll learn how to apply effective coaching methods while monitoring performance metrics.
Discover valuable tools such as recruitment strategies, retention tactics, evaluation systems and more – tailored specifically for your unique personal style of team optimization!
Quality of Instruction
This top-notch BootCamp is built on top of the expertise and cumulative experiences of their instructors. All instructors bring with them a deep understanding of their craft, as well as plenty of enthusiasm to share it.
To ensure quality instruction, all courses are designed based on industry best practices, using modern learning methods such as gamification , role-plays, team activities and more. Additionally, each course is supplemented by supplementary material such as self-paced videos, reading material and quizzes.
Tech Sales Careers: Tracking your Career Path After Course Completion
Once you are complete with the courses, you will have the opportunity to start a career in tech sales. Uvaro provides job placement assistance for their students, and can connect them with potential employers. It should be noted, however, that Uvaro is not a job placement agency. With your upgraded sales talent, some of the tech sales job you can land in the tech sales are plenty which include, but not limited to, the following:
Sales Manager
The role of a Sales Manager in tech sales is to lead and manage a team of sales professionals, ensuring that the company meets their goals and objectives. Sales Managers will be responsible for implementing and executing sales strategies, tracking performance metrics, providing coaching to the team, setting goals, recruiting and retaining talent, evaluating current processes and recommending changes when necessary.
Business Development Representative
Business Development Representatives are responsible for developing relationships with potential customers and driving the sales process: they identify potential opportunities, conduct market research and lead generation activities, qualify leads, nurture prospects through to a close, and provide customer service.
Account Manager
The role of an Account Manager in tech sales is to manage relationships with existing customers and maintain long-term customer satisfaction. Account Managers are responsible for managing customer accounts, understanding customer needs and offering solutions, expanding the business relationship with existing customers, maintaining records of customer interactions and providing feedback to management on performance metrics. They may also be involved in sales process development and product training.
Customer Success Professional
The role of a Customer Success Manager in tech sales is to ensure that customers achieve their desired outcomes by leveraging our products and services. They are responsible for onboarding new customers, establishing customer goals and expectations, providing product training, developing relationships with key stakeholders, troubleshooting customer issues and providing feedback on product features.
Inside Sales Representative
The role of an Inside Sales Representative in tech sales is to generate leads, qualify prospects and close sales. They are responsible for prospecting new customers, making outbound sales calls, conducting market research and providing customer service. They may also work with Account Managers on developing account plans and strategies.
Are Tech Sales Jobs the Jobs of the Future?
With the increasing demand for tech products and services, tech sales jobs are becoming increasingly in-demand. Tech Sales professionals have the unique opportunity to be on the front lines of every new product launch, providing customers with the knowledge they need to make informed decisions.
Moreover, savvy tech sales professionals can develop relationships that lead to long-term customer satisfaction . As the industry continues to evolve, tech sales jobs will become increasingly important for businesses looking to stay competitive.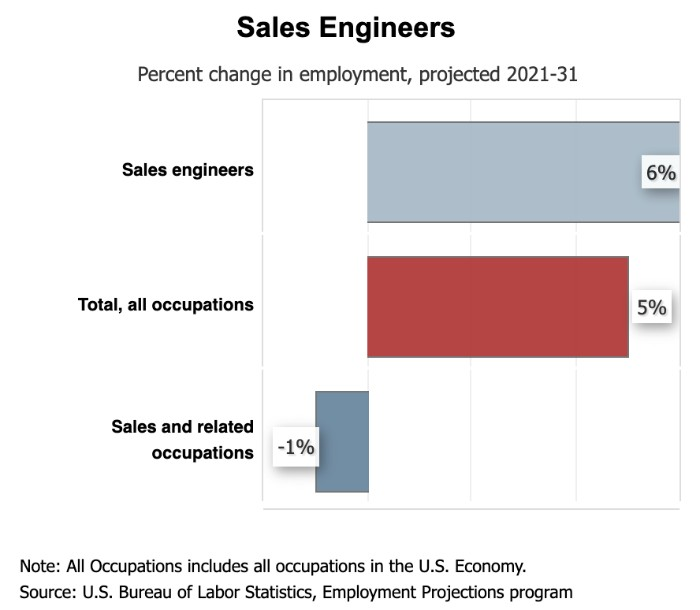 According to the Occupational Outlook Handboook of the US Bureau of Labor Statistics, Sales engineering employment is projected to remain strong in the coming decade, with a growth rate estimated at 6 percent from 2021-2031.
Refer to the data from Glassdoor below of the average salary of a Sales Engineer. A career in Sales Engineering could be quite lucrative! The average salary comes to an impressive $79,101 annually and can reach a whopping total of over $117K when including bonuses, commissions, tips and even profit sharing. That's a different pay-out potential of more than $38k yearly – a sweet deal indeed!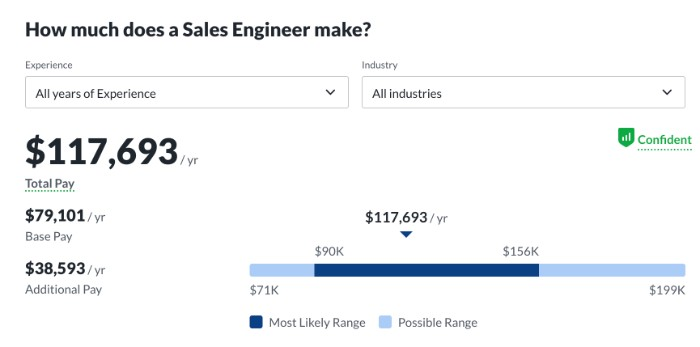 What are the Payment Options?
The BootCamp offers a variety of payment options to suit individual needs. They accept payments through major credit cards, PayPal, wire transfers, and more.
What I like about this tech sales BootCamp is its installment option. Yes, you read it right, payment plans are available as well for those requiring additional flexibility. They
Uvaro offers an incredibly flexible payment option for those who need it. Their Deferred Subscription Agreement is a $0 upfront payment option, which allows you to pay as you go. You can set up your payments and make them in installments over time.
Their scholarship partners keep this option afloat. The BootCamp also has scholarship partners that can help you pay for the tuition.
Career Coaches at Uvaro: How Useful Are They?
At Uvaro, you will get career coaching to give you the best chance of success. Career coaches are experienced professionals who can help with all aspects of job searches, from navigating complex job application processes to preparing for interviews and more.
They will provide valuable advice on how to use your skills and experience appropriately in order to stand out from the competition. They understand that a good job search involves more than just sending out resumes, and they will help you craft an effective strategy to land the right job. Furthermore, they also provide personalized feedback which can further improve your chances of getting hired.
Are Tech Sales Professionals in demand?
Tech Sales professionals are an asset to any company. Their role involves interacting with both customers and companies, understanding their needs and selling the right product or service that meets their expectations. It also requires them to have good account management skills, a strong understanding of the market and specific communication skills necessary for building relationships with clients.
As the industry evolves, tech sales professionals must remain on top of production trends and keep track of performance evaluations in order to succeed in this competitive field. With these abilities, they can help propel a company to success as well as build lasting relationships with its customers.
Cost and Value: Is it really worth it?
Yes, this bootcamp is certainly worth it. The courses and resources offered by this bootcamp are unbeatable. Moreover, you will gain access to a mentor and professional network of experienced sales professionals which can provide valuable advice that will give you an edge in the tech market. The cost is also quite reasonable which makes the this an even more attractive prospect.
Uvaro Bootcamp students benefit from a team of highly experienced industry professionals as part of their journey. These experts coach and mentor the students throughout their program, providing personalized guidance every step of the way. This support is especially helpful when it comes to understanding account management techniques, complex enterprise sales processes, and how to effectively engage with prospects in order to close deals.
Challenges for Uvaro Tech Sales Bootcamp Students
Although the Uvaro Tech Sales Bootcamp is a great way to get an education in tech sales, it isn't without its challenges. The main challenge that students face is the time commitment required to complete their courses. Some of the courses require up to 30-40 hours of dedicated learning per week, which can be difficult for those with full-time jobs or families.
Additionally, the bootcamp is quite competitive and students need to be prepared to put in a lot of hard work if they want to succeed. It's also important that students understand the sales cycle and how to effectively engage with prospects in order to close deals, as this is a key skill for success in the tech sales field.
Uvaro Tech Sales Bootcamp: The Final Verdict
Overall Rating: 8.0/10
Best Features: short-term courses, weekly guided independent study scheme, installment options, cutting edge tools
Without a doubt, this bootcamp is definitely one the best bootcamps in the US today. It offers a comprehensive curriculum to help individuals gain the skills and knowledge necessary for success in the tech sales industry. A fulfilling career in tech sales — be it a sales leader or customer success manager —await job seekers once they complete this course.
Networking opportunities better than your LinkedIn profile can also be achieved by enrolling in this bootcamp. With the help of Uvaro tech sales courses, it will boost your career success, as proven by documented success and qualifying leads by its BootCamp alumni.
Career success as a result of a tech sales training is guaranteed with this tech sales training. Sales Professionals' unique and evolving role will require higher level management skills to succeed in this field. What Uvaro does is that it blends training and industry pros to maximize your dream job. For all these reasons, this bootcamp is definitely a must-try!