PreSales Academy Tech Sales Bootcamp: The Ultimate Review
There are many career options in the tech industry. You can be a member of various sales teams, a sales engineer, or an associate solutions consultant. Hiring managers in the tech industry are looking beyond communication skills and sales experience for any job offering nowadays, so you must upskill with an online course that digs deeper into technology sales and other sales opportunities. With this, you might want to consider the PreSales Academy Tech Sales Bootcamp.
This online program offers a one-stop shop for you to gain all the technical know-how about tech sales. This comprehensive program provides you with the skills needed to move up in the industry and become a top performer. This really professional webinar will introduce you to new opportunities and a huge network that will quickly recognize quality.
The bootcamp, similar to other tech sales bootcamps, breaks down essential topics for success, such as: understanding customer needs, lead generation, sales strategies & tactics, negotiation techniques, and account management. Other businesses are banking on advancement opportunities among their prospective employees as an edge, which should be enough reason for you to ride the wave. Read on as I give you a comprehensive review of PreSales Academy in this blog post.
What Makes PreSales Academy Tech Sales Bootcamp a Cut Above the Rest?
Are you looking to jumpstart your career in tech sales? If so, then this bootcamp is the perfect program for you. This comprehensive online course provides a wealth of knowledge and skills needed to succeed in the industry. With this bootcamp's guidance and support from experienced professionals within the field of technology sales, you can be sure that you will become a top performer in no time!
PreSales Academy is a one-stop shop for tech sales training so you can impress yourself with hiring managers at different tech companies. This comprehensive program provides an immersive learning experience and gives you the knowledge to become a successful tech sales professional. Their instructors will help guide you through custom classes, assignments, activities, and more – all in preparation of your career launch pad.
With your hard work comes a reward: if accepted into PreSales Academy and upon completion of requirements, graduates will be introduced to hiring companies across the industry. This boosts your chances into landing that high-paying tech sales job!
PreSales Academy Tech Sales Curriculum: Will it Make you a top-notch Tech Sale Rep?
It doesn't matter whether you want to be an associate sales engineer or a technology salesperson. The PreSales Academy curriculum offers a comprehensive program to equip aspiring tech sales professionals with the skills and knowledge they need to succeed. The curriculum covers key topics such as understanding customer needs, lead generation, sales strategies & tactics, negotiation techniques, and account management. The PreSales Academy cost will cover technology packages, an awesome training, and a job assistance feature.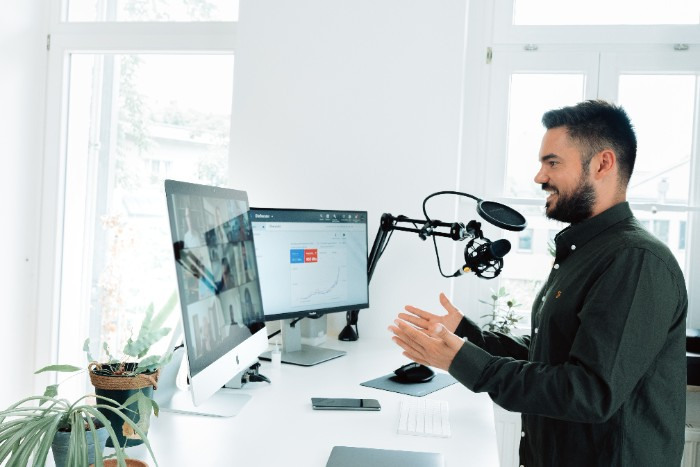 PreSales Academy structured syllabus includes training in the fundamentals of technology sales and how to develop a successful strategy. It also covers customer relationship management, best practices for nurturing leads, and developing relationships with key stakeholders. Expect to immerse yourself in new technology and amazing instructors as you tread your path to rewarding careers in the tech industry today.
You will also learn the importance of effective communication and negotiation skills when working with clients or prospects. You'll receive guidance on how to close deals, create solutions to customer problems and become a leader in your field. The PreSales Academy got you covered.
The course developed by PreSales Academy will equip you with the knowledge and skills needed to make an impactful career move in tech sales. With this bootcamp's support and guidance, you will be ready to take on any challenge in different companies.
Part-time Course Schedule
The PreSales Academy is an 8-week part-time program designed to help you launch a successful career in sales engineering. A minimum attendance of 90% at their weekly live meetings from 4:00 – 5:30pm (Pacific Standard Time) is mandatory for job introductions. Throughout the course, there are various requirements that must be met.
This include attending lectures online, participating in office hours with peers on your team each week, submitting progress reports, and working alongside companies to gain hands-on experience through real practice scenarios.
Quality of Instruction
The program developed by PreSales Academy offers high-quality instruction from experienced instructors who are knowledgeable and passionate about technology sales. All the instructors have several years of experience in the industry, so you can be sure that you will get a top-notch education delivered in an engaging way. The live coaching sessions give students the opportunity to ask questions , get feedback, and engage in real-world scenarios.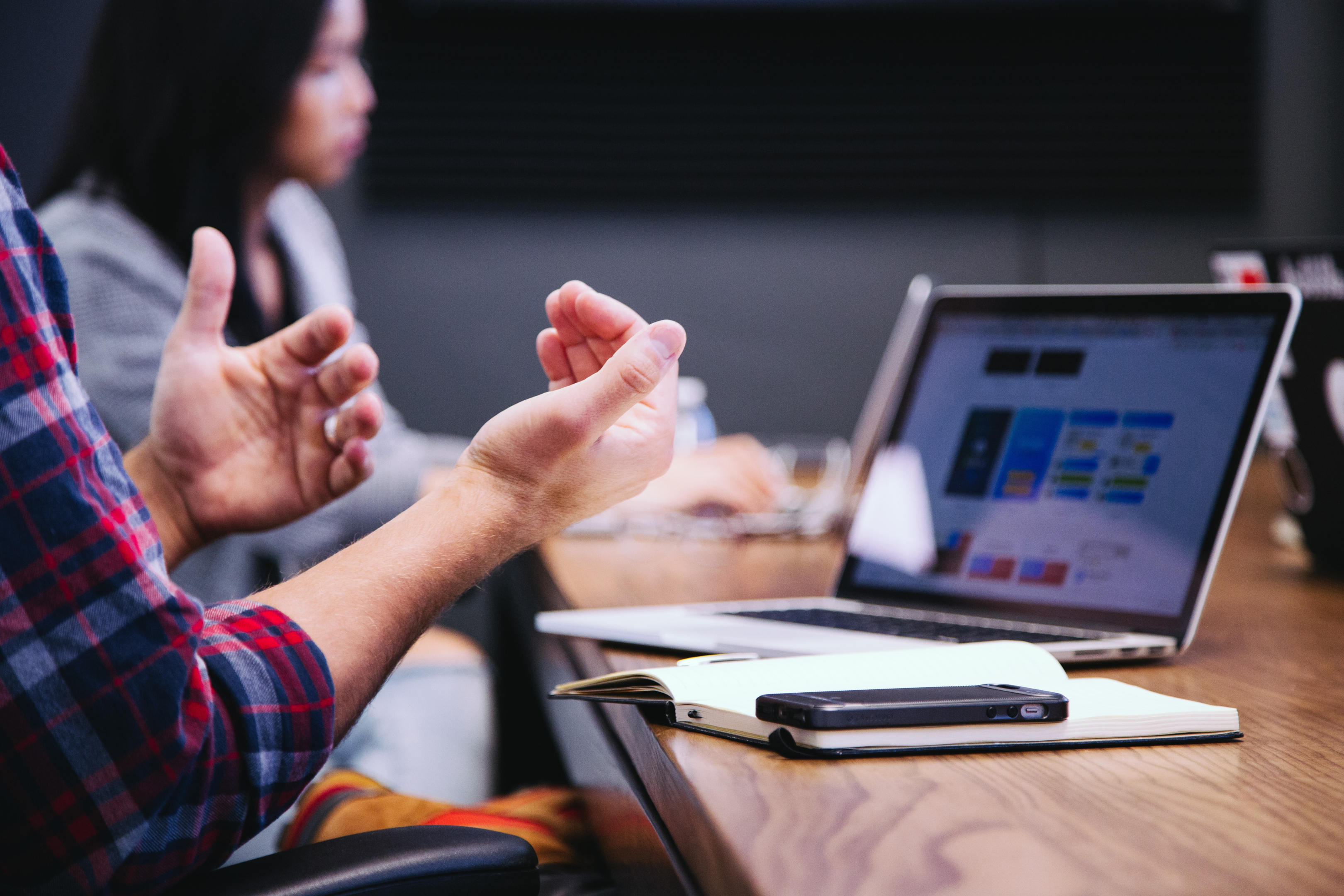 Through PreSales Academy, you will also have access to a package of technology tools, such as Salesforce, Zoom, HubSpot CRM, and Pipedrive. These tools are essential for success in the tech sales industry. One of the things I like about the this bootcamp are the live roleplays, where you will be exposed to problem solving. Aggregate reviews from PSA grads who are now working in different industries in tech point out to this valuable exercise with instructors and guest speakers. With major respect to informational material provided for you, you will discuss the process of tech sales as an indispensable part of the curriculum. This, according to PSA grads, will increase your chances of getting a job offer.
PreSales Academy made it clear that it is allergic to cold calling. The PreSales Academy based their curriculum from research, and is designed to help you land a job in a company that is suitable for you.
Enrollment Requirements for PreSales Academy Tech Sales Bootcamp: Are You Eligible?
This bootcamp accepts applications from college graduates or professionals who have a minimum of two years of sales experience. The program is looking for high-performing individuals with the potential to become successful tech sales reps. As part of their application process, applicants must submit a resume, letter of recommendation, and a demo video showcasing their sales skills.
The program is the perfect opportunity to get started in tech sales. With its comprehensive curriculum and support from experienced professionals, you can be sure that you have all the skills necessary to become a topnotch tech sales rep and land high -paying jobs in the industry.
Payment Options
One of the things that I personally like about PreSales Academy are its payment options. They offer different payment plans that are tailored to fit your budget. Accordingly, here are your options: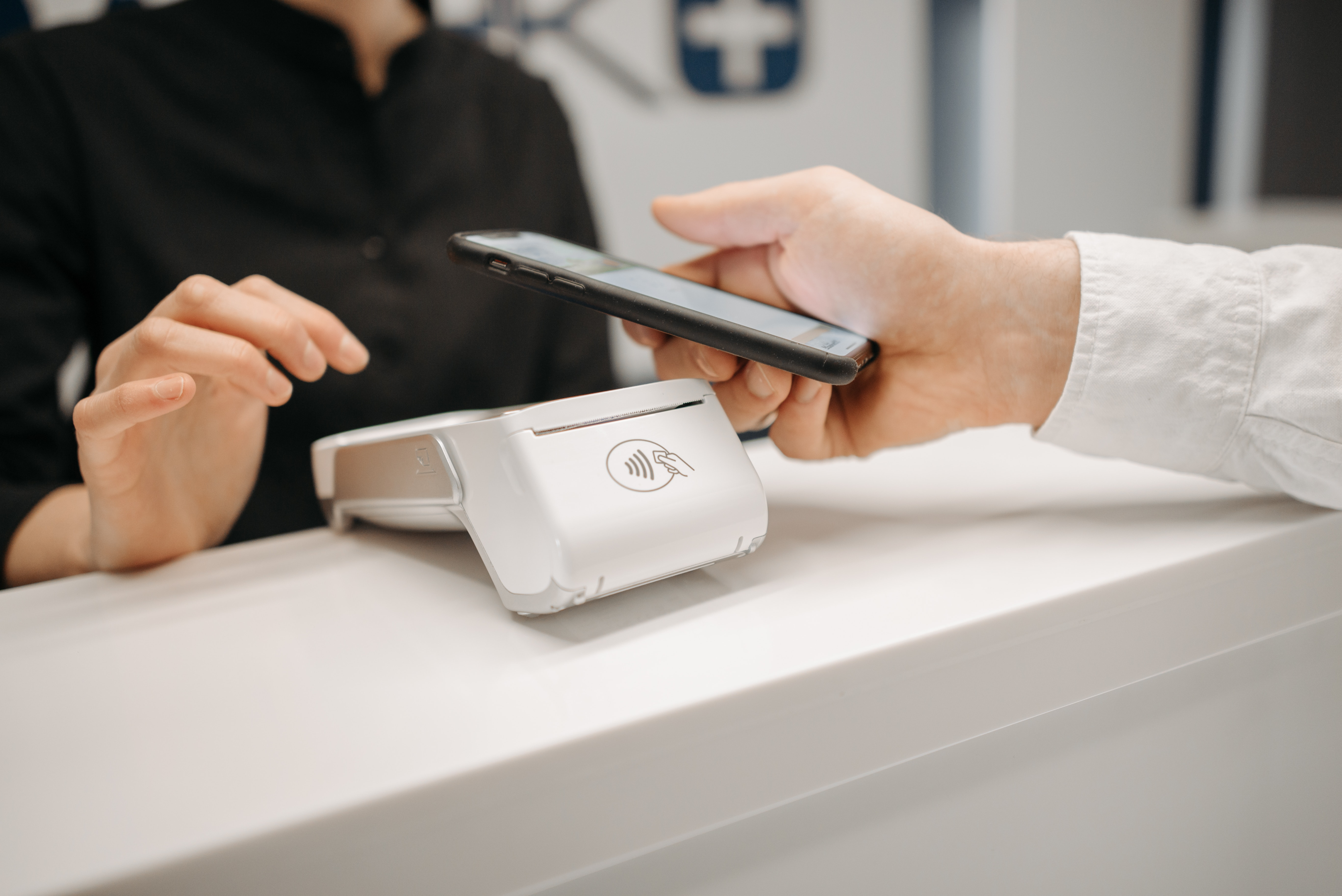 Upfront Tuition Option
Take advantage of the convenient Upfront tuition option – pay $7,000 all at once or in two installments when you join the program and get ready to hit the ground running! Just remember that after starting Stage 2 your fees are non-refundable.
Income Share Agreement Option
Under this option, pay 10% of your monthly income, capped at a total max payment amount or 14 months – whichever occurs first. As long as you're making above $75000/year ($6250 per month), payments are due. Most graduates get starting salaries over six digits so this may be an attractive option for those looking to join our program and make career investments with limited financial risk. To secure access, PaySales Academy require a commitment fee of $400 beforehand.
Here's a video about how you can get into tech sales:
What Skills Do You Need in Tech Sales?
To become a successful tech salesperson, there are specific skills that you need to develop. These include communication, customer service, and understanding the target market. You should also be able to think on your feet, work quickly and efficiently in a fast-paced environment, and be able to build strong relationships with customers. Additionally, it's important to understand the technology that you're selling, so having a strong technical background is also helpful.
At this bootcamp by PreSales Academy, you will learn all of these skills and more in order to make yourself an indispensable asset to companies looking for top-notch tech sales professionals. With the knowledge and experience gained from the BootCamp, you can be sure that you will have the skills and confidence to succeed in any sales role. Hiring managers quickly recognized quality from best bootcamps, so you are sure to be reviewed with highest regards.
It is designed to equip aspiring tech sales professionals with the necessary tools for success. With engaging instructors, real-world scenarios, and a comprehensive curriculum, there's no better way to start your career in tech sales.
Tech Sales Positions Available
Is PreSales Academy legit? With their high placement rate, I can say with high degree of confidence that PreSales Academy is authentic. New sales opportunities pop out every now and then, so you better check out. With their powerful tools and mechanisms, you can be sure to land any of these jobs after completing the BootCamp:
Sales Engineer
Sales engineers are in charge of building relationships with potential customers, providing technical guidance to prospects, and helping them understand the value proposition of the product or service.
An associate sales engineer, on the other hand, may have a more hands-on role, such as setting up and configuring software solutions.
Account Executive
Account executives are responsible for finding new business opportunities and managing customer relationships. They're also in charge of developing and executing sales strategies, tracking customer feedback, and staying up-to-date on industry trends and competitor activities.
Account Manager
Account managers serve as the main point of contact between the customer and the organization they're representing. They help maintain strong customer relationships by ensuring that their clients' needs are met and that their accounts are running smoothly. Account managers also work to identify new opportunities and generate leads for potential customers.
Sales Leader of Technology Sales Teams
Sales leaders manage a team of sales reps and typically have experience in both sales and management. They're responsible for setting objectives, analyzing market trends, developing strategies, and leading the team to success.
Tech Sales Rep
Tech sales reps are the frontline of tech sales organizations, responsible for generating leads and closing deals. They need to be knowledgeable about the products or services they're selling and have strong communication skills.
Associate Solutions Consultant
An associate solutions consultant is responsible for providing technical guidance to prospects and customers, helping them understand the value of a product or service. They also develop customized solutions and provide support throughout the sales process.
Associate Solutions Consultant
Now is the time to have a major career change in tech sales, considering that the job outlook for tech sales is promising as ever.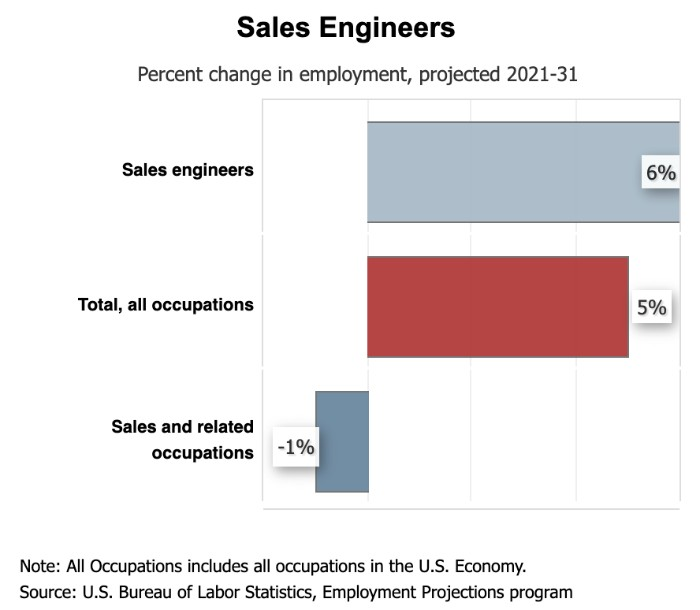 According to the US Bureau of Labor Statistics, the job market for sales engineers looks promising, with average growth on par with the rest of the workforce. Around 6,900 new positions will be created each year as existing professionals retire or move to different jobs. It's a great time to join this industry and get in on all that opportunity!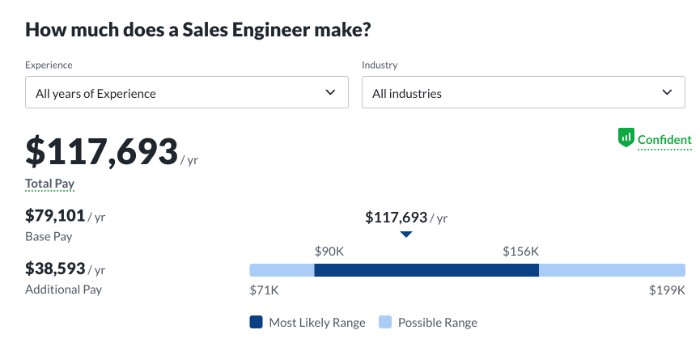 If a lucrative career is what you're after, Sales Engineering might be the way to go! According to reports, this job could pay out an average annual salary of over $79k – and that doesn't include bonuses or commissions. When added up there's even potential for more than $117K yearly; now isn't that something?
Benefits of a Career in Tech Sales
Pursuing a career in tech sales comes with many benefits. You can be sure that you'll have a steady stream of income, as technology products and services are constantly in demand. You'll also get to stay up-to-date on the latest developments in the industry, giving you an edge over other professionals.
Additionally, pursuing a career in tech sales also allows you to work from anywhere. With the advent of remote working, you can easily take on jobs from around the world and make a great living without ever leaving your home.
Tech sales provides the chance to be part of an industry that is constantly evolving.
If you want to take advantage of the opportunities available in tech sales, it's time to get started with PreSales Academy.
Job Searching Made Easy
Finding the right job can be a difficult and time-consuming task. With so many options out there, it's hard to know where to start looking or how to narrow down your choices.
You want a career that will pay well and offer you growth opportunities, but you don't have the time or resources to comb through hundreds of listings in search of the perfect fit.
The bootcamp makes job searching easy with their job-matching feature. This powerful tool quickly connects you with employers who are looking for candidates like you – saving you valuable time and energy while helping you find the perfect fit for your skillset! With this feature, finding your dream job has never been easier!
The Final Verdict
Overall Rating: 8.0/10
Best Features: shorter time, payment options, job assistance, best students absorbed by the company, no non-sense curriculum, relevant to the industry
Is PreSales Academy worth it? If you're looking for a way to take your tech sales career to the next level, then PreSales Academy's Tech Sales Bootcamp is definitely worth considering. The program offers comprehensive training in all aspects of tech sales, from customer relations management to market analysis and strategy development. Additionally, they provide access to mentors who have extensive experience in the industry, as well as guidance on career placement and job assistance. With the right attitude and commitment, you will be able to take your tech sales career to new heights with this Bootcamp!
This professional webinar by PreSales Academy will give you an edge to market tech products, software products, and computer software, and target new customers, among others. The PreSales roles offered by the company is also something to look forward to. The training helped a lot of students, even those without a college degree, to have rewarding careers in tech companies.
One of the many benefits of PreSales Academy's Tech Sales Bootcamp is the opportunity to engage in relationship building with industry professionals. Through the program, students have access to companies affiliated with PreSales, which can increase their chances of finding a job after the program ended. This can be especially useful in the current job market, as networking and connections can be the difference between getting a job and missing out.
Ultimately, PreSales Academy's Tech Sales Bootcamp is an option worth considering for anyone looking to pursue a lucrative career in tech sales. With access to mentors, industry connections, and more, you'll have all the tools needed to make your mark on the industry. So don't wait – start your journey today and get ready to take your tech sales career to the next level!