Economics Degree: A Quick Overview
An economics degree encompasses more than just the study of markets and finance; it involves understanding the underlying forces that drive economic activity. Students delve into areas like microeconomics, macroeconomics, and econometrics, gaining skills in analysis and critical thinking.
Exploring the various types of economics degrees reveals paths to impactful careers in fields ranging from policy-making to global finance, equipping graduates with the tools to interpret and shape the economic landscape.
What is an Economics Degree?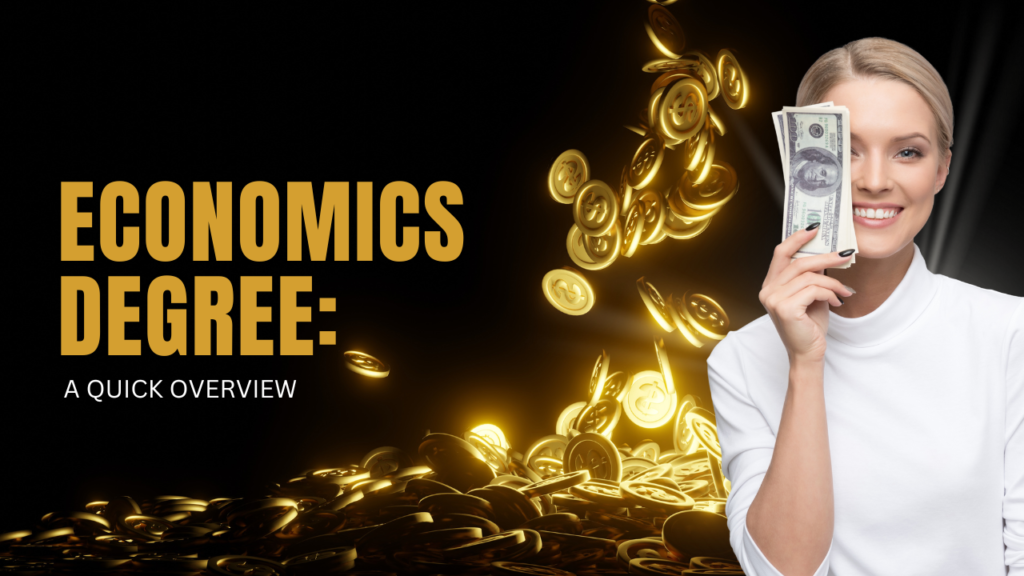 Economics Degree Explained
At its core, an economics degree focuses on understanding how economies work. It involves the analysis of how goods and services are produced, distributed, and consumed.
Core Concepts and Skills Gained
This degree covers a lot of subjects, including microeconomics, which examines the behavior of individuals and businesses, and macroeconomics, which looks at the economy as a whole.
With this degree, you'll develop practical skills like quantitative analysis, using statistics and mathematics to make sense of economic data.
It also covers public policy, international economics, and even behavioral economics, where you see how psychology influences economic decisions.
Why You Should Study Economics
Choosing to pursue an economics degree opens up a world of career opportunities in fields like finance, banking, consulting, business, law, and even education.
However, beyond that, you'll also gain critical-thinking and problem-solving skills, which is basically what every career requires.
Types of Economics Degrees
Different Economics Degrees
An economics degree comes in different types, each type offering a unique perspective and depth of study in the field.
Ranging from foundational courses at the associate's level to highly specialized research at the doctoral level, an economics degree caters to different interests and career aspirations.
1. Associate's degree in economics
This two-year program serves as an introduction to the fundamentals of economics. It covers basic principles and quantitative skills, making it a great fit for those seeking entry-level roles or as a pathway towards a more advanced degree in economics.
2. Bachelor's degree in economics
A bachelor's degree in economics, which can either be a Bachelor or Arts (BA) or a Bachelor of Science (BS), are crucial for many entry-level careers in the field.
The BA typically focuses on the broader aspects of economics, while the BS may have a stronger emphasis on mathematics, statistical theory, and quantitative analysis.
This degree typically lasts four years and provides a comprehensive overview of economics, perfect for people looking for job opportunities in finance, business, and the government.
3. Master's degree in economics
As an advanced program, this typically spans two years. A master's degree delves deeper into economic theory, data analysis, and research methods. It's ideal for those looking to occupy higher-level professional roles or engage in academic research.
4. MBA with economics concentration
An MBA with an economics concentration merges business management education with economic theory and analysis. It's a graduate-level degree tailored for those aiming for careers in business or finance.
This program merges business management with specialized training in economics. It's designed for those aiming for roles in business strategy, consulting, and financial management, blending leadership skills with economic expertise.
5. PhD in economics
This is a research-intensive degree, usually requiring 4-6 years, focused on conducting original research and culminating in a dissertation. It prepares students for careers in academia, high-level research, policy advising, or consultancy.
6. Dual Degree options
These programs combine economics with another discipline, like business, mathematics, or law, offering a multifaceted educational experience.They are perfect for those seeking a broader skill set and an interdisciplinary approach, applicable in fields like economic policy and financial analysis.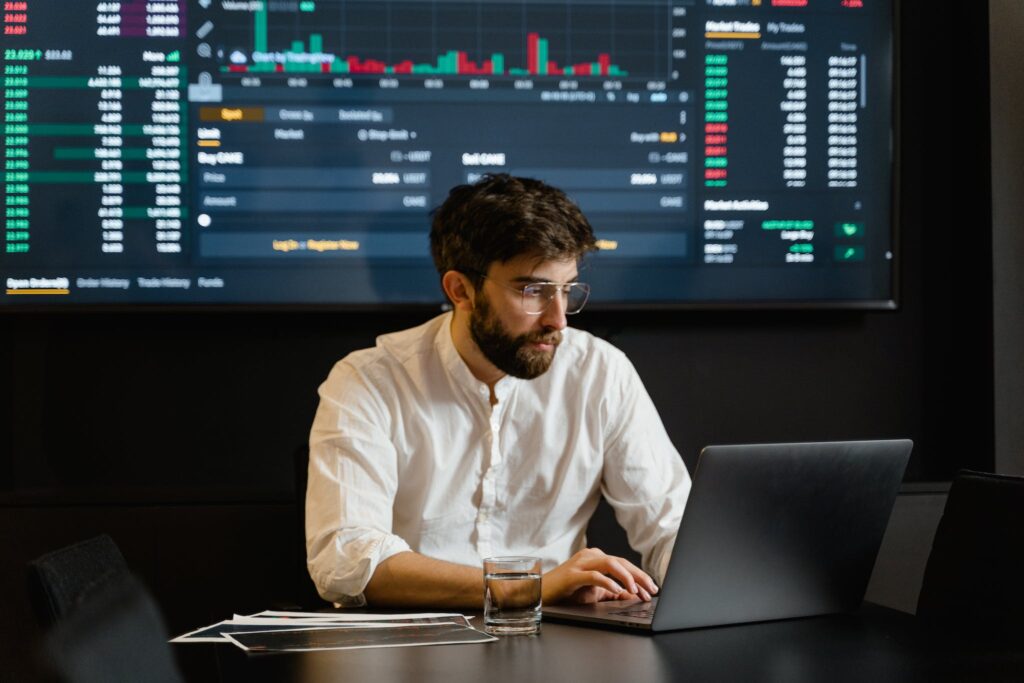 Key Differences Between Degree Levels
The primary distinctions between these economics degrees lie in the depth and breadth of coursework, the level of mathematics, and the focus on theory versus practical applications.
Associate's and bachelor's degrees offer a broad introduction to economic principles and concepts, laying the foundational understanding.
In contrast, master's and PhD programs provide more specialized, advanced coursework, often with a strong emphasis on econometrics, economic modeling, and rigorous research methods.
The higher the degree, the greater the specialization and opportunities for high-level career paths, though they also require more time, commitment, and the level of difficulty becomes greater.
Curriculum and Major Course Areas of an Economics Degree
Microeconomics
Macroeconomics
Econometrics
Economic theory and history
International/global economics
Public policy and labor economics
Financial economics and modeling
Electives in statistics, calculus, political science etc.
AREAS OF STUDY
The curriculum for an economics degree is designed to provide students with both theoretical knowledge and practical skills, applicable in various economic sectors. These include:
MICROECONOMICS
This area focuses on the behavior and decision-making processes of individuals, households, and firms. It delves into how these entities interact in the market and make choices about resource allocation and consumption.
MACROECONOMICS
In here, the study broadens to the economy as a whole, considering national and global scales. Students learn about aggregate phenomena like inflation, unemployment, and economic growth, and their impacts to society.
ECONOMETRICS
This is where economics meets statistics. Econometrics involves the use of statistical methods to analyze and forecast economic data. It's a crucial area for understanding and predicting economic trends and for testing economic theories against real-world data.
ECONOMIC THEORY AND HISTORY
Provides students with foundational principles of economics, coupled with a historical perspective.
INTERNATIONAL/GLOBAL ECONOMICS
Focuses on the economic relationships and transactions between countries, including trade, finance, and the impacts of globalization.
PUBLIC POLICY AND LABOR ECONOMICS
This field studies the role of government in the economy and the dynamics of labor markets. It covers topics like taxation, government spending, and the factors influencing employment and wages.
FINANCIAL ECONOMICS AND MODELING
This area applies economic theories to financial markets and institutions. It includes using mathematical models to analyze financial data and predict market behavior.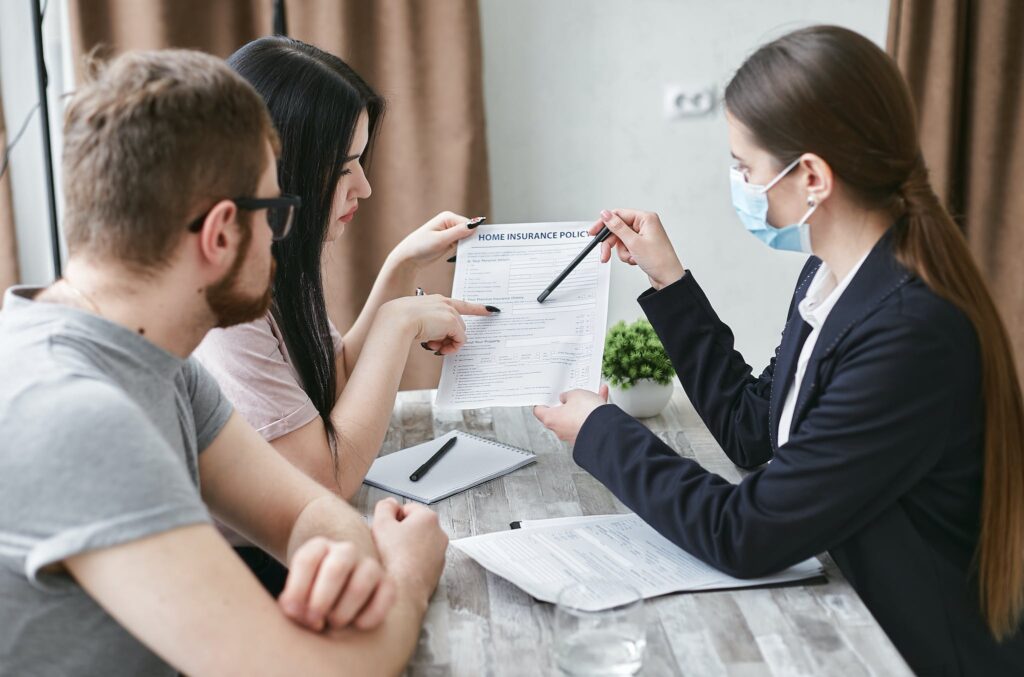 Career Paths for Graduates
Due to the versatile nature of an economics degree, people who graduated from this program have various opportunities in the field.
Governance POLICY AND RESEARCH ROLES
Graduates are often employed in government agencies, where their skills are used to analyze public policies.
ECONOMIC CONSULTING AND ANALYSIS
Graduates have the option to go into economic consulting firms. Here, they can provide critical analysis and advice to various businesses and organizations.
FINANCIAL SERVICES LIKE INVESTMENT banking and insurance
The financial sector is a popular path for economics graduates. They can take on roles involving financial analysis, investment strategy, and risk management.
CORPORATE ROLES IN FORECASTING, RISK ANALYSIS
In corporate settings, graduates with an economics degree engage in interpreting market trends and economic data for businesses looking to stay competitive and proactive.
JOBS IN THINK TANKS, UNIVERSITIES, AND OTHER RESEARCH ORGANIZATIONS
A think tank is an organization that conducts research and engages in advocacy in areas such as social policy, political strategy, economics, technology and culture.
In these roles, graduates have the chance to immerse themselves in economic research and analysis, contributing significantly to the broader understanding of economic phenomena and policy-making.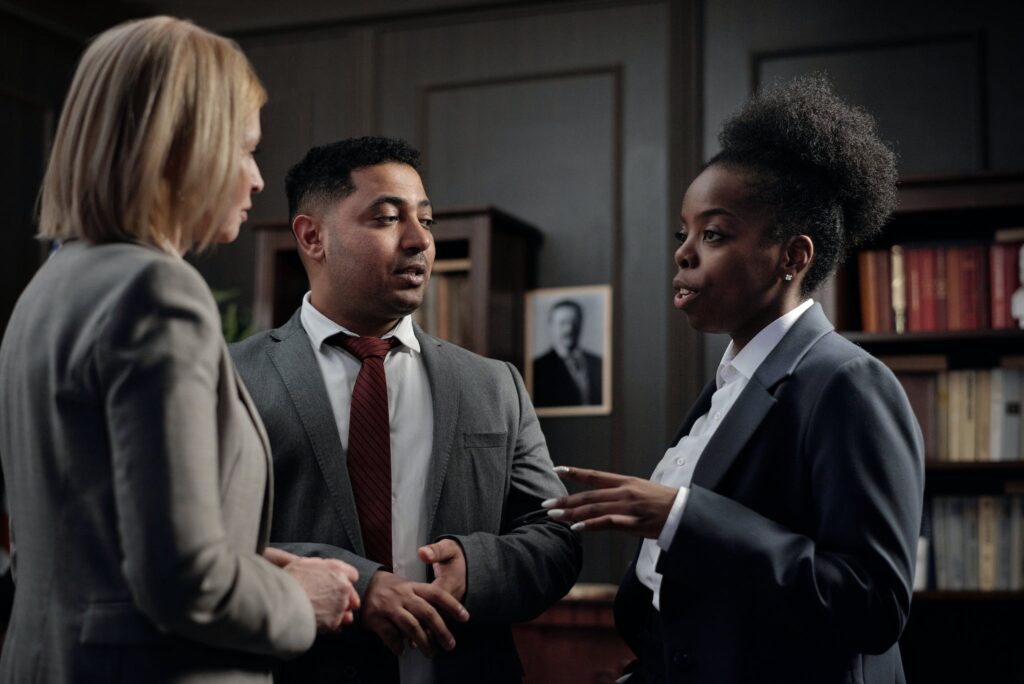 Choosing the Right Economics Program
Choosing the right economics program is a crucial decision. To make an informed choice, one must consider these:
LARGE UNIVERSITIES VS. SMALL LIBERAL ARTS COLLEGES
Large universities offer a wider range of courses, research opportunities, and resources, but a small liberal arts college can provide a more personalized learning environment, which also allows students to have a closer interaction with faculty.
QUALITY OF FACULTY RESEARCH AND TRAINING
It's worth assessing the expertise and research interests of the faculty, as well as their teaching approach and mentorship opportunities.
Those interests should align with your academic goals.
LOCATION AND ALUMNI JOB PLACEMENT POWER
The institution's location can impact job placement opportunities, especially in regions with strong job markets in your area of interest.
The strength and reach of the alumni network can provide valuable connections and support.
HANDS-ON LEARNING OPTIONS
Seek programs that offer practical learning experiences like research projects, economic experiments, and thesis papers. These are crucial for real-world application.
FIT WITH INTERESTS AND POSTGRADUATE GOALS
Probably the most important in the list, you should consider a program that aligns with your academic interests, career aspirations, and postgraduate objectives.
PROGRAM REPUTATION AND RANKING
Think about how "prestigious" the program is in the grand scheme of things – think about how successful the alumni are, the quality and impact of faculty research, etc. This is important to consider, but it's not – and shouldn't be – the sole determinant of your decision.
Economics: A Passport to Career Success
An economics degree offers a broad range of career opportunities, equipping graduates with valuable skills that enhance their employability and career prospects in various sectors. The degree's focus on quantitative analysis, financial systems, and communication skills ensures a dynamic and successful career path.
Here are some career paths:
ECONOMIST – $151,630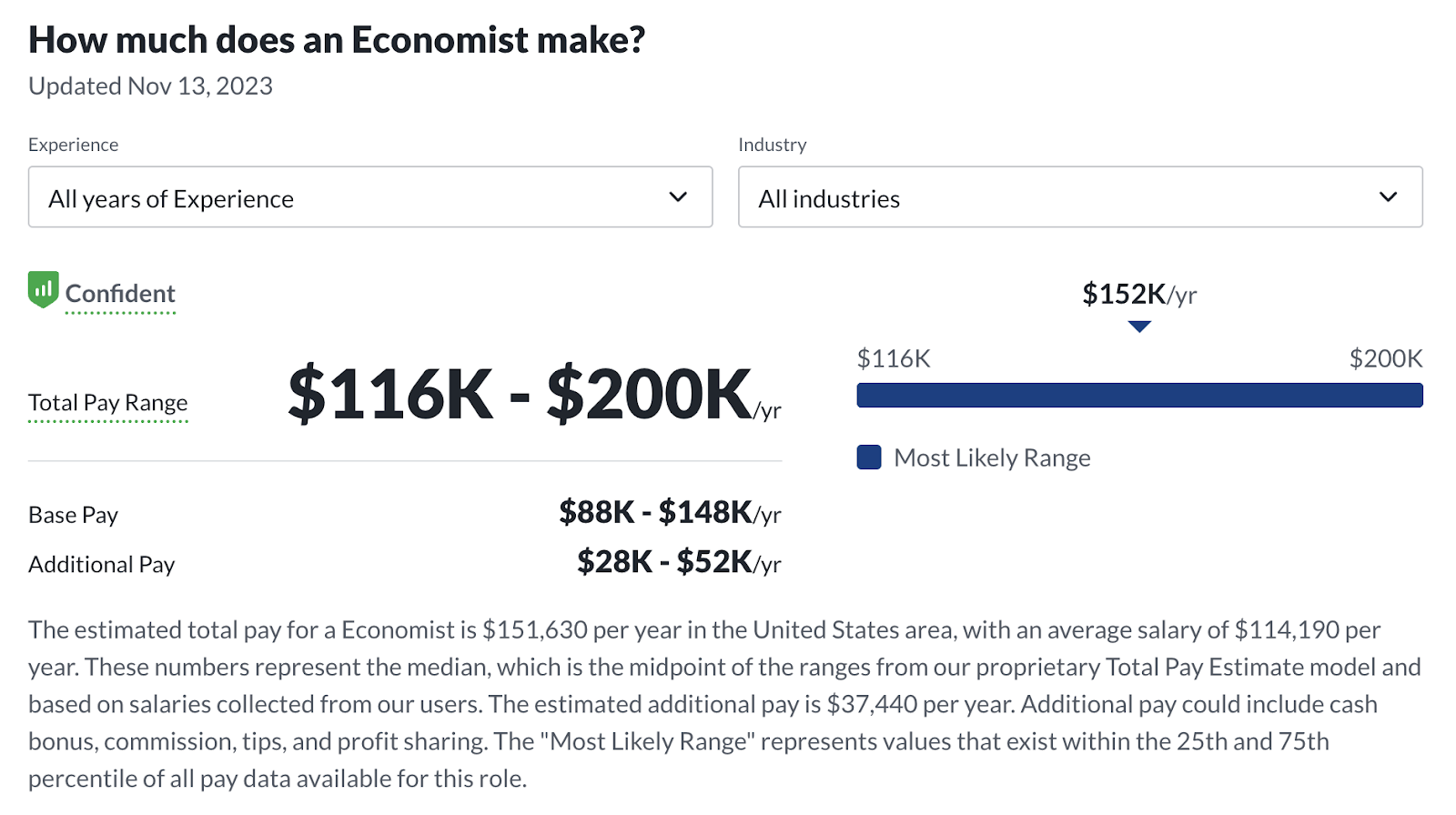 CREDIT ANALYST – $72,095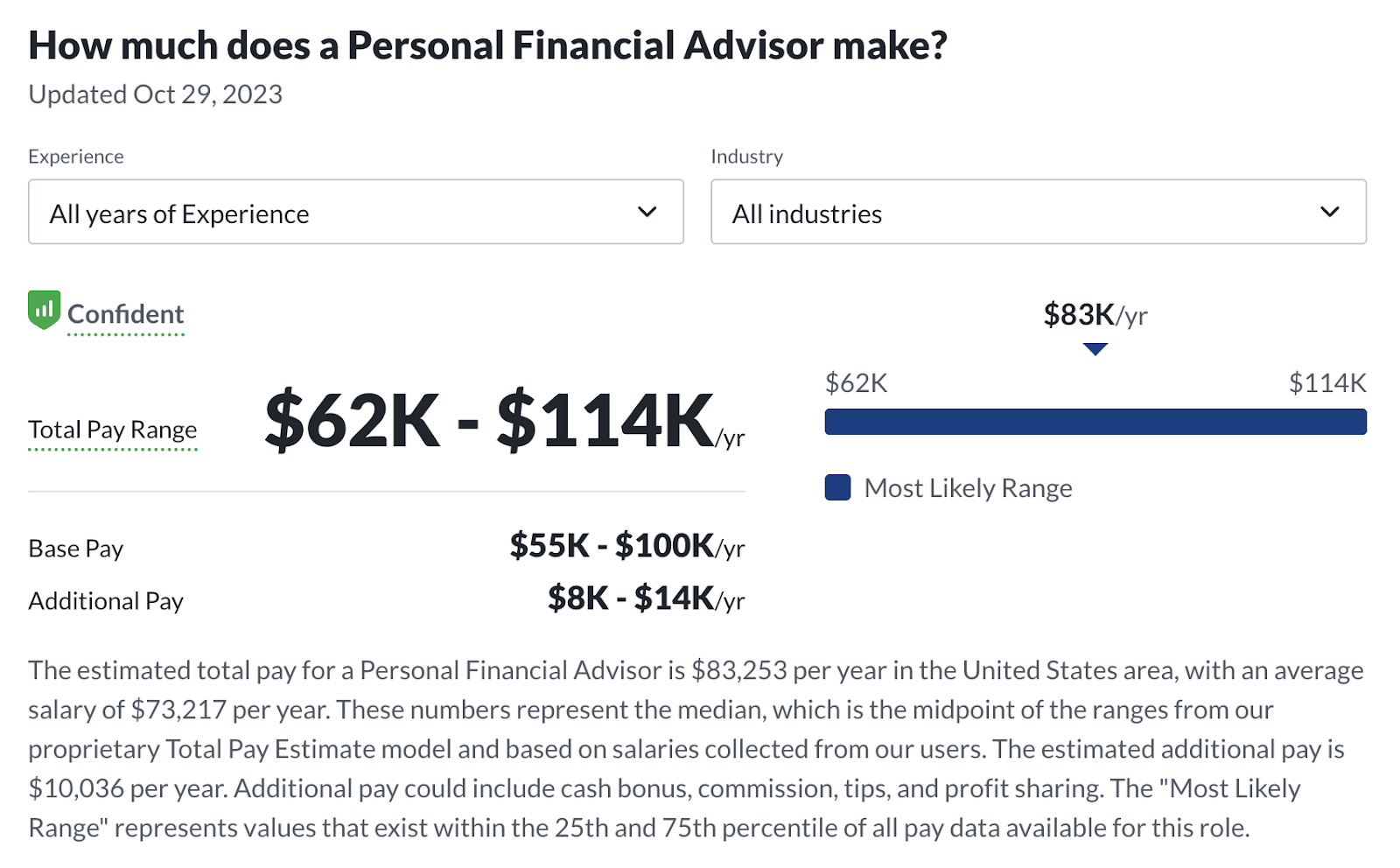 PERSONAL FINANCIAL ADVISOR – $83,253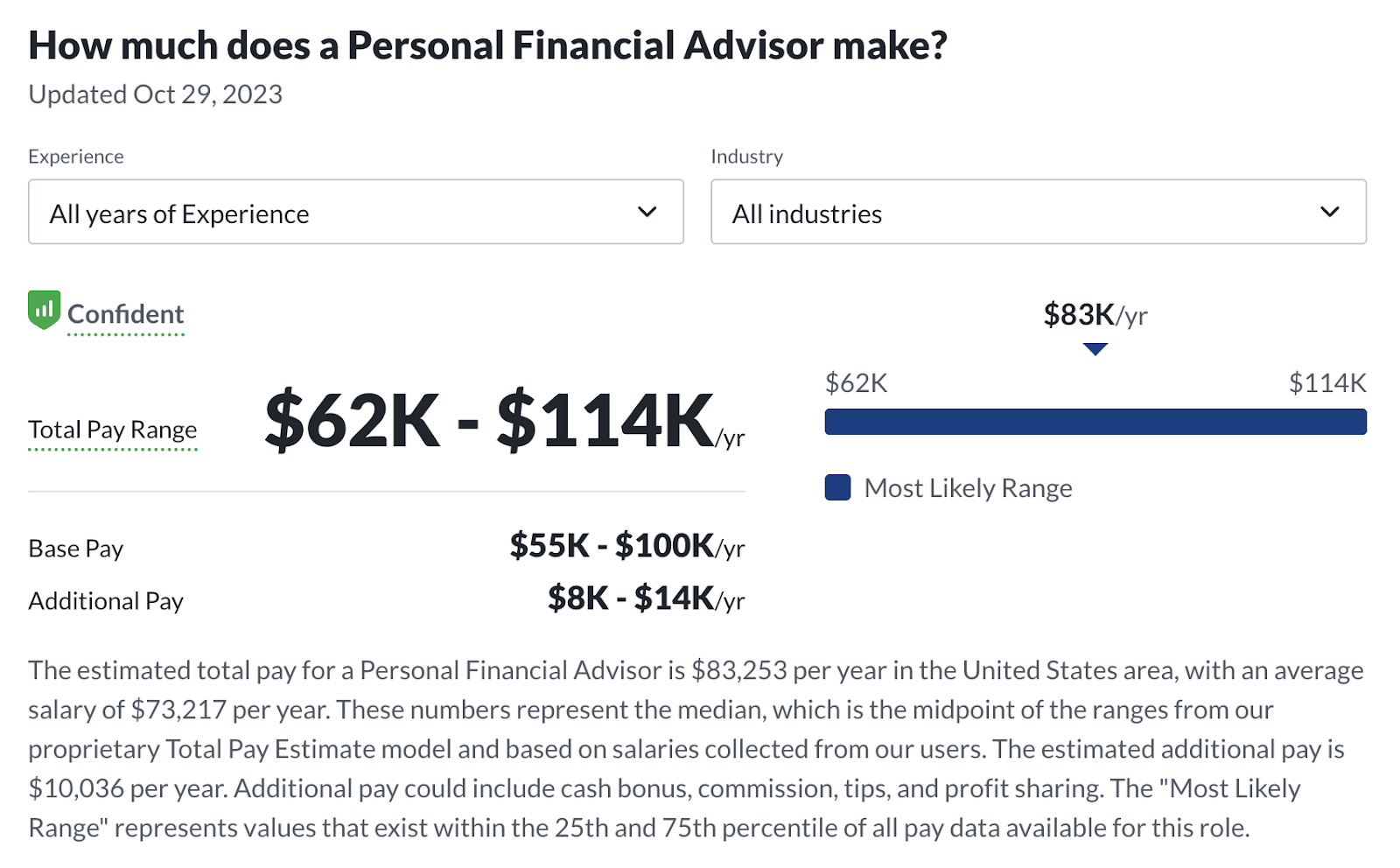 SUPPLY CHAIN ANALYST – $78,392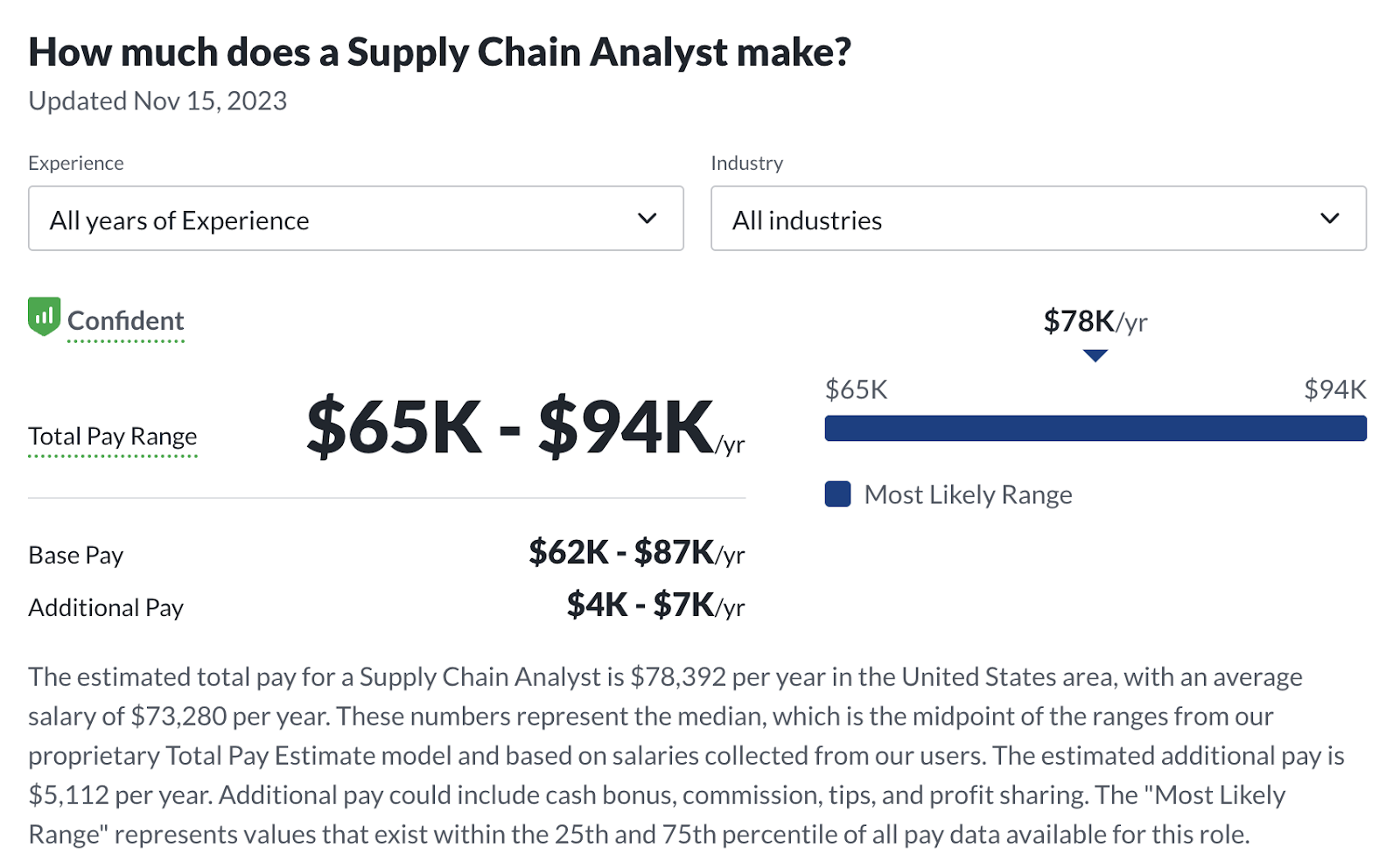 ECONOMIC CONSULTANT – $120,147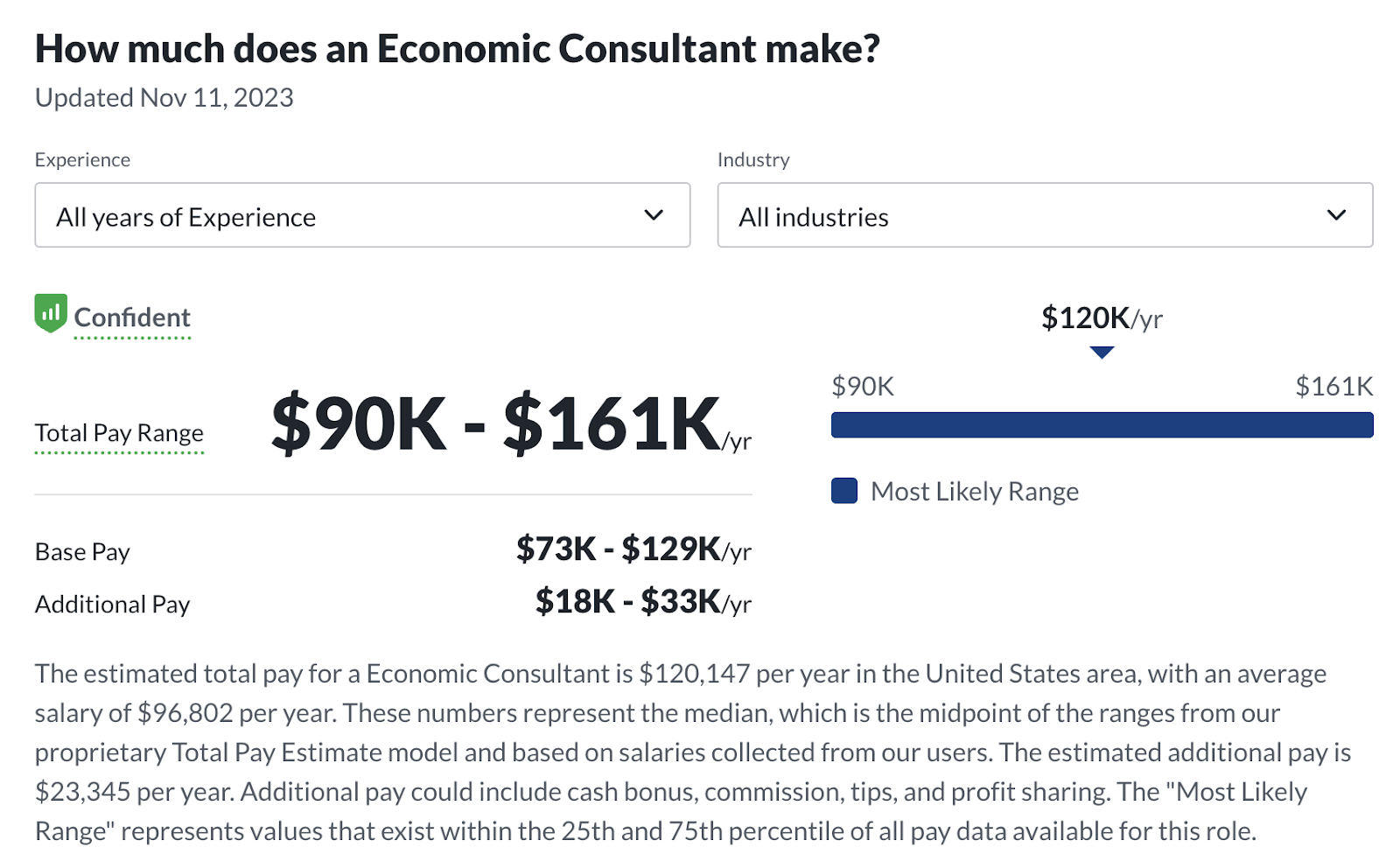 Frequently Asked Questions About the Economics Degree
How do economics graduates fare in the job market?
In May 2022, the median annual wage for economists was $113,940. The employment of economists is expected to grow 6 percent from 2022 to 2032, a rate faster than the average for all occupations, according to the Bureau of Labor Statistics.
How math-intensive is an economics degree?
An economics degree, especially at advanced levels, is math-intensive, covering mathematical modeling, statistics, and calculus. Programs like a bachelor's in mathematical economics specifically emphasize math application in economics, preparing students for careers as economic analysts.
How can I use an economics degree in a non-traditional field?
An economics degree can be used in computer science, human resources, or further research studies.
Is an economics degree worth it?